What is meadowscaping? And why this 'new' garden trend is so valuable
Swapping a manicured lawn for a wilder landscape is a huge trend – but what's involved and should you join in?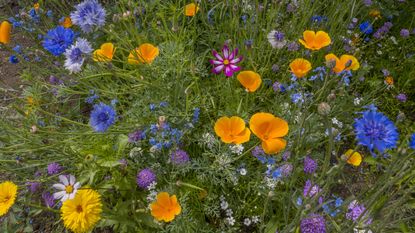 (Image credit: Wolfgang Kaehler/LightRocket via Getty Images)
Sign up to the Homes & Gardens newsletter
Decor Ideas. Project Inspiration. Expert Advice. Delivered to your inbox.
Thank you for signing up to Homes & Gardens. You will receive a verification email shortly.
There was a problem. Please refresh the page and try again.
Have you noticed the trend to replace the lawn with wildflowers and native grasses? Or maybe some of your neighbors have said goodbye to turfgrass and rewilded their yards already? What's known as meadowscaping is prompting homeowners to create a very different landscape from the traditional manicured lawn.
Meadowscaping involves exchanging a monoculture of turfgrass for a variety of native plants and flowers. Frequent mowing and fertilizing are tasks you can say goodbye to, and instead you can fufill garden ideas such as saving water and attracting pollinators.
Like the sound of it? We've got the lowdown on why you might create a meadow, the care it needs, and the benefits it might bring – along with the issues you should be aware of before embarking on your own meadow project.
Meadowscaping: the pros and cons
Planting a wildflower meadow in place of a lawn is a favorite among wildlife garden ideas, but what is a meadowscape? Kevin Lenhart, design director at Yardzen, explains, 'Meadowscaping incorporates native plants and wildflowers that mimic natural ecosystems and provide valuable habitat for local wildlife like pollinators, other helpful insects, migratory birds, etc.
'This meadow or "grassland" style has a strong base of ornamental grasses, punctuated by perennial or wildflower accents and occasional shrubs or non-flowering perennials. Compared to traditional monoculture grass lawns, meadowscaping creates a diverse environment and offers far more habitat value.'
These are the details on creating a meadowscape and what you need to bear in mind.
What's in a meadowscape?
One ingredient is key to wildflower garden ideas and meadowscapes. 'They should always have natives incorporated as the foundational plants for the meadow,' says Ward Dilmore, founder and head landscaper at Petrus Landscaping. 'Natives are best adapted to the area where they are planted and will be fastest and easiest to grow and maintain.
'Walking through a local park during certain times of the year will provide inspiration as to how easy meadows can be to start,' he continues. 'One can spot plants that are in the native seed mixes for your area that are available to purchase online. The idea being if they are thriving in nature, they are likely going to be very easy to germinate in your backyard when given a bit of attention.'
Be aware that you might want to supplement these plants. 'Homeowners often want meadows to be full of color all year,' Ward explains. 'This can be difficult when using native seed only, so using an additional seed mix of other annuals can diversify a meadow which can help it have color beyond the spring and early summer. Adding native grasses is also a must when planting a meadow; they will be the consistent backdrop for the flowering natives. There are endless varieties of attractive grasses, often with interesting seed heads.'
Are meadowscapes low maintenance?
A meadowscape can prove a low effort option for the yard. 'Once a meadow is planted and thriving, it will need almost no maintenance throughout the season,' says Ward Dilmore.
Versus the traditional yard? 'It's fairly low maintenance compared to grass turf lawn,' says Kevin Lenhart. 'It requires very little in terms of ongoing upkeep and the lifetime costs are lower than grass lawns, which require frequent mowing, fertilizing, and watering.'
A meadowscape still demands some attention. 'Meadow yards encourage a more hands-off approach, allowing natural processes to shape the landscape,' says Kevin. 'However, some periodic management might be required to control invasive species or encourage desired growth. Overall, the goal is to minimize human intervention, but like any residential landscape, they do require some time to get established and depending on your climate and growing conditions, they may look a little sparse in the time it takes them to grow in.'
Consider seed, too. 'Meadows will eventually self seed so that you won't have to be constantly buying seed mixes to add to your meadow,' explains Ward. 'But in the first few years it's best to add additional seed each spring to help the desired flowing natives take hold. Once the meadowscape reaches the desired balance of native flowers to native grass ratio, it may only need additional seeding every few years. Think of it as a seed recharge.'
Share your property with companion animals? 'Dogs tend to like looking through meadows for any unsuspecting rodents and as a result can trample a small meadowscape quite easily,' says Ward. 'Adding fencing can help with this, but even with some animal activity meadows are fairly resilient.'
And think about how humans use the yard as well. 'While meadowscaping can work for many yards, it might not be suitable for those with heavy foot traffic,' says Kevin. 'Meadows are better suited for areas that can be left relatively undisturbed.'
Is meadowscaping good for wildlife?
A meadow is beneficial for wildlife. 'Creating a meadow has its rewards. You'll have a vibrant, biodiverse space that supports local wildlife and adds natural beauty to your landscape,' says Bryan Clayton, landscaping expert and founder of GreenPal.
A meadow will provide plants for pollinators, and attract butterflies. It can have flowers that attract bees, flowers that attract hummingbirds and other birds and small mammals as well as part of sustainable garden ideas.
And these creatures help it thrive. 'Wildlife such as hummingbirds, honeybees and butterflies will appreciate a native meadow and will do the work of pollinating for you,' says Ward Dilmore. 'This will help each native self seed for the next season.'
Is meadowscaping eco-friendly?
Rewilding the yard can also spare natural resources and cut down on chemical use. 'Meadowscaping incorporates native and climate-adapted plants that are adapted to local conditions and often have deep root systems that need less irrigation,' says Kevin Lenhart. 'You also shouldn't have to add synthetic fertilizer to help them grow or mow them aside from a few times a year.'
Note that a meadowscape does need to be watered. 'During the establishment period, especially in the first year, meadowscaping may require regular watering to help the native plants take root and establish themselves,' says Kevin. 'However, once the meadow is well-established, native plants are generally more drought tolerant and require less watering compared to traditional lawns.'
When shouldn't you meadowscape?
Meadowscaping isn't welcomed everywhere. 'Some local regulations or homeowner associations may have restrictions on the appearance of yards, which could limit the adoption of meadowscaping,' advises Kevin Lenhart. 'If this is the case in your neighborhood, we recommend trying out a smaller pollinator garden in a garden bed or along pathways. You'll still be creating ecological value in these smaller pocket meadowscapes without fully transforming your yard.'
Horticulture expert Ashleigh Smith of True Leaf Market agrees that wildflower garden ideas even if more modest are valuable. 'Transforming even a section of the landscape into a flower haven will allow access to the many benefits flowers have to offer,' she says. 'To ensure your yard looks like a meadow throughout the season, plant flowers that have various bloom periods. Otherwise, your meadow may look weedy without any blooming flowers.'
FAQs
How do you turn grass into a meadow?
Turning grass into a meadow isn't a case of adding wildflowers to a lawn. 'It involves multiple steps of preparing the ground, selecting and planting seeds, watering, and regular maintenance to get that beautiful natural look,' says Bryan Clayton. To prepare, remove turfgrass. 'Planting a meadow will need to be done on bare soil and it's best planted in early spring,' says Ward Dilmore. 'After applying seed they require consistent moisture. Think of it as seeding a lawn, where adding straw on top of the seed can help it retain moisture.'
---
Meadowscaping can be an excellent alternative to a traditional lawn, but bear in mind it requires effort, time, and expenditure to start with. 'Transforming a lawn into a meadowscape may require some initial investment in removing existing grass, preparing the soil (if needed on your property), and acquiring native or climate-adapted seeds or plants,' says Kevin Lenhart. Overall, though, there are many rewards.
Sign up to the Homes & Gardens newsletter
Decor Ideas. Project Inspiration. Expert Advice. Delivered to your inbox.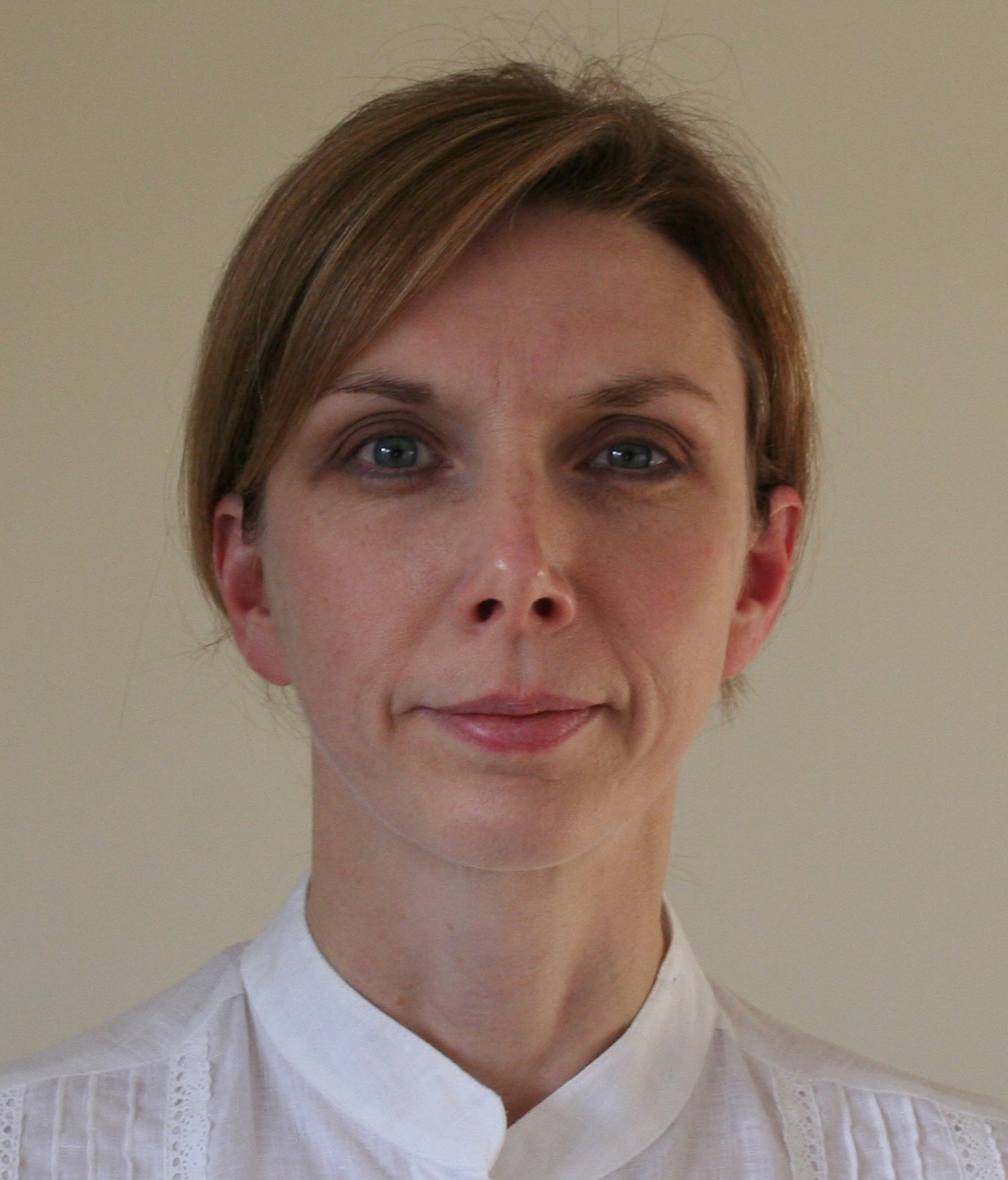 Sarah is a freelance journalist and editor. Previously executive editor of Ideal Home, she's specialized in interiors, property and gardens for over 20 years, and covers interior design, house design, gardens, and cleaning and organizing a home for H&G. She's written for websites, including Houzz, Channel 4's flagship website, 4Homes, and Future's T3; national newspapers, including The Guardian; and magazines including Future's Country Homes & Interiors, Homebuilding & Renovating, Period Living, and Style at Home, as well as House Beautiful, Good Homes, Grand Designs, Homes & Antiques, LandLove and The English Home among others. It's no big surprise that she likes to put what she writes about into practice, and is a serial house renovator.