When to plant apple trees
Our expert guide will help you learn everything you need to about when to plant apple trees for a bumper, healthy crop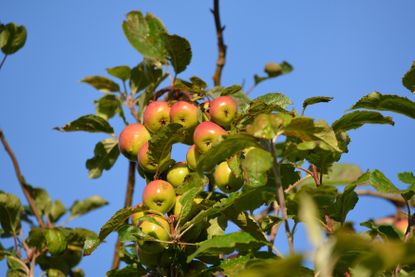 (Image credit: Unsplash)
Sign up to the Homes & Gardens newsletter
Decor Ideas. Project Inspiration. Expert Advice. Delivered to your inbox.
Thank you for signing up to Homes & Gardens. You will receive a verification email shortly.
There was a problem. Please refresh the page and try again.
Recognizing when to plant apple trees is important for establishing both healthy trees and plentiful future crops. Generally, the answer is between November and March, though this will depend on the weather and soil conditions, whether the apple trees are going in containers or being planted bare-rooted, among other considerations; we go into greater detail below.
With over 7,000 varieties growing worldwide and 2,500 available in the USA, there's plenty of choice when it comes to planting apple trees. If you have limited space, or just tend to be indecisive, why not try a family tree, that has two or three different varieties grafted on to a single rootstock? Overall, apples have a long cropping season, so if you plan carefully, you can be picking, storing and savoring fruit from late August through November.
Of course, all this talk about reaping an ample harvest does depend on the health of the trees, and that all starts with planting at the ideal time. Follow our handy guide for everything you need to know.
When to plant apple trees
Planting fruit trees is usually done from fall to spring.
'Once you have chosen a fruit tree, it is important to consider the best time of year to plant,' says Helen Keating from the Woodland Trust. 'The right moment to plant in this time period will depend on the weather and soil conditions. Generally, this is between November and March.'
When to plant bare-root apple trees
Often fruit trees from specialist nurseries are sent out during their dormant period, normally from November to March. Freshly lifted from the nursery bed and with their roots carefully wrapped, they are ready to be planted but this does depend on the weather conditions.
'It is better to plant late in good conditions than early in poor conditions. If planting conditions are not ideal when the trees arrive, then heeling in [storing bare root fruit trees] is recommended and allowing the right planting moment to be taken from then on,' says Jon Munday of Blackmoor Nurseries.
Avoid planting in snowy conditions, frozen or waterlogged ground and prepare the planting hole to the same depth of the roots and three times the spread.
When is the best time to plant a container grown apple tree?
'Planting of containerized apple trees can take place all year round but is inadvisable when the soil is too wet or frozen,' explains Jon Munday of Blackmoor Nurseries.
Whether they are going in the ground or a pot, good preparation is important. 'If being planted into containers, select a container that does not dry out too quickly, such as an unglazed terracotta, with a diameter of 12-16in (30-40cm) and of a similar depth. Use good quality compost and annually apply a slow-release fertilizer. Mulching is also recommended to prevent the compost drying out.'
If planting a containerized apple tree straight into the ground, again make sure the ground is workable and not waterlogged.
James Owen of Raintree Nursery also suggests, 'If you choose to plant out in a permanent location right away avoid planting on a hot sunny day and plant in early evening or early morning. Plants will do best if the weather is overcast or raining for several days following planting. Mulch the soil surface 1-2in deep after planting (not touching the trunk or canes) and irrigate deeply, then provide shade until the plants are well-established.'
When is the best time to plant an apple tree in a pot?
'The size of container will dictate how much your tree can grow, so we recommend finding the largest container possible – at least 24in x 24in,' says Sarah Cossom from the Orchard Project. 'Install drainage holes at the bottom and raise the container up off the ground to aid drainage.'
When it comes to choosing trees Sarah says, 'We recommend trees grafted onto versatile rootstocks like M26 or MM106, as they will be less prone to water stress. It is recommended to choose slow growing, less vigorous varieties for container growing.
Take your time researching which apple trees best suit your needs – there are cookers, eaters and cider apples to choose from – and be sure to taste different varieties before finalizing your selection. Also bear in mind that while some types are self-fertile others depend on cross-pollination to be productive, so you may need room for two or three trees in total.
What is the best month to plant apple trees?
Apple trees can be planted from November through to March, and the best month really does depend on which USDA zone you live in and the weather conditions at the time. So, if you live in a cold zone and weather is bad in winter, you would be best to plant apple trees in spring – February or March. If you live in a milder zone, you will be able to plant apple trees in November, December and right through to spring if the weather conditions are right.
Sign up to the Homes & Gardens newsletter
Decor Ideas. Project Inspiration. Expert Advice. Delivered to your inbox.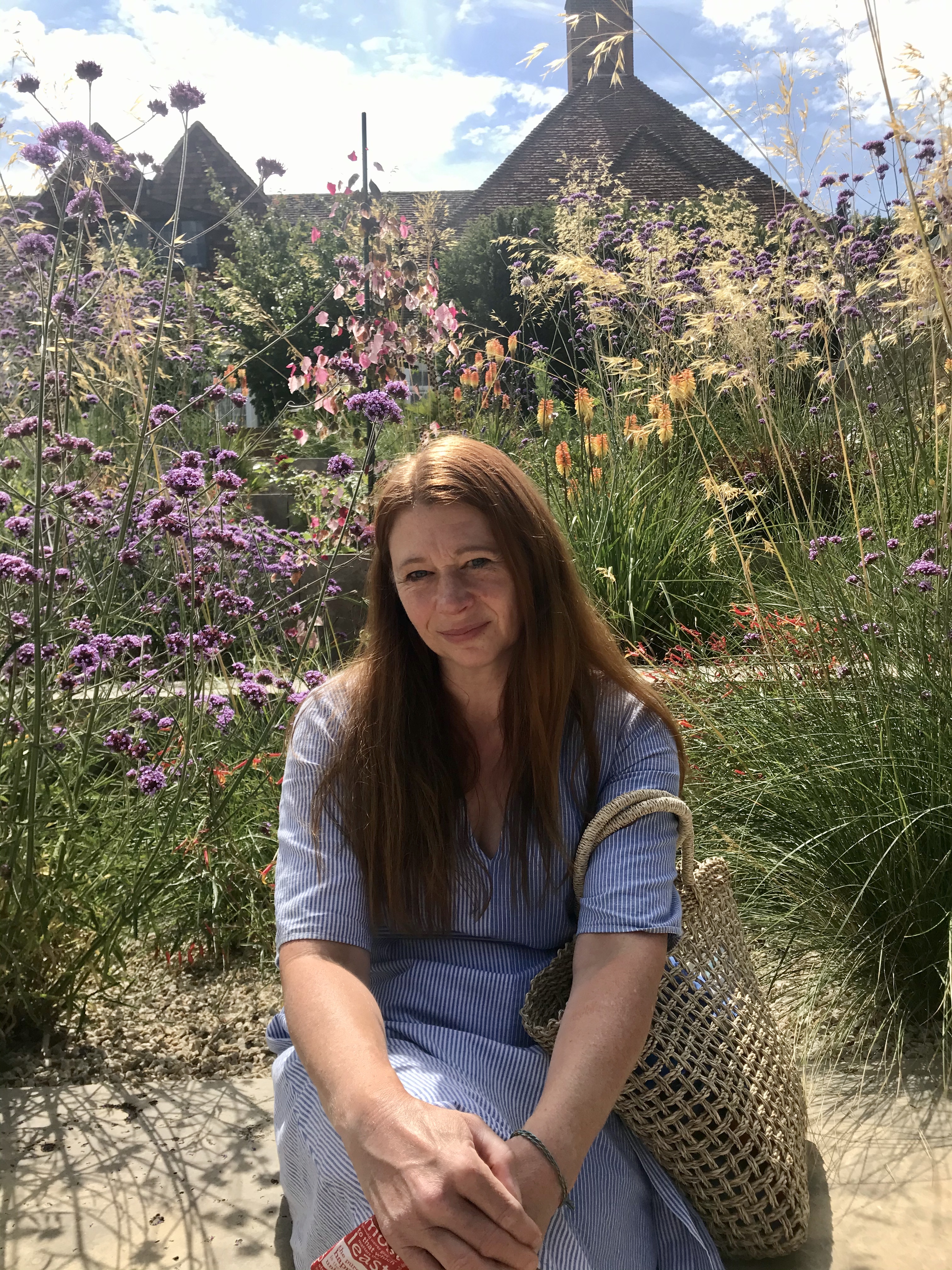 Jill Morgan has spent the last 20 years writing for Interior and Gardening magazines both in print and online. Titles she has been lucky enough to work on include House Beautiful, The English
Home, Ideal Home, Modern Gardens and Gardeningetc.com. Although much of her career has involved commissioning and writing about reader homes and home improvement projects, her
everlasting passion is for gardens and outdoor living, which is what she writes about for Homes & Gardens.