When to plant raspberries – the best times for bare-root and pot-grown plants
You can enjoy harvests of sweet raspberries by planting canes at various times of the year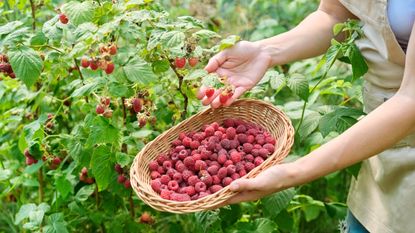 (Image credit: Getty Images/Valeriy_G)
Raspberries are prolific plants that come in either summer-fruiting or fall-fruiting varieties. You can even get modern dwarf types that are suitable for growing in pots. Whichever type of raspberries you grow, it is important to plant them at the right time of year.
Raspberries tend to be available as bare-root plants or container-grown ones. The former are commonly seen in fall and spring, when it's fine to plant them. Potted raspberry plants, however, are available to purchase - and subsequently plant - all year round.
The amount of care and maintenance required to establish your plants will vary depending on the time of year they are planted, as our experts explain.
When can you plant raspberries
Whether you are planning to grow raspberries in the ground, in raised garden beds, or even in pots, there are preferable planting times. Planting raspberries at the recommended times will make it easier for them to get established and grow healthily.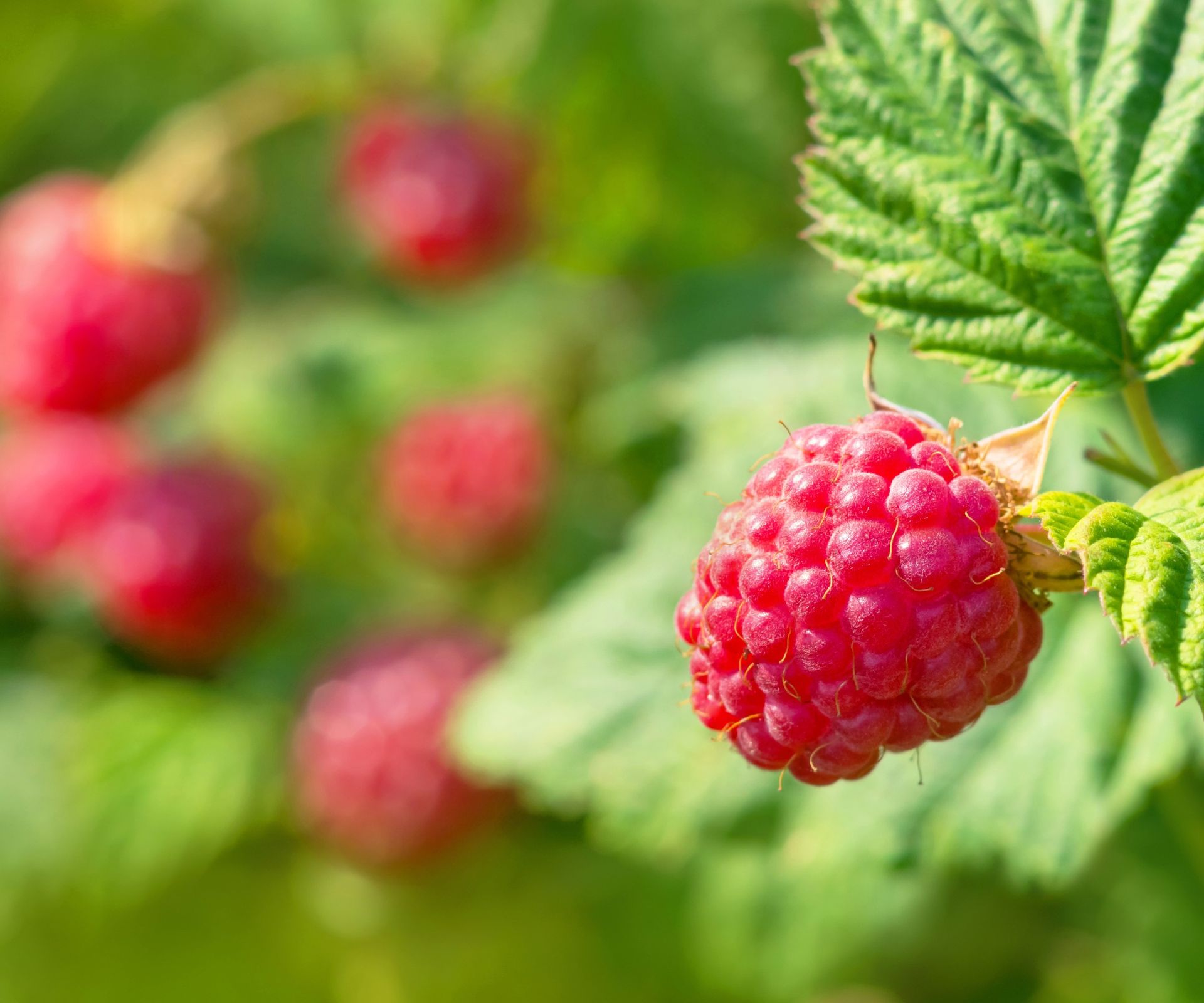 Planting bare-root raspberries
As touched upon earlier, there are a few different ways in which you can buy raspberries to plant as part of any kitchen garden ideas. As well as the bare-root and container-grown plants, a third potential way is to take plant cuttings of existing canes to transplant raspberries elsewhere in your garden.
Bare root raspberries, are available to purchase from fall to spring, when they are dormant. The ideal time to plant them, as well as the best time to transplant raspberries, comes from late fall through to early spring - they can actually be planted anytime throughout their dormancy period.
Anne Swithinbank, an experienced gardener and gardens writer, admits that bare-rooted, dormant canes do tend to be available 'when heavier soils are at their wettest and coldest' and says when you choose to plant raspberries has to be dictated by the weather conditions during the colder months.
She recommends: 'Plant bare-rooted raspberry canes between November and April, when soil is not frozen or soggy. Potted raspberries are more expensive, but enable planting and establishment while soils are drier and warmer.'
It is best-practice to ensure the roots of bare-rooted raspberry canes are moist before they are planted. Therefore, it is best to plant them as quickly as possible upon getting them, or to give the roots a good soak in water before planting if you fear they may dry out.
Raspberries prefer a sunny spot with a free-draining soil type, one ideally enriched with some well-rotted manure or garden compost to boost its fertility. After planting, a further mulching with two inches of organic matter will help the raspberries get off to a strong start, as it will help the soil retain moisture and smother weeds.
Discover the range of bare-root raspberry plants available at Burpee
Anne Swithinbank is one of the world's most established gardening experts and authors, horticulturalists. Anne contributes regularly to Homes & Gardens.
Planting potted raspberries
Container-grown potted raspberries do extend the timeframe for when you can plant raspberry canes in your garden. These plants may be a bit more expensive, but they are available for longer periods and can be planted at any time of the year. It means you can add raspberries to your garden throughout spring and into summer, while the plants are actively growing.
John Negus, another experienced gardener, says it is 'perfectly fine' to plant pot-grown raspberries in summer 'but they will need more attention' than raspberries planted in spring or fall.
He adds: 'This is because they are in full leaf, which needs to be supported by a ready supply of water and nutrients at the roots. Newly planted canes will take a while to put new roots out into the surrounding soil so you will almost certainly find, unless you have a very wet summer, that you need to water your new plants to help support the existing top growth and encourage good root establishment deep into the soil.'
In terms of when to water plants, it may take 4-6 weeks for any plants to start to get established and canes cannot be allowed to dry out during this period. John estimates that a container-grown raspberry planted in summer may require watering until the damper weather of fall arrives and the growth slows down.
If you are growing raspberries in pots - in which dwarf varieties are perfectly suitable - you will find yourself watering plants in containers more often than those planted in the ground.
See the range of container-grown raspberry plants at Nature Hills
John has been a garden journalist for over 50 years and regularly answers readers' questions in Amateur Gardening magazine. He has also written four books and has delivered many talks over the years on horticulture.
FAQs
Can you plant raspberries in the fall?
Fall is an ideal time to plant raspberries. At this time of year the soil is warm and moist, which is beneficial to help the plants put out roots ahead of the cold weather, and they will be ready to grow strongly come spring. Bare-root raspberries and container-grown plants are available at this time of year and can be planted at any time, as long as the ground is not waterlogged or frozen.
Do raspberry plants spread?
Raspberries grow vigorously and will spread as they develop over the years. They are spread by runners that put out suckers through an underground system. These can require controlling as part of regular raspberry pruning to prevent a raspberry patch spreading too extensively year-on-year.
---
Raspberries are hungry plants that do benefit from feeding once they are established in a site. You can fertilize raspberries by continuing to mulch your canes annually, while a feed with a balanced fertilizer each spring can provide canes with the nutrients required to produce a strong crop of fruits each year.
Sign up to the Homes & Gardens newsletter
Decor Ideas. Project Inspiration. Expert Advice. Delivered to your inbox.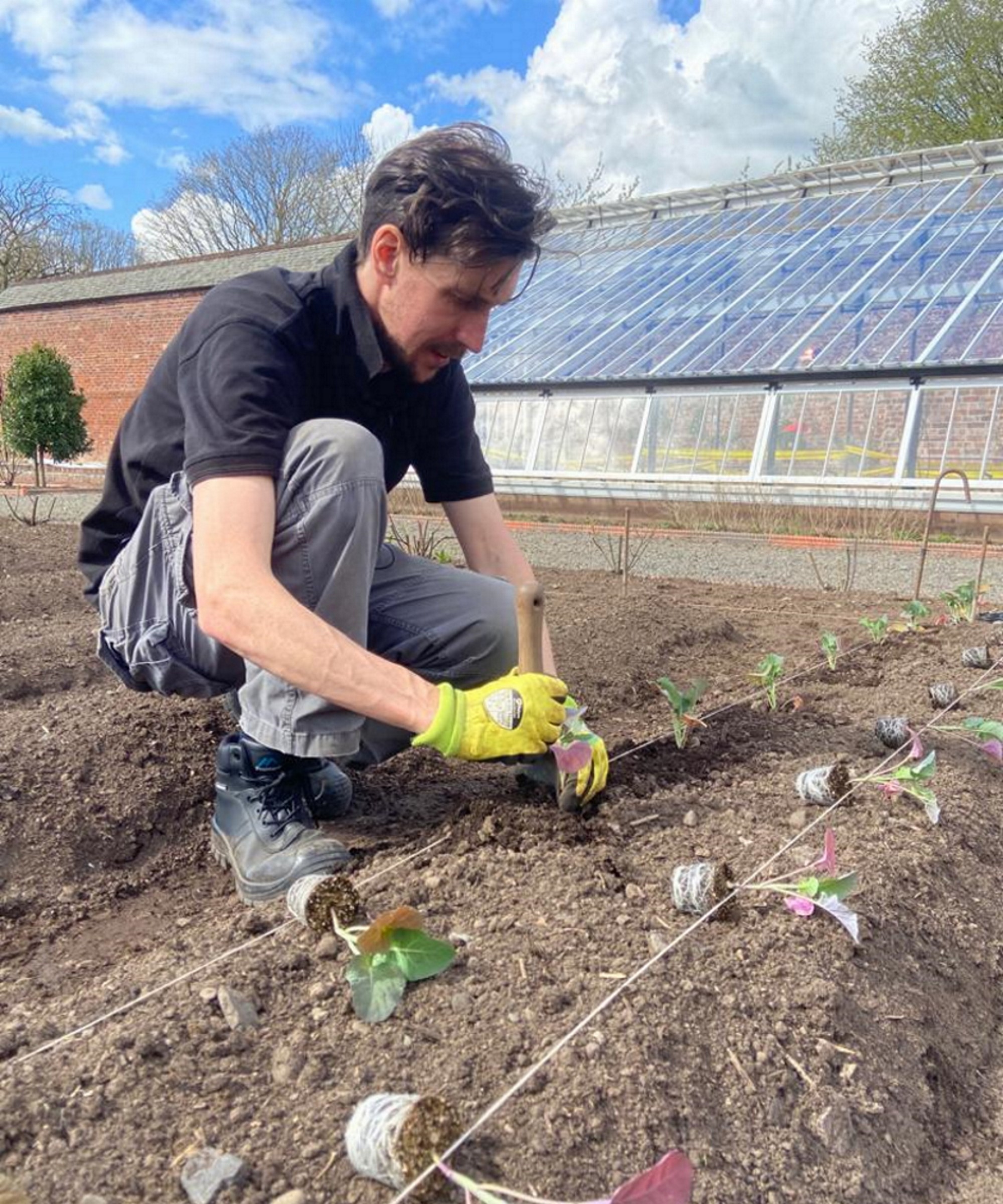 Drew's passion for gardening started with growing vegetables and salad in raised beds in a small urban terrace garden. He has gone on to work as a professional gardener in historic gardens across the UK and also specialise as a kitchen gardener growing vegetables, fruit, herbs, and cut flowers. That passion for growing extends to being an allotmenteer, garden blogger, and producing how-to gardening guides for websites. Drew was shortlisted in the New Talent of the Year award at the 2023 Garden Media Guild Awards.