Take a tour of this Cape Cod home owned by Hollywood hitmaker Ryan Murphy
This former painters' studio is anything but an American Horror Story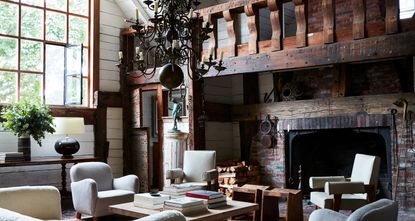 (Image credit: Stephen Kent Johnson/OTTO)
Situated at the northernmost tip of Cape Cod, Provincetown has long harbored a resident population of artists who were first attracted to the fishing village by its extraordinary elemental light.
This former studio was built by seascape painter Frederick Judd Waugh and was later used by Hans Hofmann, a key figure in abstract expressionism and one of the most prominent characters of post-war American art.
Five years ago, the property was bought by Hollywood TV maestro Ryan Murphy, the creator of hit series including Glee, American Horror Story and Pose.
The purchase was an act of preservation: Ryan and his photographer husband David Miller already owned a home on the waterfront but they recognized the studio's importance and decided to adapt it as a guest house and entertaining space.
Take the tour – then see more of the world's best homes on our dedicated page.
Tasked with this role was Manhattan-based designer and antiques shop owner David Cafiero, 
a friend of the couple and fellow Provincetown aficionado.
'I've been coming here for the last 30 years and, coincidentally, I was commissioned to renovate the studio Hans Hofmann had prior to this, which I now rent every summer from the client,' says David, whose passion for the painter ensured that he approached the project with the lightest of touches: 'It was important to let the space be the story.'
The property
From the outside, the building has a New England Arts & Crafts aesthetic, with its neat, shingled façade and roof. Inside, the studio is imbued with a nautical sensibility: timber reclaimed from shipwrecks has been woven into the very fabric of the building, while a vaulted roof resembles the hull of an upturned boat.
'This studio is best known for Hofmann but in fact the true genius of the space is Waugh, who salvaged all the beautiful timbers,' says David, whose past careers as a forester in his family's lumber business and later as a commercial fisherman placed him in good stead to appreciate the artist's vision.
The studio
The main room boasts a huge window – perfect for painting – as well as a cavernous fireplace, above which is a viewing gallery fashioned from salt-worn wood.
An 18th-century chandelier highlights the room's vaulted ceiling. The viewing gallery's timbers are original to the property and were salvaged from shipwrecks.
The studio now serves to delight guests, who dine in the gentle glow of candlelight. 'I'm one of the few people who is brave enough to light the chandelier – it's lowered with a block and tackle system so I guess this is where my nautical career proves useful,' notes David, who adds, 'Last Thanksgiving, we removed the furniture and ran an enormous table decorated with pumpkins and gourds down the middle of the room. There were 26 of us – it was pretty memorable.'
Studio details
On the tabletop is a bust of Joan of Arc and a cast of Barbra Streisand's head, which was made for the 1964 World's Fair in New York. The portrait of Elizabeth Taylor by Herb Ritts was a gift to Ryan from Julia Roberts.
Studio workspace
A seascape by Frederick Judd Waugh hangs above a French desk and a Danish armchair. The tones of a carved African chair sit well with the room's salvaged timber.

In the same way that the studio offers a layering 
of narratives – a traditional painter followed by an artist whose avant-garde approach influenced a whole slew of emerging talents – David has deftly layered different aesthetics: an 18th-century Flemish chandelier hangs above a 1930s shearling-covered Danish sofa; sleek 1980s Italian chairs have been teamed with a carved Bavarian table from the early 1900s.
'When we were choosing the pieces, Ryan was primarily in California so we did a lot of the sourcing there; he has a great eye and it was important that he could see pieces and understand them,' says David.
The kitchen
The only key alteration David made to the spaces – which comprise the studio, a kitchen, a bedroom and a bathroom – was to replace what he describes as a 'somewhat suburban' kitchen with bespoke cabinetry made from weathered timber reclaimed from old boats.
The linoleum floor was ripped up to reveal boards that match those of the main room, while the walls were clad in whitewashed shiplap. 'We wanted to create an almost monastic feel; it's the sort of space that invites you to wear scratchy wool and sit quietly with a book,' David observes.
Kitchen details
David commissioned set designer and mill worker Ellen Rousseau and carpenter, millworker and general contractor Rupert Bankart to create the cabinetry, which is fashioned from timber reclaimed from old boats to chime with the aesthetic of the studio.
Copper worktops complement the mellow tones of the wooden cabinets and original boards, which were discovered beneath a linoleum floor. The beautiful old door is another example of Frederick Waugh's extraordinary craftsmanship.
The dining area
David's eye for eclectic layering is witnessed in the choices of slender Italian dining chairs and a heavily carved Bavarian table, which create an atmospheric nook.
David's refined eye for eclectic layering is witnessed in the choices of slender Italian dining chairs and a heavily carved Bavarian table, which create an atmospheric dining nook within the kitchen.
The bedroom
The bedroom walls had to be replastered but David ensured that the original yellow of the panelling was painstakingly replicated.
A faded rug adds comfort underfoot while a Flemish sconce strikes a sculptural note.
Interior design by David Cafiero; cafieroselect.com
Words/Rachel Leedham
Sign up to the Homes & Gardens newsletter
Decor Ideas. Project Inspiration. Expert Advice. Delivered to your inbox.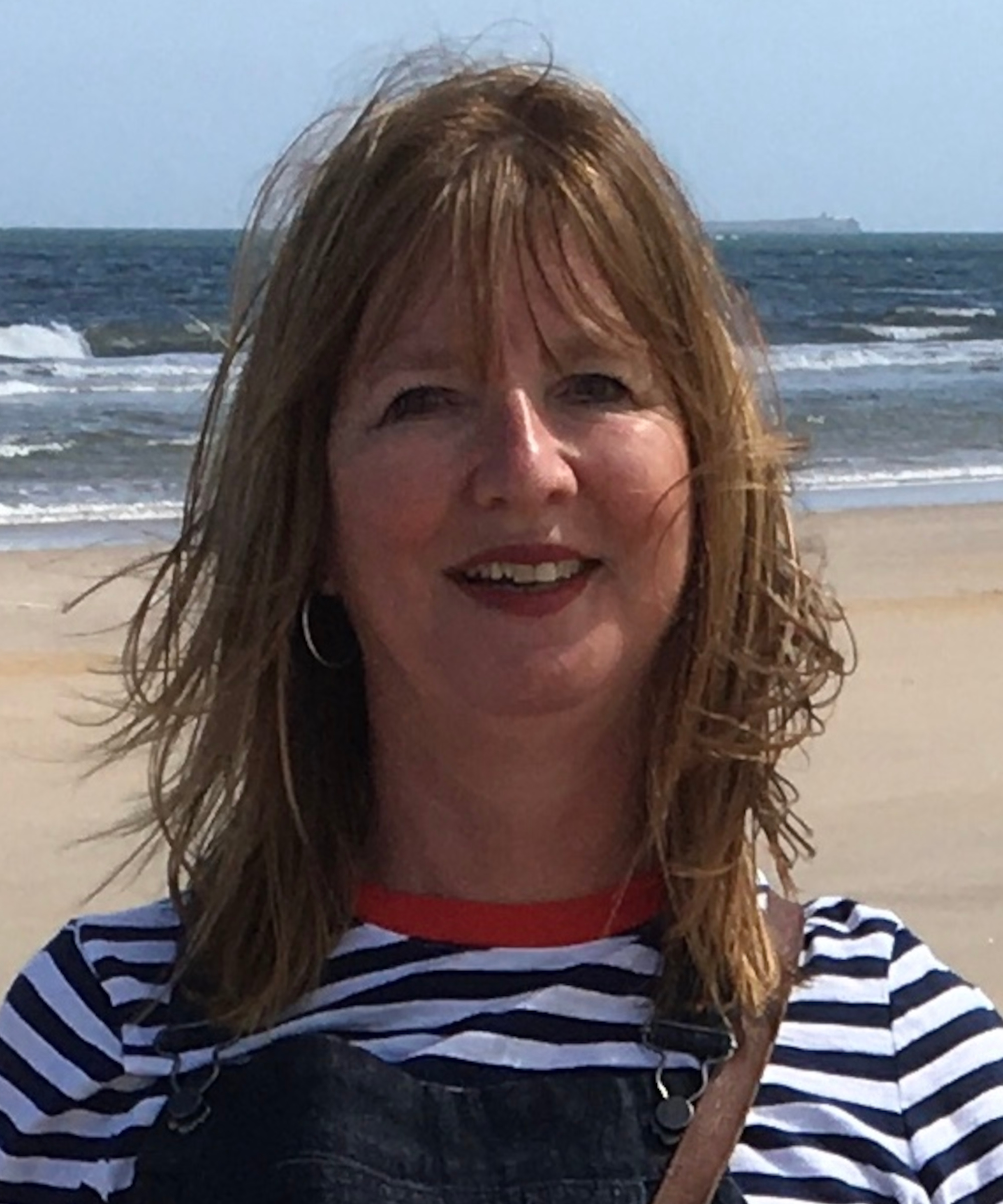 Interiors have always been Vivienne's passion – from bold and bright to Scandi white. After studying at Leeds University, she worked at the Financial Times, before moving to Radio Times. She did an interior design course and then worked for Homes & Gardens, Country Living and House Beautiful. Vivienne's always enjoyed reader homes and loves to spot a house she knows is perfect for a magazine (she has even knocked on the doors of houses with curb appeal!), so she became a houses editor, commissioning reader homes, writing features and styling and art directing photo shoots. She worked on Country Homes & Interiors for 15 years, before returning to Homes & Gardens as houses editor four years ago.