The DC townhouse where John and Jackie Kennedy lived as newlyweds is for sale for $2m
Their former rental features heavily in Camelot at Dawn, a photo book that documents 'America's last age of innocence'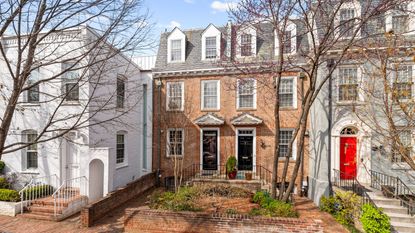 (Image credit: Oleks Yaroshynskyi)
As far as dream homes go, a historic, red-brick townhouse nestled on a tree-lined street in the heart of Georgetown – arguably one of DC's prettiest neighborhoods – is definitely high on the list.
But a current listing fitting that exact description beats them all. This particular house isn't just a beautiful home. The townhouse at 3321 Dent Pl NW, which dates back to 1942, also boasts some iconic former residents: former President John F. Kennedy, Jr. and former First Lady, Jacqueline Kennedy Onassis.
The couple moved into the three-story townhouse in January 1954, just after their wedding. In May 1954, they granted full access to rookie photographer Orlando Suero, who spent five days taking pictures of John and Jackie Kennedy, many of them in the house.
'In December of 1953, John F. Kennedy and Jackie Bouvier Kennedy signed their first lease as a newly married couple here, at 3321 Dent Place NW,' says the listing. 'JFK, still a junior senator at the time, and Jackie enjoyed hosting formal dinner parties and relaxing in the townhouse backyard garden – documented in the photo-illustrated chronicle Camelot at Dawn.' (available at Amazon).
The photos taken in the house have become iconic because they are so unguarded. John is shown working at home, and painting in the backyard, while Jackie is shown gardening and preparing dinner. The couple is also shown reading the morning papers at the breakfast table, and browsing their wedding photos, hosting casual dinner parties, and even playing football with neighbors Bobby and Ethel Kennedy.
The nearly 100 mostly unseen photos Suero took for the book show how idyllic the young couple's life was during the five months they lived in the house. 'This remarkable document of John and Jacqueline Kennedy's first year of marriage recalls the romance and the promise embodied by their life together in America's last age of innocence,' says the publicity for the publishers.
Spotted on RedFin and listed by Michael Brennan of Compass, the house's specs are appealing in their own right, even without any knowledge of its previous tenants.
With four bedrooms, four baths, and over 3,000 square feet, it's a stunning amount of space for the heart of a major city. Along with a detached garage, the home also comes complete with a fairly sprawling garden – two more enviable traits, considering its urban location.
Even so, the home's history is the biggest draw. For a cool $2m, you can look just as iconic and chic.
While some elements of the home today, such as the kitchen (above), could use some upgrading to fit with current tastes, there are plenty of other beautiful details worth saving, such as the panels around the fireplace in the living space.
Although the listing (below) reveals the couple never personally owned the home, it has its own special history with the current owners. 'The four-level property has been with the same family since it was built in 1942,' says the write-up on Redfin.
While some of the rooms have been changed and updated over time, there are still plenty of period features to admire. 'This classic Georgetown home retains numerous period details, including wide-board Canadian oak floors, a wood-burning fireplace, an expansive dining room with real oak molding, and a sun-filled living room with a wall of windows overlooking the garden,' says the listing.
Outside, the backyard (below) is still very much the same as it was, designed in a beautiful English garden style, 'complete with profusions of purple bearded iris and white peonies,' says the listing.
Though the house sits on a beautiful and quiet residential street, 3321 Dent Pl NW is near some of DC's finest shops and restaurants. It's also a short walk from a few of the city's most famous attractions, including Georgetown University and M Street, and a metro ride away from the city's most iconic tourist spots – including, of course, The Kennedy Center.
Sign up to the Homes & Gardens newsletter
Decor Ideas. Project Inspiration. Expert Advice. Delivered to your inbox.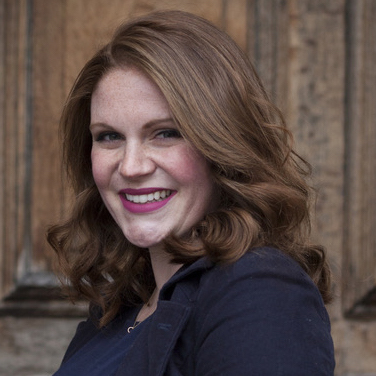 Ashley Chalmers is a freelance writer for Homes & Gardens with over 10 years' experience as a digital writer and content creator. Ashley started her career in entertainment and fashion PR in New York, before moving to the French countryside and taking up travel blogging. Now, Ashley lives in London. Her passion for travelling is only matched by her love of making her house feel like a home, and she loves to include her finds from around the world in her decor.