Understairs mudroom ideas – 10 ways to stay tidy in style
Try these understairs mudroom ideas to provide organized and chic storage for the whole family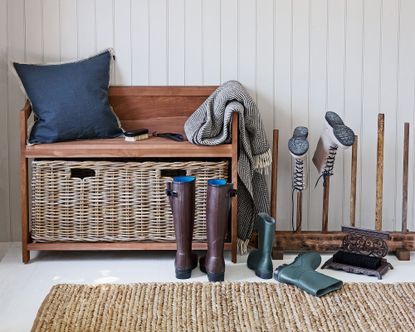 (Image credit: Dan Duchars / Future)
Understairs mudroom ideas can be a neat way to create this ultra-desirable space in your home. It's a location that's full of potential for adding all the features necessary for a mudroom, and the slope of the staircase is no impediment to fitting in storage for coats, shoes, bags and more.
Site the mudroom understairs and you can make your home a super organized place, and it can score points when it comes to style as well as substance with the right design and decor choices.
Even in a small home bringing your mudroom ideas to life can be possible, and here we show you the best understairs mudroom ideas to make the most of your space.
Understairs mudroom ideas
It's worth considering the opportunity offered by the front of your home when you want to add a mudroom. Mudroom storage and seating can be accommodated understairs to provide a transitional space for taking off coats and shoes.
1. Position a mudroom under the turn of the stairs
A staircase that turns as it ascends has practical assets as well as being aesthetically pleasing, providing space below that can become an understairs mudroom.
In this version hooks are fixed around two sides of the area to fit the maximum quantity of coats and jackets. Meanwhile, shelves above are customized to fit into the area underneath the steps and extend up to ceiling height; these can be used for the less frequently required items.
Follow the lead of this design with dedicated lighting for an understairs or garage mudroom to ensure all the items can be clearly seen.
2. Consider wheel-out storage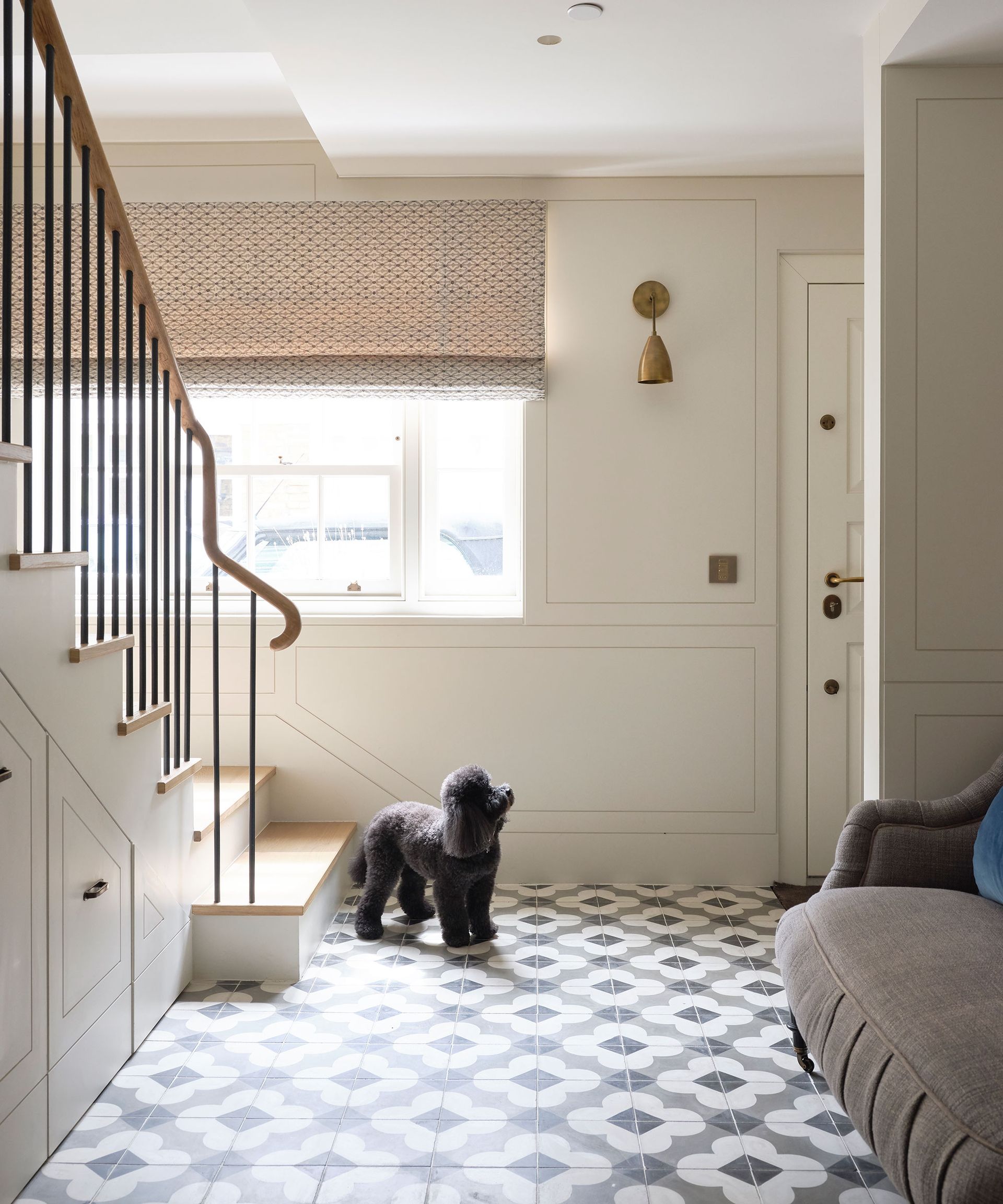 While mudrooms are often located at back and side doors, when yours needs to be at the main entrance, it's important it doesn't compromise the appearance of the space. One of the cleverest understairs mudroom ideas is to opt for pullout storage for footwear, coats and bags.
Custom-built pullout storage provides ready access to its contents, allowing the entire width of the stairway to become useful storage for everything that goes into a mudroom with nothing lost at the back.
Shoes can be contained in the pullout nearest to the base of the stairs and including a shelf within the pullout accommodates two rows. Repeat the same tactic for a pullout for items like backpacks, which will need to go where the staircase provides some more height, and reserve the area with the greatest height for a pullout with a hanging rail for jackets.
3. Build in a bench
A bench is a crucial feature, so don't neglect it when it comes to understairs mudroom ideas. Where all of the understairs space is needed for storage for outerwear and footwear, adopting the layout seen here and building in a bench immediately alongside the understairs area may be an answer.
Adding a bench cushion makes it a more comfortable place to put on and take off footwear as well as adding an injection of color or pattern to the space.
4. Opt for slimline storage
If concealing its function is crucial to your understairs mudroom ideas, there are solutions.
'If you don't want to disrupt the look of your entryway or staircase with a traditional mudroom, create longer peg or locker-style storage spaces and install drawers to maintain that finished look,' suggests Kristiana Laugen, home expert at Handy.
'You can hide all of your jackets, shoes, and even your kids' backpacks without distracting from the interior design of your room. Especially if you're striving for a sleek and clean look to hide away these items and optimize your unused space by giving you additional storage.'
5. Make a mini understairs mudroom
The area under a straight staircase can be a limited one, but it could still create a place for the family to shed footwear before they enter other parts of the home.
'An often under-utilised area, a mudroom under the stairs is a great way to make the best use of every part of the house,' says Paul Deckland, buying director at The Cotswold Company.
'Storage benches offer a neat solution that easily fits such spaces, meaning an entire room needn't be dedicated to putting your boots on and an otherwise awkward space becomes a practical one.'
6. Make an understairs mudroom attractive for kids
Decor that makes the mudroom appealing to little ones can encourage them to take off shoes and coats and tidy away all their belongings in the right place. In this foyer, yellow pegboard is the backdrop to the understairs mudroom, making it an eye-catching space.
The bold shade is teamed with a bench cushion and peg rail that pick up the blue color of the staircase with the two shades repeated on the geometric rug for a cohesive design.
7. Fit understairs cubbies for family members
Looking for understairs mudroom ideas that will encourage everyone in your home to keep it tidy? Allocating each family member their own cubby is always a sound solution as everyone likes individual space.
Younger family members don't need the same height as adults for their coats, so the slope of the staircase is no disadvantage when creating a functional area for each person.
8. Hide a mudroom in plain sight
An understairs mudroom can be a hidden feature of a home. Match door decor to the walls as part of a sophisticated scheme, and they'll be barely there.
What is crucial, however, is that the flooring won't be compromised by footwear. Use mudroom tile ideas to create a floor that is hardwearing and easy to clean as well as handsome enough for the entrance to a home. Both natural stone and porcelain may fill the bill.
9. Line up footwear
Shoe and boot pegs can tidy footwear in an understairs mudroom, taking them off the floor and creating space for a whole lot of shoes and boots for hiking, gardening, and messy play.
Choose a wipe-clean paint for the wall behind in case mud goes astray. Paneling will also protect the walls from scuffs.
10. Size up the mudroom
If the understairs space just isn't large enough your needs, but the foyer is still the optimum place to site the mudroom, considered design and decorating choices can make all the difference.

'When planning a boot room or mudroom, it's important to take into account the size and shape of your space,' says George Miller, home designer at Neptune Fulham. 'If you're working with a hallway space, plan your design around the walls with space-saving shelving that will provide plenty of storage.
'For a seamless look, use the same shade from cornicing to architrave and your staircase. This will make the space look bigger and the mudroom less imposing.'

Can a mudroom be in the front?
A mudroom can be in the front of a home even though it's more traditionally located elsewhere. In this case, the area under the stairs can be the perfect place to include it.
'For anyone limited on space in their entryway, the open space under the staircase should not be ignored,' says Kristiana Laugen. 'This often overlooked area can be transformed into a mudroom with shelving, drawers and cabinets.
'Simply adding a bench can increase your storage space and eliminate some of the hassles of the morning rush to school and work. Kids can quickly grab their shoes from the cubby and sit on the bench to tie their shoes. Even for adults, you won't have to trek your work heels or loafers down the stairs and struggle to buckle the strap. Leave your go-to shoes safely in the bench's cubbies and you'll never have to worry about running up and down the stairs in the morning.'
What do I need in a mudroom?
A mudroom should ideally include seating, whether that's a bench or simply a chair, in order to make putting footwear on and taking it off a simple task. After that what's crucial is adequate storage for both shoes and boots, jackets and coats, items like hats and gloves, and often sports equipment.
'Maximizing space is key,' says Emma Sims-Hilditch of London and Gloucestershire-based interior design practice Sims Hilditch. 'Bespoke joinery is a great way to make the most of these awkward spaces, allowing us to create storage solutions with in-built pigeon holes which hold wicker baskets, as well as drawers and pegs for coats. You might even consider including in-built bench seating with hidden storage within.
'It should still remain in keeping with the aesthetic of the rest of the home, in terms of the color scheme, flooring and styling.'
Sign up to the Homes & Gardens newsletter
Decor Ideas. Project Inspiration. Expert Advice. Delivered to your inbox.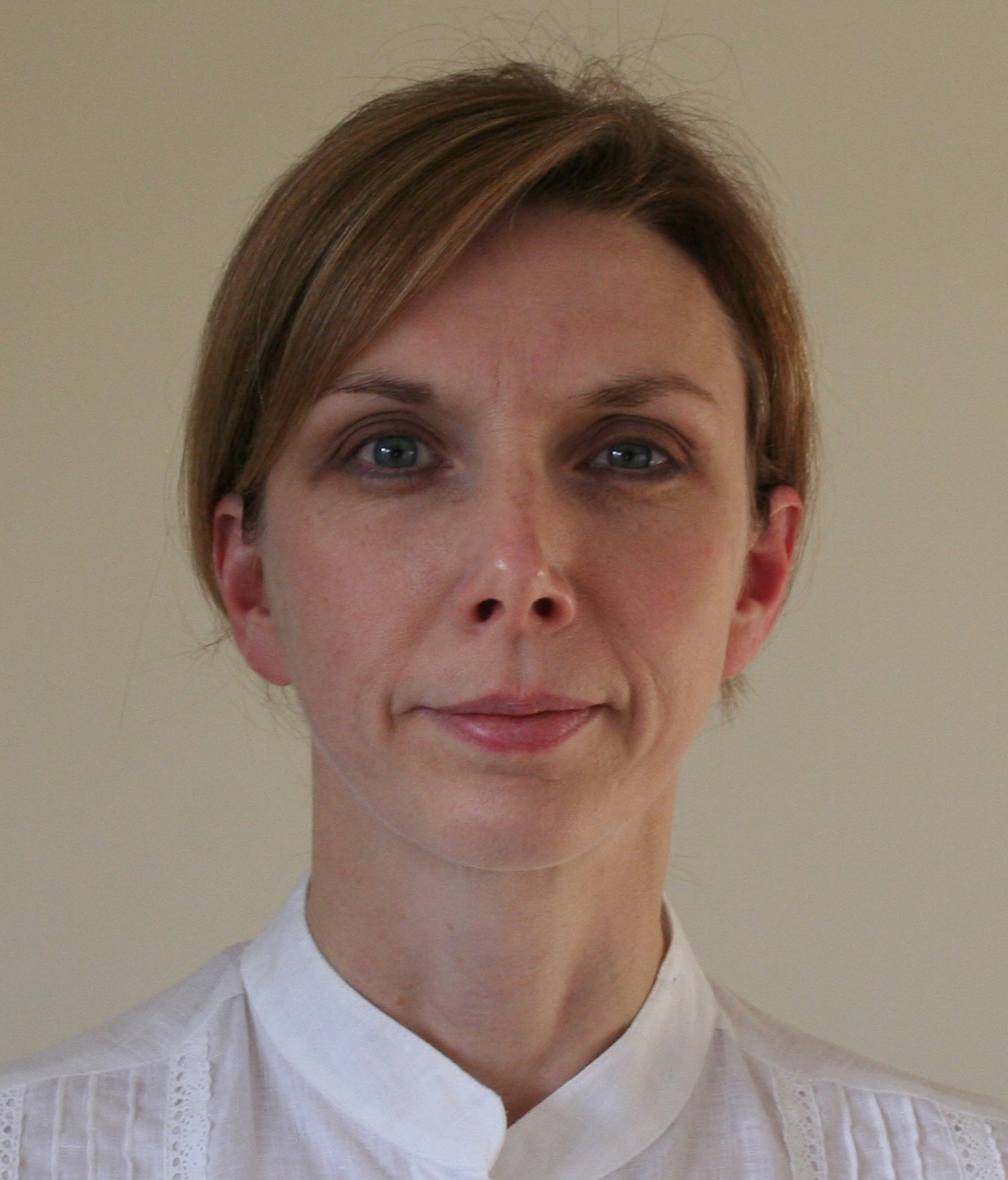 Sarah is a freelance journalist and editor. Previously executive editor of Ideal Home, she's specialized in interiors, property and gardens for over 20 years, and covers interior design, house design, gardens, and cleaning and organizing a home for H&G. She's written for websites, including Houzz, Channel 4's flagship website, 4Homes, and Future's T3; national newspapers, including The Guardian; and magazines including Future's Country Homes & Interiors, Homebuilding & Renovating, Period Living, and Style at Home, as well as House Beautiful, Good Homes, Grand Designs, Homes & Antiques, LandLove and The English Home among others. It's no big surprise that she likes to put what she writes about into practice, and is a serial house renovator.