10 mudroom storage ideas — the best ways to organize a mudroom with cabinets, baskets and more
These mudroom storage ideas are just what's needed to help keep everything ship-shape in a room dedicated to the messier parts of life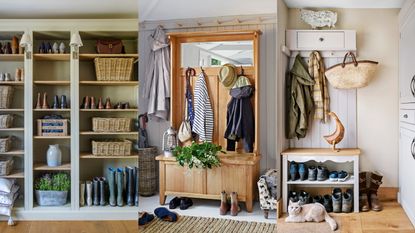 (Image credit: Dan Duchars (Oak Management)/Polly Eltes)
Sign up to the Homes & Gardens newsletter
Decor Ideas. Project Inspiration. Expert Advice. Delivered to your inbox.
Thank you for signing up to Homes & Gardens. You will receive a verification email shortly.
There was a problem. Please refresh the page and try again.
Thinking about mudroom storage ideas can get messy.
With so many boots, hats, coats and pieces of de-mucking equipment of all shapes and sizes to keep tidy, it's tricky to know where to start.
With a range of mudroom ideas, designs and storage options available, one size never fits all.
A mudroom can serve different purposes in different households: often it is a room dedicated purely to the mess generated by outdoor pursuits, but yours may also need to take on other domestic functions as a more general storage or utility room.
Getting your storage solutions right for your needs is crucial, as is packing it all into one of the smallest rooms of the house in a stylish, tidy manner.
Mudroom storage ideas
Need help getting your mudroom ship-shape? We have pulled together a wealth of inspiring examples, and also asked design experts for their favorite tips, tricks and mudroom storage ideas to create a room where everything is in its place.
1. Keep mess behind closed doors
A mudroom may be a space that is dedicated to the messier parts of life, but that doesn't mean you necessarily want to see it all.
'Drawers and built-in cabinets are the best way to hide the unsightliness,' says interior designer Ginny Macdonald, 'and they can be divided up with either hooks or adjustable shelves for shoes and bags.'
Large storage like cabinets or lockers are much easier to incorporate at design stage, so be sure to consider your closed storage needs carefully when planning any built-in units.
2. Install hooks for grab-and-go convenience
When designing a mudroom, considering the accessibility of your storage is as crucial as thinking about how neat it looks.
'Since mudrooms tend to be a place where coats, shoes and bags get thrown off at the end of the day, it's handy to have dedicated spaces for things,' says Macdonald. 'Hooks are not only great for coats, but you can also hang up bags, dog leashes, hats and even keys.'
Hooks are the perfect solution for families in a hurry. While lesser out-of-rotation jackets can be tucked away on hangers in a cupboard, a set of open wall hooks make your everyday items easy to access when you need to grab and go.
3. Combine seating and storage in your boot bench
When listing your mudroom essentials, seating is an important consideration for anyone who doesn't want to fall over every time they pull their boots off.
A boot bench is not only a practical must, but it can also become a useful storage space for shoes.
In this example, a two-seater bench is fitted with deep wicker baskets under the seat that can be pulled out and used as boot storage. Alternatively, consider using a shelved system under the seat, or creating a built-in unit to maximise space.
4. Tidy up shelving with basket inserts
Inherited a wall of open shelving that you're not sure how to keep tidy?
'If you don't have the option to do closed-off storage, using baskets is another way to have hidden storage that is easily accessible that looks good,' suggests Macdonald.
In the same way that open shelving for kitchens can be both practical and decorative, shelving can be used in mudrooms with the addition of woven basket inserts to make them both more useful and stylish, like in this mudroom example.
These baskets can hold smaller items and keep them tidy, be pulled out from the depths of the shelving with ease, and also lend rustic chic to a mudroom scheme.
5. Mix and match your storage
A mudroom has multiple jobs to do and that means you'll need to bring in multiple different types of storage to make it function at its best.
Clever kitchen storage ideas, as well as laundry room storage ideas, can both offer inspiration for how you might organise your mudroom depending on how you use the space.
'We love implementing unique yet beautiful storage solutions in a mudroom, which can be a great way to hide the constant mess that circulates in and out of a home,' says interior designer Marlaina Teich.
'For example, dirty shoes can go in a pretty basket, while reusable grocery bags can be stored in a bin above. It's also a great idea to have a built-in seat or bench as well as hooks for jackets, towels in the summer, and beyond.'
6. Get a quick fix with an all-in-one unit
If built-in storage isn't an option, look for furniture that provides multiple storage options in one.
Take inspiration from your hallway ideas when it comes to practical furniture and storage units, like the one used in this mudroom. Units like this offer an all-in-one approach to mudroom storage, and are great for small areas.
The base can be used as a boot bench, but also opens up at the lid for shoe storage.
Higher up the unit, a series of hooks make for accessible coat or hat storage, while the addition of a mirror at head height is not only a neat design addition, but means users can check their reflection quickly before heading out.
7. Use pull-out drawers for shoe storage
Got a deep space into which you'd like to store shoes? Consider adding in drawers to make it easier to reach the ones at the back.
'Another idea for shoe storage is pull out drawers,' says Macdonald. 'They can have adjustable dividers built in them for different sized shoes. They also don't have to be fully closed in drawers either, and more like pull out trays – that will allow shoes to aerate if they are to be stored there for a long time.'
8. Make the most out of an entryway nook
'Whether you have a dedicated mudroom or not, it's always handy to have a place to take off your shoes and hang up coats when you come into your house,' says Macdonald.
If you don't have a closed off mudroom, consider zoning an area of a home's entrance to act as a dedicated boot space, just as Macdonald did here.
'With this particular space, it was right off the entryway as you come into the house so we wanted it to be a focal point and not feel cluttered. We designed this to be a bench with closed drawer storage underneath for keeping shoes inside.
A larger coat closet sits nearby and out of sight from the entryway that's used for coats and other mudroom essentials.'
9. Give each household member their own space
Making sure everything has its place is key to keeping spaces tidy and ordering a room by 'who' rather than 'what' can have myriad benefits.
'If you have the space, give each member of the family their own hook so that they know where to store things,' suggests Macdonald.
If there are children in the house, this will help to teach them to stay responsible for their own mess, and helps the whole family easily locate their possessions when in a rush.
In this mudroom, members of the household don't just have their own hooks, but their own sections of an open shelving unit to hold boots, jumpers, hats and more.
10. Fill the space with overhead storage
In small areas like mudrooms and laundry rooms, making the most of the space you have for storage is crucial, and that means looking up.
When planning built-in units, consider shelving that stretches right up to ceiling height, or as tall as is feasible.
In this example, tall shelving units either side of a boot bench also flank a row of overhead cabinets above the seating area.
How do you build storage in a mudroom?
Built-in storage is always the best way to maximize the space you have in any room, but it's particularly useful in mudrooms with multiple functions. Creating a bespoke arrangement means you can implement the storage that is right for you.
For example, if you need to store awkwardly large cleaning equipment like vacuum cleaners or ironing boards, ensure you install a tall, closed cabinet.
Drawers are useful for helping organise small items, while they also offer access into deeper storage units in larger mudrooms. If you want to be able to quickly access items like shoes or coats, be conscious to incorporate some open storage like hooks or shelving too.
How do you organize a small mudroom?
If you're working with a small area, be sure to work with the height of the room as much as you do its depth.
For example, stack storage solutions on top of each other up the wall. If you want a boot bench, make sure you pack storage in underneath the seat, and fix hooks to the wall directly above it.
You can even install floating shelves or cabinets above head height to create a three-tiered storage system within a very small amount of wall and floor space.
If buying and installing each individual unit seems like quite the undertaking, invest in an all-in-one hallway unit that will incorporate all that and more.
Sign up to the Homes & Gardens newsletter
Decor Ideas. Project Inspiration. Expert Advice. Delivered to your inbox.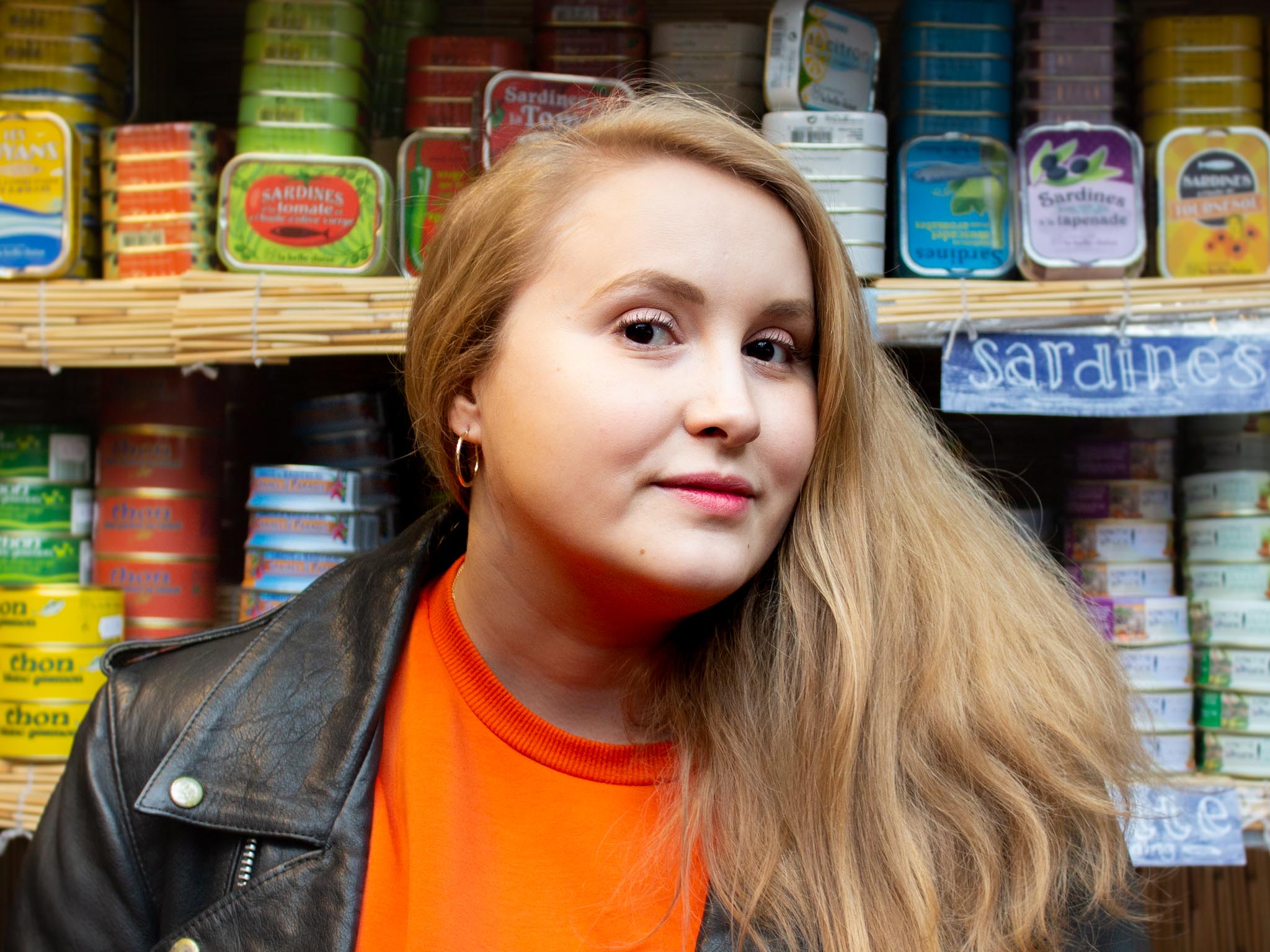 Ailis started out at British GQ, where a month of work experience turned into 18 months of working on all sorts of projects, writing about everything from motorsport to interiors, and helping to put together the GQ Food & Drink Awards. She then spent three years at the London Evening Standard, covering restaurants and bars. After a period of freelancing, writing about food, drink and homes for publications including Conde Nast Traveller, Luxury London and Departures, she started at Homes & Gardens as a Digital Writer, allowing her to fully indulge her love of good interior design. She is now a fully fledged food PR but still writes for Homes & Gardens as a contributing editor.