Garage mudroom ideas – expert strategies for practical zones
Be inspired by these garage mudroom ideas and create an organized and handsome space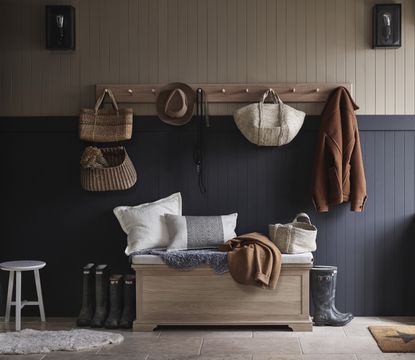 (Image credit: Neptune)
Sign up to the Homes & Gardens newsletter
Decor Ideas. Project Inspiration. Expert Advice. Delivered to your inbox.
Thank you for signing up to Homes & Gardens. You will receive a verification email shortly.
There was a problem. Please refresh the page and try again.
Looking for garage mudroom ideas? The garage can be a great place to locate a mudroom, providing the space the whole family needs to shed dirty or wet footwear and store outdoor items.
In fact, the garage can be the ideal venue for a mudroom if this is the way you usually come into your home, or one or more members of the household often spends time in a garage workshop or comes in from the backyard that way.
Mudroom ideas can help you keep your home cleaner, tidier and more organized and the garage mudroom ideas here will make the very best of your location – and ensure your mudroom looks good, too.
Garage mudroom ideas
Adding a mudroom to the garage needn't mean a huge sacrifice of space, and it's possible to realize your garage mudroom ideas without compromising the functionality of either garage or mudroom.
1. Make the mudroom a buffering zone
A mudroom in the garage can create a transitional space leading to and from the calm of the house.
'Carving out a nook for a mudroom in the garage is a brilliant way to have a little buffering zone between the main house and the mess of the garage,' says Shannon Eddings of Shannon Eddings Interior.
'In this particular space we have mudroom hooks (not pictured), a utility sink, laundry and plenty of storage. We gave this space some personality by adding in a vintage hanging lantern that we found at an antique store for about $100 and a beautiful backsplash by Cle Tile.
'We converted this corner of the garage in a client's house into a full blown laundry and storage room.'
2. Go for a simple solution
It's a fact that garage mudroom ideas don't need to be elaborate to be highly practical. A garage mudroom can be created very easily near the door leading to the house. Follow this example with a storage box that doubles as a bench for changing footwear, and a peg rail above for hanging coats to fit it out in double-quick time. You could add a rug to the floor to make the space more hospitable, too.
Wall panelling isn't a necessity, of course, but it can distinguish the different function of this part of the garage.
3. Select a store-it-all cabinet
One of our favorite garage mudroom storage ideas is fitting a cabinet that won't monopolize floor space but can double as shoe and boot storage as well as a place to stash the items you don't have room for in closets and cabinets in the house.
'Floating shelves store everyday items such as wash detergent or even a dog lead and treats,' says Tom Howley, design director of Tom Howley of this design.
Being able to close the doors on what you need to keep in the mudroom will ensure the finished effect is neat and tidy, particularly if yours is a smaller garage.
4. Create a dog wash station
If you're coming in and out of your home through the garage accompanied by the four-legged members of the family, consider adding a shower to a garage mudroom to clean them of what they've picked up on their paws and coats.
'Increasingly we are seeing clients ask for provisions to be made for their pets in their boot or mudrooms,' says Emma Sims-Hilditch of London and Gloucestershire-based interior design practice Sims Hilditch.
'This often includes installing pet showers. A boot room in a garage is a great space in which to do this – we recommend using a minimally porous Dijon stone tile for the floor and the walls of the shower to make it easy to clean.'
5. Plan in a sink
A sink can be a valuable part of a garage mudroom layout, providing keen gardeners with a place to cut and arrange flowers without taking mud and leaves into the house. It's also a great clean-up area for handwashing on the way in from outside.
There's one caveat, though. If you live in a northern state, the garage should be a well-insulated space if you want to have a sink in a mudroom located here.
6. Organize the whole family
It's possible to get both adults and kids organized when they go in and out of the house through the garage even if there's only a limited space you can dedicate to the mudroom.
'This small mudroom closet beside the garage needed to do some heavy lifting for a busy family of five,' say Pamela Meluskey and Larisa Bright, founder of NYC-based luxury home organization brand Settled.
'Using the Elfa closet system from The Container Store, we transformed this closet from having a single hanging bar to serving as an out-the-door command center. The top shelves are outfitted with acrylic bins to store sunscreen, bug spray, lanterns, and pet accessories, while the drawers house winter accessories.
'To top it off, we added adhesive acrylic containers to the inside of the doors to categorize every family member's face masks. With totes hanging on S hooks, this is the ultimate grab-and-go set-up.'
7. Make clean-up easy
Boots and shoes worn for gardening and hiking can drop plenty of dirt on to a garage mudroom floor. Store them on wall pegs like these, though, and sweeping up is easy as you don't need to move them out of the way to clean up what they've dropped.
Wall pegs like these are great space-savers, too, leaving more of the floor free for the whole family to pass through the mudroom easily.
8. Boost hanging capacity
Don't stint on the number of hooks incorporated into a garage mudroom so there's space for backpacks and sports bags along with coats. In this design they're flanked by cabinets in a symmetrical arrangement that makes the mudroom look smart, and conceals the items that need to be kept in the space but are used less frequently.
'We recommend homeowners install plenty of hooks for hanging coats and also shelves to store boots/shoes and baskets for smaller items like gloves/hats,' says Simon Collyns, marketing and retail sales director at Symphony Group. 'Today's mudroom could also include a sanitizing station with a place to store masks and hand gel.'
9. Work with a corner
Even the corner of a garage can provide sufficient space for a practical mudroom. In a limited space go for the mudroom essentials with a bench for swapping footwear that doubles as a place to tidy shoes so they don't become a trip hazard, and hooks for coats. Here a shelf with a built-in drawer adds extra storage for items such as gloves.
10. Use a garage mudroom to free up upstairs closets
Bedroom closets are easily filled and a garage mudroom can be a better place to keep many essentials, ensuring they are ready for any journey.
'Incorporating bins into your mudroom can help keep seasonal items organized,' says Kristiana Laugen, home expert at Handy.
'From gloves, mittens and hats to flip-flops and baseball caps, moving those smaller items into the mudroom will save you some upstairs closet space, and will make sure they're easily accessible for any last minute trips.'
This mudroom is fitted with wicker baskets for a rustic appearance, but consider metal or clear versions if family members need a visual reminder of what goes where to stay tidy.
Can a mudroom be in a garage?
The garage can be the ideal location for a mudroom. 'Garage mudrooms are a great space to keep the things you're using on a daily basis organized,' says Handy expert Kristiana Laugen.
'Especially for those moments when you're rushing out the door to work, school or extracurricular activities, a garage mudroom keeps those grab-and-go items like your favorite jacket, everyday sneakers, rainboots or umbrellas easily accessible and organized for the daily hustle.
'Just as they can be the ideal solution for keeping these items organized, mudrooms can also become a pile of jackets and dirty shoes if they're not properly set up. When looking to reorganize your mudroom, consider the ways you can make sure its organization will be maintained over time. One great way to keep it organized, especially for parents, is dividing the mudroom into sections for each family member. Having a designated hook, cubby or shelf for each person makes it easier for them to keep track of their items. It also holds everyone more accountable for putting their belongings in the right place.

'You should also consider adding extra hooks for your little ones' backpacks. Getting into the habit of keeping backpacks in the mudroom can resolve the morning shuffle of running around to find missing items. This makes the mudroom a kind of home base, where your little ones bring their school books and supplies the night before.'
Does a mudroom add value?
A mudroom can add value to your home. 'People are always looking for more organizational space, and we do see more and more homeowners adding mudrooms to their renovation plans,' says Justin Goldman, co-founder and CEO of RenoFI.
'In terms of value, you should never expect to get a 100 per cent return on investment for most renovation projects, including mudrooms. Mudrooms certainly will add value, but as for how much, it comes down to the individual renovation project.
'In certain markets where mudrooms are more popular, more valuable or more sought after you can get a higher ROI for sure. But this definitely varies based on your specific project, your home, and where you live.
'Mudrooms are custom and unique, and having one will give your home the potential to stand out on the housing market.'
Sign up to the Homes & Gardens newsletter
Decor Ideas. Project Inspiration. Expert Advice. Delivered to your inbox.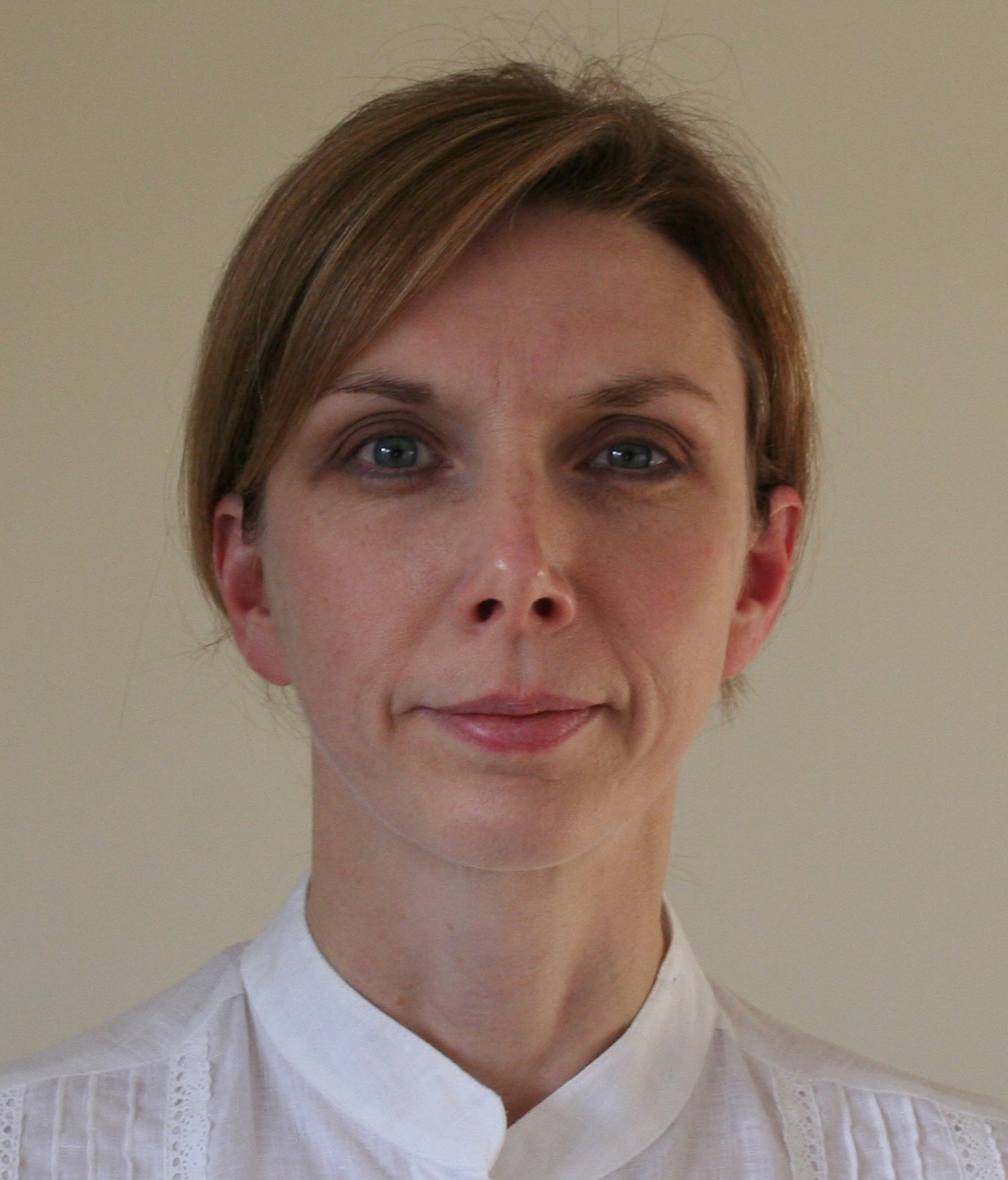 Sarah is a freelance journalist and editor. Previously executive editor of Ideal Home, she's specialized in interiors, property and gardens for over 20 years, and covers interior design, house design, gardens, and cleaning and organizing a home for H&G. She's written for websites, including Houzz, Channel 4's flagship website, 4Homes, and Future's T3; national newspapers, including The Guardian; and magazines including Future's Country Homes & Interiors, Homebuilding & Renovating, Period Living, and Style at Home, as well as House Beautiful, Good Homes, Grand Designs, Homes & Antiques, LandLove and The English Home among others. It's no big surprise that she likes to put what she writes about into practice, and is a serial house renovator.