How to design a family room – 5 steps that make together-time better
As founder of interior design agency Sims Hilditch, I'm regularly asked to design family rooms. These are my steps to success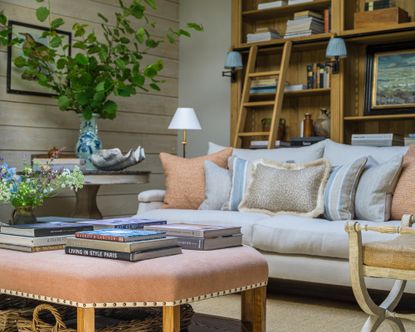 (Image credit: Sims Hilditch)
These days, multi-purpose rooms are required within our homes, whether that's to create an all-in-one work-from-home environment, dining and living space, to accommodate the arrival of an additional family member or to make room for kids' gaming equipment as well as a quiet zone for adults to relax in when they have gone to bed.
All this might mean that you rethink your current setup in favor of designing a family room. Whether you're looking for great family room ideas or family room layout ideas with clever ways improve the room you already have, and with it, family time within the home, this is where I always start with the interior design.
The way we live now means families tend to congregate in one large open plan kitchen, living and dining room for much of the time, and getting this focal space right is vital.
How to design a family room
A family room should ultimately be relaxed and comfortable but practicality is also important. At Sims Hilditch, we like to carefully consider the architecture of a room first and then consider the detail of the soft furnishings and decoration.
1. Mix your materials
Surface textures are vital to create different atmospheres in a large room. I recommend keeping the mood and palette of a space varied to ensure interest and allow a space to be flexible.
For example, painted wooden wall paneling, a change in flooring from timber to stone, or a change in the laying pattern of stone or timber.
Inspiring family room paint ideas can help with this, too.
2. Think about lighting – it's important
The concept of a family room is that it's a space that's available for everyone to enjoy, no matter the activity or past time.
Lighting is always top of my list to create different atmospheres. A family room is where I would recommend lighting controls if there are many circuits. A 5-amp circuit can be useful as it allows all lighting in the room to be dimmed or adjusted simultaneously.
3. Storage is a necessity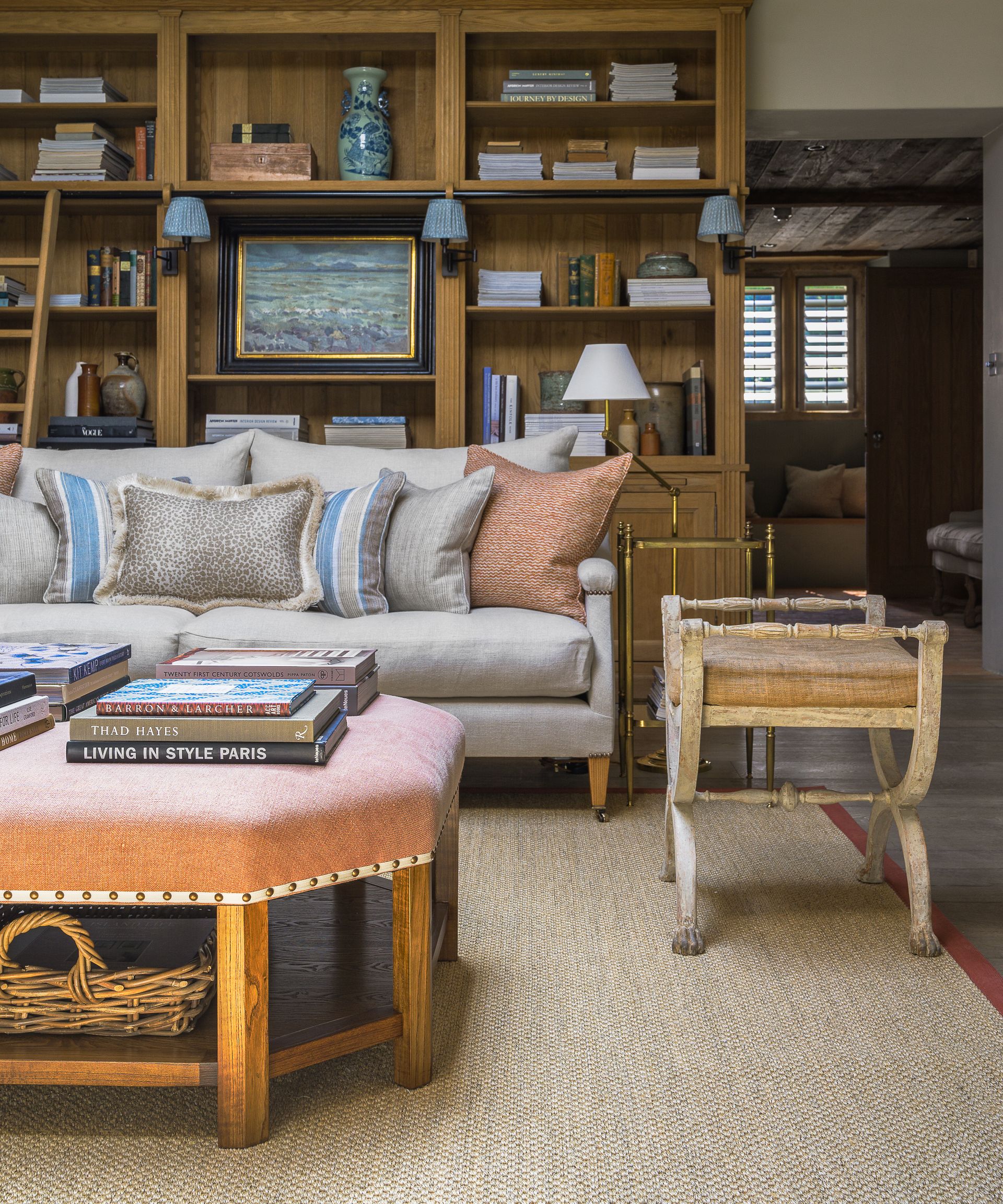 Don't forget storage amongst your family room furniture ideas.
A successful family space must have the means to store toys, games and other items that could otherwise cause clutter. Do consider the benefits of built-in cabinet ideas for family rooms in this instance.
We like to build in fitted bench seating around the kitchen table. Underneath this is the perfect place to have baskets which can be used to store a multitude of things including children's toys or even garden cushions.
You can use storage to hide away family room TVs, too, which can transform a hectic home cinema into a sleek sitting room quickly.
4. Consider the purpose of the furniture
If your family space requires a work area then consider the ways you can incorporate this without it taking over the entire space. It is worth considering how to cleverly disguise a desk with hidden doors. You may wish to speak with a joiner about creating a storage system in a nook or an alcove.
You could choose a pretty larder style cupboard or as part of a dresser.
5. Consider how to divide up a larger space
If you need to divide up a larger space, try using a Crittall screen. Just having two side panels with an opening in the middle is a good way to create areas with different atmospheres.
Sound is equally important and the vast majority of our projects opt for Sonos as the most practical, affordable and easy solution to music. To make the room less formal, rough boarding or reclaimed wall cladding will give a more rustic look.
How do you build a good family room?
For a family room to be successful, it needs to include the following:
Adequate seating for both adults and children to spend time in together; you can look to sectional living room ideas for inspiration here.
Spill-proof fabrics and wipeable surfaces, even if your children are older (think house parties you haven't approved while you are away...).
Brilliant storage: always over-estimate what you will need and ensure to organize it so that small children can safely reach what they need to and can't access what they shouldn't.
Flexibility: whether for a work space or a sofa bed for overnight guests.
Sign up to the Homes & Gardens newsletter
Decor Ideas. Project Inspiration. Expert Advice. Delivered to your inbox.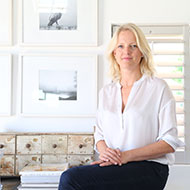 Founded in 2009, the Sims Hilditch design practice has become one of the most trusted and respected in the industry. Its couture approach combines interior architecture, interior design and procurement management within one concept-to-completion, fully bespoke service. Creative Founder, Emma Sims-Hilditch is passionate about her belief that good design can transform not only how people live but also how they feel.