Family room TV ideas – 10 tips for styling a TV in your family room
Create a space that the whole family can relax in and enjoy with our top family room TV ideas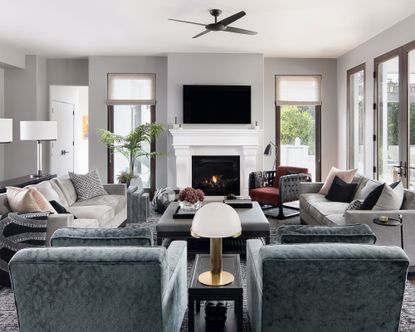 (Image credit: Susie Novak)
Organizing your family room TV ideas requires a lot of thought and attention if you want to get the best out of your space.
A multifunctional room that has a variety of uses, the family room is often the place family members come together to relax and watch TV. Ensuring that your family room ideas incorporate the TV will prevent the item from being left behind and awkwardly placed in an area that doesn't coordinate with your family room design scheme.
Similarly to living room TV ideas, you want to create a family room that reflects your personal style and personality, whilst thoughtfully planning the area to ensure the TV stand ideas fit perfectly in with the design of the space.
Family room TV ideas
There are many options when planning your family room TV ideas. From TV wall ideas, to picking the right piece of furniture for your TV to be mounted on, you want what's essentially, a sleek black rectangle, to effortlessly integrate into your family room and become part of the design.
We have put together our top 10 family room TV ideas to provide you with some practical tips and stylish inspiration for your family room space.
1. Mount the TV above a fireplace
One of the go to areas in a family room or living room to position a TV, placing a TV on the chimney breast above a fireplace will not only create a cozy atmosphere, but save on space in the room.
If space is limited in your family room, placing the TV on the wall rather than on top of a piece of furniture or integrated into a display unit, will create a more spacious area for seating and storage. Great for fireplace ideas, positioning the TV above will enhance this area being a main focal point in the room.
In this family room, designed by KJM Interiors, the process for the design is described, 'our goal was to provide generous, flexible seating, which we accomplished with a pair of custom navy sofas, a forged iron accent chair, and long bench'.
The TV, positioned above the fireplace in this family room, allows for the engaging seat space to become a central element in the room. The twin sofas face one another rather than facing the TV, creating an area for conversation and engagement.
2. Build a custom storage and display unit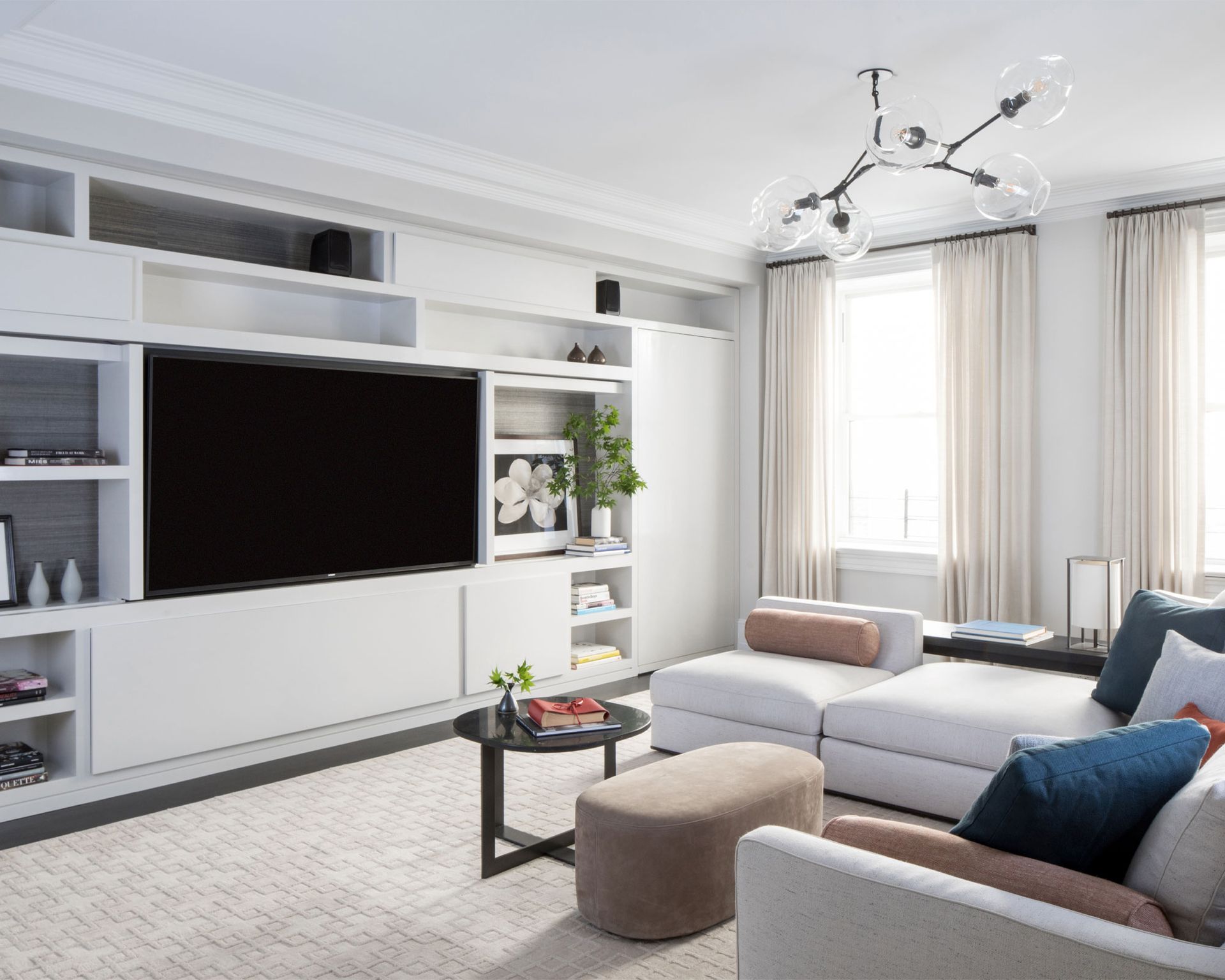 If you want something that is completely unique to your space, building a custom storage and display unit with a specific area for your TV, creates a central, organized space in your family room for objects and decorative items.
In this bright family room, the sleek white storage and display unit has a section that has been created for the TV to slot in perfectly. As the TV is set back from the rest of the room, it creates a streamlined, less cluttered space. Storage ideas can also add added elements to the design to keep wires, players and TV accessories hidden out of sight.
3. Match with the design scheme
To elevate the style of your TV in the family room, finding one that matches the design and atmosphere in the space will form a cohesive, unified scheme.
In this beautiful family room, designed by Lucie Ayres from 22 Interiors, the TV has a unique, light wood frame, perfectly coordinating with the relaxed, natural vibe in the space. TV's can often look harsh due to their shape and dark color, however in this scheme, the TV has been softened by the wood effect.
Ayres states of the design process, 'the most significant change was the mood and energy of the entire home. Adding softness at every opportunity, organic elements like hand made vases and the teak bench, as well as nature inspired tones took that modern harsh edge off successfully'.
4. Use a relaxing TV screensaver
A very simple idea that can completely change the way your TV appears in the family room, choosing a screensaver or changing background effect will make the device appear like an immersive piece of art.
To soften the dark appearance of the TV, using a relaxing screensaver, whether that be a painting, photo or simply a calming visual effect, can make the room feel more personal and ignite conversation when people enter the space.
5. Keep wires out of sight and out of reach
Unsightly wires and TV accessories are not really what you want to be thinking about when planning your family room ideas, however, in order to create a stylish and practical scheme, creating clever solutions to conceal these items will make a difference in the space.
Positioning your TV and having wires and sockets up high and out of reach from children is not only practical, but creates a tidy and neat look.
If your TV is not on the wall and positioned lower on a sideboard or within a storage unit, you can create hidden organizers and insets to store and conceal your wires out or reach and out of sight instead.
6. Surround your TV with decorative items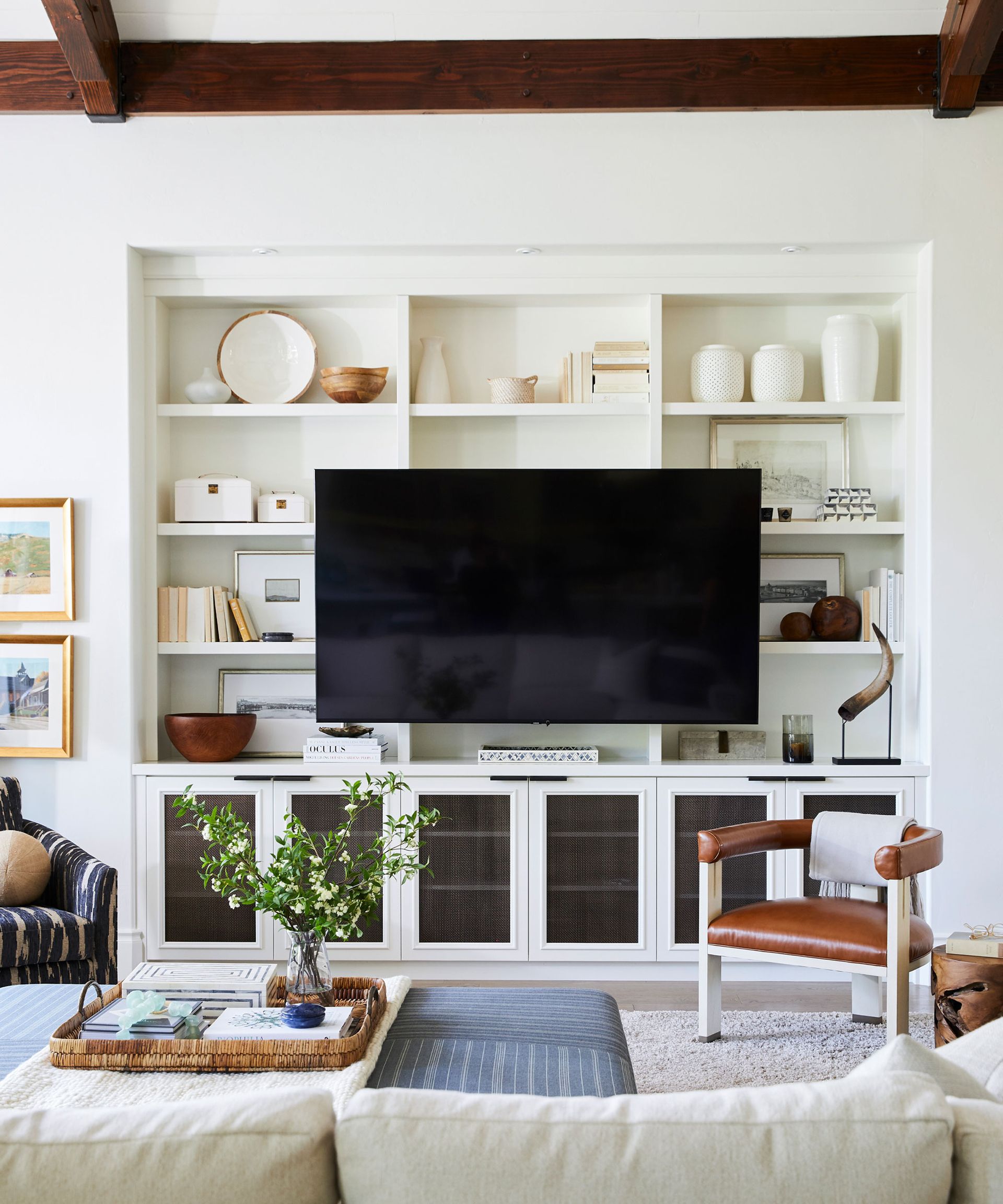 In this relaxed family room, the sleek TV has been beautifully framed by a collection of accessories and objects.
Jessica Bennett of Alice Lane Interior Design states, 'the original media cabinet was dark and heavy and didn't allow for a large TV. We designed an off white cabinet that layered the TV over the built-ins and allowed for flexibility to switch out the electronics easily in the future'.
For family room and living room shelving ideas, a large shelving and storage unit like this creates an inviting platform where you can display your favorite decorative pieces. By positioning your TV in this area you can create a unique media unit that embodies character and personality, and makes watching TV with your friends and family both a relaxing and interesting experience.
7. Place the TV in the corner of the room
Placing the TV in the corner of the family room is a good option when space is limited, and also allows for other pieces of furniture or architectural features to take center stage.
In this family room, the inviting sofa is placed centrally in the space, facing both the corner TV and the beautiful fireplace and artwork. Here the TV does not overpower or command the room, rather the opposite, it subtly fits in the corner and coordinates perfectly with the black and white cabinet positioned below.
8. Be clever with paint ideas
In this spacious family room, the striking, black painted feature wall cleverly disguises the TV. A bold design element that also houses a fireplace beneath the TV, the overall design works to great effect in this modern space.
Whether you want to use paint ideas to create a stand out feature wall or to make your TV blend into the background, there are a range of options to choose from for your family room.
9. Use a sliding screen
To keep things ultra discreet, why not install an innovative sliding screen in your family room to completely conceal the TV when not in use.
In the all white living room above, the screen creates an added element of relaxation and calm, great for enhancing a minimalist look.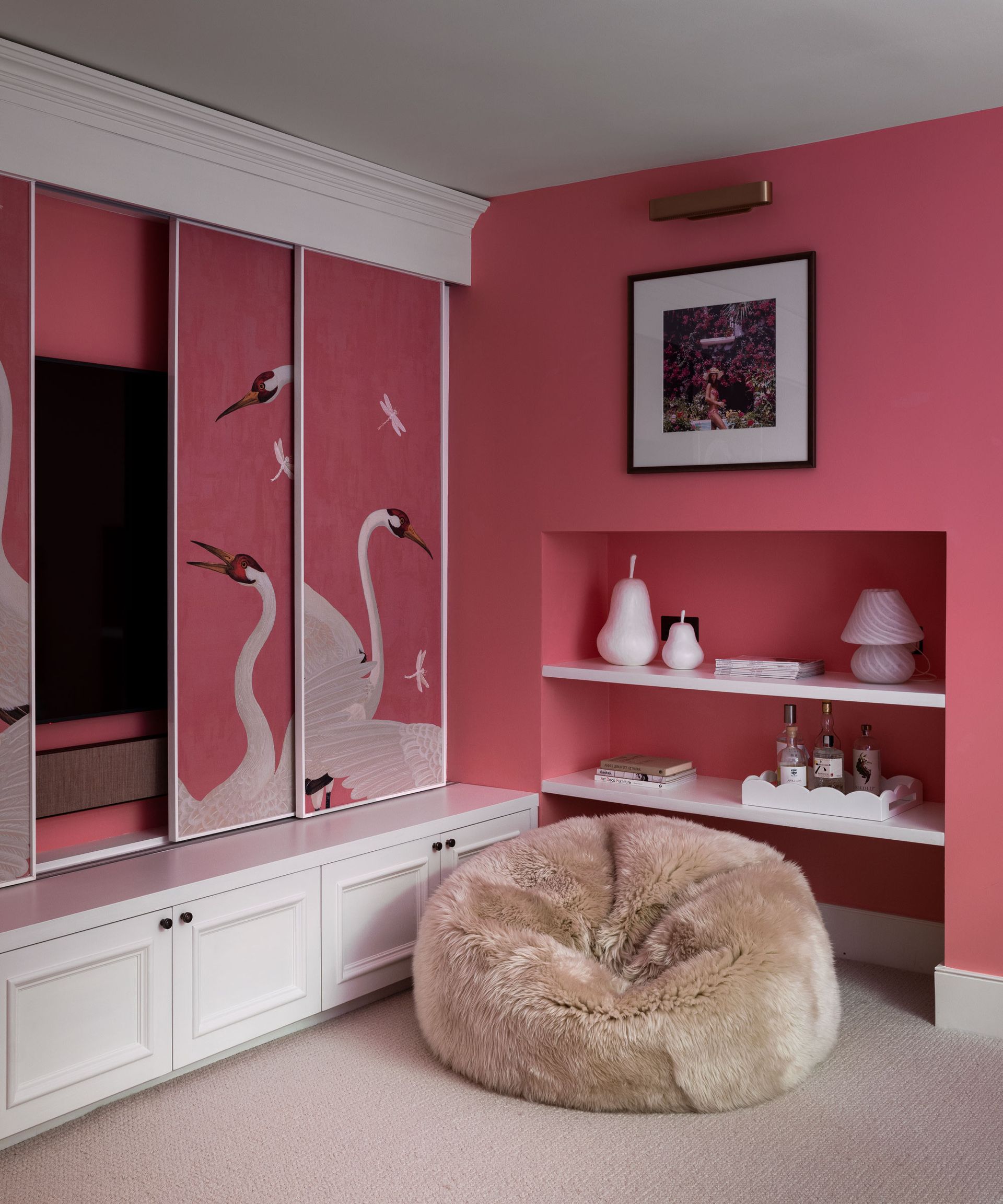 10. Mount the TV on or above a buffet
One of the most popular places to position a TV in a family room, placing it on or above a buffet creates both a practical and stylish media unit in the home.
With many sized buffet available to cater to the size of your room and TV, they provide a multifunctional storage and display area, as well as hiding wires and TV accessories out of sight, ideal for a family room that gets a lot of use.
In this open plan family room, designed by Joan Enger from J. Patryce Design, she states, 'as the floor plan is open, we treated each space individually and collaboratively at the same time. It was especially important for there to be a cohesive visual thread throughout. The living room is sophisticated yet relaxed since this serves as their main living/TV area'.
The sleek TV placed above the buffet amplifies the feeling of space in this open-plan design, the room feels clean and uncluttered and the sideboard creates a designated area for media storage.
How do you make a family TV room feel cozy?
One of the most important factors when considering family room TV ideas is that you want to the room to feel cozy and inviting.
Watching TV with friends and family can help us a relax and unwind, and ensuring that your family room remains a calming space should be a top priority.
In this family room (below), Genna Margolis from Shapeside design states, 'we really weren't sure what to do with it at first, it was so dark and got very little light. Which led us to the idea to lean into the darkness and do a dark navy room that would be used for media'.
The dark painted walls and matching curtains and sofa make the space feel almost like a cinema. A great idea for a family or TV room, the design is then complemented by soft, cream accessories and multiple floor lanterns.
Whether you choose furniture pieces where the whole family can sit together, or use certain paint ideas to create an oasis of calm, ensuring that your family room has a cozy atmosphere will create an inviting space for all to enjoy.
Where should a TV be placed in a family room?
Choosing where the TV should be placed in a family room can be quite a tricky decision.
Working out where your larger pieces of furniture are going to be placed is a great way to start, as this will then narrow down your options. For example, if you want your sofa to face the TV, once you have this in position you can then choose a space in that area of the family room.
Other things to consider are the light levels in the room and making sure the TV isn't positioned in an space that becomes covered in sunlight, making it difficult to watch.
There are no set rules on where to place a TV in a family room, it all depends on your individual needs and the style of the space. Exploring the ideas we have provided in this article will help in your decision making and ensure you get the best out of your family room in your home.
Sign up to the Homes & Gardens newsletter
Decor Ideas. Project Inspiration. Expert Advice. Delivered to your inbox.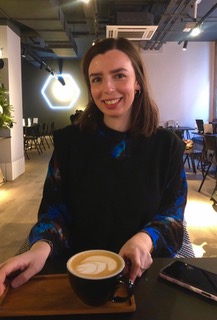 Zara joined Homes & Gardens in February 2022 as a Content Editor. After studying English Literature at University, she worked as an Ecommerce Website Editor, Content Writer and Buying Intern at multiple independent businesses within the luxury retail and lifestyle sectors. Her role at Homes & Gardens unites her love, experience and passion for the world of design and desire to create inspiring written content. She enjoys nothing more than discovering new trends, brands and products, whether that be in fashion, interior design or lifestyle.