Drew Barrymore's air fryer tips – for perfect, crisp cooking
Follow Drew Barrymore's air fryer tips so you can make the most out of your air fryer and create delicious dishes, every time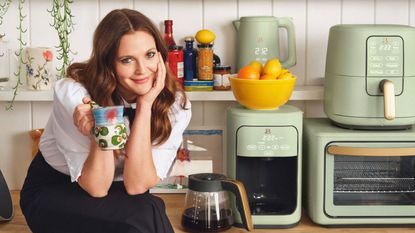 (Image credit: Walmart)
If you're looking for ways to enhance your cooking when using your air fryer, then look no further, as Drew Barrymore's air fryer tips can ensure that you're using your air fryer the right way, the Drew way.
Is there anything that Drew Barrymore cannot do? Not only is she an award-winning actress, author, talk-show host, director and producer, but she also has her very own line of stylish kitchenware, Beautiful by Drew Barrymore, sold exclusively at Walmart.
Her colorful and contemporary collection of designs includes appliances such as stand mixers, slow cookers and microwave ovens, as well as cookware, cutlery, tools, and gadgets. Plus, her touchscreen air fryer is voted one of our top buys in our best air fryer guide – she really can do it all.
In an exclusive interview with People, Drew shared her top tips when using her air fryer at home, so read on if you want to be in the know.
Drew Barrymore's air fryer tips
To ensure you are cooking dishes in your air fryer to perfection every time, explore Drew Barrymore's air fryer tips below, and for further insight, see our guide from our reviews expert on how to use an air fryer.
Beautiful Air Fryer Holiday deal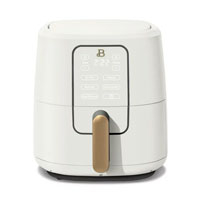 Beautiful 6 Quart Touchscreen Air Fryer, White Icing by Drew Barrymore | Was $89.00 now $69.00 at Walmart
Enjoy this holiday discount on Drew Barrymore's Beautiful 6 Quart Touchscreen Air Fryer at Walmart. Available in six finishes, this air fryer not only looks good but is a versatile design that will become a staple in your cooking routine.
1. Pat down your food before frying to remove any moisture
It's easy to simply chop up your veggies, potatoes, and meats and then let your air fryer do the rest of the work, but there is one key step to factor in before you start cooking to ensure your food becomes nice and crisp.
Drew advises, you should always pat down your food to get rid of any moisture, as this will 'prevent excess smoke and encourage browning.'
So whether you're cooking potatoes, zucchini or steak, if you want your food to cook well, remember to give it a good pat before placing it in the air fryer.
2. Make sure your food is equally spread out in the air fryer
'Don't overcrowd the basket; it'll lead to uneven cooking,' says Drew. As tempting as it may be to chuck everything in all at once, if you're cooking big quantities of food in your air fryer, try to cook in small, separate batches, as this will ensure everything will cook evenly. Cooking in batches may take longer, but it is definitely worth it if you want all of your food to taste good.
Also, just like you would when using an oven, check on your food frequently and give the fryer basket a good old shake so your food becomes thoroughly crispy.
3. Use an air fryer to reheat food
We're so used to relying on our microwaves for reheating food, but air fryers can be just as speedy, and make your food crispy again.
Drew says, 'instead of the microwave, use your air fryer to reheat foods for tastier leftovers.'
No one wants soggy reheated pizza from the microwave, instead, use your air fryer for all of your reheating needs, so you can get that delicious crisp finish.
More Beautiful Holiday deals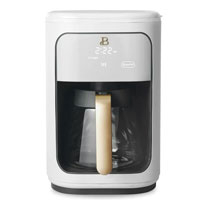 Beautiful 14 Cup Programmable Touchscreen Coffee Maker, White Icing by Drew Barrymore | Was $59.99 now $49.97 at Walmart
Available in a stylish selection of five colors, the Beautiful Coffee Maker has a sleek, touch-activated display and can brew 14 cups in under 14 minutes.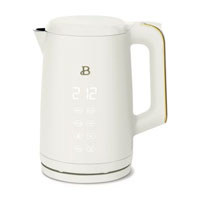 Beautiful 1.7L One-Touch Electric Kettle, White Icing by Drew Barrymore | Was $49.94 now $39.96 at Walmart
The Beautiful 1.7L Kettle is a versatile design that has 4 one-touch preset programs for white, green, oolong, and black teas, with its elegant, modern silhouette effortlessly able to integrate into the modern kitchen.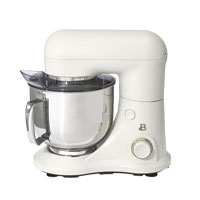 Beautiful 5.3QT Capacity Lightweight & Powerful Tilt-Head Stand Mixer, White Icing by Drew Barrymore | Was $129.00 now $99.00 at Walmart
This 5.3QT Tilt-Head Stand Mixer has a lightweight design, but a powerful 300-watt mixing system. The design has 12 optimal speed settings so can mix a wide variety of ingredients with ease.
What can you cook in an air fryer?
One reason why air fryers are so popular is that you can cook all manner of food in them – and it's quick and easy!
From roast chicken to fries and vegetables, an air fryer basically works as a mini-oven, but you can also use it to achieve that perfect crisp, just like when using a frying pan, so they really are quite versatile.
Our guide on what to cook in an air fryer provides a detailed list of food items that you can cook in an air fryer.
Are air fryers healthy?
Of course, it depends on a number of factors, such as what you're cooking and how much oil you use, etc. but compared to deep frying, air frying is definitely the healthier option.
See what the experts think in our exploration of whether air fryers are healthy.
Sign up to the Homes & Gardens newsletter
Decor Ideas. Project Inspiration. Expert Advice. Delivered to your inbox.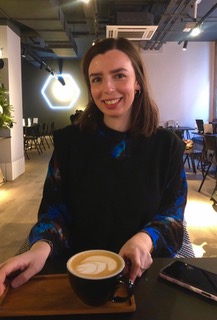 Zara joined Homes & Gardens in February 2022 as a Content Editor. After studying English Literature at University, she worked as an Ecommerce Website Editor, Content Writer and Buying Intern at multiple independent businesses within the luxury retail and lifestyle sectors. Her role at Homes & Gardens unites her love, experience and passion for the world of design and desire to create inspiring written content. She enjoys nothing more than discovering new trends, brands and products, whether that be in fashion, interior design or lifestyle.