How to use an air fryer – top tips for air frying
Our beginner's guide on how to use an air fryer, as well as some top tips to get you started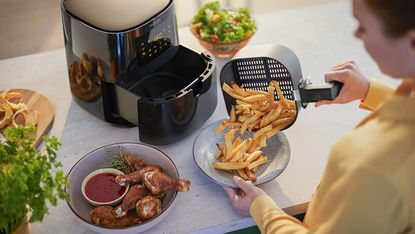 (Image credit: Philips)
If you are a newcomer to the world of air frying, you may have some questions about how to use an air fryer. Air fryers make preparing meals at home quick and easy, so it's no wonder why they're an increasingly popular choice in many kitchens.
Some find that the best air fryer is more than sufficient in replacing a regular oven, and even if you still plan on creating main courses on the stove, an air fryer can be the perfect tool to take the effort out of making crisp and speedy side dishes.
Some of the main questions we hear include 'can I put metal inside an air fryer?' and 'do air fryers need to pre-heat', and we'll be answering all these and more in these air fryer top tips.
How to use an air fryer
If you are new to air frying, the first thing you should know is that they are very different to deep fryers. Air fryers use a constant stream of oil to cook your food, whereas deep frying works by constantly bringing fries or protein into constant contact with bubbling hot oil. Air fryers are a lot less messy and they also feel a lot safer to use, but there are some key differences.
An air fryer is far more similar to an oven than an air fryer, so it won't be able to cook wet coatings like batter as well as a fryer. It also won't be able to cook sauces like pasta dishes or desserts because the slats at the bottom of the air fryer basket can cause anything wet to drop through to the bottom of the air fryer basket.
What to know before using an air fryer
Prepare to adjust your recipes: Air fryers can cook your food in record time, so it will take a few uses to get used to the different cooking times. Frozen food that says to cook in an oven at 15 minutes could only take 10, and when cooking the perfect bacon, all it could take is five minutes.
Check your food as it cooks: Most recipes in an air fryer will need tossing or turning halfway through the cooking mode. This is to make absolutely sure that food is crisp and evenly cooked all over. Air fryers are designed to be opened as they work, so don't worry about pulling them open to check on your food. You also won't need to worry about losing heat after opening the basket, because your air fryer will heat itself continuously.
Always clean after use: Nobody wants to do more cleaning than absolutely necessary, but in the case of an air fryer, it's definitely worth making sure it's cleaned every time you use it. This is because any oils or crumbs that fall through to the bottom of the basket can burn with repeated use, which is bad for the machine, and can fill your kitchen with smoke.
Don't overfill the basket: Pick up an air fryer that's perfectly sized for your life, but whatever you do, don't overfill the cooking basket of the one you do buy. This will make cooking less effective by overcrowding and preventing the hot air from reaching all areas of your compacted food. If you fill too much, the top of your food could even end up pressing against the heating element, which is dangerous as it can lead to burning.
Using oil in your air fryer
Air fryers are popular for offering a low-fat alternative to deep frying. By immersing your food in hot air which can circulate around it from all directions, you can easily recreate your favorite deep-fried dishes from scratch and with a lot less fat.
Do you need to add oil to an air fryer? Well, you should never add too much oil to an air fryer, and it's rare that you will ever need more than a tablespoon. One of the most popular ways to use oil when air frying is to buy a spray bottle that will allow you to add an evenly dispersed layer without over-doing it.
When you do use oil, the most effective way is to toss or drizzle your food in oil before adding it to the air fryer basket to make sure it creates an even and thin layer on all cooking surfaces. Many foods already contain oil, such as bacon orchicken wings, so you can depend on this existing oil to create the crisp you need with no help needed.
How do air fryers work?
A lot of people ask if an air fryer is the same as a convection oven, and while there are some obvious differences (size being the main one) it is true that an air fryer uses the same technology as a convection oven to achieve a crispy finish with your food. This is why many of the best toaster ovens, which are also countertop convection ovens, come with air fry modes.
Convection ovens use a fan to circulate hot air around your oven, which means that your food is constantly coming into contact with hot air, instead of simply sitting in the ambient heat of an oven. An air fryer does this too, circulating hot air around your cooking basket and cooking your fries or veggies from every angle. This speeds up cooking time, and ensures that even small amounts of fat come into contact with every surface of your food.
Do air fryers need to preheat?
Yes, just like any oven, your air fryer will need to preheat. Some, like the Instant Vortex Plus Dual Basket Air Fryer, come with a preheat setting that will wait until your air fryer is at the perfect temperature to start the cooking timer. Others will start counting down the cooking times straight away, but because air fryers will typically take less than a minute to heat up, it doesn't make a massive difference either way.
If you pick up one of the best Instant Pots, which often come with air fry modes, you can expect a longer preheat time thanks to the larger internal capacity.
Do air fryers use a lot of electricity?
The short answer is no, an air fryer will typically use less electricity than your oven, but this really depends on the oven and the air fryer you're using. Because air fryers have a small internal capacity, they will take very little time to pre-heat and will generally cut down on the cooking time.
According to USwitch, 'an air fryer uses about 1.5kWh of electricity per hour on average, so that works out at roughly $0.35 (or £0.26) to run. That's nearly 50% less than the $0.58 (or £0.42) it costs to run a medium-size oven for the same amount of time.'
Of course, 'costs can vary depending on the efficiency of your oven or air fryer size and how much you are cooking', but because air fryers tend to cook in less time than the average oven, they can seriously cut down the electricity used in cooking.
Sign up to the Homes & Gardens newsletter
Decor Ideas. Project Inspiration. Expert Advice. Delivered to your inbox.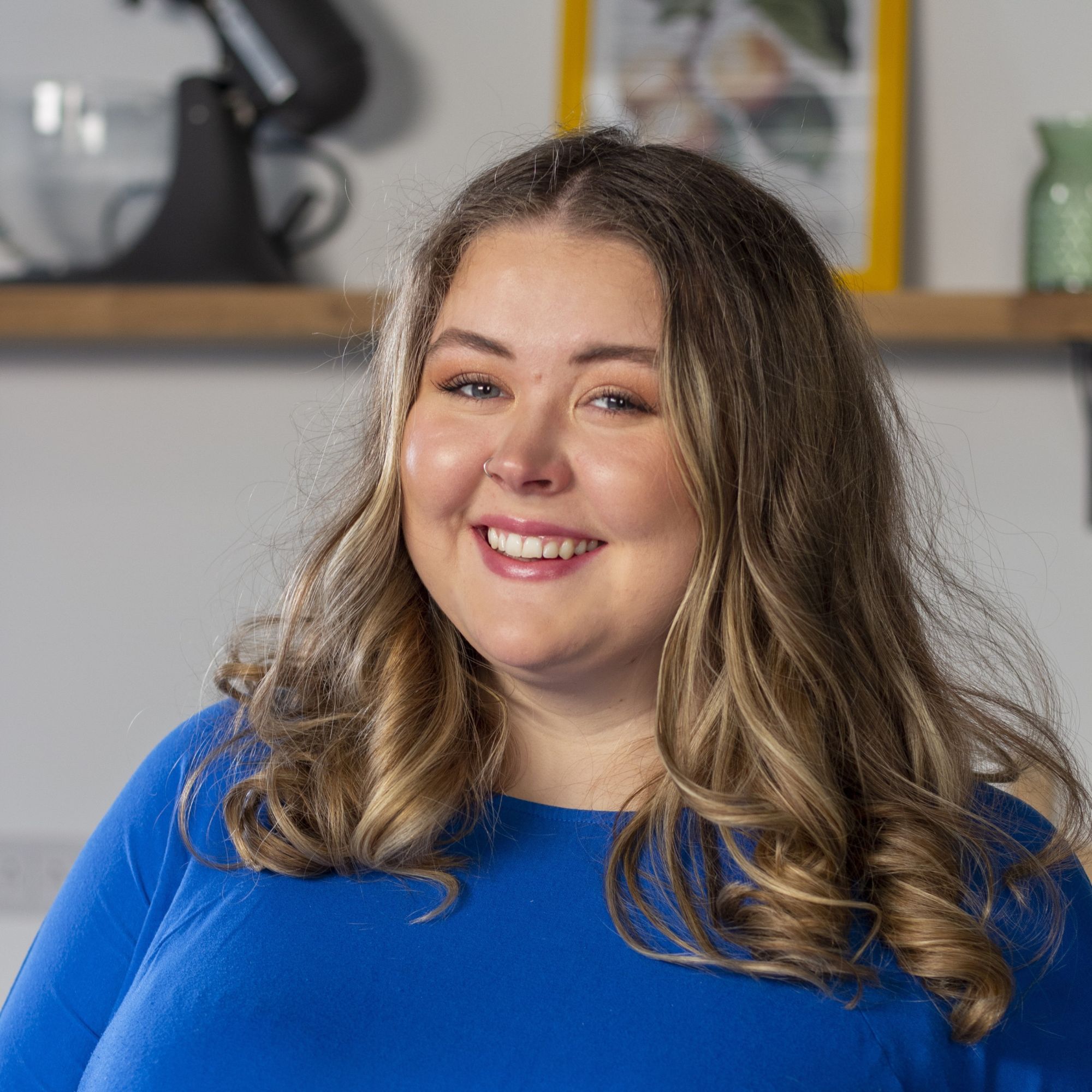 Millie Fender is Head of Reviews on the Homes and Gardens Ecommerce team. She specializes in cooking appliances, such as the best kettles, and also reviews outdoor grills and pizza ovens. Millie loves to bake, so she will take any excuse to review stand mixers and other baking essentials. When she's not putting products through their paces in our dedicated testing kitchen, Millie's reviews are conducted at home, meaning she uses these products in her own day-to-day life.