Brooklyn-based artist Wayne Pate collaborates with Balineum on decorative new tiles
Known for his painterly geometrics and contemporary compositions, Wayne Pate's debut tile collection for Balenium certainly doesn't disappoint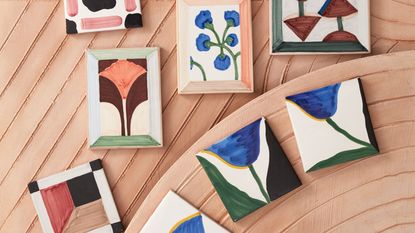 (Image credit: Balineum)
If colorful abstract forms, contrasting colors and bold florals are your thing, then Wayne Pate's new range of terracotta tiles for luxury tile company Balineum is the one for you.
This spring sees the latest collaboration from the British-based tile brand, who worked alongside Pate as well as their Italian artisan manufacturers, to curate and produce a collection that celebrates the artist's love for mixing classical elements with a contemporary aesthetic.
See: Bathroom tile ideas - 12 stylish looks that are both classic and timeless
What are the Balineum x Wayne Pate tiles?
Handcrafted and made to order, the collection encompasses nine designs: five rectangular vignettes, four abstract square designs which include a tulip motif that has been expanded into a series of 12 squares. The collection has been designed to use on repeat, as a decorative border, or to work alongside Balineum's existing tile range.
Pate's distinct style has gained him many followers and this new venture into decorative tiles is likely to bring him many more.
Having admired Pate's work from afar for a number of years, it seemed like the perfect time for Sarah Watson, Balineum's founder, to reach out to the artist. 'I've often thought his work would translate beautifully onto tile. Turns out he'd been dreaming of working with ceramics,' she said of the collaboration.
Capturing Pate's imaginative vision and artistic flare, each tile is hand painted by Balienum's manufacturers in Italy. The bold, visible brush strokes honor both the artist's work as well as the traditional methods and paint mixes that have been around for centuries. The color palette feels rustic with hues of ochre and sienna as well as brighter, punchier shades of blue.
Each motif has been pulled from compositions on paper or canvas in his vast body of work. The process began by picking out an initial edit of Pate's patterns, largely from his website but also from his Instagram feed, which they then used to create initial prototypes.
'There are 100s of pieces of his work that could work on tile. We're starting with 9. The colors come from Wayne's artwork firstly, and then we try to best match using glazes from our Series S tile range,' says Sarah.
A self-described alchemist, Pate finds inspiration in sources as varied as a stately Roman mosaic to the simple shape of a jug in an antiques shop.
Considering himself as 'a bit of a magpie' he describes how his inspiration and work process often come together. 'I take little fragmented pieces from different things that inspire me and forge them together in my own way. But I'm passionate about the classical elements of decoration and interior design so the starting point is always steeped in tradition' adds Pate.
See: Tile trends 2021 – from Art Deco to terrazzo to outdoor tiles
As with most handmade designs, irregularities are part of their rustic beauty. This collection is a true celebration of both artistry and craftsmanship.
Shop the Wayne Pate collection at https://www.balineum.co.uk
Sign up to the Homes & Gardens newsletter
Decor Ideas. Project Inspiration. Expert Advice. Delivered to your inbox.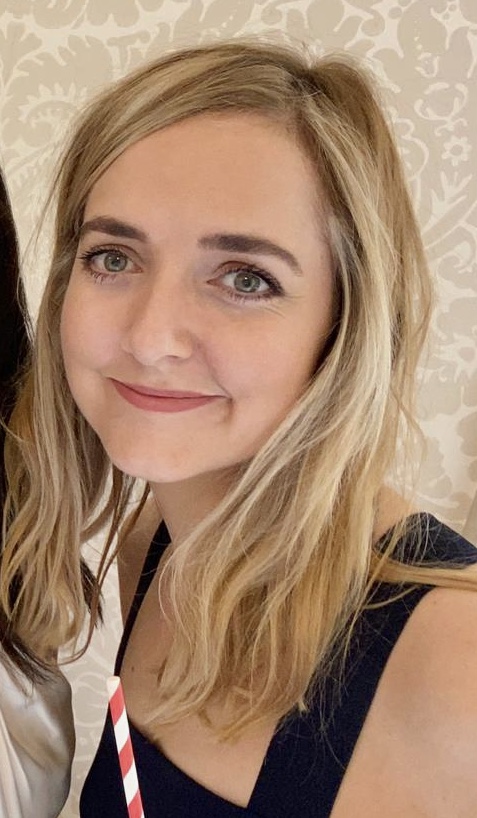 Jo Bailey has been Deputy Editor of Homes & Gardens since late 2021, overseeing all features for the print edition. Previously, she worked as the News & Shopping Editor across H&G and Livingetc - one of Future Plc's sister brands - this is where she learnt to discover the best news stories, latest trends and honed her understanding of Homes and Gardens' over 100-year-old brand.
Before joining Future Plc, she worked as an interior stylist for over ten years, specialising in commercial photo shoots for luxury clients such as; Design Centre Chelsea Harbour, The Romo Group, Christopher Farr Cloth and Heal's. She has worked closely with Homes & Gardens and Livingetc for over a decade, having styled and produced editorial shoots and events for both titles over the years.