Perigold and Diane Keaton have created an exquisite lighting collection – these are the must-shop pieces
The newly-released Diane Keaton x Perigold lighting collection will give your home the A-list-treatment it needs.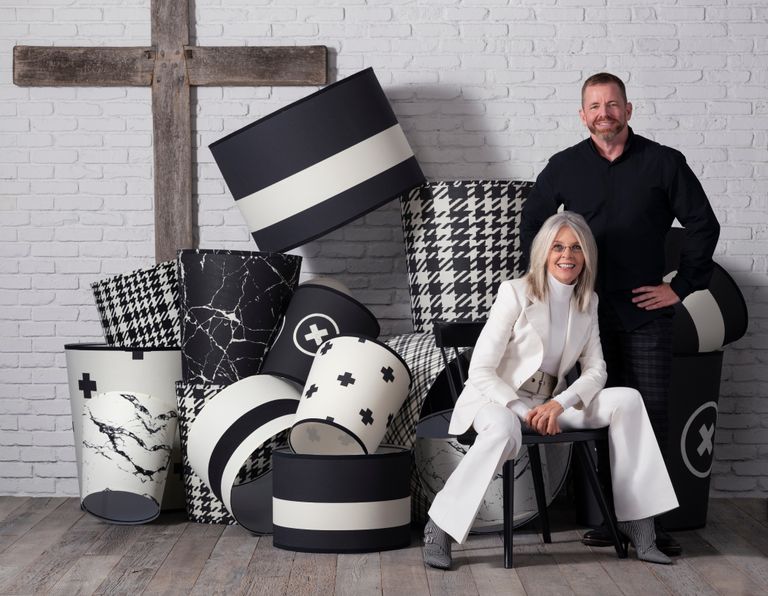 (Image credit: PR/Perigold)
Perigold, the first-of-its-kind destination for luxury home furnishings and decor, announced their recent collaboration between luxury furniture manufacturer Aidan Gray and world-renowned actress and author Diane Keaton.
Starting January 28th, a curated selection of the collection will be available to purchase through Keaton Industries's online showroom at Perigold.
Keaton – and Gray – drew inspiration from the two-time Academy Award winner's life; her infatuation with black and white design, paired with statement-making decor, is visible throughout.
"Many of the shapes and patterns in the collection are reminiscent of what is in my home. It's about repetition and continuity," says Keaton.
The versatile collection can punctuate any space – from industrial chic to modern farmhouse styles, with the intent of every piece having the ability to mix-and-match. The main goal? For 'every shade [to] tell a different story,' Keaton further explains.
So, for anyone looking to style their home the Diane Keaton-approved way?
Now is your chance. For a limited time, you can shop pendant lights, barrel shades, and lighting accessories available at Perigold. Continue scrolling to see our top five must-have items from the newly-released collection.
1. The modern metal pendant that's worth the investment
2. This chic calcite choice
3. The patterned pendant that will pop
4. The marblelized must-have
5. The petroleum composition
Still, want more? Check out additional Perigold x Diane Keaton pairings below: