Take note: Laura Prepon and HSN's latest kitchenware collection is this season's must-have
The 'Orange is the New Black' star releases her latest kitchen venture: PrepOn and these are the five must-see items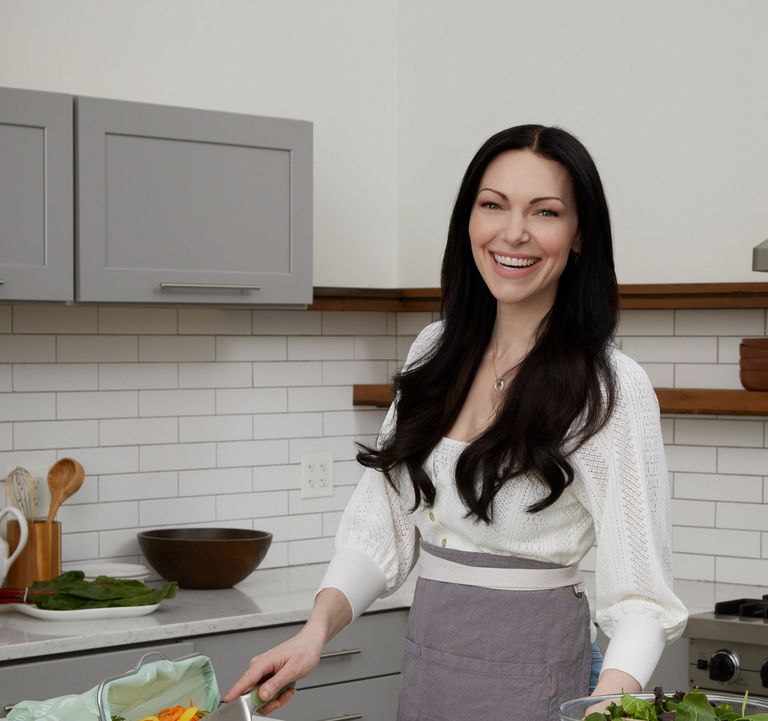 (Image credit: Jill Fritz PR)
By Brittany Romano published
For Laura Prepon, it's out with the old and in with the new. Since wrapping up her role in Orange Is the New Black, Prepon has pivoted into not one new venture but many. From the birth of her first (and second) child, the busy 41-year-old is collaborating with HSN for PrepOn Kitchen – sure to be this season's hottest kitchenware collection.
Available May 7th, this exclusive collection was thoughtfully designed to make our meals easy, attainable, and fun. From eco-friendly items to the best kitchen knives, the PrepOn collection is the one-and-only collaboration you'll need to master the art of cooking – and we can't get enough of these five items.
1. Update your knife collection by selecting this steel Santoku
2. Replace plastic bags with this eco-friendly choice
3. Start the week off on the right note with the help of these meal prep containers
4. Turn to this non-stick frying pan for consistency
5. Opt for these reusable bowls
Brittany Romano is Future's U.S. Shopping Editor, residing on the Upper East Side in New York City. Originally hailing from Connecticut and a graduate of New England College, Brittany started her career as a freelance fashion market assistant at Marie Claire. She later joined AMI, where she designed a highly profitable commerce vertical. Noted for her award-winning content, she's covered everything from celebrity beauty hacks to the most lavish home decor; Brittany has maintained her penchant for the finer things in life.
If a genie granted Brittany one wish, it would be for Kelly Wearstler to bring her vision to life and transform her living space, but until then? You'll find Brittany continuously evolving her chilled-out sophisticated style, shifting her attention to eclectic pieces (with a hint of retro), grounded by a rich understanding of history, focused on functionality, luxury, and quirkiness.
Find her on Instagram @ItsBrittanyRomano