Revealed: Where to buy Meghan Markle's timeless teacup
Meghan Markle is giving us a good reason to keep her birthday celebrations going – every single morning.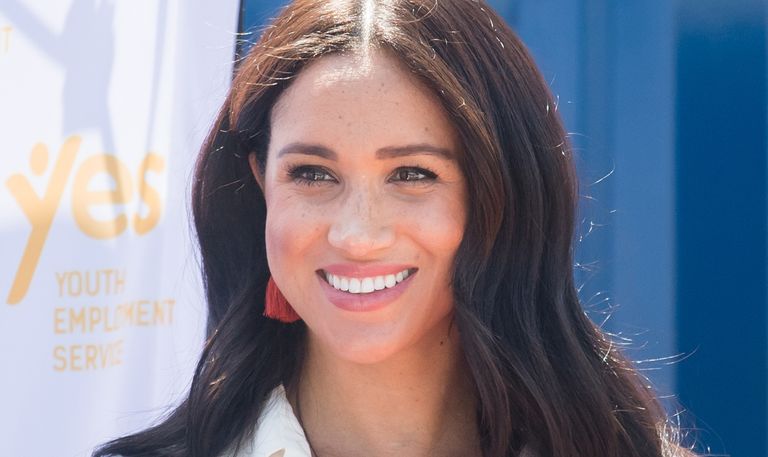 (Image credit: Photo by Samir Hussein/WireImage)
Meghan Markle has a lot to celebrate! In addition to welcoming her daughter, Lilibet Diana with husband Prince Harry earlier this year – she's also ringing in her 40th birthday, and this year, everyone can get in on her birthday celebrations.
Last week, the Duchess of Sussex announced her newly-launched initiative 40x40, alongside actress Melissa McCarthy. And while the brand-new initiative is reason enough to raise our glasses – the two are helping women re-enter the workforce – there's also one other reason to celebrate.
If you look close enough in the video, you'll notice that Markle also gives us a glimpse inside her morning routine, and more specifically, her favorite teacup.
So, if you want to give your kitchen cabinets the royal touch, now's your chance.
Meghan Markle's impeccably chic black and white handmade teacup and saucer set are handmade by the brand Burleigh. And, we've spotted a variety of these handmade ceramics sold individually at Harrods, including her two signature staples.
5 Meghan Markle-approved pieces
Whether you are looking to sip some tea outside in the best outdoor chairs or enjoy it indoors as you take in one of the best candles, we've found five must-have items; all of which will have you experiencing a morning routine inspired by the royal – no royal title required.
1. Start with this breakfast tea set
2. Reach for this classic teapot
3. Add classic charm to afternoon tea
4. Opt for contemporary bowls
5. Frame your tablescapes to perfection
Brittany Romano wrote for Homes & Gardens as a U.S. Shopping Editor. A graduate of New England College, Brittany started her career as a freelance fashion market assistant at Marie Claire. She later joined AMI, where she designed a highly profitable commerce vertical. Noted for her award-winning content, she's covered everything from celebrity beauty hacks to the most lavish home decor.