Love Miley Cyrus' bathroom wallpaper? We've found the exact match
Here's the exact print Miley Cyrus has in her bathroom and four other stylish suggestions.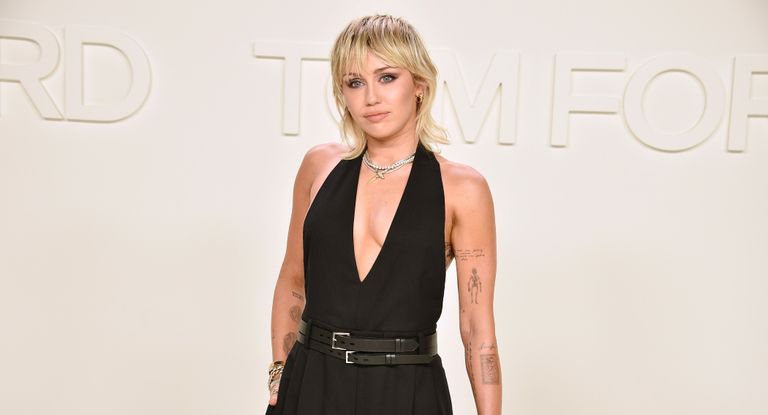 (Image credit: Photo by David Crotty/Patrick McMullan via Getty Images)
Miley Cyrus' exquisitely embellished Los Angeles home has drawn attention recently. Since unveiling her impressive six-bedroom, seven-bathroom, 6,800-square-foot, Southern Californian abode last month, it has been the topic of much conversation.
Designed by her mother, Tish Cyrus, the space is thoughtful, colorful and bursting with personality, featuring everything from the best outdoor furniture to our favorite – the bathroom – which fully embraces Tish's signature style.
Take the focal point: the Tiger-faced Gucci wallpaper. Just like the 28-year-old singer, this wallpaper is a force to be reckoned with, and when paired with marble countertops and 1970s-inspired sconces, it makes a long-lasting impression.
If you were left swooning over this stylish statement, you're in luck – not only have we spotted the exact wallpaper Miley Cyrus has in her bathroom, we have also rounded up four other statement-making suggestions.
1. Furnish walls with Miley Cyrus' Gucci bathroom wallpaper
2. Choose a subtler approach with this pared-down version
3. Invest in this colorful choice
4. Feature this sleek safari-inspired selection
Leopards Wallpaper (opens in new tab) for $198, at Anthropologie
Another excellent recommendation is this safari-inspired wallpaper (opens in new tab) that showcases leopards taking a single-file stroll and available in charming choices. Plus, the only thing better than that is it's also an Anthropologie bestseller. The ultimate win-win!
5. Invest in this gorgeous geometric wallpaper
Brittany Romano wrote for Homes & Gardens as a U.S. Shopping Editor. A graduate of New England College, Brittany started her career as a freelance fashion market assistant at Marie Claire. She later joined AMI, where she designed a highly profitable commerce vertical. Noted for her award-winning content, she's covered everything from celebrity beauty hacks to the most lavish home decor.