These are the sofa trends to avoid in 2023 – designers are moving on from these dated looks
Are you looking for a new sofa? Explore the sofa trends to avoid in 2023 to ensure you choose a fresh, stylish design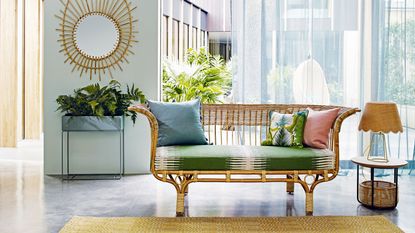 (Image credit: ONE REPRESENTS LTD (JAKE CURTIS))
Choosing a sofa is one of the biggest design decisions you'll face when styling your home, so we are on hand to provide you with the top sofa trends to avoid in 2023.
A sofa is an important investment piece, and there are many valuable things to consider before making a purchase: comfort, durability, material, size, color...the list goes on! And if you're an avid follower of the latest trends, then being in the know of the very best styles and sofa trends favored by designers is also key – as well as the designs that are no longer the height of fashion.
Of course, trends come and go, and, ultimately, your sofa should be reflective of your style and integrate perfectly with the decor and size of your space, however, as we enter the new year, there are certain looks that designers and interior experts are saying should be left behind in 2022.
Sofa trends to avoid in 2023
Whether you're in the market for a new sofa or are simply intrigued by the styles that are now falling flat, explore the top sofa trends to avoid in 2023 below.
1. Velvet sofas
Statement sofas are definitely one to watch out for in 2023, and velvet was once an extremely popular choice for living room sofa ideas, adding a striking, plush statement to any space.
However, it seems that throughout 2022, this material has slightly dropped off in popularity, with individuals embracing more practical, high-performing and sustainable fabrics such as cotton and linen.
Of course, some will argue that a velvet sofa is utterly timeless, and can establish an elegant and luxurious atmosphere of sophistication in an interior space.
Joanna Ross, general manager of design at Sheridan, shares with us how to think about velvet differently for 2023.
'This coming year, we are celebrating the beauty of contrast. In the home, this means being comfortable experimenting with coordinating elements in unexpected ways. Think over-scale modern florals with yarn-dyed checks; suiting-inspired fabrics with elegant embroidery; velvets that playoff semi-matte cotton weaves. Patterns may seem at odds but they might be unified through color, while fabric combinations can be thought of in an almost apparel kind of way. Familiarity is comforting but when styled to play with contrasting scale and finish, you can create a fresh new take.'
2. Rattan sofas
Rattan is undeniably beautiful, and for many, is an utterly timeless and enduring trend. A sustainable material that can be beautifully woven to create a tactile, textured and Bohemian look, rich with an organic and natural appeal, the material is used across living room furniture design, from sofas to tables, cabinets and decorative accessories.
However, rattan has become an increasingly popular interior trend over the last few years, with some designers arguing it has lost its magic, and that is now one of the sofa trends to avoid.
Lucy Ward, brand director of Vinterior says that 'in the last three months, Google searches were down 65% for rattan sofas. This model became immensely popular in recent years, fitting into the neutral, clean styling of chic city apartments. But due to its wide-spread popularity, it has become less of a statement and more of an obvious choice.'
3. Matching sets
More and more of us are becoming progressively adventurous and playful when it comes to decorating our homes, rejecting traditional practices and ideas of what is 'expected' of our spaces. Especially post-pandemic, many of us have completely re-evaluated how we view and use our homes, and are taking bigger risks to create interiors that feel truly authentic and personal.
As a result of this, maximalist decor ideas are back in a big way, with fewer rules and more play, so in terms of sofa trends to avoid, matching sets are a definite no.
Even if maximalism isn't your style, Lucy Searle, Homes & Gardens' global editor in chief states 'we are seeing many designers use a real eclectic mix of furniture and seating when styling a space, each with its own story to tell.'
From uniting second-hand pieces with brand-new designs to using a mix of different styles, 2023 is definitely the year to mix things up and worry less about coordination and matching sets.
4. Sleek, straight lines
The curvy sofa is 2023's big story to watch out for, with a rise in soft and sculptural silhouettes with plenty of cocooning curves.
Interior designer Natalia Miyar says, 'sofa curves have a sense of inclusiveness - they feel like an extension of space with one sweeping curvy statement. They can look really grand yet at once feel super comfortable which makes them great in both a formal and social sitting room space. I love the idea of making a room fun and I think that is why a curved and non-severe design just works so well. Boxy sofas can be stern looking and sometimes corporate. It works better to experiment with shapes to create varying atmospheres in a room.'
Mid-century modern decor is often defined by clean, straight lines and sleek structures, and although these designs embody a beautiful, elegant simplicity, compared to the comfort of a curved sofa, they are not as practical, inviting, or intimate.
Declan Ee, Castlery co-founder, supports this and says, 'as we have been focused on reconnecting with loved ones and spending quality time, this has been reflected in the way we have designed our newest seating. Elias and Marlow are angled and round to facilitate a conversation around the living room, as we reimagine how we interact within our home.'
5. Style over substance
Even though 2023 will see a rise in more bold, impactful and colorful sofa trends, (see our piece on the key sofa colors to avoid), we are moving away from 'stylish' designs that feel impractical and occasional, and instead, are choosing sofas that prioritize comfort and properly work with the layout and functionality of our spaces.
We should never have to choose between style and substance, a sofa should look good and be incredibly comfortable, long-lasting and practical, too.
'Gone are the days of exaggerated, high-drama designs that are merely for show, a sofa is one of the central seat spaces in the home, and, even though it sounds obvious, should always provide comfortable seating for you and your guests,' says Jennifer Ebert, digital editor at Homes & Gardens.
6. Fast furniture
Sustainability is more important than ever in the world of design, and of course, beyond.
Consumers are becoming increasingly aware of their purchases, from food to fashion and interiors, and are choosing to make more sustainable choices that are less harmful to the environment, with fast furniture one of the main sofa trends to avoid.
Narchie founder Harriet Pringle, says, 'in 2023 we will see a rise in the use of sustainable materials in homeware. We're seeing a real shift in consumer behavior when buying for the home, people are now wanting to know where their items are made, where they have come from and what materials they have been made from. This will lead to an increase of locally crafted and handmade small batch items, as well as sustainable materials including aluminum and responsibly sourced wood.'
From sofas made from recycled materials to shopping for second-hand pieces, there are many options to consider before buying into fast furniture.
What are the sofa trends for 2023?
Some of the key sofa trends set to be popular throughout 2023 include:
Curvaceous, cocooning styles
Sustainable, pre-loved designs
Maximalist - bold colors, layered materials and patterns
Comfort is key - smart sofas that offer the latest in both style and support
A natural focus, relaxing, grounding color palettes
Modular, flexible designs
Sign up to the Homes & Gardens newsletter
Decor Ideas. Project Inspiration. Expert Advice. Delivered to your inbox.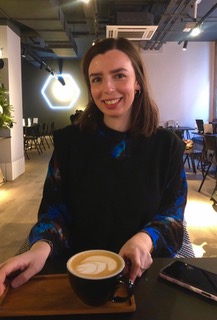 Zara joined Homes & Gardens in February 2022 as a Content Editor. After studying English Literature at University, she worked as an Ecommerce Website Editor, Content Writer and Buying Intern at multiple independent businesses within the luxury retail and lifestyle sectors. Her role at Homes & Gardens unites her love, experience and passion for the world of design and desire to create inspiring written content. She enjoys nothing more than discovering new trends, brands and products, whether that be in fashion, interior design or lifestyle.