KitchenAid Classic Stand Mixer review: perfect for family bakes
The KitchenAid Classic Stand Mixer lacks some of the features you'll find in the Artisan, but for the price it's a brillant buy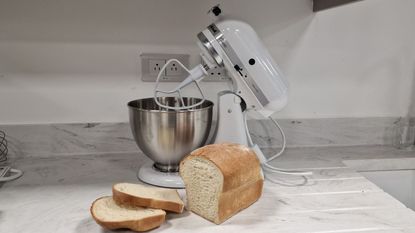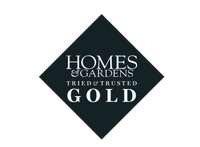 (Image credit: Millie Fender/Future )
The KitchenAid Classic Stand Mixer lacks some of the convenience of the Artisan, but it performs just as well. The smaller mixing bowl works perfectly for single loaves of bread or one sandwich cake, so whether it's a birthday or a bake sale, this mixer is ideal for making light work of your family bakes.
Reasons to buy
+

Good size for most bakers

+

Cheaper than many KitchenAids

+

Dishwasher-safe attachments

+

Excellent whisking

+

Makes great cake

+

No time restraints for kneading
Reasons to avoid
-

Mixing speed limited on bread dough

-

No handle on the mixing bowl

-

Won't work with large bakes

-

Fewer color options
You can trust Homes & Gardens. Our expert reviewers spend hours testing and comparing the latest products, helping you choose the best for you. Find out more about how we test.
Growing up, I used my mom's Empire Red KitchenAid a lot more than she did. Needless to say, my love-affair with the KitchenAid mixer has been lifelong, but when it came to choosing one for myself, I opted for the KitchenAid Classic stand mixer over my mom's iconic Artisan. Why? For a start, it's that little bit more affordable as a first stand mixer. It's also that little bit smaller, meaning it's perfectly proportioned to make the kind of cakes that won't go to waste in my two-person apartment.
When reviewing the KitchenAid Classic stand mixer, I always had that comparison in the back of my mind. The Artisan sits right at the top of our best stand mixer buying guide, and when I wrote my KitchenAid Artisan review, it scored a perfect five stars. Although the Classic lacks a few of those convenient features, I'd choose it time and time again to save that extra $100 without sacrificing the quality mixing, or iconic looks, from my kitchen counter.
KitchenAid Classic Stand Mixer: Specs
Colors: black, white
Type: tilt-head mixer
Capacity: 4.5 quarts
Weight: 22 pounds
Speed settings: 5
Material: stainless steel
Dimensions: W8.7 x D14.1 x H13.9 inches
Motor: 275 watts
Attachments: dough hook, whisk, flat beater
Millie Fender is Head of Reviews at Homes&Gardens. Formerly our editor for all things cookware, she loves nothing more than reviewing a kitchen appliance in her own home.
Millie has tried the majority of the stand mixers in our shopping roundup, so she's well-placed to compare the KitchenAid Classic Stand Mixer to the other leading mixers. She reviewed it in our test kitchen before bringing it home for further testing, so she can keep this article updated with her findings.
Unboxing
The KitchenAid Classic is small, but it's still pretty weighty at 22 pounds. It came well-protected in a large cardboard box, sandwiched between two pieces of polystyrene.
I would always prefer recyclable packaging, but given that this weighty appliance could be easily dented in transit, I was minded to forgive the lack of sustainable credentials. Plus, it has got that 'Made in USA' sign on the side, which is an indicator of the long-lasting quality you can hope to expect with your purchase.
Included with the mixer is a hefty instruction manual which can also be found online, as well as a wire whisk, a flat beater, and a dough hook.
There's no splash guard, which is definitely something I would look into buying additionally, because the 4.5-quart bowl is on the small side and likely to create a bit of mess if you're cooking in large volumes.
Making cake
Every baker has their go-to recipes, and mine is a classic vanilla sandwich cake. It's simple but classic, and I use it to test every mixer to ensure a fair comparison. My recipe is simple and rarely fails me, so I know if something goes wrong, it's usually the mixer that's to blame.
The all-in-one recipe simply requires all the ingredients to be added to the bowl and beaten on a medium speed for a few minutes. Online sources might tell you that the KitchenAid Classic has ten speeds, but in reality it has five, which go up in notches of two. So if you put your mixer onto speed 4, it's only the second notch up on the dial.
Common mishaps with mixers will leave sections of flour or butter left un-integrated at the bottom of the mixing bowl, meaning you'll need to go around the edges with a spatula to ensure the mix is fully integrated.
I was really pleased to see that this didn't happen with the KitchenAid Classic. At least, not visibly. When I scraped the mix into two tins, I did notice a few lumps of butter that hadn't been fully mixed in, but considering that I didn't need to go in with my wooden spoon, I was really impressed with how well the batter came together.
Distributing the batter into cake tins was made trickier by the lack of handle on the bowl. This meant I had to tilt it using one hand while scraping with the other. However, the finished cake was really delicious. So good, in fact, that I had none left to take home at the end of our testing day. The texture was incredibly light and the bake was even and well-risen. Overall, this is a mixer that's perfect for making low-effort loaf or sandwich cakes.
Making whipped cream
A good test for any mixer is how fast it can turn heavy cream into a sturdy whipped cream filling. Which is lucky, because that's exactly what I like to put in my cakes. Sure, you might be partial to a buttercream, but this filling is the perfect pairing with jam and makes the finished slice taste surprisingly light.
On some of the more mighty mixers out there, I've been able to make whipped cream in under a minute. With the KitchenAid Classic, you will be restricted to a 275-watt motor, making it one of the least powerful mixers on the market.
On paper, the wattage of a machine may look limited, but the quality of the build is the feature that makes all the difference when it comes to mixing. A well-made, sturdy machine can exert plenty of power with a small tilt-head motor, whereas a flimsier machine will rock and shake on the counter, meaning it's not only less effective but also an irritant when you're cooking.
My cream was completed after 1 minute and 50 seconds. I used a 6-speed setting to reach the consistency I needed, noting that I'd be concerned about splashing cream if I had the speed any higher. This is when I noted the lack of splash guard, which is no doubt one of the features my mom appreciated in her Artisan when I was baking as a child.
Kneading bread dough
Kneading bread dough is the toughest task for most stand mixers. Because it requires repeatedly knocking a pretty solid ball of dough around the edge of the bowl, the task can often be too much for a small mixer.
Because of this, KitchenAid advises to not knead on higher than speed 2 on the KitchenAid Classic, meaning you may have to knead for longer to reach the same elasticity.
Initially, the bread dough worked itself around the hook which meant it wasn't being kneaded so much as twisted. Fortunately, there is a large stopper at the top of the hook that prevents the dough from working its way up too far.
After five minutes, I pulled the dough off the hook and noted that it had worked up a lot of elasticity despite the stand mixer's slow kneading. After another five minutes of kneading, I left it to rise in the bowl before transferring into a tin and baking.
The finished bread had an excellent rise and good distribution of air pockets throughout the loaf. Although the KitchenAid Classic would not be suited to make more than one loaf at a time, I would happily make a classic sandwich loaf or some cinnamon rolls in this machine again.
My main caveat is that you really do need to follow the advice on the speed of the mixer. I ramped it up on the second knead just to see if it made a difference, and the mixer visibly started to wobble thanks to the extra strain placed on the tilt-head.
How to clean the KitchenAid Classic
Cleaning is easy enough. The flat beater, dough hook and bowl can go in the dishwasher, but you'll need to clean the whisk by hand. I've learned the hard way that you should follow that guidance, having put my mom's through the wash.
To keep the exterior of the stand mixer looking shiny, wipe it down with cleaning spray between uses. Just be sure to rinse out the bowl if it comes into contact with your cleaning solution.
How does it compare?
The main point of comparison to the KitchenAid Classic is the KitchenAid Artisan. The Artisan is the next level up of KitchenAid's tilt-head mixers, and it comes in a much wider range of colors. It also has a slightly larger bowl of 5-quarts and the bowl comes with a handle as standard.
You can also mix and match an Artisan mixer with other bowls, including an ice cream maker and a glass bowl, although most attachments that can go on the front of the Artisan will also work on the Classic. This includes the pasta rollers, ice shaver, and vegetable slicer and shredder.
Having used both mixers extensively, I'd opt for the KitchenAid Artisan if I had the extra $100 to spare and I wanted a more interesting color than the White or Black colorways available with the Classic. It might sound silly, but the aesthetic value of a KitchenAid is priced in, and it should be a machine that brings you joy to look at as well as use.
That said, as someone whose kitchen is mostly white (white Le Creuset, white Beast Blender, white air fryer, etc) I think the Classic looks the part in my kitchen and doesn't noticeably suffer from the smaller bowl size or motor. The main setback is the lack of the handle on the bowl, which is a small price to pay for the difference in cost.
Should you buy the KitchenAid Classic Stand Mixer?
The KitchenAid Classic just misses out on a five-star rating thanks to its handle-free bowl and lack of splash guard. These features will make daily use a little trickier, which is likely a justification to splash out that bit extra on a KitchenAid Artisan.
You may be put off by the small motor in this mixer, but it's more than suitable for the bowl capacity you're working with. Sure, the KitchenAid Classic isn't going to keep any bakery businesses running, but that's what the KitchenAid Pro Line Stand Mixer is for. If you want a classic KitchenAid mixer to keep your family kitchen brimming with fresh bakes, you really should look no further.
Sign up to the Homes & Gardens newsletter
Decor Ideas. Project Inspiration. Expert Advice. Delivered to your inbox.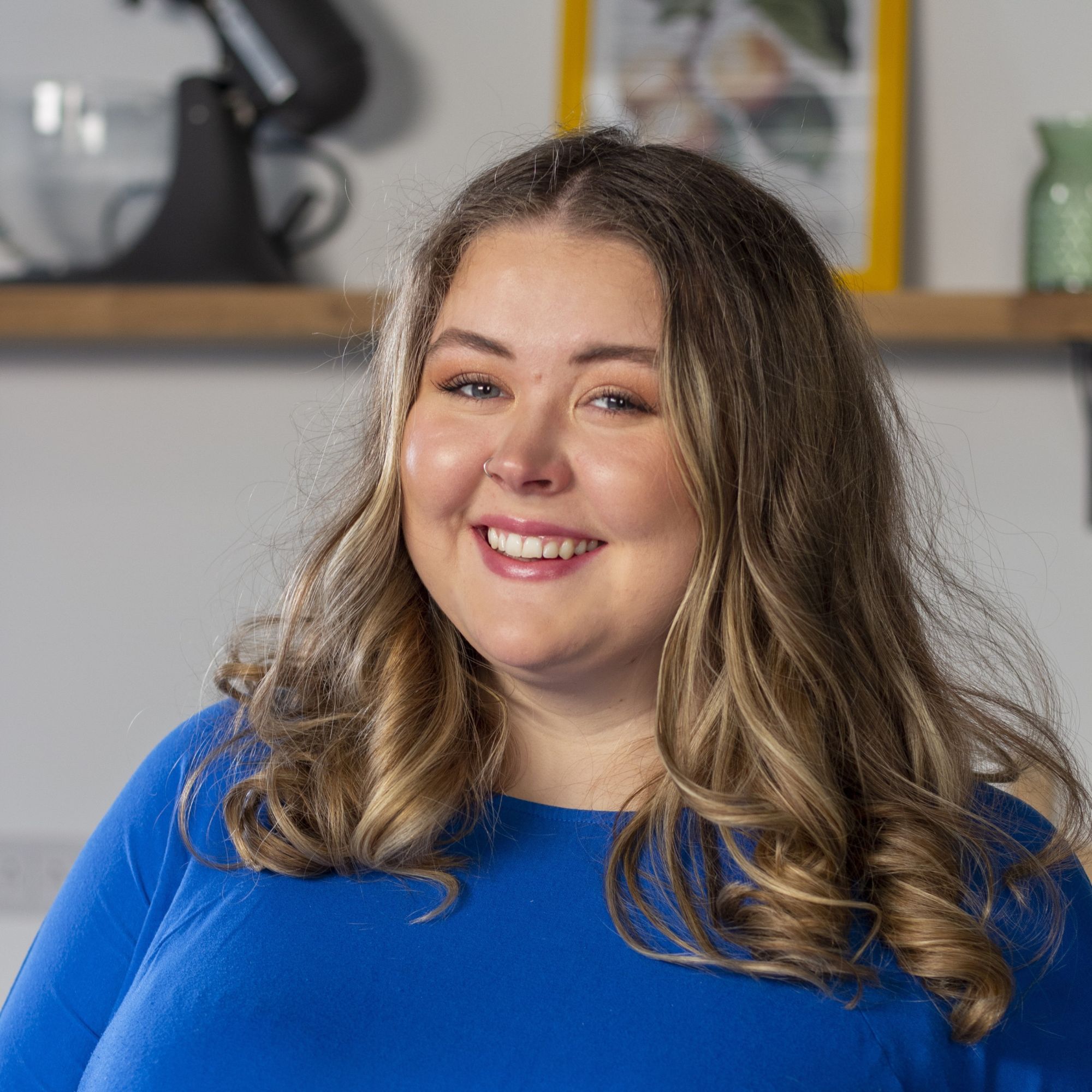 Millie Fender is Head of Reviews on the Homes and Gardens Ecommerce team. She specializes in cooking appliances, such as the best kettles, and also reviews outdoor grills and pizza ovens. Millie loves to bake, so she will take any excuse to review stand mixers and other baking essentials. When she's not putting products through their paces in our dedicated testing kitchen, Millie's reviews are conducted at home, meaning she uses these products in her own day-to-day life.