Napoleon Pro 22K Cart Charcoal Grill: a classic charcoal BBQ
With a generous cooking capacity and quality build, the Napoleon Pro 22K Cart Charcoal Grill is a guaranteed family favorite.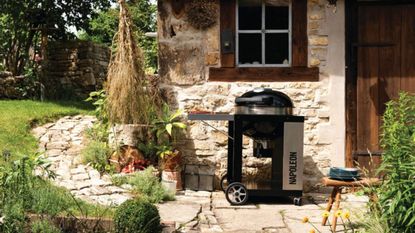 (Image credit: Napoleon)
If you're looking for a generously-sized charcoal grill that's designed with family cooking in mind, we think the Napoleon Pro 22K is a top option. However, we question whether it needs the bulky cart.
Reasons to buy
+

Assembly was quick and almost-painless

+

Quality cast-iron grates

+

Optional side shelf

+

Relatively portable

+

Great cooking space

+

Creates a classic smokey flavor
Reasons to avoid
-

Cart is bulky and costs extra

-

The frame was a little wobbly

-

Topping up fuel was tricky
You can trust Homes & Gardens. Our expert reviewers spend hours testing and comparing the latest products, helping you choose the best for you. Find out more about how we test.
Sign up to the Homes & Gardens newsletter
Decor Ideas. Project Inspiration. Expert Advice. Delivered to your inbox.
Thank you for signing up to Homes & Gardens. You will receive a verification email shortly.
There was a problem. Please refresh the page and try again.
We don't play favorites, but BBQ fanatics will typically attest that charcoal models are the best grills you can buy. This classic cooking style lacks the convenience of one-touch ignition and can create a lot more smoke to contend with, but in return for your troubles, you'll achieve that classic flame-grilled flavor that can't be faked.
This year we tested some of the best gas grills in our annual grill testing day, but we didn't want to neglect the top charcoal models on the market, which is why we took the Napoleon Pro 22K Cart Charcoal Grill for a spin in this review. It's a large charcoal grill, costing just shy of $600 at full price. You pay a premium for the cart, which comes with an extendable side shelf that's helpful for prepping or resting food when you're cooking alfresco. The 22k Kettle alternative costs around $400, but from what we can tell it's got the same high-quality cooking zone, without the added storage space. So while we tested the cart model, we think the freestanding alternative would be a good option for those looking for a kettle grill under $500.
On testing, the Napoleon Pro 22K Cart Charcoal Grill instantly impressed us. The porcelainized cast iron cooking grids are hefty and well-made, and the airflow was fully customizable for complete control while cooking. It's a lot to pay for a charcoal grill, so find out if it's right for you with our full review.
Napoleon Pro 22K on test
Napoleon Pro 22K Specifications
Swipe to scroll horizontally
| | |
| --- | --- |
| Model: | Napoleon Pro22K Cart2 Charcoal Grill |
| Size: | 27.5"D x 38.5"W x 22.5"H |
| Fuel type: | Charcoal |
| Features | Side shelf, two locking wheels, hinged lid with three levels, direct and indirect cooking |
| Grill size | 365 square inches |
Unboxing the Napoleon Pro 22K
Assembly definitely requires two people, and it took us just under an hour. This was pretty good, especially when you consider that it's the stand that takes the longest. If you buy the stand-free version of the 22K it would be pretty much ready to go when you remove it from the box.
You'll need tools to build this grill - at least a screwdriver, a spanner, and a mallet. It's handy to have two of each so both people can help to assemble it. Building the side stand requires fitting a metal hinge that feels a little flimsy, but it means you can easily lift and lower this side arm to make the grill easy to store and create some extra food-prepping space when cooking.
Our main issue came when we were instructed to remove the lid from the pre-assembled grill before slotting the base into the stand. We attempted this for some time, but the screw connecting the lid and base of the kettle had been secured with very strong glue, which gave us the impression that it wasn't built to be taken apart.
To avoid weakening the grill any more, we skipped this step. It did make things marginally harder when slotting the screws into the right grooves in the cart, but we thought that Napoleon shouldn't make the lid so secure if it's meant to be taken apart again on assembly.
With this grill you get some charcoal baskets to go either side of the grate, which can be used for indirect cooking. Alternatively, you can use the hinge on the metal grates and add fuel directly to the charcoal base. Just remember to add some form of lighter as you do this, to make the grill easier to get going.
Cooking on the Napoleon Pro 22K
Cooking hot dogs and burgers
It took us close to an hour to get the grill to the temperature we wanted. Ignition was tricky compared to a gas grill where you can just turn the dial and leave it to pre-heat. The good thing about charcoal though is that it will keep burning for a long time, and provide a lot of heat throughout the day for continuous cooking.
The grill plates gave our hot dogs some good charred lines, and we also had more than enough room to cook up to 18 - maybe more - sausages for a crowd.
Our burgers were noticeably smokey, although we did note that the grill burned hottest at the center, meaning they didn't all finish cooking at quite the same time.
After testing so many gas grills, we were able to tell a clear difference in the taste with the Napoleon Pro 22K. Getting it going is a labor of love, yes, but once it's going you'll be able to achieve some amazingly smokey flavor in your food. You can also use both the top and bottom air vents to adjust the circulation of air (therefore the heat) in your grill. We would advise to add a good deal of fuel to the kettle if you plan on cooking multiple courses, because we found that we had to lift up the hinged grate to top up our fuel after this test.
One final note we made when doing this was that the charcoal grate has quite wide gaps, and the smaller pieces of charcoal at the bottom of our bag fell through these, which felt like a waste of fuel. We prefer lumpwood charcoal, but got the sense that this grill was designed more for briquettes.
Cooking chicken skewers
Some marinated chicken skewers slotted neatly into place with the Napoleon Pro 22K. We were relieved given the length of the skewers, which we'd had to leave hanging out of the grill in other models we tested. The 22-inch diameter will accommodate pretty much anything you want to cook in this grill, and we also enjoyed that you can slot your cooking grid at two levels depending on how close you want your food to get to your hot coals. For this test we went a bit lower, hoping to get some nice charring on our chicken and cook our vegetables faster.
There was some sticking when moving our skewers around in the grill, so we occasionally had to scrape underneath our chicken to loosen it before we turned it.
Our vegetables cooked well, and got some good charring. We also noted that the temperature in the grill was more even after we'd given it some time to rest, which meant that our skewers were cooked quite evenly and finished at around the same time.
Cooking steaks
The true test of any grill is how well it can flame-sear a steak. Because this is an expensive cut of meat, it's the sort of thing you don't want to get wrong, so we decided to demo this on the Napoleon Pro 22K to see if it can perform well when searing.
We were concerned that the meat would stick as our chicken skewers did, so it was a relief when our four steaks came away with no difficulties after two minutes. They had a good crust with some obvious sear lines on each steak, although at this point the side of the grill that was more sheltered from the wind was running a little hotter, and this steak definitely got more charring than the others.
For some surf'n'turf, we also put our Solidteknics wok directly onto the grill to cook some garlic prawns. We were concerned that these would fall through the grates on the grill, but it was good to know that we were able to lower the lid while a wok was in place on the grill, which means we would be able to use this grill to cook far more than just meats and skewers.
Cleaning the Napoleon Pro 22K
As I mentioned, there was some sticking to the grates. The Napoleon Pro 22K took a while to cool down, but once it did we were able to remove ash through the bottom removable ash collector. The grates have a solid handle on each side, meaning it was easy to lift them out and take them apart for scrubbing.
The brand suggests using a wire brush on the grids to remove debris, so we used the OXO Good Grips Hot Clean Grill Brush, which is bristle-free for added safety.
As for the cooking grates, these are best when seasoned to prevent them from rusting. We gave them a wipe-down to remove any obvious debris and dried them thoroughly. The process was easy, but obviously a bit more intensive than a gas grill, which won't give you any ashes to contend with.
Should you buy the Napoleon Pro 22K?
If it's a generously-sized charcoal grill you're looking for, we can attest that the Napoleon Pro 22K reaches those searingly-high heats, and can retain them for hours and hours. It's an impressive grill both in size and in quality, with noticeably durable porcelainized cast iron cooking grids that we're confident will stand the test of time.
Our main caveat is that we're not sure if it's paying an extra $200 for the cart when you can get the same excellent powder-coated enamelled steel body when you opt for the PRO22KLEG2. However, if you like the look of the cart model and think you'd get use out of the side shelf, this grill gets our vote for the smokey taste-factor, and ease-of-use.
If you think you'd prefer the convenience of a gas grill, the Weber Spirit II E-310 was the top performer in our gas grill testing day, and comes in at a similar price to the Napoleon Pro 22K.
Sign up to the Homes & Gardens newsletter
Decor Ideas. Project Inspiration. Expert Advice. Delivered to your inbox.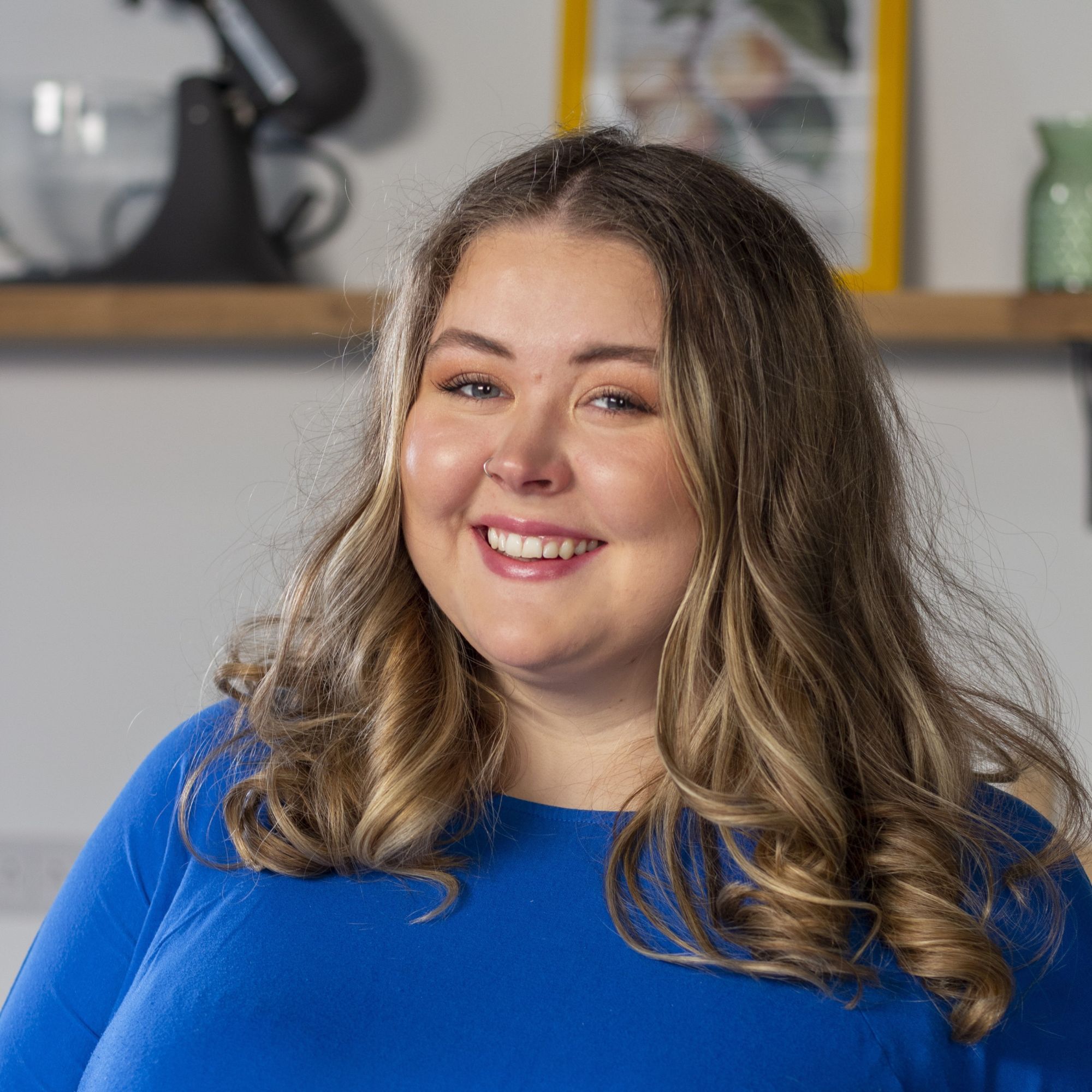 Millie Fender is Head of Reviews on the Homes and Gardens Ecommerce team. She specializes in cooking appliances, such as the best kettles, and also reviews outdoor grills and pizza ovens. Millie loves to bake, so she will take any excuse to review stand mixers and other baking essentials. When she's not putting products through their paces in our dedicated testing kitchen, Millie's reviews are conducted at home, meaning she uses these products in her own day-to-day life.