Best grills 2023: tested smoker, charcoal, and gas grills
Find the the best grill with our expert tests of gas, charcoal, and smoker grills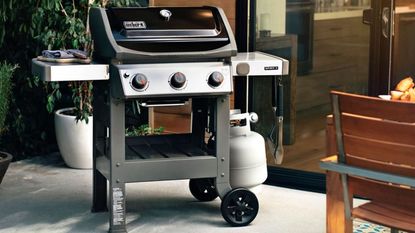 (Image credit: Weber)
Quick Menu
No family gathering is complete without a good grill sizzling away in the background. But while they're a home entertaining essential, it can be hard to find the best grills. There's lot of unhelpful marketing jargon, so if you don't know your smokers from your side burners it's easy to get lost. Grills can cost a lot, too, so if you aren't sure what you're looking for it can be daunting to take the plunge.
That's why we've tried and tested the best grills on the market. After tracking down the top grills from market leaders like Weber, Traeger, and Kamado Joe, we spent days ranking the very best. Our expert consumer journalists - with backgrounds covering kitchen appliances, gardens, and design - weighed in to find the very best.
We've covered charcoal grills for that unmistakable smoky flavour, smokers for succulent slow-cooked joints of meat, and gas grills for speed and ease of use. The best grills will let you cook almost anything, look great in your garden, and be simple to operate. They should also be affordable, easy to store and quick to assemble.
Our favorite, and the best example of all of these qualities, is the Weber Spirit II E-310. We assessed all of this and more in our examination of the best grills on the market, so that you can get to grilling.
Best grill deals
To get the fairest prices on the best grills, I recommend reading the whole article. But if you're tight on time and money, you should take advantage of these deep discounts on the best grills.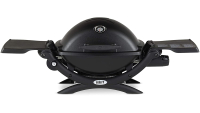 Weber Q1200 Portable Gas Grill | Was $286.80, now $259.00 at Amazon
This lightweight portable grill is great for taking on the go, and is perfect for cooking on camping trips. The 189-square-inch grill area is more than enough to make burgers for the whole family.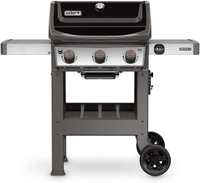 Weber Spirit II E-310 3-Burner Liquid Propane Grill | was $639.99, now $569.00 at Amazon
You can save $60 on the Weber Spirit II E-310 3-Burner Liquid Propane Grill when you shop at Amazon. It's the ideal middle-ground for those who want a powerful gas grill, but who don't want to spend upwards of $1,000. With three burners and extendable arms, it's perfectly family-sized.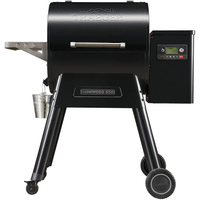 Traeger Grills Ironwood 650 |was $1,299.99, now $1,099.95 at Amazon
Featured below and currently in testing, the Traeger Grills Ironwood 650 is our favorite smoker grill. It has a smart self-feeding hopper and can even be paired with your phone for remote operation. It was listed for less last Amazon Prime Day, but this is still a good deal on a great grill.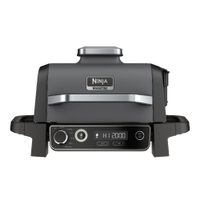 Ninja Woodfire |was $369.99 now $279.98 at Amazon
The Ninja Woodfire runs on 1760 Watts of electric power. That means no charcoal, no propane, and no flareups. It's beginner-friendly and apartment-safe. There's space to grill six steaks or 30 hot dogs. You could even smoke a whole brisket in this thing. If you're missing that smoky flavor you usually get from a bigger grill, all you need to do is add half a cup of Ninja Woodfire pellets.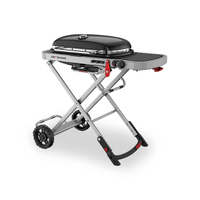 Weber Traveler RoadTrip Propane Gas Grill | was $319, now $255.56 at Amazon
This is a portable choice that's been tried and loved on our sister site. It folds flat for easy storage, or even for taking on the go when traveling. Despite that, it still offers 320 square inches of cook space.
The Quick List
Best overall
Best overall
This is the best gas grill on the market. It's easy to use and made the best food in our rounds of testing, perfect for the average outdoor cook.
Best premium
2. Weber Genesis II E-335
Best premium
This is a professional grill, loaded with bonus features. It makes delicious food and pairs with smartphones to help you grill, too.
Best electric
Best electric
This handy electric grill is better at smoking than some grills more than three times the size and cost. It's great for small families.