How we test grills: a behind the scenes look at H&G's grill tests
Here's every step of how we test grills, from market research, unboxing, grilling and cleaning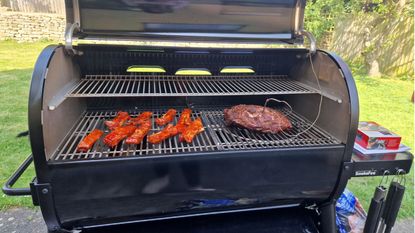 (Image credit: Future / Millie Fender)
Grills are a backyard essential. No matter if you're a veteran pitmaster or a total novice, almost anyone with a back yard will want a good grill for catering to their family and friends.
However, there's lots of different models, types, and marketing jargon, and plenty of articles that claim to offer insight into the best grills which are really glorified advertising.
Instead, we test every grill we feature. This is a breakdown of every step how we test grills so you know exactly how we come to our conclusions. From building to cooking to cleaning, this is how we assess the best smokers, charcoal, and gas grills, and our rundown of the very best grills you can buy.
How we test grills
How we choose what to test
We decide which grills to test based on extensive market research. We pick grills that have the biggest mass appeal and that readers are likely to see on sale from the biggest retailers, so that they can make an informed decision.
We aim to test as many grills as possible from big brands, as well as keeping an eye out for promising grills from small brands that could overturn our rankings of the best. We're always looking for innovative new products that might bring a new angle to the market so that we can see if their claims really stack up.
This means that we tend to test gas grills with three to four burners, and largely stick to grills under $1000, as more than that is simply too much to spend on a grill for most readers, though we cover these for those who are interested.
Assembly
Image 1 of 4
Assembly is an underrated part of testing a grill. Complicated assembly can put you off grilling if you're a newcomer, and if you need to assemble your grill the day of a party, you'll want to know if you can start grilling in 30 minutes or two hours. It's especially important if you're single, because some grills assume that you'll have help to build them, and even more important if you have mobility issues. If you struggle with fine motor work in your fingers, for example, you don't want a grill that needs you to do fiddly wiring.
We test this by noting every step of the assembly process, finding places where it may be tricky, and timing ourselves as we build, so we know exactly how long it takes to assemble.
Ignition
You can't cook anything without reliable ignition. On gas grills, ignition should be as easy as possible. It should be simple to hook up your gas and you should never have to click the ignition more than once, and the flame should be as steady as possible. This should be the same on side burners too. On charcoal grills, which can be notoriously tricky, it should take 30-40 minutes to ignite your lump charcoal - any longer indicates inefficiency. Grills should keep the flame well ventilated but out of the wind. On smokers, it should be easy to light your wood and maintain it at a low burn. We note every step of ignition, so you can see how easy it is to use each grill.
Test 1: Burgers & Sausages
Image 1 of 4
This is the most obvious and crucial test. There are more complex reasons behind our other tests but this one is very simple. If your grill can't hack burgers and sausages then there's no point having it in the first place. These are the crux of any good cookout, so success here is vital.
We're looking for speed, fuel efficiency, and minimal sticking to the grill. We want attractive, blackened grill lines on the outside and juicy, succulent meat on the inside. The heat should be very hot but not soo strong that it dries out the meat, nor too weak that they take too long to cook. The gold standard is that the burgers and sausages cook in around 10 minutes, are well-browned - we usually cook them well-done to cover every angle - and taste delicious.
Vegetable skewers
Image 1 of 4
Vegetable skewers are a more technical test than the burger and sausage tests. Testing these not only lets us see how a grill will fare with vegetarian and vegan dishes, but also with how the grill can handle more delicate cooking.
Vegetables can be tricky to cook on a grill because they can quickly dry out and dehydrate. You should be able to achieve well-defined grill lines and charring for a smoky flavour but maintain the water content. Not only is this a test in its own right, but it also helps us when considering our burger tests, as grill lines and juciness are much clearer on items like courgette and peppers
They also reveal more fiddly aspects that you might not consider when you're looking to buy a grill, such as the width between the grill lines. I've lost count of how many slices of grilled vegetable I've lost between grills with wide gaps. The skewers also reveal other design and safety features, like any lips or edges on a hot grill where you might catch yourself as you turn a kebab skewer.
Ultimately, we're looking for well-cooked vegetables in around five minutes. Done well, they'll be beautifully charred and juicy.
Test 3: Chicken
Image 1 of 3
Another grill staple, but one that lets us assess another kind of cooking - low and slow. It's tempting to get the fire blasting and blowtorch your food to get it to the table as fast as possible, but the best grills will let you cook for longer, allowing you to make dishes like roast chicken and vegetables. We usually test on a spatchcock or whole roast chicken. These thicker cuts of chicken are instructive because it shows us whether or not the grill is good at cooking with indirect heat. Indirect heat is cooler than direct heat. On gas grills, you make it by running the outer burners at a low temperature and keeping the middle burner switched off. On charcoal grills, you achieve it by piling your lit fuel to one end of the grill and cooking at the other end. This is useless for things like steaks but great for larger cuts of meat.
This is also a great test of any non-stick claims - chicken skin covered in barbecue sauce will easily stick, so if a manufacturer claims their grill is non-stick, we can easily tell if they're misrepresenting their product.
We want succulent chicken with a crispy skin, cooked in around 40 minutes and rested once thoroughly cooked at 160°F/71°C.
Smokers
Image 1 of 2
Smokers need extra care, because these aren't just for grilling. They let you add flavorful smoke to your dishes as you cook them, so as well as the usual fare, we test out all sorts of smoked meats. We've tried shoulders of lamb, pork tenderloin, chicken kebabs and ribs to see if these grills are blowing smoke or truly add an extra dimension of flavor to your food.
Bonus features
Image 1 of 3
We also thoroughly test all the other bonus features that come with modern grills. We test infrared side burners by cooking burgers or steaks on them, and warming racks with cookout sides like corn on the cob. We see if inbuilt thermometers are responsive and clear, and the check the solidity of side tables and even storage shelves. We're also looking for simple storage features like large wheels that make it easy to move the grill into a shed, or side tables that fold down for compact storage, or inbuilt storage for a propane tank or charcoal.
Any other business?
Some grills really push the boundaries of what you can cook. Big claims need to be backed up, so we always test any claims to extra features.
For example, a big draw of the Ninja Woodfire above is that you can also use it to bake, so what else could we do? We simply had to put load of cinnamon rolls on the grill to see if this claim actually rang true (they were delicious).
Cleaning
Image 1 of 2
Cleaning a grill can be one of the most frustrating parts of the whole process. With oils and fats cooked at high temperatures, charring can bake onto the grill and accumulate underneath the burners. It can be really hard to shift this mess, so the best grills are those which are easy to clean.
We time ourselves cleaning the grill to see how long it takes. We find spots where food sticks to the grill, we hunt down nooks and crannies where grease might hide, and assess how easy it is to get rid of any food waste. With charcoal grills, we also see how easy it is to get rid of the leftover ash.
Design and style
With our history as one of the oldest interiors and gardening magazines in the world, we're also obsessed with design and style. Unlike some other publications, we place a lot of emphasis on this quality. A good grill is one thing, but if you've got a particular style in your garden, you don't want an ugly grill to derail your aesthetic. You could spend thousands on the best outdoor furniture only for it to be upstaged by a boring gray grill, which is why we're always assessing looks as well as performance, aiming to find appliances that accentuate a space rather than ones that have to be tolerated.
Value for money
All of the above features are then judged against a grill's list price and warranty. Good grills have a warranty of at least five years; the best should have ten, fifteen, or even lifetime guarantees. Grills should be between $400-$700 for the best value for money. We've found incredible grills over the years which we hesitate to recommend due to price. The best grill in the world is useless if most people can't afford to buy it, so comparing the prices of all of the grills we've tested is always helpful.
Sign up to the Homes & Gardens newsletter
Decor Ideas. Project Inspiration. Expert Advice. Delivered to your inbox.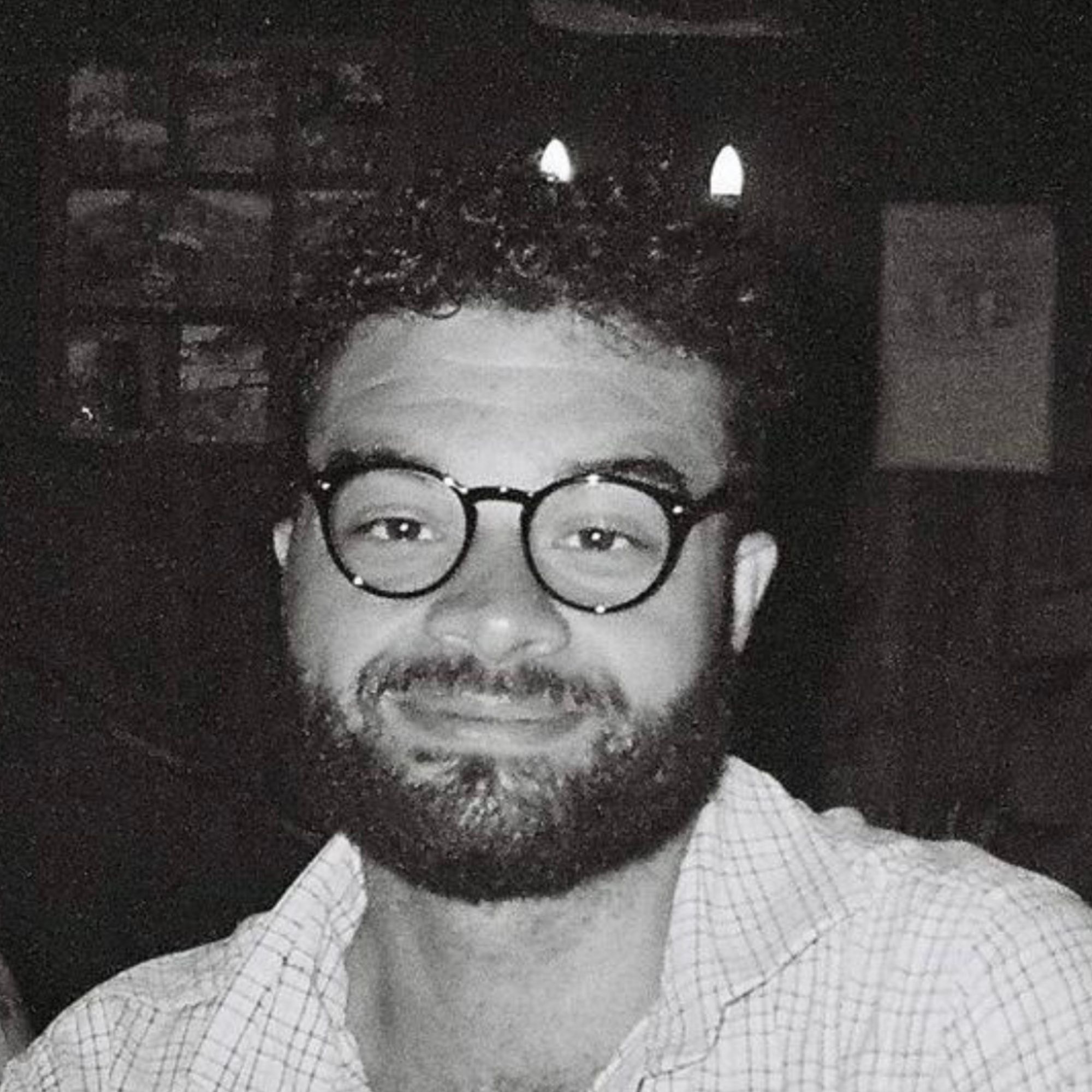 As Head of eCommerce, Alex makes sure our readers find the right information to help them make the best purchase. After graduating from Cambridge University, Alex got his start in reviewing at the iconic Good Housekeeping Institute, testing a wide range of household products and appliances. He then moved to BBC Gardeners' World Magazine, assessing gardening tools, machinery, and wildlife products. Helping people find true quality and genuine value is a real passion.