I'm a shopping writer – these are the best places to buy Halloween decor
Whether you're shopping for scream-worthy statement pieces or stylish seasonal accents, these retailers offer all the essentials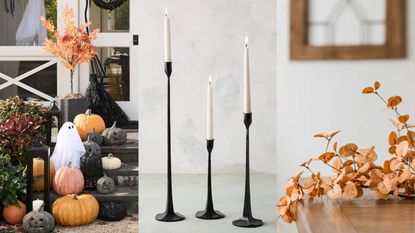 (Image credit: Pottery Barn / Magnolia )
Sign up to the Homes & Gardens newsletter
Decor Ideas. Project Inspiration. Expert Advice. Delivered to your inbox.
Thank you for signing up to Homes & Gardens. You will receive a verification email shortly.
There was a problem. Please refresh the page and try again.
It's September, and the spooky season is officially upon us. It seems that in every homeware store you enter and on every website you search, Halloween decorations are already on display.
In fact, there are so many decorations for sale at so many different stores that it can be difficult to know where to start. That's on top of the fact that lots of products are plasticky and cheap.
To save you the trouble of searching for yourself, I've spent hours scouring the top retailers to find high-quality Halloween picks.
Wreaths and garlands, dining and kitchenware, throw pillows and blankets: these stores stock it all.
Best places to buy Halloween decor
1. McGee & Co.
McGee & Co. are known for their sophisticated modern rustic styles, so it's no surprise that they're embracing elevated Halloween. No garish orange pumpkins here: these seasonal pieces come in neutral tones which will blend seamlessly with most interior designs. This Halloween collection could be displayed year-round. McGee & Co. effortlessly balance trendy designs -- such as the Hestia Bust, with hints of dark academia -- with timeless textures of marble, charcoal, and terracotta. Although some of the range is currently sold out, there's still plenty to pick from, and it's well worth checking in for restocks.
The Ghost Garland may be the bestseller, but I prefer McGee & Co.'s Bats: sleek, sophisticated, and filled with the spirit of the season.
A classical piece that's right on trend, this bust embodies McGee & Co.'s balance between old and new.
2. Anthropologie
You'd never know it, but this is Anthropologie's first-ever Halloween collection. While their Halloween Shop may not be quite so well-stocked as some of the other stores on our list, its catalogue is carefully curated. Anthropologie is offering 121 Halloween products, ranging from big, bold centrepieces to subtly seasonal accents. User-friendly filters will help you to sort by product type, price, and color, and you can even locate Anthropologie outlets near you with free pickup. If you like what you see, you can shop Anthropologie's whole Halloween collection through their page. Tight on time? We've picked the best of Anthropologie's Halloween collection from the range.
This little crow is a real conversation piece. Display alone for a touch of Gothic glamour, or add a taper candle to illuminate dark nights.
While this vintage-inspired set never goes out of style, it's particularly perfect for Halloween. The ornate edgework and luxe finish make it fit for the finest haunted house.
3. Crate & Barrel
Crate & Barrel's dedicated Halloween section sports 121 individual items. The selection is on the smaller side, but the range is huge: there are decorative dish towels, cosy throws, and seasonal kitchenware, all crafted from natural organic materials. Where many of our retailers have opted for monochrome minimalism this season, Crate & Barrel's selection proves that you can elevate Halloween but keep your orange pumpkins, too. This is not the bright neon stuff of nightmares, but a warming terracotta shade called 'Spice Orange'.
Organic Cotton Dish Towels
These cute complementary designs are kid-friendly, while still being suitably spooky.
4. CB2
If you're looking to deck out your dinner for a Halloween feast, check out CB2's Modern Halloween Decor range. Of all the brands on our list, CB2 boasts the most kitchenware in their seasonal collection. Think sculptural shapes, brushed metal finishes, and a whole lot of black and white. While these pieces are perfect for Halloween, they work year-round for black-and-white kitchen ideas. The best designs in this range are definitely dinnerware. With that said, there are still some stylish selections for your living space or study area.
Black Knotted Candle Holder
High-density cement is given depth and structure in this stylish knot. Pair with dark-toned tapers for a monochrome moment, or add a brighter candle for a pop of colour.
Given the sculptural sleekness of the rest of the range, this tie-dye linen texture really stands out. Each napkin is hand-dyed to create a design that's one of a kind.
5. Target
With over 2000 items listed under 'indoor Halloween decorations', Target's indoor halloween collection offers the widest range of any of our retailers. Luckily, there are plenty of specific search filters to help you sift. Target splits their 2000 items into six categories, including wreaths & garlands, wall decor, decorative objects, throw pillows & blankets, pumpkins, and kitchen & dining. Target is known for its affordable and accessible decor, and this year's offerings are no exception. Our three favourites, below, look good for less. If you want to see more, but don't know where to start, we've already found our favorites from Target's Halloween decor.
This battery-powered candle casts a glow that can't be snuffed out. The clever angle of these slats creates a lighting design that's both intimate and eerie.
7. Magnolia
We've been devotees of Magnolia all year and their fall collection has nailed it once again. While techinically not a Halloween collection, it offers lots of chances to create elevated Halloween decor. Joanna Gaines' store does relaxed country style, so there's no plastic skeletons or fake blood - just subtle, sophisticated Halloween design.
Garlands are underrated. They work well woven up a banister, hung off a mantel, or as part of a tablescape. This faux eucalyptus piece brings warm orange hues without garishness.
Nothing says Halloween like these spooky black tapers. But the best thing about these is that they're stylish year-round. When the trick-or-treat buckets have gone back in storage, these will still look good.
8. Pottery Barn
We're big fans of Pottery Barn, because they bring stylish, almost high-end furniture and decor at mid-range prices. It's no surprise that there's a lot to love in their Halloween collection. There are some really cute soft furnishings, as well as outdoor decor that will make for the perfect Halloween porch when the neighborhood comes trick-or-treating.
Inspired by Harry Potter, these candles are a magical finishing touch. They're held up by invisible string, so it will look like they're floating above your guests.
This pumpkin lamp is great for low-level lighting on doorsteps, porches, and verandas, making for great outdoor halloween decor.
Halloween Decor FAQs
Are Halloween decorations out yet?
Yes: all the items listed in this article are on sale now. Choose from our favourites, or shop for yourself: each store's Halloween section is linked above.
Can I mix fall and Halloween decor?
Absolutely. These elevated collections prove that Halloween isn't all about ghouls and ghosts. Nathalie Lete's mugs at Anthropologie, with their forest-themed designs, would be perfect for a whimsical woodland tea party. Plenty of our Halloween picks are perfect for fall more generally, and could even be used year-round, such as McGee & Co.'s Petrified Wood Bookends.
Sign up to the Homes & Gardens newsletter
Decor Ideas. Project Inspiration. Expert Advice. Delivered to your inbox.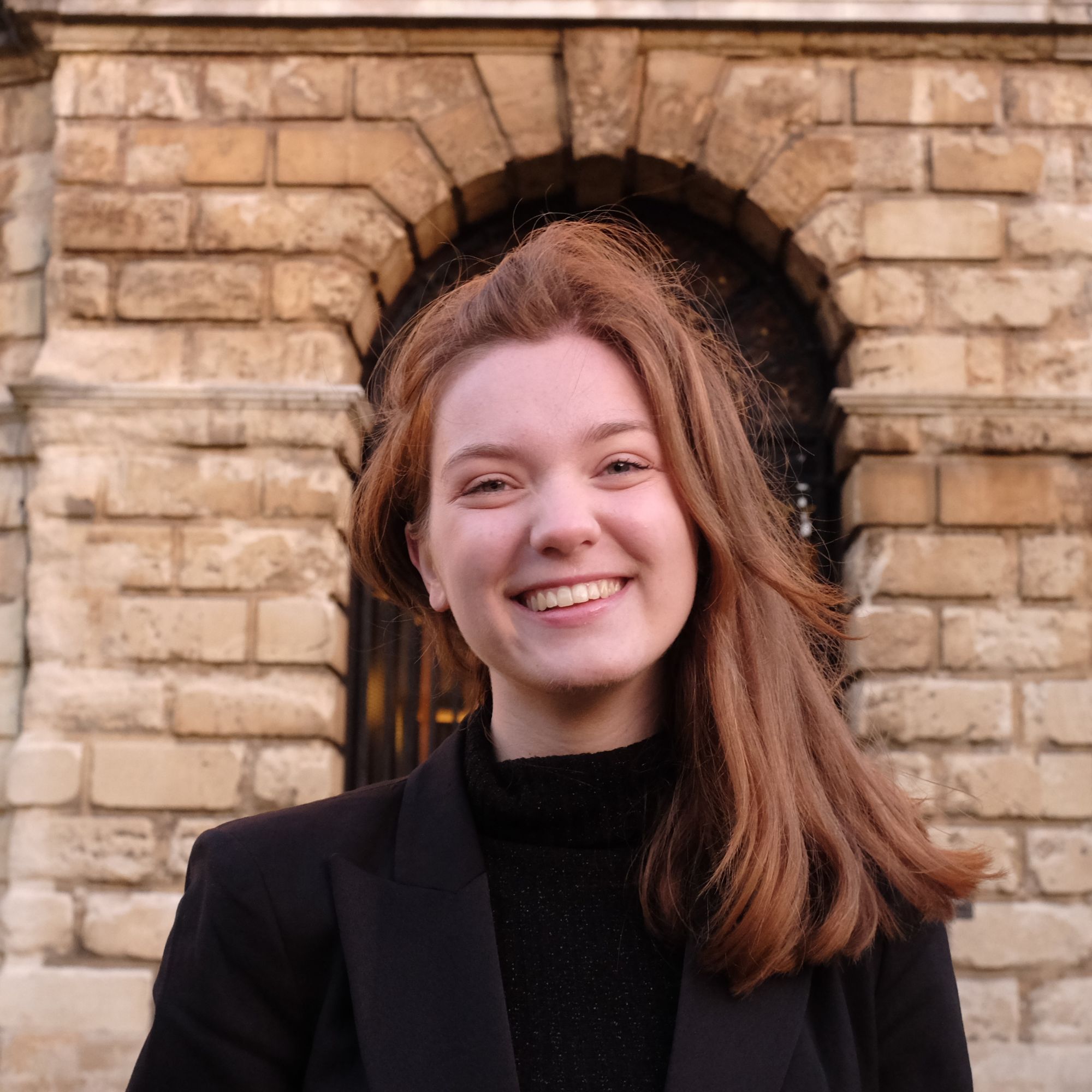 Before she joined Homes & Gardens, Emilia studied English at the University of Oxford, where she sharpened her critical writing skills. She also worked on the other side of the aisle writing press releases for regional newspapers and crafting copy for Sky. Emilia combines her business savvy with her creative flair as our eCommerce Editor, connecting you with the products you'll love. When she's not in the office, Emilia is happiest when entertaining friends al fresco or out in the country.