How to decorate a mantel for Halloween – expert tips to create an eye-catching, spooky display
6 tips and ideas to adorn your mantel for Halloween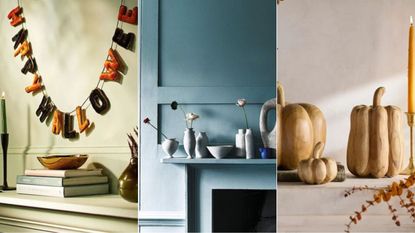 (Image credit: Anthropologie / Future)
Sign up to the Homes & Gardens newsletter
Decor Ideas. Project Inspiration. Expert Advice. Delivered to your inbox.
Thank you for signing up to Homes & Gardens. You will receive a verification email shortly.
There was a problem. Please refresh the page and try again.
Creating a Halloween mantel display is an art that can be instrumental in transforming a space into a festive exhibit.
Mantels are often the most central and decorated part of a living space, and are the perfect place to construct a well-thought-out display on, all you need are some Halloween decoration ideas to inspire your seasonal centerpiece.
Our experts have shared their favorite styling tips for decorating a mantel for Halloween.
How to decorate a mantel for Halloween
Decorating a mantel for Halloween isn't just about finding the right decorations, but also finding an elegant balance of items that create an eye-catching focal point with a theme. The aim is to decorate tastefully for Halloween while maintaining the ghoulish fun of this holiday.
1. Employ a festive wall display
A wall decoration can be a great statement piece to elevate the items on the mantel piece and create a coherent look. There are so many different ways you can do this, from finding a festive garland like this Halloween garland from Anthropologie (above, $58), hanging some Halloween-themed art, using a gothic wreath, to draping a thematic garland or lights over a mirror.
'My favorite Halloween mantel decor is a dramatically colored wreath hung centrally above a fireplace,' says Lucy Searle, Global Editor in Chief of Homes & Gardens. 'I tend to take a deep green base, remove any fall decor from it, and then add in dark-colored foliage from the garden, favoring perennials in deep purple and brown. Only once Halloween is over do I begin to add foliage with berries otherwise it will feel too Christmassy.
'A monotone wreath in a dark color is simple, easy to create, but can look spookily stylish.'
We've listed some of our favorite Halloween wall display finds below, or why not get creative and make a Halloween wreath?
Faux Trailing Wreath, Black
$118.00
Create a dramatic wall display with this black trailing wreath. This Halloween take on a natural wreath is an eye-catching piece.
Halloween Leaf and Floral Wreath
$20.00
This elegant half wreath is a subtle way to introduce gothic themes into your Halloween decorations.
2. Find pumpkin decor that suits your style
As one of the most popular Halloween decorations, pumpkins can be a great fail-safe option when it comes to decorating your mantel, and alongside the classic orange pumpkin, there are so many different designs and styles of pumpkin decorations to coordinate with the style of your space, whether that be rustic, modern or classic.
Find a range of different-sized pumpkins or pumpkin decorations in slightly different colors and shapes and create a tasteful, layered display with around three different pumpkins, depending on their size and type. These teak pumpkins from Anthropologie ($28.00 – $68.00, above) are a great example. Alternatively, use one as an elegant stand-alone piece alongside another decoration such as a candle.
Large Glass Pumpkin Light Brown
$25.00
Create a beautiful fall centerpiece or accessorize a mantelpiece with this brown glass pumpkin. This large piece can be easily integrated into any fall display, indoors or out.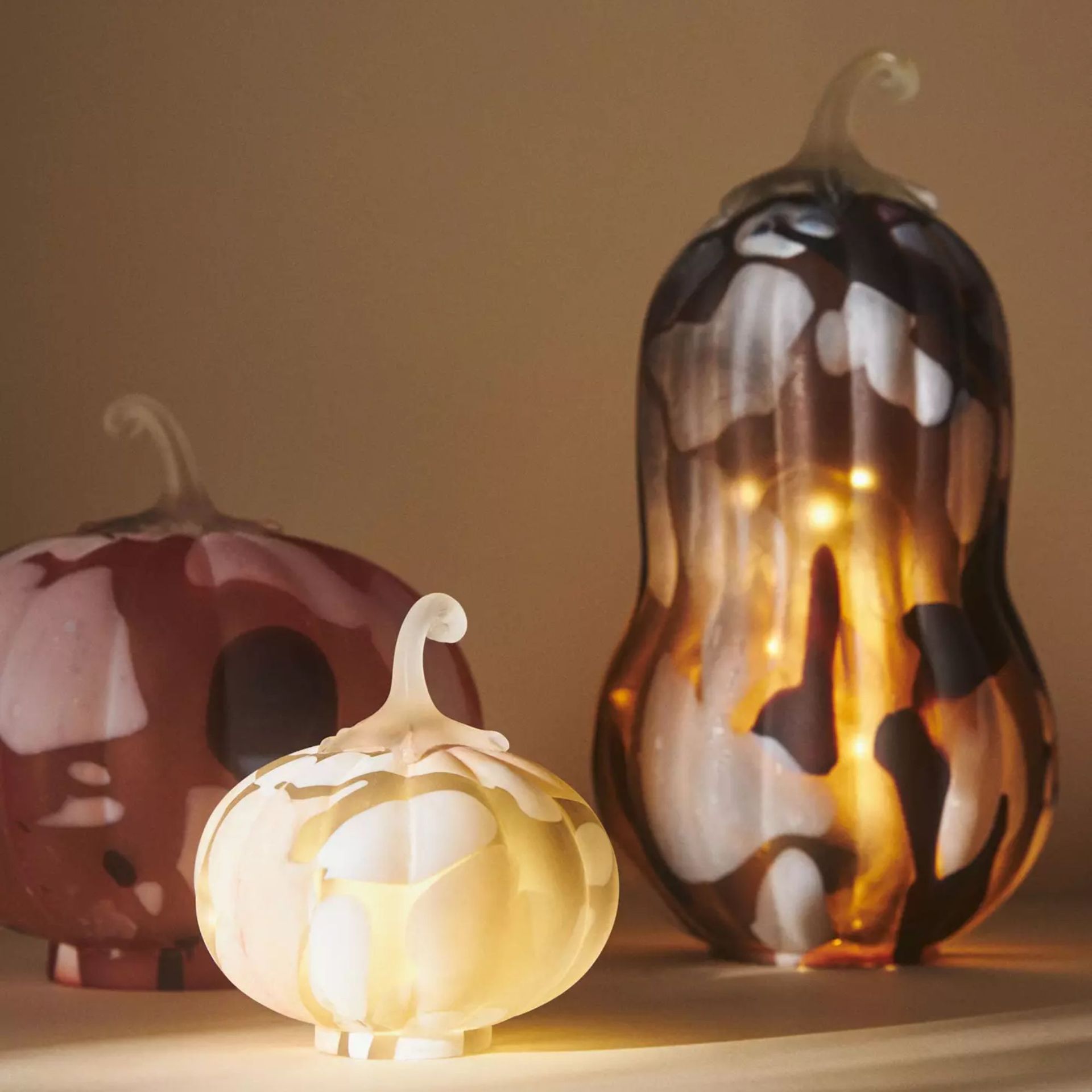 $28.00
These decorate glass pumpkins are an elegant and interesting festive decoration that can be used over a tea light or string lights to create an illuminating display.
3. Integrate natural elements
You can incorporate eeirie seasonal foliage to your mantel display. Decorate with dried flowers, autumn leaves, or even twisted branches to balance the appearance of other artificial items, adding an organic touch to make your Halloween decor feel less staged and more integrated into your home. Using faux options can also be effective for creating this effect. These elements can add a touch of dark elegance to your display.
Jenifer Ebert, digital editor at Homes & Gardens comments, 'Sometimes one oversized, shapely, bare branch that is placed either placed in a vase centrally, fanning outwards or to one side and fanning across the mantelpiece is more effective and stylish as Halloween mantel decor than a series of smaller foliage displays.
'Lighting the branch from beneath will throw shadows and shapes up onto the wall above which will heighten the Halloween effect,' Jenifer continues.
'If you can't find anything suitable in your yard, there are plenty of faux buys, such as the ones listed below, and even if you do find something that's not quite right, you can always spray it to match your theme colors. I like to use spray paints such as this Ultra Cover Flat Spray Paint from Walmart.'
Handcrafted Faux Mini Pumpkins
Was $19.50, now $15.50
Decorate just about anywhere in your home with these handcrafted mini faux pumpkins. These fun decorations can be the perfect Halloween window decor or Halloween table decor.
Faux Trailing Garland, Black
$108.00
This gothic black faux garland is a tasteful way to decorate your fireplace or doorway and to add a natural touch to your Halloween decor.
Jen is the digital editor of Homes & Gardens. Before starting this position, she had completed various interior design courses at KLC Design School, as well as working across Ideal Home, LivingEtc, 25 Beautiful Homes and Country Homes & Interiors as an interiors writer.
4. Stick to a theme
For an enthralling mantel that feels intentional, rather than just a collection of Halloween decor, try to stick to a singular theme. It could be as simple as choosing a color scheme – such as using blacks, purple and green, or sticking to the classic orange and black – or more nuanced, like creating a theme-based story.
It can be fun to get creative with your Halloween mantel display by choosing decorations that tell a story, such as a haunted forest complete with miniature trees, creepy houses, owl figurines and more.
'While it might be tempting to include every Halloween trinket you have, a more unified theme often has a greater visual impact,' advises interior designer, Sonia Navarro. 'Whether it's witches, haunted houses, or simply a color scheme like black and gold, sticking to a specific theme will make your mantel decor look well-planned and cohesive.
'Use your theme as a guide for shopping or crafting additional items to complete your mantel. For instance, if you're going with a witch theme, DIY potion bottles and witch hats can add a personal and thematic touch.'
A cohesive theme gives your decor a polished and purposeful look.
Spooky Village Half House
$58.00
Build a ghoulish village with this spooky house with lights. Why not style it alongside small plants and pumpkins?
Department 56, Forboding Crowns Tree
$25.00
Create a mini Halloween display or centerpiece with these tree village figures, measuring 3 x 9 x 3in.
5. Create an illuminating display with lights and candles
Halloween lights and candles are not only aesthetically a great choice that gives you the freedom to choose gothic, ornate, elegant, or thematic, but they are also key to creating a spooky, dramatic glow.
'Tactical lighting on your mantel can have a striking visual impact. I tend not to light my Halloween wreath, but instead use non-flame candles on the mantelpiece beneath it. This throws shadows up onto the wreath, and creates a more atmospheric effect,' says Lucy Searle.
If you want a low-cost and creative way to display your Halloween candles, you can paint wine bottles with matte-black spray paint. Once dry, choose interestingly shaped candles in Halloween colors to put into the bottleneck to place on your mantel.
6. Use layering for depth and dimension
'One of the most effective ways to create an eye-catching Halloween mantel is to work with layers,' recommends interior designer, Sonia Navarro. 'Start with a base layer of fabric or paper in Halloween hues like black, orange, or purple. Then, add objects of varying heights like candle holders, pumpkins, or spooky figurines to create depth. Lastly, hang something eye-catching like a wreath, garland, or string of lights at the back to pull it all together.
'You can add more dimension by using mirrors or reflective surfaces to enhance the lighting and give the illusion of more space.'
What is a Halloween mantel scarf?
A Halloween mantel scarf, such as this Black Lace Spiderweb Fireplace mantel Scarf from Amazon, is a material decoration that comes in all types of styles and designs, which can be draped over your mantel. This is a simple and effective way to decorate your mantle place in one fell swoop.
---
Ralph Abundo at Canberra Bond Cleaning leaves us with one last piece of advice: 'Choose between a balanced symmetrical arrangement or an eclectic, asymmetrical setup, depending on your preferred aesthetic. Both approaches can create an eye-catching mantel design.'
Sign up to the Homes & Gardens newsletter
Decor Ideas. Project Inspiration. Expert Advice. Delivered to your inbox.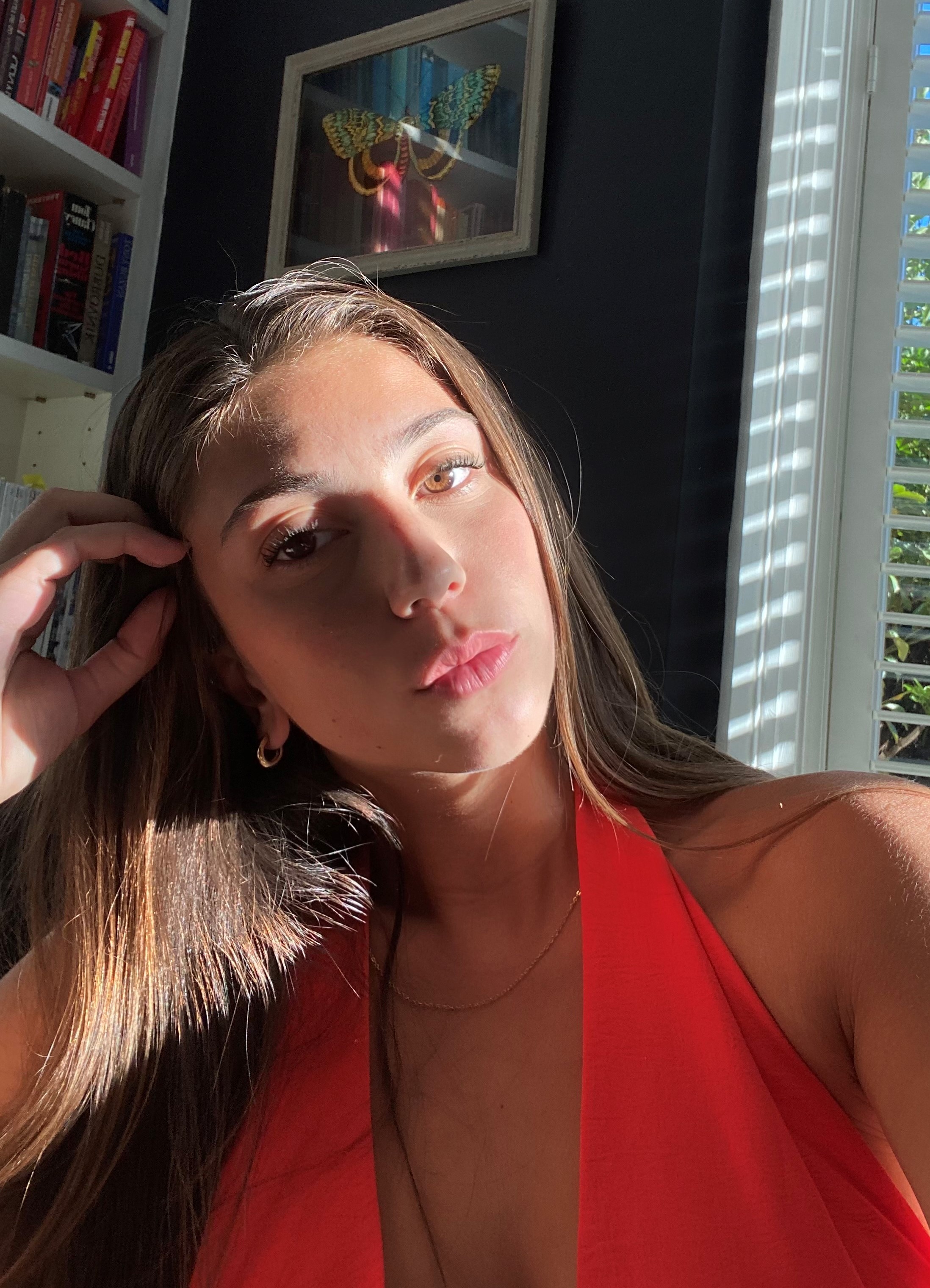 Lola Houlton is a news writer for Homes & Gardens. She has been writing content for Future PLC for the past five years, in particular Homes & Gardens, Real Homes and GardeningEtc. She writes on a broad range of subjects, including recipe articles, reviewing products, writing 'how to' and 'when to' articles. Lola now writes about everything from organization through to house plants. Lola is a graduate student, who completed her degree in Psychology at the University of Sussex. She has also spent some time working at the BBC.