What is the most popular Halloween decoration? The top 5 looks, according to Pinterest
Find a rundown of the five most popular Halloween decorations from one of our favorite inspiration sites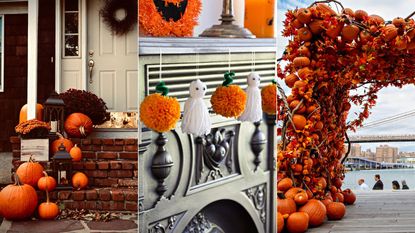 (Image credit: Alamy / David Giles / Getty Images)
Sign up to the Homes & Gardens newsletter
Decor Ideas. Project Inspiration. Expert Advice. Delivered to your inbox.
Thank you for signing up to Homes & Gardens. You will receive a verification email shortly.
There was a problem. Please refresh the page and try again.
As Halloween fast approaches it is no surprise that searches for the most popular Halloween decorations have skyrocketed across the internet.
From standard Halloween decoration ideas to outdoor Halloween decor we are turning to Pinterest to inspire our festive decorations this season as we go all out for the spooky activities.
Here, we break down the most popular Halloween decorations according to Pinterest so that you can perfect your last-minute decor.
The most popular Halloween decorations
The most common Halloween decorations are not necessarily always the most popular. Here are some of the Halloween party decorations that are trending this season.
1. Pumpkin decorations
Pumpkin carving ideas have been a firm favorite for Halloween decorating for decades, and this year seems to be no different! However, according to Pinterest, our pumpkin ideas are branching out this year with more creative Halloween craft ideas taking precedence.
'Pumpkin decorations will be strong this year, but it includes more decorations made by pumpkins than the traditional pumpkin painting or carving. This introduces new and creative activities for the family, and there has been a growth in searches for new and creative ideas such as "yarn pumpkins DIY", "book pumpkin DIY" and "DIY pumpkin garland",' the report states.
2. Retro aesthetics
'Another major theme we will see for Halloween decorations this year is a throwback style. "Retro Halloween aesthetic" is the top trending term related to Halloween – searches have increased tenfold,' the report continues.
As more people look to decorate tastefully for Halloween and move away from some of the more tacky, plastic decor pieces, the vintage trends seen in our interior design trends have migrated into the festive periods too. Vintage decor pieces that still invoke the Halloween spirit such as nostaglic black cat and ghost decor are still popular but with a black-and-white 1920s bash appeal.
Decorating with vintage has seen a revival more generally in recent years too, with younger generations finding a renewed appreciation for antiques and more traditional modes of decorating.
3. Pumpkin arches
As more people continue to search for no-carve pumpkin ideas to cut the mess and hassle, pumpkin arches have seen a boost in searches this season.
With 30,400 pins, pumpkin arches are simple to make and transform your Halloween porch decor into a spooktacular display that will continue to wow throughout the fall period.
One of the simplest ways to make a small home pumpkin arch is to select lightweight faux pumpkins such as these plastic pumpkin candy pails on Amazon and pierce two side-by-side holes in the back to thread a zip-tie through. Use the zip tie to secure the pumpkin around a section of PVC piping fitted around your front door or porch.
Change up your pumpkin arch by threading outdoor fairy lights between the pails to add a sparkle to your decor ideas or paint different faces onto each pail to add variation.
4. Skeleton hand light holders
Perfect for Halloween table decor or Halloween window decor, a spooky set of skeleton hands cradling a pillar candle is another October pin taking Pinterest by storm this year.
With 18,400 pins, the simple DIY project involves glueing a pair of skeletal hands (found at a Halloween store or even these on Amazon) to a plate and folding the fingers around a thick pillar candle. We recommend using an LED candle to keep your decor safe this season.
5. Floating candles
If you are a Harry Potter fan then you will be familiar with the famous floating candle effects that make the movie so spectacular. This year people are looking to recreate this magical look in their own homes – just make sure to not use real candles!
With 17,300 pins on Pinterest, hanging LED candles such as these on Amazon from the house's ceilings or your porch ceiling using invisible fishing lines has been transforming even the most ordinary of homes into a place for wizardry and witchcraft.
Source: Pinterest Newsroom
What do you hang on a door for Halloween?
One of the best things to hang on a door at Halloween is a festive Halloween wreath. This piece of decor looks good throughout the season making it the ideal addition if you want to decorate early, or if you can't quite bare to take your decorations down after the main night.
Sign up to the Homes & Gardens newsletter
Decor Ideas. Project Inspiration. Expert Advice. Delivered to your inbox.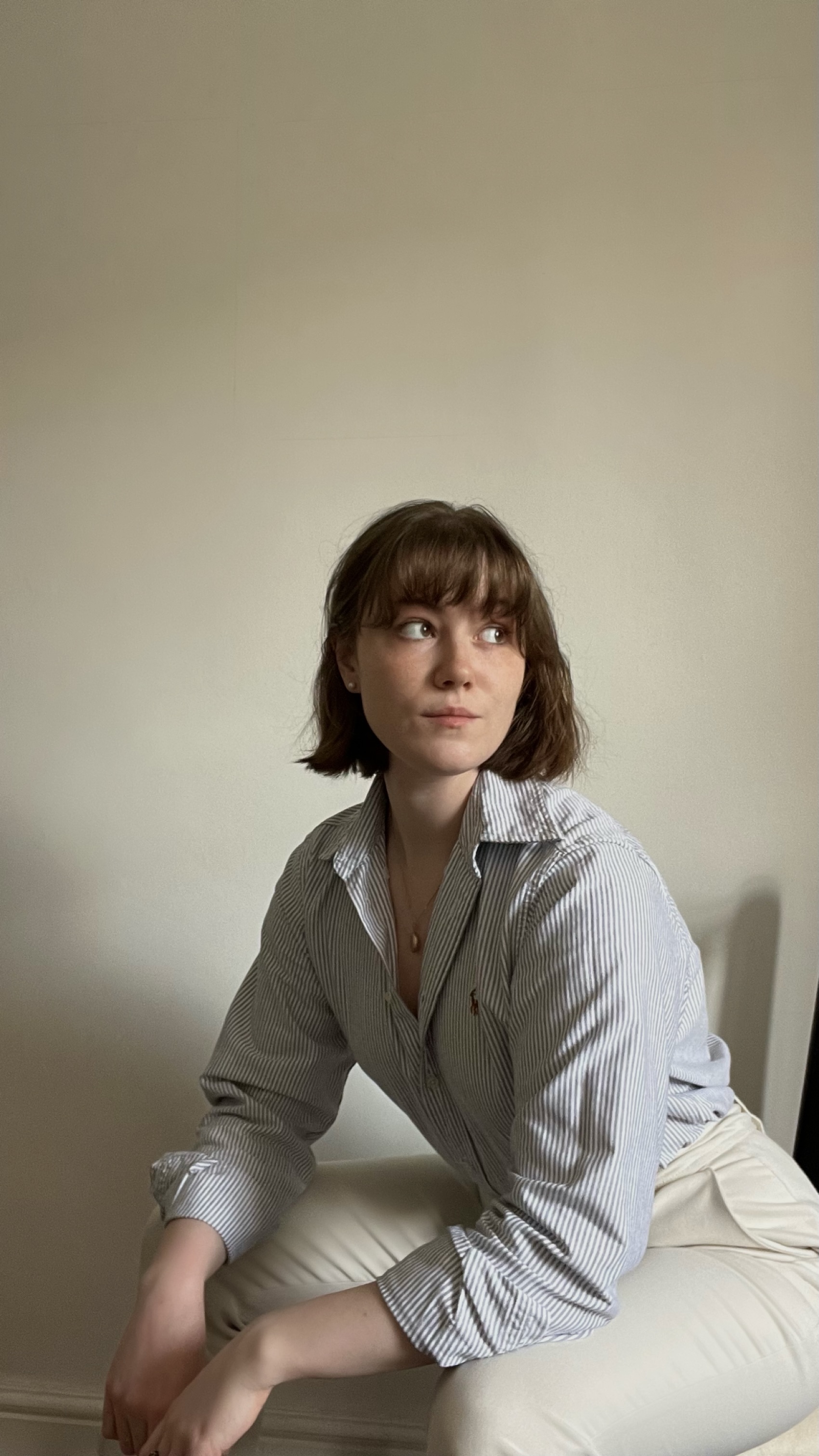 Chiana has been at Homes & Gardens for a year, having started her journey in interior journalism as part of the graduate program. She spends most of her time producing content for the Solved section of the website, helping readers get the most out of their homes through clever decluttering, cleaning, and tidying tips – many of which she tests and reviews herself in her home in Lancaster to ensure they will consistently deliver for her readers and dabbles in the latest design trends. She also has a first-class degree in Literature from Lancaster University.