Designer Profile: Tricia Guild
Designers Guild Creative Director and Founder Tricia Guild has been at the forefront of the design world for decades. We investigate her career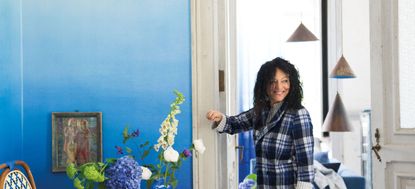 (Image credit: Designers Guild)
As Creative Director and co-founder of Designers Guild, Tricia Guild OBE has an unerring vision that has driven the privately-owned business for five decades on an incredible journey from a single store on Kings Road to an acclaimed and truly global brand available in 80 countries around the world, as well as online.
Today she continues to head the business alongside her brother Simon Jeffreys who has been her business partner and the company's Chief Executive since 1986.
The joyfully colorful collection is both instantly recognizable and emotionally impactful and offers own-brand products for every decorative interior design category; from tableware to paint to upholstered furniture to home scents; indeed, this whole 'lifestyle' approach was integral to the brand's DNA from inception.
Collaborations with creative talents such as artist/quilt designer Kaffe Fassett, artist Lillian Delevoryas, printmaker Howard Hodgkin and ceramicist Janice Tchalenko were early and instrumental, alongside a focus on softly contemporary prints, in establishing a distinctive and adventurous voice.
The in-house interior design studio was established in 1984 and today Designers Guild also works with or represents – under license or distribution – a selection of highly respected interiors brands including William Yeoward, Ralph Lauren, Christian Lacroix, the Royal Collection and, most recently, John Derian for Designers Guild. Tricia has also authored 20 books.
A pivotal moment came in 1993. 'There have been many moments that have shaped the business in a different way – one of them was taking a gamble and not doing Decorex in 1993 to do our own exhibition called Indian Summer – we took an old warehouse on the banks of the Thames and recreated the streets of Rajasthan within,' says Tricia. 'It was extraordinary and we were so lucky that our lovely customers were as intrigued as they were supportive and came in their droves. It was a gamble and it paid off.'
She was awarded the Homes & Gardens Lifetime Achievement Award in 2007 and received her OBE in 2008. The business celebrated its 50th anniversary in 2020, marked by an exhibition entitled 'Out of the Blue' at the Fashion and Textile Museum and the publication of her 20th book with the same title.
What sparked your lifelong passion for design?
'One of my earliest memories is of gardening with my grandfather and looking up through clouds of lilac-coloured wisteria at the blue sky beyond. I remember being struck by the colors and in a sense, I have always been searching for that same sense of wonder in my work.'
How has your style aesthetic evolved?
'Unsurprisingly, my home is colorful, full of pattern and texture and contemporary.
'Of course my style has changed and evolved over the years – I think I am more minimal these days and more contemporary, although the way I approach the design of a room – in a holistic, lifestyle way – has not changed a bit.
'I am more drawn to the cooler colors of the spectrum – blue and green, white and grey – and I love to warm these up with warmer textures or richer accent colors. It's always hard to choose patterns that chime with me as I love so many of them. I think it is vital to live in an environment that is a reflection of your personality and taste.'
Where do you look for inspiration when developing product ranges?
'Inspiration can come from a variety of sources and I am always searching and open to it. Fashion, architecture, travels and the landscape are all vital feeders to the creative process and inspiration can strike at any moment.
'We start with that point of inspiration and discuss and come up with our own interpretations of what that starting point may be. I am always interested in creating something that is of the moment so although we may be looking at classical inspiration, at Designers Guild, there will always be a contemporary interpretation of it.
'Editing and selecting is a key point in the development process, as is looking at colorways and ground cloths which can have a huge bearing on the character of a design; a heavy natural printed linen will have a completely different feeling to, say, a chintz.
'Every stage of development will have a bearing on the design and the collection's success – so, together with my brilliant team, we discuss and work together at every step.'
Do you always have an instinct for best sellers?
'We are fortunate that we sell all over the world and sometimes something will sell brilliantly in, say, Brazil but nowhere else! Otherwise – I am pretty good at spotting the best sellers!'
What are essential attributes in building a successful brand?
'Determination, the ability to listen and edit, teamwork, courage, and dedication.
'Whilst the brand has evolved and grown, my aspiration from the beginning has not changed, and I have always been true to that same notion – I had wanted to show people how to use fabrics and wallpapers, furniture, color and accessories, and how to use them together.
'Back in 1970, the word "lifestyle" really didn't exist, but It was my guiding principle then and remains so today. I always think – how would you use that? How can we show people how to use these things together? I think it is this that sets us apart – we don't look at the different ingredients of a space in isolation but look at how they relate to each other. This forms so much of what we do whether it is in the home, store or in photography and on the website.
'People are much more design savvy now than they were – they have a sense of their own style and they are much more excited about expressing themselves creatively, which is wonderful.'
What skill do you regard to be your superpower?
'Lifestyle has always been our watchword so whenever we add another product category to the mix, it enlivens the whole brand. Similarly, I have a huge amount of respect for the brands whose work we produce and distribute like Ralph Lauren, Christian Lacroix, John Derian, William Yeoward.
'I am incredibly proud of our team – many of whom have been with DG for years – and that sense of shorthand between us, the family spirit and our common goal has been crucial to our growth.'
And what were the greatest challenges to overcome?
'I feel like we have lived through so many recessions, but the months after 9/11 were difficult. Not least because we were just about to launch a new brand of Designers Guild lifestyle in the US. There is always something to overcome and I find that the team at DG and Simon and I work almost best when we are under those challenges, when we have to think outside the box and be creative.'
What are your proudest achievements to date?
'When we started we were three people in a small corner of one shop in the King's Road in London and now we are an international company, sold in over 80 countries worldwide and six units on the King's Road.
'It is a wonderful journey and I am exceptionally proud of all our achievements, notably (building) our fantastic team, the many awards we have received, including my OBE, and of course our 50th anniversary show – Out of the Blue at the Fashion and Textile Museum, which may well have a new home very soon!'
What aspirations do you still hope to fulfil?
'I am delighted to be constantly working creatively and pushing boundaries and there are so many hopes and dreams still ahead. I am extremely fortunate to have enjoyed so much success in my career and of course there is still much to strive for.'
Designers Guild employs over 280 staff in the UK and it has overseas offices and showrooms in New York, Paris and Stockholm. The flagship store continues to be on Kings Road.
Sign up to the Homes & Gardens newsletter
Decor Ideas. Project Inspiration. Expert Advice. Delivered to your inbox.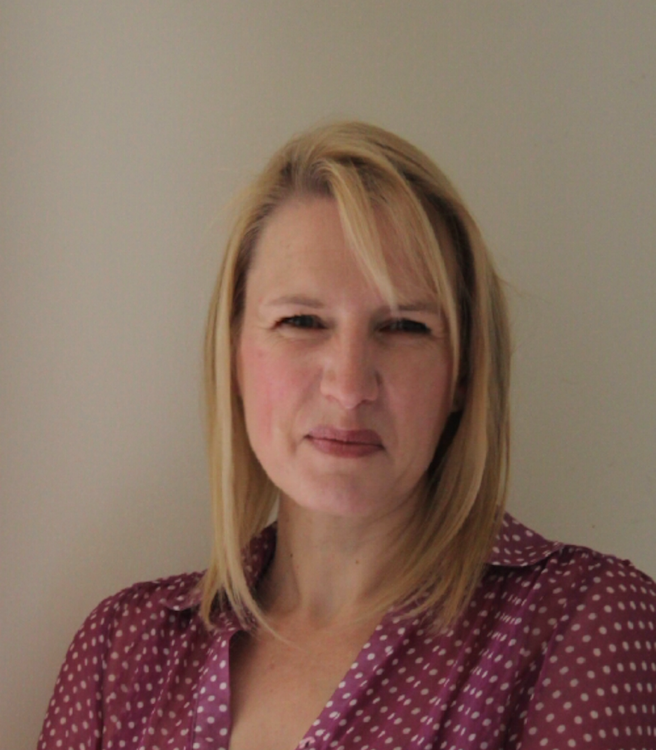 Interiors editor and brand consultant, Kerryn Harper-Cuss has worked on four interior magazines and edited three of these, most recently The English Home, where she was Editor-in-Chief of both its UK and US editions for almost 12 years. She now writes for a number of high caliber publications, moderates design seminars and is particularly delighted to pen profile features on world-class interior designers for a regular slot on the Homes & Gardens website.