How much should I spend on a sofa? Price up the perfect sofa to last you a lifetime
We asked a panel of industry experts what to consider when buying a couch and how much you should expect to pay for your dream sofa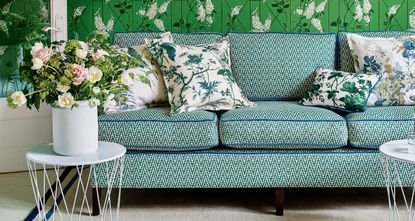 (Image credit: Future/Polly Wreford)
If the last year of staying home has taken its toll on your beloved three-seater and you need to upgrade to something new, then where should you start?
The interiors market is flooded with brands selling sofas and couches in all shapes and sizes, in a vast array of colors, fabrics and finishes, that it can prove extremely difficult to know how much to budget for your new purchase.
After a quick online search, you're bound to find almost identical sofas on sale at different companies, with a huge difference in price.
What's more, in the current climate, we depend so much more on online shopping and the limited options to visit a showroom and see, feel and touch the sofa in person can make the task so much harder. So how can you tell if it's really worth it?
See: Living room ideas - 25 beautiful decor ideas to help you create a stylish sitting room
'A sofa is so much more than a piece of furniture. It's the first point of call after a hard day at work, a place to share conversation with friends and somewhere to settle into with a good book, or watch a movie with the whole family,' says Suzy McMahon, Buying Director at Sofology.
Helen Pett from Arteriors London agrees. 'The sofa is the centre piece of any living room, the bigger ticket investment design that will ultimately provide a point of focus as well as a mood to decorate and accessorize around.'
'Aesthetic and style is key,' adds Helen, 'and with that comes detailing, the defining features which make a sofa stand out from the crowd. From sweeping curves through to pleats or fluting, the detail is what counts, and is what is worth investing in.'
So if you're looking to buy a new sofa this season, then scroll down to gen up on what to look for to make sure your investment will last you for years to come.
1. Set your budget
You can only buy what you can afford, so there's no point getting your heart set on a bespoke design when your budget won't even stretch to an armchair from the same range.
However, much like mattresses, you get what you pay for, and as sofa is the most important piece of furniture in a living room, it's worth spending on.
'Taking shortcuts or buying a sofa which doesn't offer comfort and joy always makes for a bad investment,' agrees Suzy McMahon, Buying Director at Sofology.
'Whatever your budget, spend as much as you can, because, aside from your mattress, it is the one piece of furniture where you spend most of your time, and has to constantly withstand the rough and tumble of everyday living,' she adds.
The average cost of sofas can be broken down into four main brackets:
BELOW $1,000 (BELOW £750)
There are plenty of sofas available that cost less than $1,000. Beautiful as many of them look, they're often mass-produced and may not be built to last, so if you're buying the family sofa, we'd recommend you aim to spend more.
BETWEEN $1,000 AND $3,000 (BETWEEN £750 AND £2,100)
If you budget this amount, you can expect to buy a well-designed, mid-range piece that will give you years of comfort.
BETWEEN $3,000 AND $5,000 (BETWEEN £2,100 AND £3,600)
Most of the sofas in this bracket are designed well and built to last. Some may even give you the option of custom detailing.
$5,000 AND UP (£3,600 AND UP)
Budget not an issue? Then you're fortunate enough to be looking at a high end custom design that could last you generations.
Once you have a rough spend in mind, you can look at the options available to you.
Everyone's idea of the perfect sofa is different, which is why there is so much variety to choose from.
So when buying a sofa, make sure you examine all the key elements of its design to help you set your budget. These include the size and shape of the sofa, the style, the frame and fill, and finally, the finish or outer fabric.
2. Choose the perfect size and shape
How big or small do you want your sofa to be? Looking for a love seat, a three-seater or a corner couch? Need a sofa bed or a sectional? The size and functionality will all inform the price. If you are looking for a unique, custom-made piece that needs to fit to exact measurements, then your budget will need to reflect this.
'The scale of your sofa is important,' says Patricia Gibbons, who works on the design team at Sofa.com. 'Too big and it can feel like it engulfs the whole room, too small you'll be fighting over the best seat in the house. Finding that sweet spot is key.'
'If you are buying a couch for a small living room, you will benefit from selecting sofas with slimmer proportions and sleek, clean silhouettes. Choose a model with elegant tapered legs which raise the frame from the floor to give the illusion of more floor space.'
'If you have a larger room, it will often benefit from the use of modular designs or, for a more formal look, a pair of sofas with accented armchairs. These larger scale pieces feel more statement and create an anchor to design around without overpowering a large living room. They also help zone, effectively acting as a room divider,' adds Patricia.
Remember though, your sofa will need to fit through your front (or back) door and have enough clearance indoors to fit into your living room so measure up if you're unsure. Most larger designs break down into several pieces to accommodate this.
3. Settle on a style for your space
From classic rounded edges to contemporary linear shapes, curved sofas and button-backed styles, the more details a couch features or the more unusual the shape will usually have a direct correlation on the price.
It's important not to be too influenced by fashion either. Sofa trends are an important resource to see what styles are available and what new materials and techniques brands are implementing in their designs, but you should always aim to choose a sofa with longevity - not just within the structure of the furniture, but with regards the style, too.
'Whether you like a more traditional model such as a Howard or Chesterfield or prefer statement, contemporary chic, make sure you choose a design which will work as a centrepiece even if you update your décor,' Helen Pett from Arteriors London advises.
4. Check the frame and fill of the design
Ever wonder how even the most stunning looking sofa can be priced so affordably? The answer often lies beneath the outer fabric.
The sofa build and the fill of the seat cushions all contribute to the longevity of the furniture, so always check to see what both are made out of if you want yours to last.
The seat cushions are usually filled with one of three choices - feather, foam or fibre. Feathers, specifically duck feathers tend to retain their plumpness for years. Fibre fills - usually polyester - gives the sofa a super squishy feel and is a great alternative to feather. Foam is firmer and as it's a cheaper material, often found in the more affordable designs.
As a frame choice, solid wood is extremely sturdy and many designs will come with lifetime guarantees. Other frames can be made from engineered wood, plywood and even fibreboard.
Many of the more high end designs can be enhanced with sprung bases and backs for extra comfort, too.
'The sit test is the most important part of the whole purchase process,' says Suzy McMahon, 'so if you have to pay a little more for a design which feels good then it is the best investment you can make.'
5. Opt for the perfect finish
The finish and fabric you choose for your sofa's upholstery can also affect price quite considerably. 'Finding the perfect fabric is a balance between durability and aesthetics,' says Sofa.com's Patricia says.
If you choose a ready-made design in a standard fabric, you're guaranteed to get a more affordable option. Want a leather sofa, a custom-made design or a couch with a special finish? That's inevitably going to cost more.
'Luscious, deep cotton matt velvets look and feel ultra-luxurious,' says Patricia, 'but does it suit the lifestyle of your household? If the answer is yes, then high-quality velvets can't be beaten. They not only look beautiful but are quality fabrics which feel amazing and will stand the test of time.'
'If you are shopping for your forever sofa,' she advises, 'investing in a higher quality fabric should be a priority, whether it's a smart fabric, or a cotton polyester blend. These will be well worth the investment in the long-term as they are made to work harder for busy family life and will withstand the daily wear and tear of years to come.'
6. Pick a sofa that suits your lifestyle
'When taking into account family living, nothing is bomb proof but it's always wise to think ahead. If you don't want to be rummaging under a sofa for a button-eyed animal, try a sofa without legs. If your stomach fills with dread every time you hear a clatter in the living room, swap cream linen upholstery for a thicker, darker plain or a fabric with a colourful pattern. For big families, fit all the children on the sofa with a three or four seater and choose a foam filling instead of feather to avoid perpetual post-sit plumping,' says Martin Waller of Andrew Martin.
7. Choose a sofa to suit your interior design
'The sofa is the biggest piece of furniture in the room, so it is central to the scheme. Wall, colour, sofa - those are the top considerations for a living room,' continues Martin Waller.
What is the average life expectancy of a sofa?
'On average we buy a new sofa every eight to 12 years, depending on usage,' says Helen Pett from Arteriors. 'Therefore, it is important to choose a style that will stand the test of time.'
However, if you do spend above the odds on your couch to begin with, the bare bones of the sofa should last you a lifetime. If you love your sofa and it fits in your home perfectly, consider getting it refurbished, instead of buying something new.
New upholstery, as well as new filling, can give an old sofa a new lease of life.
Are expensive sofas worth it?
'There is no substitute for comfort,' says Suzy McMahon, Buying Director at Sofology. 'If sinking back into your sofa does not bring you joy, feel cosseting and create a feeling of relaxation, then you have bought the wrong one.'
'Most people have a preference in terms of the level of comfort and feel of the seat and back cushions. For some, having a firm supportive high back and seat works best, whilst others insist that nothing beats the feeling of sinking into a feather-filled cushion pad,' adds Suzy.
What is the best month to buy a sofa?
If you can, do your research in advance so you know exactly what you want, and take advantage of the discounts in the sales. The best time of year for this is usually in November, around Black Friday week and after Christmas in the January sales.
It's also worth signing up to the Homes & Gardens newsletter to receive updates on any news we've heard about - including special sales - as well as competitions and exclusive offers.
Alternatively, you can sign up to your preferred retailer's e-alerts for updates on any special discounts that the brand may be running.
Sign up to the Homes & Gardens newsletter
Decor Ideas. Project Inspiration. Expert Advice. Delivered to your inbox.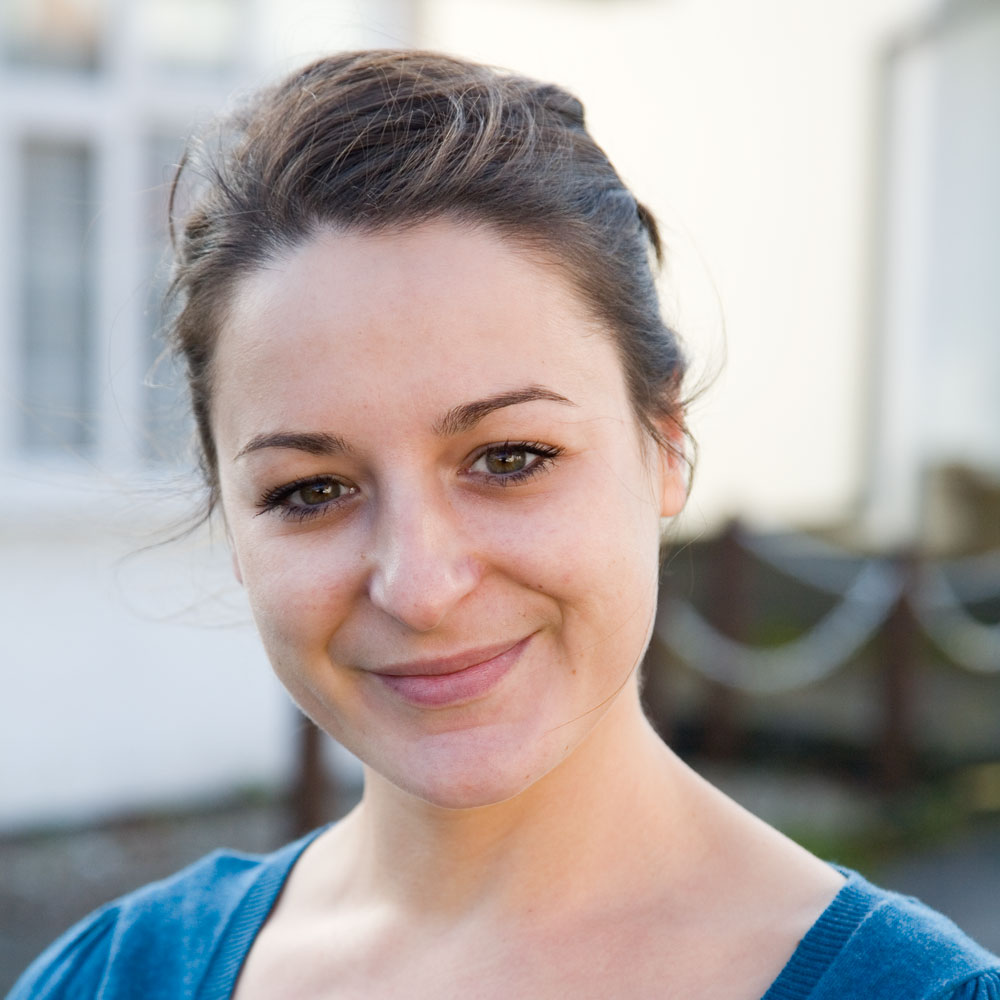 Ginevra Benedetti is Associate Editor on the Homes Content Team at Future. She has been writing about interiors for the past 16 years on the majority of Britain's monthly interiors titles, such as Ideal Home, Country Homes & Interiors and Style at Home, as well as Livingetc and of course, Homes & Gardens. This naturally lead her into writing for websites like HomesandGardens.com.