How to clean a leather couch – an expert guide
Discover how to clean a leather couch and keep it in great condition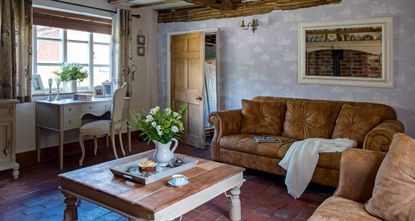 (Image credit: Future)
Asking how to clean a leather couch? Ensuring it stays fresh and hygienic is vital, of course, but so too is ensuring the beautiful upholstery isn't compromised by the task.
As with cleaning upholstery around your home it's important to keep a leather couch free of dust, debris and potential allergens for a healthy home and to give the material proper care.
Our guide has all the cleaning tips necessary to keep a leather couch pristine and handsome.
How to clean a leather couch
Cleaning a couch is easy and a leather couch is no exception once you know the correct procedure. 'Leather is a wonderful upholstery choice,' says Lucy Searle, global editor in chief of Homes & Gardens. 'One of its advantages is that it ages well so long as it's given the right care.'
Here's the lowdown on how to clean a leather couch to add to your living room cleaning routine.
1. Vacuum a leather couch
Start cleaning a leather couch by vacuuming it but first remove throws and pillows and check down the sides and back for any loose change, candy wrappers and so on. Use the vacuum cleaner with the brush attachment on leather upholstery to avoid scratching it.
Slowly suck up all the crumbs and dirt that have accumulated on the surface, using a slow sweeping movement. Switch over to the crevice tool to get anything from the edges your fingers couldn't reach, as well as cleaning the seams. Repeat on the cushions.
2. Wipe down a leather couch
While vacuuming will remove dust, crumbs, pet hair and so on, a leather couch can also benefit from further cleaning. But before going ahead, check the furniture tag for the manufacturer's guidelines.
A W on the label means you can only use a water-based cleaner. S or P means it can only be cleaned with solvents (dry-clean only). SW or WS means that you can use either a water-based detergent or solvent cleaner. A steam cleaner will be fine to use, too. Finally, X means that you can't use any water or detergent on the surface – get it professionally cleaned instead.
Most couches will be finished leather and it's fine to use a slightly damp cloth to give it a quick clean. However, make sure the cloth is only damp and not wet otherwise a water mark will be left.
3. Clean a leather couch with a specialist product
Generally a leather couch can be cleaned with a specialist product – we like Leather Honey leather cleaner from Amazon. Apply with a soft lint-free cloth.
'Spot test in an inconspicuous area first,' says Lucy Searle. 'Apply cleaner sparingly, too. Just moisten the cloth to wipe down the upholstery. It's essential to work gently – leather shouldn't be rubbed hard – so if it doesn't come up clean, repeat the process.'
4. Condition a leather couch
You can protect a new couch or soften and moisturize old leather with a leather conditioner – we like Leather Honey leather conditioner from Amazon.
Use leather conditioner according to the manufacturer's instructions and, if the couch is old, take the opportunity to repair a leather couch to restore it to its former beauty.
5. Know when to call the professionals
If a leather couch is stained and cleaning doesn't help, don't be tempted to scrub – you may be causing more harm than good. Instead, call in a professional upholstery cleaner.
Can I use vinegar to clean my leather couch?
White vinegar can be used to clean a leather sofa, but do test the solution in an inconspicuous place first.
Mix equal parts water and vinegar, then wipe the couch using a microfiber cloth. 'Work from top to bottom, rinsing the cloth in the homemade cleaning solution from time to time,' says Lucy Searle, global editor in chief of Homes & Gardens. Make sure the cloth is just damp, not wet, to avoid damage to the leather and work gently.
Dry the sofa with a soft clean towel.
You can remove ink from leather with vinegar, but do so with caution – our separate guide has full details.
Can I use dish soap to clean my leather couch?
It is possible to use dish soap to clean a leather couch. 'Always stick to a mild dish soap to clean leather,' says Lucy Searle. 'Mix with warm water in a bowl and use to dampen a microfiber cloth, then wipe down the couch with the solution.'
Use a cloth dampened with plain water to wipe a second time, and dry with a third cloth. 'Be sure to follow the rule with leather, working gently and never rubbing,' says Lucy.
Sign up to the Homes & Gardens newsletter
Decor Ideas. Project Inspiration. Expert Advice. Delivered to your inbox.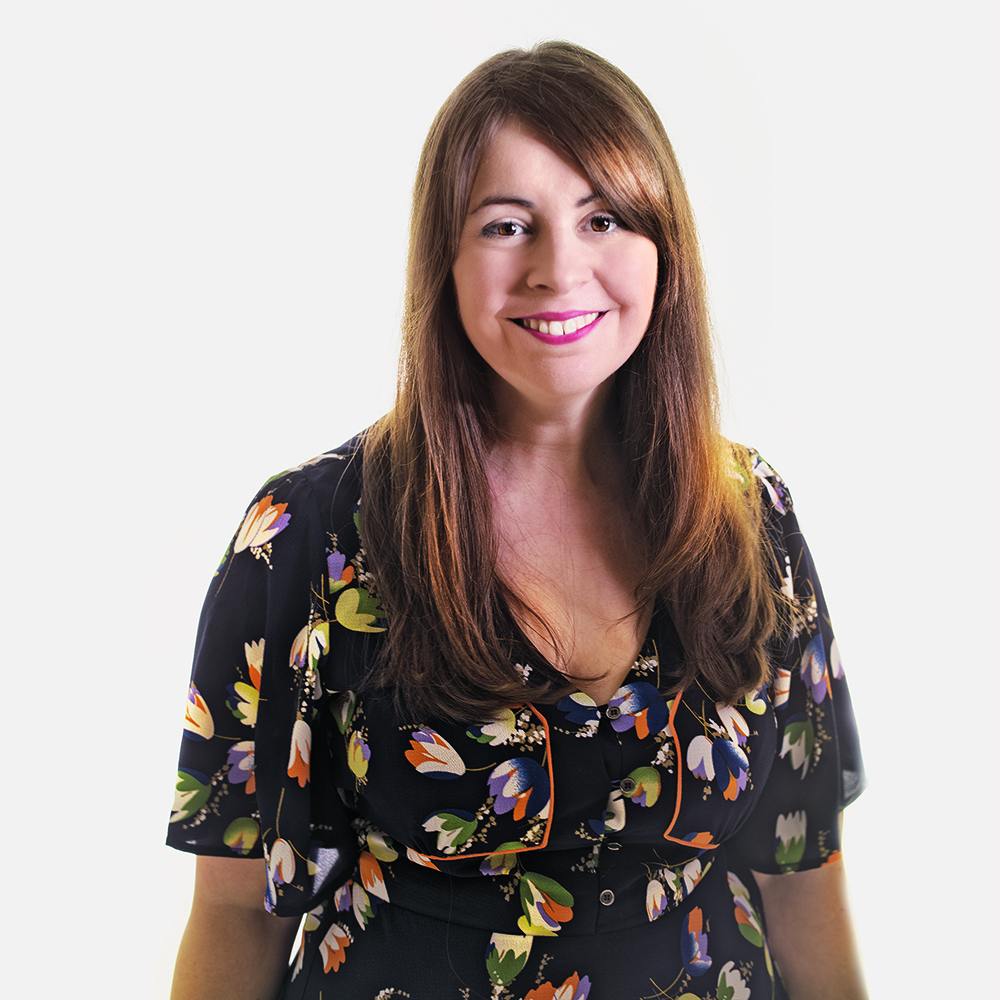 Editor-in-Chief, Homes Audience
Amy Cutmore is Editor-in-Chief, Audience, across Future's Homes portfolio. A homes and interiors journalist of 20 years standing, she has spent much of that time writing about technology, appliances and kitchens. While other people count how many countries they've visited, Amy tots up how many countries' washing machine factories she's toured (it's eight by the way, from South Korea to Slovenia). She can't leave the house without a decent pair of noise-cancelling headphones, and is always ready to explain an acronym – be it QLED, DAB or HDMI.