Burglary – how to prevent it, and the mistakes that invite thieves into our homes
Take these important steps to prevent a burglary in your home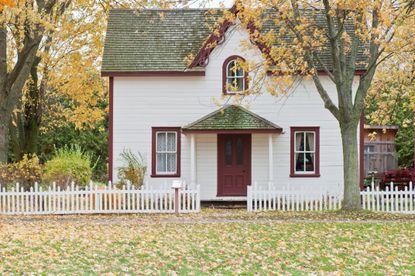 (Image credit: Scott Webb/Unsplash)
Sign up to the Homes & Gardens newsletter
Decor Ideas. Project Inspiration. Expert Advice. Delivered to your inbox.
Thank you for signing up to Homes & Gardens. You will receive a verification email shortly.
There was a problem. Please refresh the page and try again.
What are the best ways to prevent a burglary? H&G talks to the experts to reveal just what you should be doing to make sure your home is perfectly secure at all times.
While many more of us are working at home for at least part of the week, it is still worth making sure that your home security is fit for purpose.
'Security is always a top priority for any homeowner,' advises John Evans, managing director at Stormclad. 'But being at home more does not necessarily mean your property is safer from burglars, and our changing living habits present more opportunities for trespassers to take advantage of, such as the increase in parcels being delivered to homes and obvious improvements made to enhance curb appeal and improve front and back gardens.'
From upgrading doors and windows, to having a protected location for post and parcels, to clever garden ideas, these are the top suggestions for making your home safe and secure for the future.
How to prevent burglary
You may shut all the windows, lock the door, set an alarm before you leave the house and think that's job done, but that doesn't necessarily mean all your contents will be safe. You might not even realise it, but there are simple mistakes we make every day which can actually expose our homes, making them more vulnerable to burglaries.
These measures will decrease the likelihood of a home invasion.
1. Ensure you have a working alarm
For a robust level of home protection, invest in a visible alarm system. There are plenty of comprehensive alarm systems on the market but installing one will send a clear message to potential intruders that your home is not an easy target.

Is your alarm a reliable make? The team of home security experts at Boundary say that thieves can 'spot the ones that aren't as reliable. It's important that if you're looking to invest in a home security system, that it provides all-round protection. Look out for systems that have motion sensors, can be controlled with ease through an app (great for if you're away on holiday) and even those which include automatic police response, which makes it more likely that your intruder will be caught.'
A smart alarm – the Ring Alarm is a good buy – will notify you of activity and is easy to monitor remotely, giving you control while you are out.
2. Check your deadlock is working
If you're not sure what the deadlock is and where it's located, it's typically the rectangular shaped lock found underneath the handle. It's so important to check this is working properly, because if it doesn't actually go all the way into the door frame, burglars are able to get into a property without leaving a trace.
They can simply use a credit card to slide it through and open the door, so even if you think you may have locked up, it still might not be burglar proof.
3. Improve front and back doors
Though homeowners are spending more time than ever in their homes post-pandemic, the risk of burglary and theft is still a threat to be wary of – old, weak doors with poor locking systems are an easy target for burglars, so upgrading entry points in your home will help to ensure it remains secure.
Not only that but choosing to upgrade your property with new front and back doors, patio, sliding or bi-fold doors will improve both the aesthetic and security of your home.
Choosing quality doors for your home will also improve the property's heat retention, potentially helping to save money on energy bills, keeping you warm and cosy while you spend more time indoors, especially during the winter months.
Be sure to look for front door ideas that feature multi-point locking systems and meet security standards, to give you peace of mind.
4. Find a place for post and parcels
The closure of many local shops and businesses means that, now more than ever, people are turning to online shopping to purchase everything from food and white goods to garden and DIY equipment.
The rise in e-commerce since the COVID-19 pandemic began was sharp, with many of us admitting to shopping online frequently and continuing to do so at the same rate or higher post-lockdown.
As more people switch from shopping trolleys to their devices, it's important to consider the implications of receiving an influx of parcels through the post that are often left outside the home, if homeowners are out or unable to answer the door.
Having a safe place to receive post and packages, such as a secure lockable parcel box, is a good idea to avoid opportunists who may be looking to take advantage of the increase in parcels left outside homes.
The same goes for leaving notes out for mail and delivery people telling them you're out and giving instructions as to where they should leave your parcels. But what about anyone else snooping around? They'll soon realise that nobody is in the house and, before you know it, you've been broken into. Be sure to plan ahead where possible and time your deliveries for when you're in the property, just to be on the safe side.
Remember to be cautious when recycling or disposing of packaging materials, letters and envelopes, too, if they have your name, address or other personal details on them – they may be a prime target for anyone looking to commit identity theft.
5. Make sure your windows are secure
Installing new windows is a worthwhile investment that will not only improve the security of your home, but will also enhance its thermal performance.
Choosing windows that have shatter-proof laminate glass, internal beading and effective security locking systems offer a protective barrier to the exterior of your home.
Window locking systems such as Twin-cam Security Locking (TSL) have up to eight locking points with adjustable twin-cams offering even greater security against burglary.
For all sash window locks and other window security locks, it is important to ensure the parts themselves are resistant, and designed for purpose,.
6. Install exterior lights
For added safety, particularly during the darker winter months, it is helpful to have garden security lighting around your home that have a sensor triggered by movement – this will often deter anyone looking to break into your home, garage or garden shed at night.
At H&G, we're also big fans of smart doorbells, such as the Ring; you can monitor these remotely and even 'answer' the door through them, plus they will record activity and alert you when someone is at the door. In some neighborhoods, the information gathered by them can be shared amongst neighbors and with the local police force. Best of all, they're a great deterrent in the first place.
7. Lock gates and hide away tools and ladders
Many thieves are opportunists, and if they can get into your garden through an open garden gate to snoop around unseen at the back of your house, they will. And, of course, if you've left a ladder and hand tools out, even in an unlocked outhouse or garage, they will help themselves to gain access more easily. So, keep gates secured, and tools and ladders locked away.
8. Don't let burglars know you are away
Whether it's about setting up lighting timers, investing in smart bulbs you can connect to and control from your phone or even in smart blinds that can be opened and closed on a timer setting or be controlled remotely, it's really important to ensure your home looks occupied.
Other easy, low-tech precautions? Going away and have a driveway? Ask a neighbor to park in your empty driveway. Have a calendar hanging in your kitchen that's visible from the outside, too? Move it so that thieves monitoring your home can't get an easy clue as to when you're away.
9. Don't advertise your absence on social media
This one may seem more obvious to those who have grown up with social media and know the risks involved when posting anything online, but it is important. Make sure your profile is private if possible, but if you're adamant on keeping it public, there are a few things you need to make sure you're not doing.
Avoid posting any group holiday photos, at least until you're back home from the trip. It's also worth double checking what you've already shared online when it comes to your address, and deleting anything that may point the burglar to the right place.
10. Don't have a To Rent sign up that shows the number of bedrooms
If you're a university student, this one will apply to you more so than anyone else. Say you move in with four of your friends, that's typically a five-bed house, right? That means if a burglar is eyeing up your property and sees the five of you heading for a night out – and there is a sign outside confirming it's a 5-bed property – they'll know that the house is most likely empty.
If you've only just moved into your property and you spot a To Rent sign outside your house, ask your landlord or real estate agent to take it down to be on the safe side; after all, they'll want to avoid a burglary just as much as you do.
11. Keep valuables safe and hidden
Opportunists may seek any opportunity to steal valuables from your home, so be cautious as to where you store expensive items. Having expensive technology visible from the street could make your home a target and while burglars may stay away because they know homeowners are likely to be at home, they may earmark your property for a later date once you have returned to work.
This goes for valuables in your garden too – if you, like many, improved your outside space over the summer months with items such as furniture, a barbecue, fire pit, or even plants and flower pots, make sure these are kept in a safe place over winter to prevent them from being stolen.
Ensure that keys are kept in a safe place too, never leave in locks and always keep away from the letterbox, as intruders will often try to retrieve them with a hook device to open the door.
And at Christmas, of course, don't leave your gifts on show under the tree until the night before the big day. If the Christmas tree is visible from the street, too, the gifts will be. It's better to stash your Christmas gifts in an attic until you are ready to put them beneath the tree – and anything valuable stored in a safe, ideally screwed into the floor of the attic or within a walk-in wardrobe in a bedroom, for example.
12. Make your home more visible
While we all value our privacy, and look to cultivate tall hedges at the front and back of our homes, this privacy is also useful to the burglar. If your back yard is pretty inaccessible to burglars, they are more likely to try to enter your property from the front, and if you have tall hedges in your front yard, you're offering them the perfect camouflage. So, keep those hedges at a height that's just low enough that passersby can easily catch sight of someone lurking behind those bushes.
What is the biggest deterrent for burglars?
'Visible security systems, like CCTV, are proven to be the biggest deterrent to burglars,' explains Izzy Schulman, Director at locksmiths Keys 4 U.
'However, devices like burglar alarms and motion sensor lights – which give away an intruder's location – are also effective.
'CCTV systems are becoming more affordable these days, with plenty of cost-effective alternatives available that don't require professional installation. For example, video doorbells slot in place of your existing doorbell and record footage from the front of your home to put-off unwanted visitors.'
How often should I change the locks on my home?
'Household locks typically don't need changing unless there's a problem – for example, if they're beginning to stick and becoming difficult to open,' says Izzy.
However, you may also wish to change your locks if you suspect someone might have access to your home.
'If you've recently bought or rented a new home – or even just given a spare set of keys to a builder or cleaner with whom you're no longer working – it may be worth replacing your locks for peace of mind.'
What should I do if I lose my keys?
If you've misplaced your house keys while out and about, it's recommended to have your home locks replaced. While the chances of a stranger tracing your keys to your home are slim, it's not worth the risk.
You may have lost them along with your purse or wallet or dropped them by your car – and it only takes one small detail like this for a criminal to identify where you live.
In an emergency – like if you've lost a master key and are locked out of your home – it's worth making an emergency appointment with a locksmith.
How do I install a new front door lock?
'Fitting a new front door lock can be a tricky and precise job. It's not advised to try it yourself unless you have experience,' says Izzy.
'If you do attempt a DIY install and damage the door, you'll end up paying extra for a professional locksmith to correct the work. However, additional security measures like adding door bolts or chains can be done with just some basic drilling.'
Sign up to the Homes & Gardens newsletter
Decor Ideas. Project Inspiration. Expert Advice. Delivered to your inbox.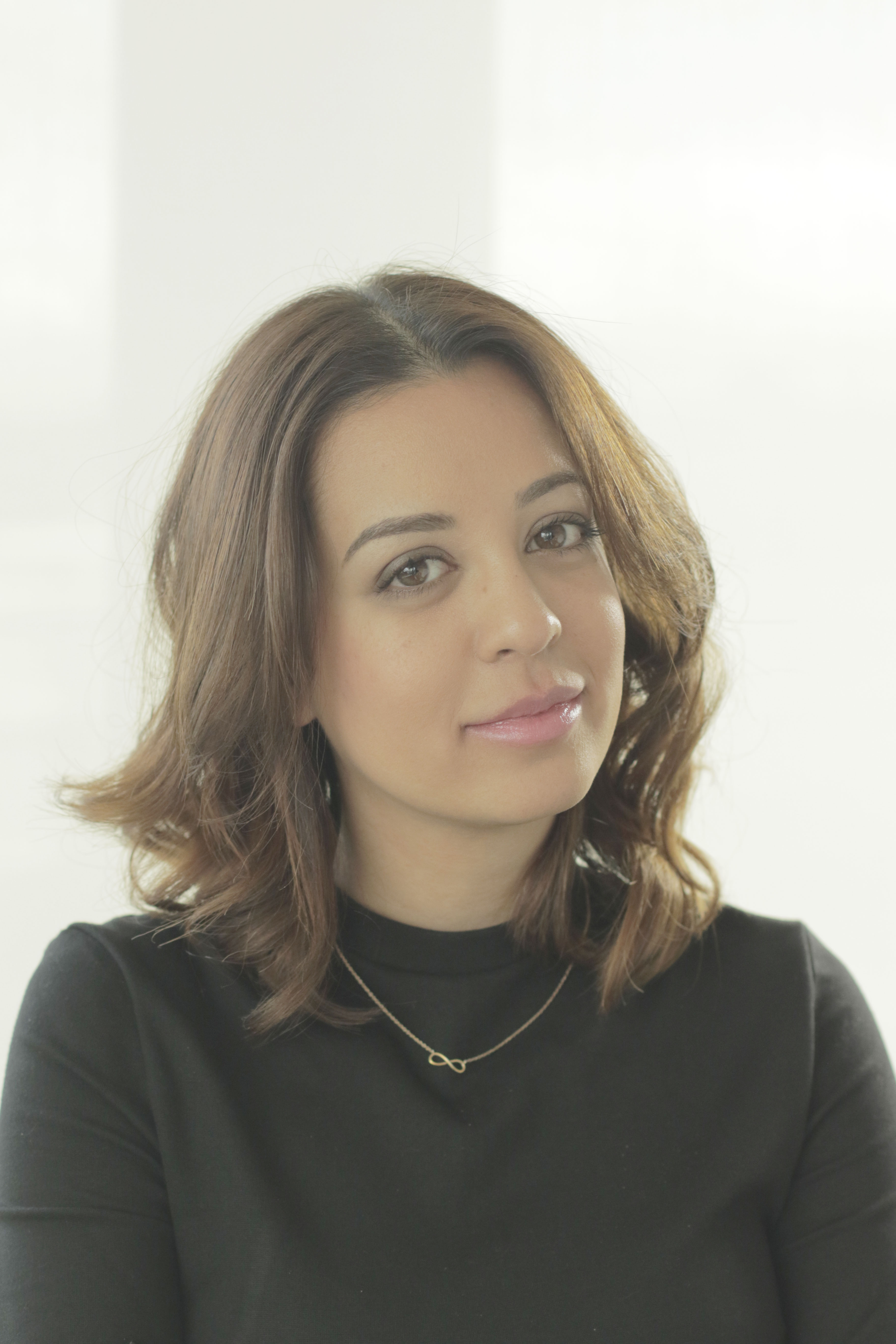 Jennifer is the Digital Editor at Homes & Gardens. Having worked in the interiors industry for a number of years, spanning many publications, she now hones her digital prowess on the 'best interiors website' in the world. Multi-skilled, Jennifer has worked in PR and marketing, and the occasional dabble in the social media, commercial and e-commerce space. Over the years, she has written about every area of the home, from compiling design houses from some of the best interior designers in the world to sourcing celebrity homes, reviewing appliances and even the odd news story or two.