Kelly Wearstler's 5 top tips for styling a winter living room
Want to make your living space feel warm, inviting and cozy? Take advice from one of the world's top designers – this is how Kelly Wearstler styles her winter living room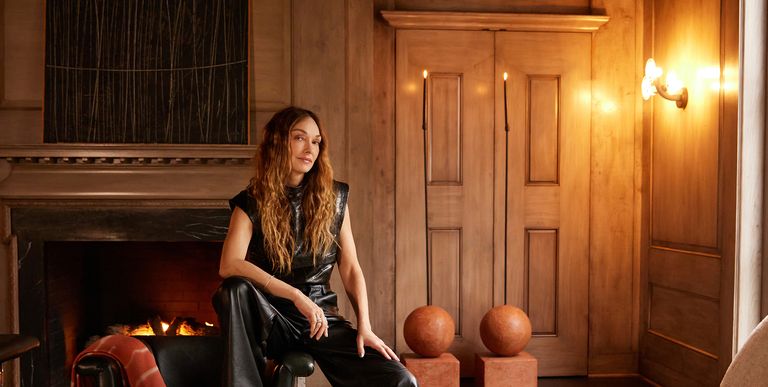 (Image credit: Kelly Wearstler)
By Lucy Searle published
If your living room doesn't feel quite as cozy as it should at this time of year, there are some quick fixes that design maven Kelly Wearstler recommends – all of which are achievable, quick and easy.
Below, the designer, who is internationally renowned for creating glamorous interiors in luxe hotels and high-end private homes, offers her take on the best winter living room ideas.
Kelly Wearstler's tips for styling winter living rooms
Many of the items shown below are on sale at Kelly Wearstler, or of course, you can use what you already have at home.
1. Use an autumnal color palette
The first step to perfectly styling a living room for winter? Color, says Kelly Wearstler.
'Elevate your space with an infusion of alluring autumnal hues and the fiery, golden warmth of the season. Throw cushions in deep earthen colors and sumptuous textures add layers of depth and richness with easy transformation,' she says.
2. Introduce the outdoors with florals
Christmas foliage ideas, are intrinsic to styling a winter living room.
'Florals in a bold, grounded-spice palette bring an evocative, organic energy and connection to the outdoors inside.'
3. Conjure up warm light and fragrant aromas
The simplest secrets to a cozy living room is often just getting the light levels – and warmth, just right. Similarly, the very best home fragrance can instantly transform a space into one that feels inviting and inspiring.
'Lighting a fire, tall tapers and a warm, fragrant incense heightens the sensory experience beyond spatial to spirited,' says Kelly.
4. Create a focal point for the space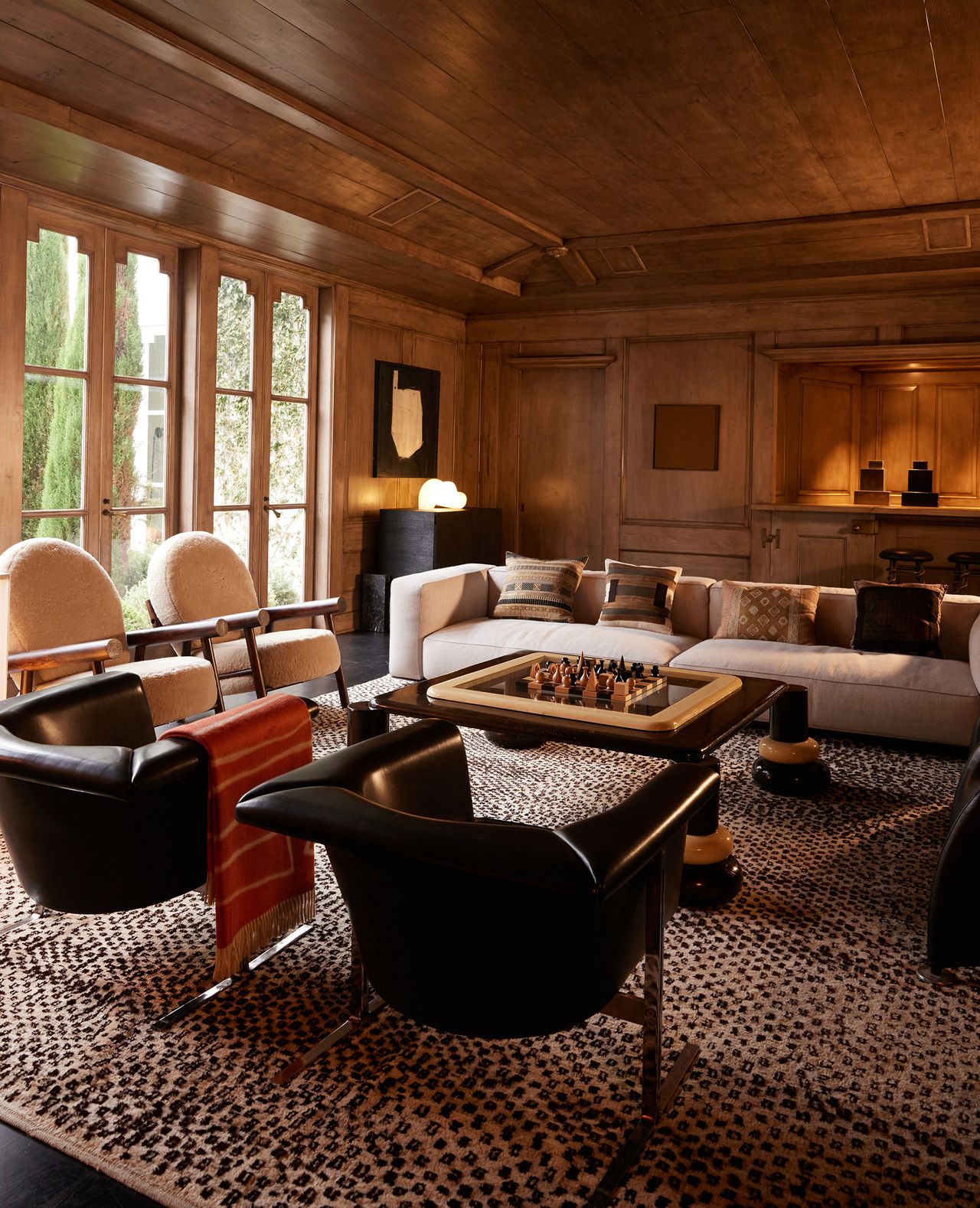 Every successful living room has a focal point. This might be a lit fire in a gorgeous fireplace, or it might be perfected coffee table styling. Or, it might be a decorative element that encourages sociability and togetherness.
'I love adding a beautiful chess or backgammon set to center around for cozy evenings,' says Kelly.
5. Add layering for comfort
For any space to feel comfortable, it needs layering. This comes with rugs – laid for winter if not for summer – throws, upholstered chairs, floral displays, and even that chess set – all in warm, autumnal shades.
'Layering a patina of fall style instantly uplifts interiors and invites intimate, feel-good gatherings,' concludes Kelly.
My first job was writing a DIY column for a magazine for the over 50s (which seemed a long way off back then). I then moved to a DIY magazine as deputy ed, then freelanced my way around the homes departments of most women's magazines on the market before working on Your Home and Family Circle magazines as homes editor. From there, I went to Ideal Home magazine as associate editor, then launched 4Homes magazine for Channel 4, then the Channel 4 4Homes website before going back to freelancing and running a social media business (you can see where I had kids from the freelancing gaps!). I was tempted back to the world of big business by the chance to work with the great team at Realhomes.com, where I was Global Editor-in-Chief for two and a half years, taking it from a small website to a global entity. I've now handed the reins of the website to our American managing editor, while I take on a new challenge as Editor-in-Chief of Homes & Gardens.