Living room styling – 7 ways to style a living room like a pro
Interior designer Cortney Bishop's 7 steps for approaching living room styling to add those vital finishing touches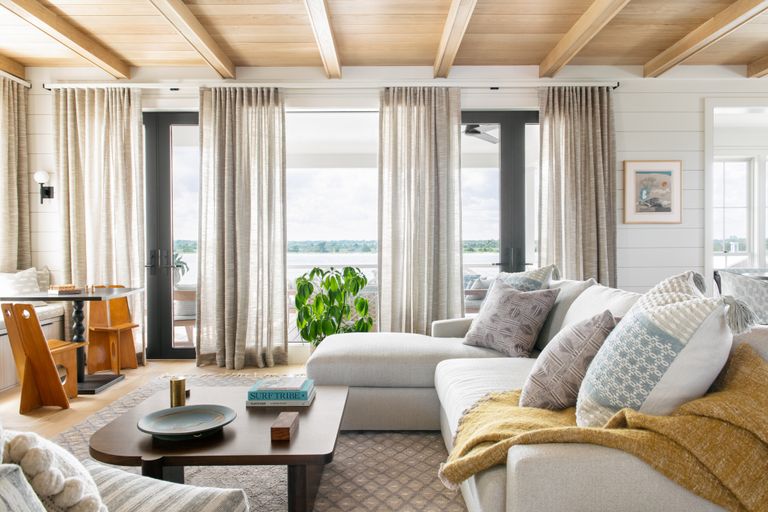 (Image credit: Cortney Bishop)
Living room styling is the icing on the cake of a room's design. Those finishing touches can make or break the space – but they take skill to get right. Plus, although they are the last details to be added to a space, they are best conceived as soon as you start planning your new room.
If you are compiling living room ideas for a remodel now, these living room styling tips by South Carolina based interior designer Cortney Bishop – known for her warm, inviting interiors, and founder of Cortney Bishop Design – are a must-read.
Living room styling
For Cortney, living room styling isn't so much about colors – you can see from her room designs below that she relishes neutral schemes that use natural textures and vintage pieces to add character and warmth. Rather, Cortney approaches styling and designing a living room from the floor upwards.
1. Begin with the living room floor
'Starting from the ground up, let a rug serve as the foundation to your living room and build from there – I'd even recommend nailing the rug to truly anchor it within the space.'
Cortney also recommends using living room rug ideas to inspire your living room color scheme.
'Use this as the opportunity to pull in colors that will set the tone for the rest of the room's palette and further inspire your design direction.'
2. Hang window treatments that boost light levels
'Make sure your window treatments are a top priority! Take those rods up, up, up, and off the window trim (if possible) so the maximum amount of light can shine through. The more you play with light this way, the more coziness and warmth you can welcome in.'
3. Choose seating that suits your lifestyle first
'When it comes to living room seating, think about your head count and all the ways you'll be using your living room: Do you like to entertain? Do you enjoy snuggling up? Do prefer to lounge or sit formally? Create seating opportunities that fit the way your household thrives.'
4. Layer lighting to vary the living room's moods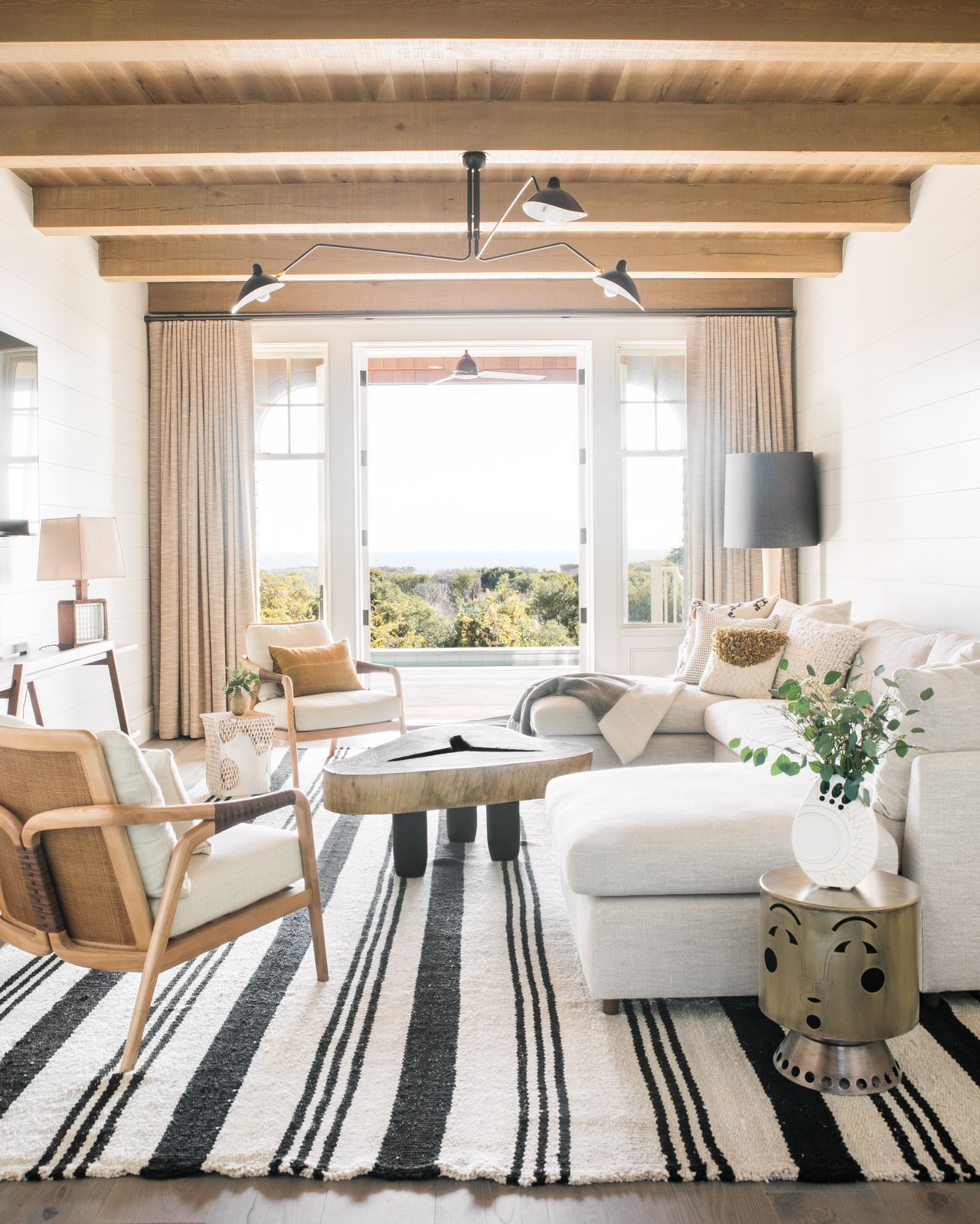 'Layer in the living room lighting, and have fun with it! Don't just rely on one source either – consider overhead lights, wall lamps, and floor lamps to truly make it shine. More layers of light = more mood. And, don't forget to put all of your lights on dimmers!'
5. Boost wellbeing with house plants
'Greenery never fails in the living room, and all forms are welcome! Bring the outside in by situating plants and trees across the space for an unexpected, yet fresh and lively energy.'
6. Buy vintage for character
'Vintage is gold. Give the people something to talk about and incorporate something unique that no one else will have. Vintage items are instantly a conversation spark, and best of all, I'm confident that you'll cherish it forever.'
7. Add texture with woven fabrics
'When selecting fabrics for your living room furniture, go for woven with more than one yarn color. If your living room is going to be that true family gathering space, these pieces will get a lot of love and hold a timeless design presence for all to enjoy.'