Designer Profile: Kelly Wearstler
Internationally recognized for creating glamorous interiors in luxe hotels and high-end private homes, Kelly Wearstler is one of the pre-eminent names in American contemporary interior design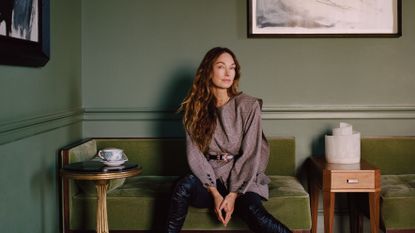 (Image credit: Kelly Wearstler / Harry Crowder)
Sign up to the Homes & Gardens newsletter
Decor Ideas. Project Inspiration. Expert Advice. Delivered to your inbox.
Thank you for signing up to Homes & Gardens. You will receive a verification email shortly.
There was a problem. Please refresh the page and try again.
Kelly Wearstler has an indefatigable work ethic and a boundary-pushing approach to design. Becoming a global lifestyle brand takes talent and determination, of course, and often a little good fortune as well as judicious networking. Yet these ingredients, alone, are rarely enough to propel a business to its highest potential.
Kelly Wearstler proves that the path to fulfilling entrepreneurial dreams is much more complex than outward glamor can ever express. In addition to these skills she brings impeccable instincts, self-belief, an indefatigable work ethic and a passionate desire to continually evolve – some of which she shares with H&G here, along with invaluable interior design tips.
From launching her eponymous studio Kelly Wearstler as a solo designer in 1995, Kelly has built a business which, today, employs a team of 50 designers and architects, housed in a studio in West Hollywood, Los Angeles.
Best known for her show-stopping boutique hotel redesigns, she has also transformed the interiors of restaurants and retail outlets and created aspirational homes, including those of Gwen Stefani and Cameron Diaz. She has authored five interior design books and appeared as a judge on US interior design talent reality TV show Top Design (2007/2008).
And her prolific creative journey also includes collaborations with other global brands to curate fabric and wallpaper collections, lighting and rug designs, tiling, clothing and jewellery, furniture ranges – including her 2021 Transcendence designs – and most recently a paint range: the California Collection created with Farrow & Ball.
Design aesthetic
So what is the Kelly Wearstler design aesthetic? It has been rigorously scrutinized for decades in attempts to define her approach and align it within a neat style niche. Some have referenced echoes of mid-century modernism and Hollywood Regency – which are certainly apparent – others have described it as maximalist or 'uninhibited' West Coast Glamor but, as with all the memorable names in design history who rebelled against 'the rules', Wearstler's style confounds easy categorization and emulation.
In interview after interview she talks of the importance of taking risks and pushing boundaries and this is echoed again in our communication.
'I naturally gravitate towards a Californian, west-coast aesthetic – a mixture of effortless luxury and natural materials. But I do try not to be restricted by boundaries when it comes to my style, as my aesthetic is always evolving,' says Kelly. 'I love to explore mixology and juxtapositions – taking risks by blending contrasting designs such as old and new, raw and refined, masculine and feminine.'
Her website describes her schemes as provocative. It would be fair to say her interiors demonstrate an eclectic, confident and apparently fearless celebration of color, pattern, scale and 'the mix' which together evoke a powerful emotive response.
Destination design
Kelly knew early on that a creative career was her calling. Art was her favorite subject at school, she has always adored fashion and her passion for spotting treasure in thrift and vintage emporiums was ignited in childhood, too.
'For as long as I can remember, I have been drawn to design. From a young age my mother would take me to antique shows and auctions – opening my eyes to the world of design.'
Kelly goes on to say, 'Interior design is truly my dream job, it incorporates so many of my passions – pattern, texture, fashion, architecture, art history, sculpture, light and movement.'
Working towards the dream
Born to young parents – aged just 17 and 18 – with roots she describes as working class, Kelly was surrounded by strong, working women. They taught her that nothing comes easily and inspired her with the impetus to forge her own path.
'My mother and the women in my family each supported my independence and creative journey, instilling a strong work ethic that helped me to develop my personal style,' says Kelly
Despite a happy childhood in Myrtle, South Carolina, Kelly was keen to experience life in a more international setting and moved to Boston to enrol at Massachusetts College of Art. Here she achieved a bachelor's degree in interior and graphic design, taking additional classes in architecture and waitressing in the evenings to self-fund her education.
She secured internships at Cambridge Seven Associates in Boston and the respected graphic and interior design studio Milton Glaser in New York.
On graduating she moved to Los Angeles and worked briefly as a production assistant on film sets but knew she wanted to be her own boss and create interiors so made the leap to found her eponymous firm in 1995. She worked again as a waitress in the evenings whilst her design business grew organically and by word of mouth.
At first the focus was residential. A personal introduction led to a commission to decorate the house of then real estate developer Brad Korzen (whom she later married in 2002). Brad Korzen is Founder and Chief Executive Officer of Los Angeles-based Kor Group which was founded in 1999.
But her truly big break might be said to be her first hospitality project in 1999; the interiors of the Avalon Hotel in Beverly Hills.
Design heroes
It is perhaps, then, little surprise, that some of her design heroes were also known for following their own instincts and defying convention.
'A few of the more well-known designers that have had an impact on me are Ettore Sottsass and Gio Ponti because they really pushed the boundaries of the time they were living in,' Kelly says, going on to reveal, 'Designs that explore a clever use of materiality, juxtaposition of styles from a range of eras, and risk-taking aesthetics appeal to me most.'
The Met Museum described Italian designer and rule-breaker Ettore Sottsass (1917-2007) as a Design Radical in its 2017 exhibition of his work. Giovanni 'Gio' Ponti (1891-1979), the Milanese architect of more than 100 buildings, who was also a furniture designer, teacher and publisher of Domus magazine was equally widely regarded for his avant-garde approach.
Staying curious
One senses that, like her design heroes, Kelly's heady, sensual yet carefully curated blend of styles, eras and mediums comes from an energetic – even restless – and intellectually-curious mind.
She speaks of seeking out 'the anomalies', of finding the undiscovered artists and artisans and of a continuing desire to 'push' and evolve. Her home is her creative laboratory and, endearingly, her desire to continue to hone and educate her 'eye' seems as potent as ever.
'I do think your voice and aesthetic is a constant work in progress, always being shaped and informed by new surroundings, voices, art, music,' Kelly says.
When asked for her design superpower she also reveals, 'My design superpower would be that I never repeat myself. Each project is individual and has its own story.'
A pivotal moment
'Creating my MasterClass was a dream project. The whole experience really pushed me to evolve in an unexpected way and that is what life is about. If you have a true passion for something I believe you can do anything you put your heart, soul and mind into.'
Kelly Wearstler was the first interior designer to be featured on the MasterClass platform.
Current projects
Hotels continue to be a significant focus. Downtown LA Proper (above) – the fourth Proper hotel designed by Kelly Wearstler, is soft launching in August 2021. The Broad Beach residential project was also recently completed.
Studio specialism
'We are really multi-disciplinary and diverse and can take on any project. Just this year we completed our first conceptual design by imagining a home for the new Hummer EV,' says Kelly.
Above, you can see one of the publicity shots from Kelly's Farrow & Ball collaboration.
Key areas of business evolution
'Every project is truly unique and when I look back, I see them as capsules of time – my passions haven't changed, they have been broadened with the discovery of the new (and old) along the way as I have strived to educate myself and bring an exceptional lens to each project.
'A creative cross-pollination in the studio inherently informs each interior project and product design of every scale.'
Kelly Wearstler's favorite brands and shops
'I'm constantly sourcing new pieces, it's my favorite thing to do! I spend a lot of time researching and looking online. These are some of the places that I regularly visit for sourcing:'
'I also shop throughout my travels to collect a range of vintage pieces.
Each year myself and designers from my studio also visit Round Top, an incredible vintage fair in Austin, Texas, filled with unusual treasures, to source for projects that we are working on.
My dream client
'I'd love to work with one of my favorite fashion houses, like Louis Vuitton or a project in transportation – a yacht or airplane would be amazing!'
Extra insights
Kelly is a board member for Desert X produced by the Desert Biennial – a not-for-profit charitable organization – it was set up with the aim of creating 'public exhibitions of art that respond meaningfully to the conditions of desert locations, the environment and indigenous communities; promoting cultural exchange and education programs that foster dialogue and understanding among cultures and communities about shared artistic, historical, and societal issues; and providing an accessible platform for artists from around the world to address ecological, cultural, spiritual, and other existential themes.'
Sign up to the Homes & Gardens newsletter
Decor Ideas. Project Inspiration. Expert Advice. Delivered to your inbox.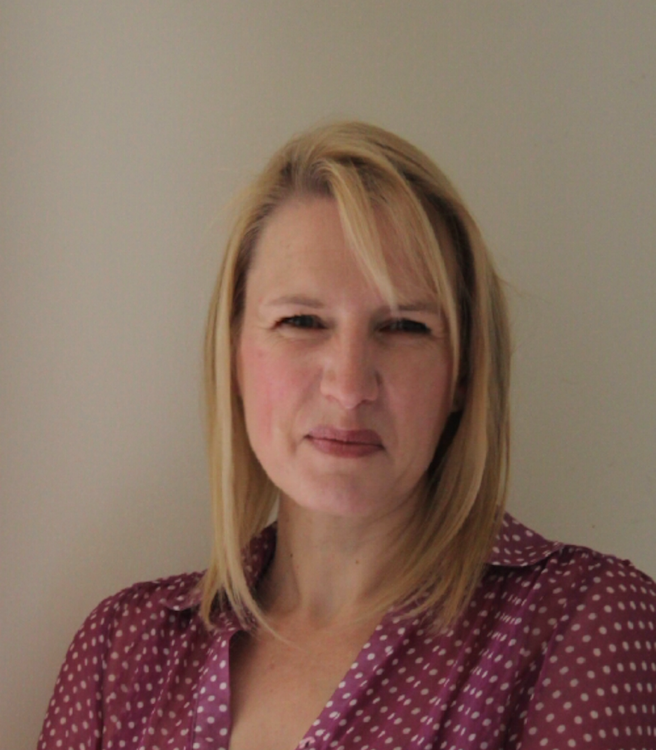 Interiors editor and brand consultant, Kerryn Harper-Cuss has worked on four interior magazines and edited three of these, most recently The English Home, where she was Editor-in-Chief of both its UK and US editions for almost 12 years. She now writes for a number of high caliber publications, moderates design seminars and is particularly delighted to pen profile features on world-class interior designers for a regular slot on the Homes & Gardens website.