Best wall storage cabinets: 8 stylish designs to carry your clutter
With these wall storage cabinets, you can double up on space while adding elegance to your home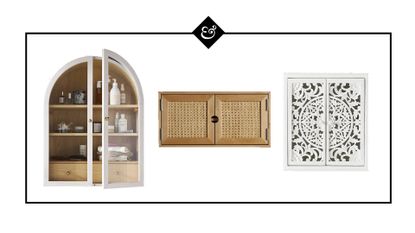 (Image credit: Future)
These wall storage cabinets can unlock a vast new area for storage within your bedroom, bathroom, or pantry – and these designs we've handpicked below will help to accentuate your space with their chic yet modern aesthetic. With the excellent storage pieces we chose below, you can banish clutter and frame your storage in an unobtrusive way, whilst taking up zero floor space in your home.
Cabinets can help with the safekeeping of your treasured trinkets too, and keep them from being misplaced. All of these choices are wall-mounted, so it is really important to think about which wall, or which section of your wall, you want to choose. Also consider if assembly is required for the cabinet that you've chosen, too. A high-quality wall storage cabinet will help you to organize every single space within your home in an effortless way, and slip away things that you don't want to be seen.
These clever storage ideas include entryway storage ideas to hold keys and your mail, to toy storage ideas for hiding away prized collections. A wall storage cabinet can be used for multiple purposes. Place yours wherever deems suitable to carry – and in most cases hide – your clutter.
---
These 8 wall storage cabinets will transform your space in an instant
You can trust Homes & Gardens. Our expert reviewers spend hours testing and comparing the latest products, helping you choose the best for you. Find out more about how we test.
1. Fern Wall Storage Cabinet
This wall cabinet with tempered glass doors is the perfect way to showcase your items
Specifications
Size: 32"H, 24"W, 10.25"D
Material: Ash wood veneer with tempered glass doors
Use: Bathroom, bedroom, or anywhere!
Reasons to buy
+
Plenty of vertical storage
+
Brass-finished aluminum hardware for a luxury look
+
Glass doors allow for visual display of belongings
+
Available in milky white or black finish
This is the perfect cabinet for absolutely any room in your home, with glass doors to allow your storage to be integrated into the aesthetic of your room. The brass hardware gives this cabinet a luxury look, and is available in black or white, to suit the design of your home.
We love the shape of the cabinet, and the drawer at the bottom for extra storage. There are two adjustable shelves, so you can keep an array of items in the cabinet and not worry about them being able to fit. Plus, this one doesn't require you to assemble it yourself, which is always a nice bonus.
2. Apothicaire Cabinet
This wall cabinet with doors capitalizes on space in style
Specifications
Size: 30 7/8"H X 21"W X 6 1/2"D
Material: Poplar & engineered hardwood with sundry veneer & glass
Use: Bathroom, kitchen
Reasons to buy
+
Plenty of vertical storage
+
Shallow design so can fit in small spaces
+
Adjustable shelves
+
Choose from black, white & cornflower finishes
The long design of this cabinet with double doors makes it so versatile, and perfect for kitchens as well as bedrooms and bathrooms. It has antique brass knobs and three adjustable shelves, so that you can make space for whatever you need to store. Light and simple in it's design, it won't weigh down the room it's in, and will accentuate the whole look. Choose from black, white, or cornflower to complement your space, and it will easily fit into smaller rooms because of its shallow design.
3. Gillian Wall Storage Cabinet
This wall-mounted storage cabinet has woven panels to helpfully hide any clutter
Specifications
Size: 12"H x 24"L x 12"W
Material: MDF
Use: Bathroom, kitchen, bedroom
Reasons to buy
+
Woven wicker panels for pretty design
+
Spacious drawers to hide clutter
+
Storage shelf on top to display items
Neatly store away anything that you don't want on display with these unique cabinets, which have woven panels to add another element of detail. The natural wood finish would beautifully complement a bathroom or bedroom, and they're perfect for tidying away clutter to keep your space looking clean and fresh. The cabinets also double as a shelf, as you can display a few of your prettier items on top.
4. Maison Cabinet
This glass wall cabinet will elegantly display your perfumes and jewelry
Specifications
Size: 12.25"H, 7"W, 6" projection
Material: Brass, glass
Use: Bedroom
Reasons to buy
+
Transparent all the way around
+
Glass and gold brass for elegant design
+
Unique pentagon shape
Reasons to avoid
-
Glass shows marks and dirt more easily
This classic glass cabinet is the height of elegance and will add an unmistakable degree of sophistication to your jewelry, lipstick or perfume collection. Handcrafted and therefore totally unique to your home, this cabinet will lighten up your space and daintily display all your favorite treasures. We'd recommend keeping this one in the bedroom, as the glass will pick up dirt and grime more easily. You'd have to treat this with more delicately to keep it in good condition.
5. Lombok Double Bath Cabinet
This wall storage cabinet for the bathroom is clean and bright to make your space lighter
Specifications
Size: 27"H, 24"W, 8" projection
Material: Handcarved and hand-stained acacia wood
Use: Bathroom
Reasons to buy
+
Unique filigree-inspired cutouts on cabinet doors
+
Bohemian style
+
White, gray or dark blue finishes available
+
Fitted with interior glass shelf
Reasons to avoid
-
Variation from piece to piece due to handcarved & hand-crafted wood
Hand-carved from tropical hardwood, this bathroom cabinet will add a bright, clean look to your space. It will work magnificently with natural light streaming into your bathroom, and create shadows with the sunlight through the unique cutout designs on the cabinet doors. It adds a bohemian touch to a room that can sometimes feel clinical, and has plenty of room for all of your bathroom essentials.
We love the fact that each piece has handcrafted and hand-stained acacia wood, adding a natural and earthy vibe to your bathroom. And if you think this cabinet would look great in your bedroom, we say go for it.
6. Ferm Living Haze Wall Cabinet
This three-tiered wall cabinet with a wired glass door would be a gorgeous bathroom feature
Specifications
Size: 23.6" H, 13.8" W, 5.9" D
Material: Glass and powder coated
Use: Bathroom
Reasons to buy
+
Three equally spaced tiers
+
Lots of vertical storage
+
Unique wired or reeded glass door
+
Available in black or cashmere finish
This stunning wall cabinet from Ferm Living has a glass door degisn with a twist. Choose between wired and reeded glass for a semi-transparent display of your bathroom essentials, which can be organized neatly on the three tiers behind the door. There is a black and a cashmere option to choose from, so you can add a touch of elegance into your space while getting the benefits of a storage-savvy unit. A great option if you're going for a contemporary look in your kitchen too.
7. Berkey Wall Mounted Bathroom Cabinet
This wall mounted cabinet has drawers, cupboards and an open shelf for all your storage needs
Specifications
Size: 24.5'' H, 19.5'' W, 8'' D
Material: Manufactured wood
Use: Bathroom, kitchen
Reasons to buy
+
Multiple storage options in one unit
+
Open shelves for visual display of items
+
Gleaming chrome hardware
+
Adjustable shelf inside cabinet
This wall mounted storage cabinet boasts multiple storage options, including two drawers and a cabinet for bulkier products you prefer to keep out-of-sight, and one open shelf for displaying your go-to items so you can easily access them. You could also pop a couple of things on top of the cabinet, like a hanging plant as modeled by Wayfair in the image above. It's not too bulky, so would fit in smaller spaces, and would look best in a bathroom, as it's been designed for, but would work well in a kitchen too.
8. Delaney Wall Cabinet with 2 Doors
This elegant cabinet offers storage with style through its tempered glass and chrome hardware
Specifications
Size: 24" H, 8.5" L, 20.5" W
Material: MDF and tempered glass
Use: Bathroom, bedroom, kitchen
Reasons to buy
+
Paneled doors decorated with cathedral style wire
+
Chrome accents offer high-end look
+
Adjustable shelves
Reasons to avoid
-
Only one finish available
The Delaney Wall Cabinet is both elegant and practical, with a white wooden finish and shiny chrome hardware that would be guaranteed to add style to your space, whilst organizing your home essentials. The glass doors are accented with unique cathedral-style wire which would look great in your bathroom, bedroom or kitchen. Store your cosmetics, your toiletries or your pantry essentials inside and adjust the two shelves to your preferred heights. A wall cabinet that is both versatile and chic.
---
How we chose these wall storage cabinets
To be explicit when it comes to how we chose the wall storage cabinets in this guide: we've not had hands-on experience with these wall storage cabinets, however, we did carefully consider our picks against a number of criteria, including size, material, and functionality.
We selected cabinets that would largely be suitable in bathrooms, bedrooms and kitchens, and opted to include a range of styles to suit as many tastes as possible. Beyond that, we cross-checked our favorites with customer reviews, so rest assured only products of a high standard made it to our list.
What to consider when shopping wall storage cabinets
You'll want to keep in mind the following criteria when browsing for the best wall storage cabinets. Refer back to this list and we're confident you'll make a purchase that suits your home and will last for years to come.
Size
Think about where you will be hanging your new wall storage cabinet, and always check the dimensions of a product to make sure it will fit in your space. Aside from the length and width of the cabinet, you'll need to check the projection, or depth, to see how far it comes out the wall. For smaller spaces, opt for shallow cabinets, as these are less bulky but can still offer plentiful storage solutions.
Material
Wall cabinets are made from a variety of materials, such as hardwood (MDF, manufactured or acacia wood are popular types), plastic, glass, and brass, or a combination of multiple materials. If your wall cabinet is going to hang in your bathroom, you'll want to opt for a durable material that can withstand mold and mildew, like PVC or MDF. Otherwise, cabinets with glass doors look great and can be kept in good condition if you clean them regularly.
Shape
What shape would best complement your space? A standard wall cabinet is rectangular, but there are lots of modern designs like pentagonal and semi-circular cabinets that look great too.
Finish
Some cabinets come in one standard design, whereas others have multiple colors to choose from. Cabinets can also be matte, shiny, or textured, styles which can all look great if you wipe them down regularly with a soft cloth.
Browse more wall storage cabinets...
When it comes to storage, you might be looking for a very particular piece to perfectly blend with your existing décor in your home. If you are still searching for the quintessential wall storage cabinets, then browse our favorite retailers below:
Sign up to the Homes & Gardens newsletter
Decor Ideas. Project Inspiration. Expert Advice. Delivered to your inbox.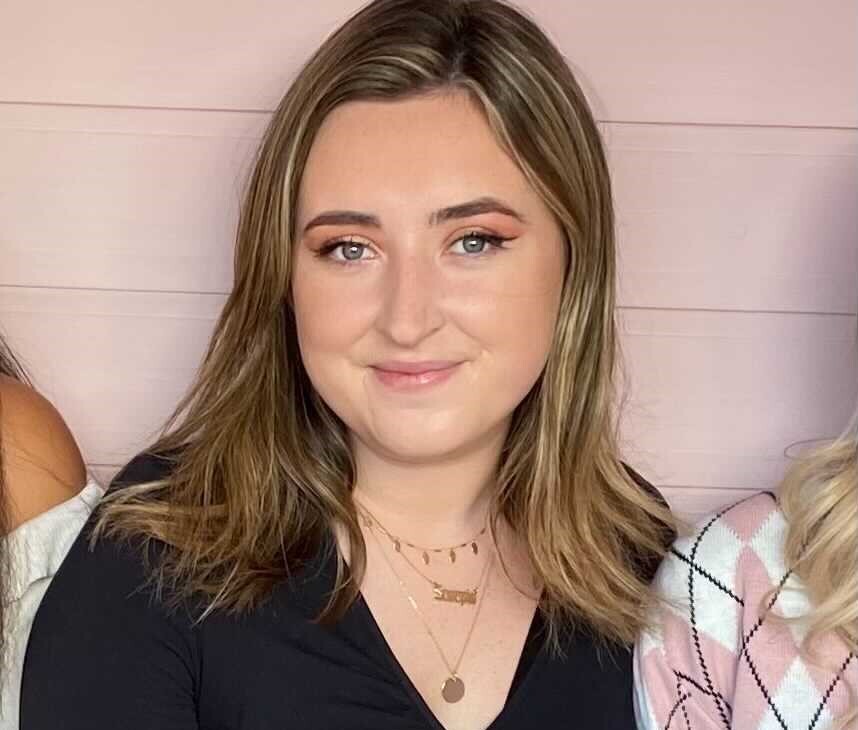 Molly is the Ecommerce Writer for Homes & Gardens and spends her time searching the internet for the next best thing for your home, with a focus on shopping edits and buying guides. Before joining Homes & Gardens, Molly graduated from the University of Exeter with a degree in English Literature, with previous internships undertaken at The Economist in her summer breaks.