7 reasons to do an autumn deep clean – and the key garden jobs you should be tackling
On a clear autumn day, venture out into the garden for these routine jobs of maintenance and cleaning, before retreating back inside to the warmth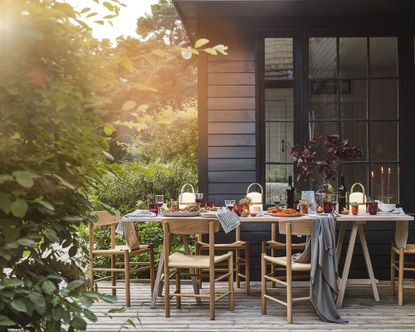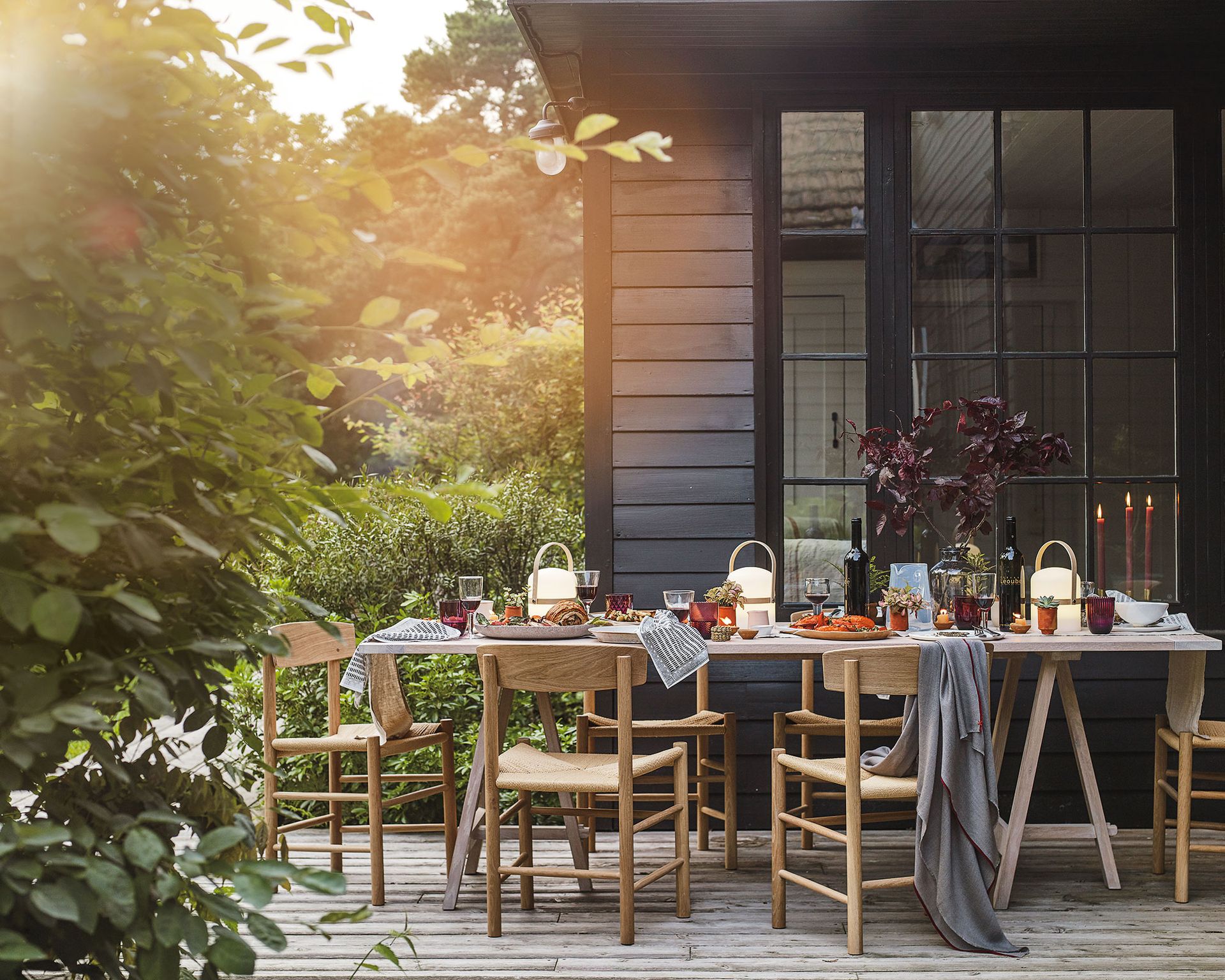 (Image credit: Future / Emma Lee)
No garden is completely maintenance-free; even one without plants would have to be cleaned now and then, but in our opinion, this would not be a true garden. Grass, plants, and trees by their nature grow and therefore need mowing or pruning, and weeds will always find space to make in between pavers. Many types of paving and decking are porous and attract the moisture algae need to grow, so they will also need regular cleaning.
When you can get out in the garden, as well as admiring the first snowdrops rearing their nodding heads, giving promise of the warmth of spring to come, there are also some jobs to tackle through autumn and winter – predominantly cleaning, tidying, and getting ready for the return of growth.
1. Keep garden paths and borders clear from leaves and debris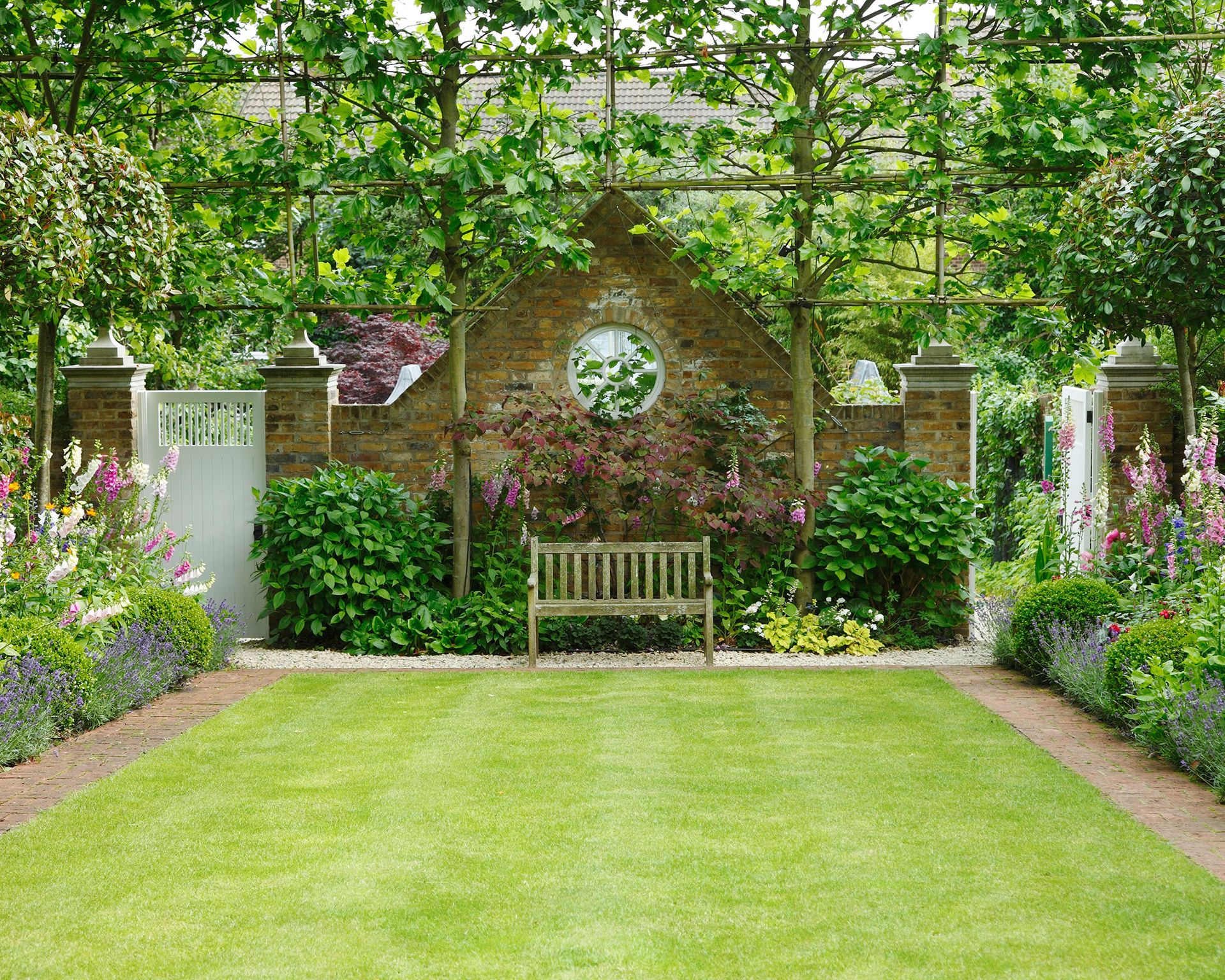 Use a leaf blower and blower vac to ensure tidy paths and gardens in no time at all. From removing unwanted weeds and debris from your decking to getting rid of spilled soil and gravel from your patio and even sucking up the green-tinged water from a paddling pool, a Wet & Dry vacuum cleaner is an autumn garden essential.
2. Remove unsightly weeds and dry moss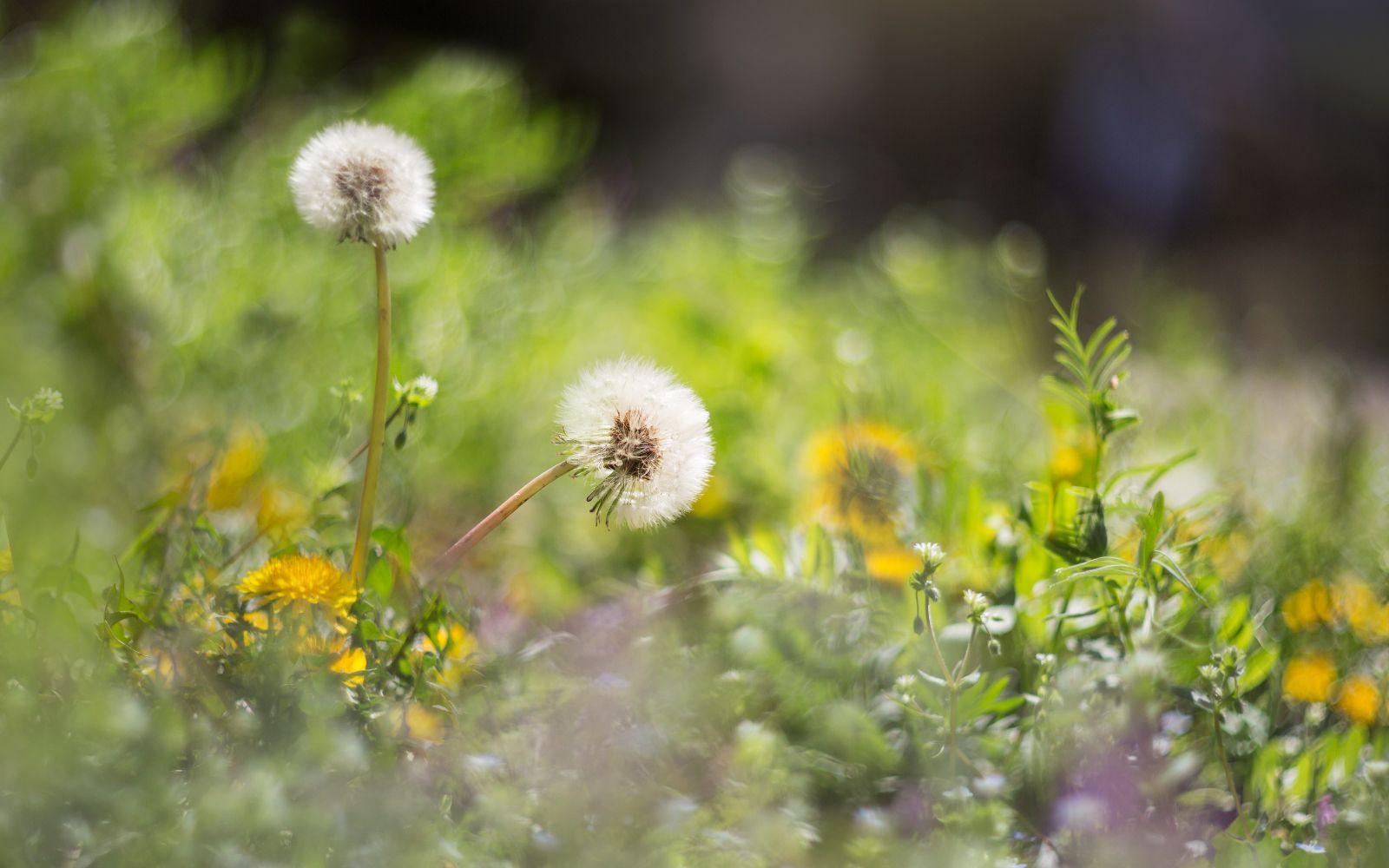 There is all manner of weeds and moss lurking in our gardens. The general consensus is that they're a pain – especially when they're encroaching on our prized flowers or vegetables and sapping the nutrients from the soil. In the case of some (Japanese knotweed, poison ivy, and stinging nettles – we're looking at you) they can also do more harm than simply spoiling the look of a border. Everyone knows about the nasty allergic reactions that occur from a run-in with nettles or poison ivy, while knotweed can tear through structural foundations at breakneck speed.
Battling with a weedy lawn? Frequent mowing is a good way to deter them. It weakens the plants and stops them from setting seeds, which can eventually get rid of them altogether. Just make sure you attach a basket to your mower, rather than leaving the clippings on the grass. The latter method can spread the seeds around, escalating the problem. Once your lawn is weed-free, you can remove the basket and leave the clippings on the ground, which will act as a natural fertiliser.
Alternatively, use cordless weed remover to effortlessly remove weeds and moss. True, it's a little old-fashioned, but it's certainly stood the test of time. Digging up weeds is one of those trusty, all-natural methods that, when done properly, work wonders.
3. Remove stubborn dirt from patios and decking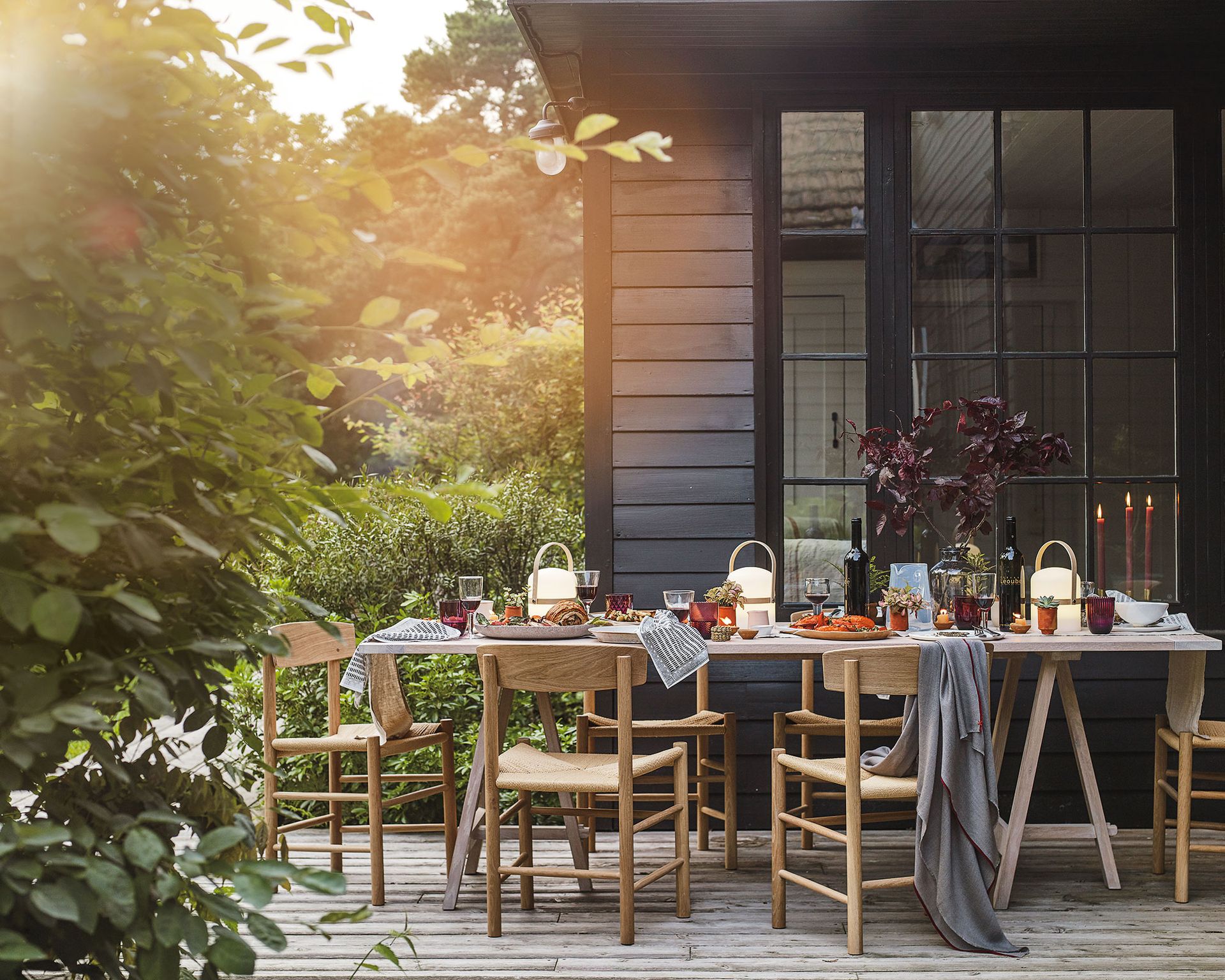 Patio, decking, and other hard surfaces around the garden discolour, thanks to the growth of algae, lichen, mould, and the odd spilled glass of wine. They can look unsightly and become dangerously slippery when wet, while the lifespan of wooden decks can be seriously shortened if the muck isn't removed. There are several ways you can tackle mould and algae. A scrubbing brush and soapy water will get some of it off, but it's not very effective and the problem will quickly return.
At first sight, pressure washers do a very effective job. However, using a pressure washer lance on stone surfaces can blast lines into it, causing serious damage, while wooden decking boards can be splintered by a powerful lance spray. If you are unsure of the setting, use the washer on its lowest pressure setting and hold the lance well back from the surface being cleaned. Many pressure washers have a rotating head accessory. If you use one of these and follow the manufacturer's instructions (wet the surface before starting work) it should do an exemplary job of keeping your surface clean and clear in no time.
Also, be aware that the water blasted out by the pressure washer needs to drain away somewhere – if it doesn't, you'll soon be working in a lake, and when it eventually dries the debris picked up by the water will be deposited back onto the surface you've cleaned! Sweep standing water to the nearest drain point.
4. Trim hedges to perfection with remedial pruning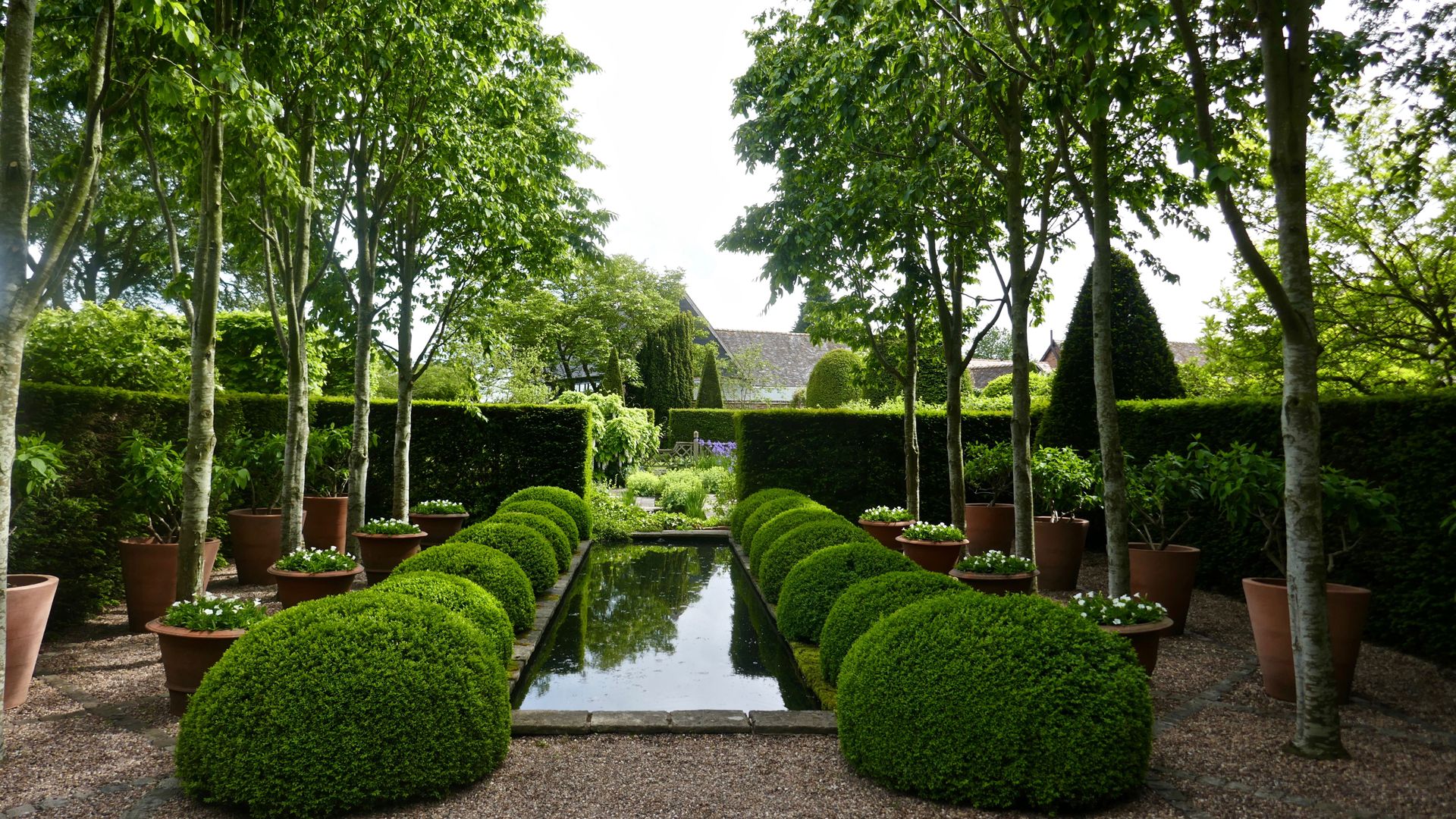 Hedges are great for wildlife and the environment, but they need to be managed. Hedges serve many purposes, from providing a clear boundary with your neighbours to creating a barrier for unwanted visitors in your garden or stopping people from cutting across a corner. They can create a screen to give you privacy and can baffle the prevailing wind to provide shelter for other plants. You can even use them within the garden to divide a larger garden into smaller sections or 'rooms'. Whether your hedge is large or small, deciduous or evergreen, over time it will tend to outgrow its space or it may become damaged. Snow can weigh the hedge down and cause it to split, and strong winds can cause growth distortion.
Many of the plants that are commonly used for hedging respond well to hard pruning to rejuvenate them and, when successful, it is often difficult to tell that the plants have actually been renovated. Remedial pruning is used to bring the hedge back to its former glory in a series of planned pruning, in stages over several seasons.
If you can, always trim the sheltered side of the hedge first, as this side will respond more quickly and produce new shoots. This will help protect the garden when the exposed side of the hedge is trimmed. To make the task easier, start at the base of the hedge and work upwards so the trimmings fall clear of the area you are working on rather than catching on the lower shoots and getting in the way as you work. A combination of a chainsaw - to trim dead, damaged, or diseased wood - and a battery-powered hedge trimmer will do the job.
5. Prune perennials, fruit trees and roses in dormant months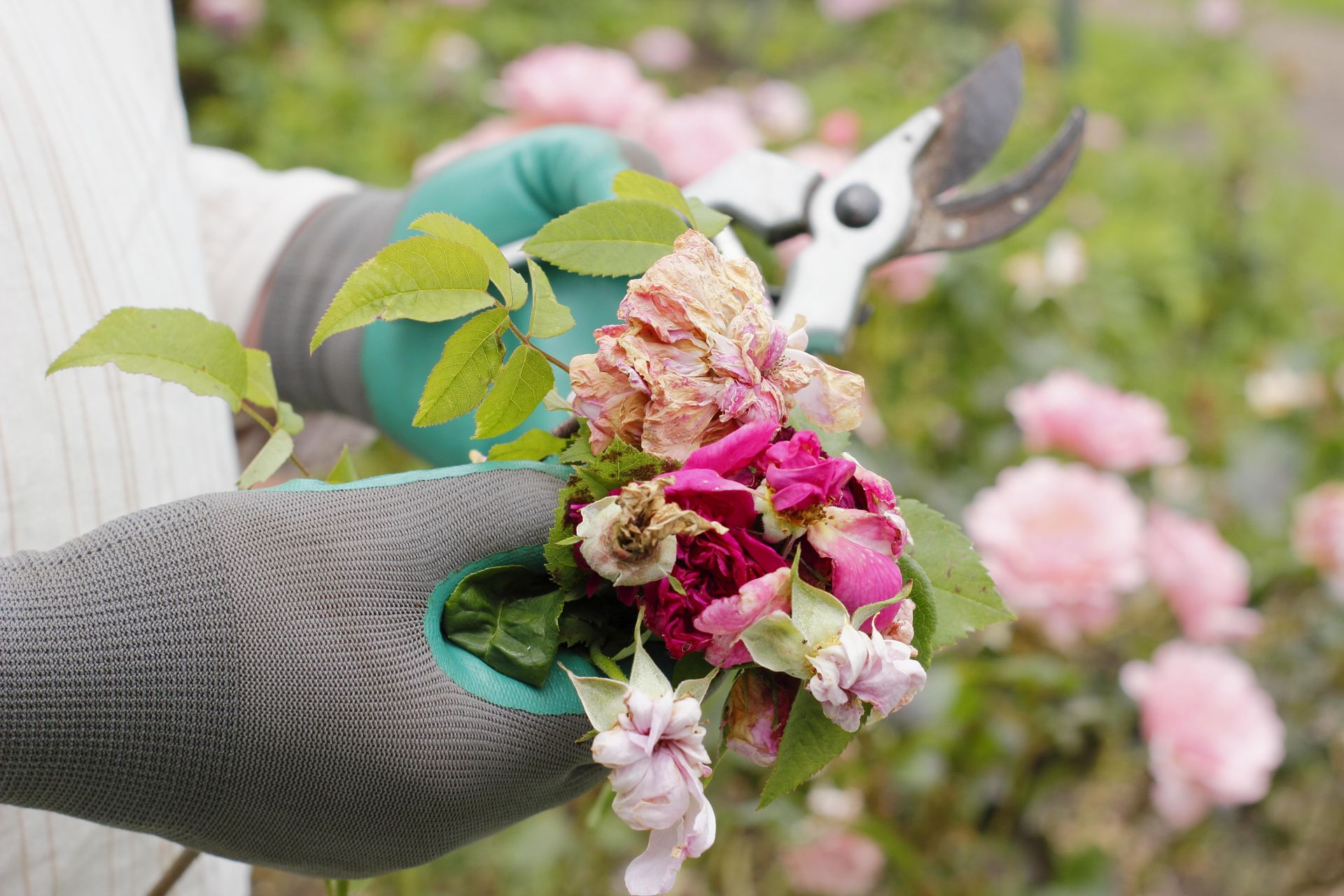 Treat your plants to a light trim and this will keep things smart through autumn and into next year. It will help keep them healthy and in good shape, removing damaged or diseased stems. Done regularly, it also stops shrubs from taking over, letting more light into the winter garden to benefit smaller plants that may have been stuck in their shade. Another plus is that in some overgrown cases, it can even make your garden look bigger. Little and often is the trick, so things don't get out of hand. It's the best time for pruning many shrubs, too, as they start to die back and they'll come back stronger next year.
Autumn is a key time for gardeners. It's the culmination of all your hard work in spring and summer, and the perfect time to prepare your garden for the colder months ahead. And at this time of year when everything else is dying back, neat lines of clipped shrubs can add crucial delineation and the stand-out factor as the rest of the garden fades away. So get your secateurs and shrub shears ready!
6. Give your lawn a final mow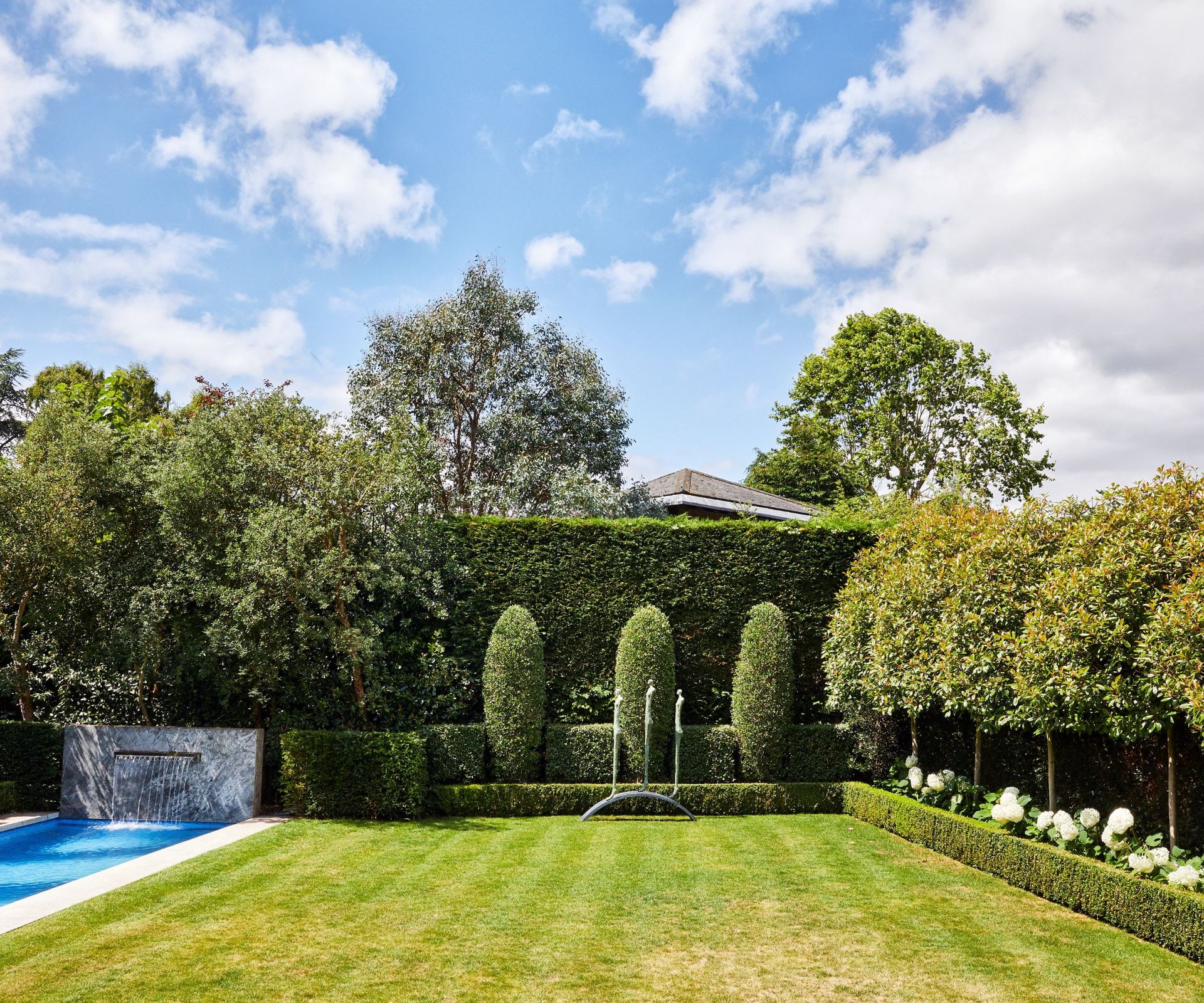 Put the goodness back into your grass and create a lawn to be proud of come spring with a final mow before winter. Grass doesn't grow as fast during this period, so lawn care and maintenance may have become something of an afterthought. But this only means that they need a corresponding amount of care, in order to keep them healthy and looking their best. The first important task is mowing, which keeps the lawn in good health and offers you the opportunity to keep an eye out for problems such as moss or bare patches. Around now you should be aiming to mow just once a week before winter descends; this will keep the grass looking good.
If you are mowing your lawn in autumn, be sure to raise the height of the blades to around 4-5cm. And be sure to never mow a wet or frosty lawn, as this can damage the grass.
7. Give ponds an MOT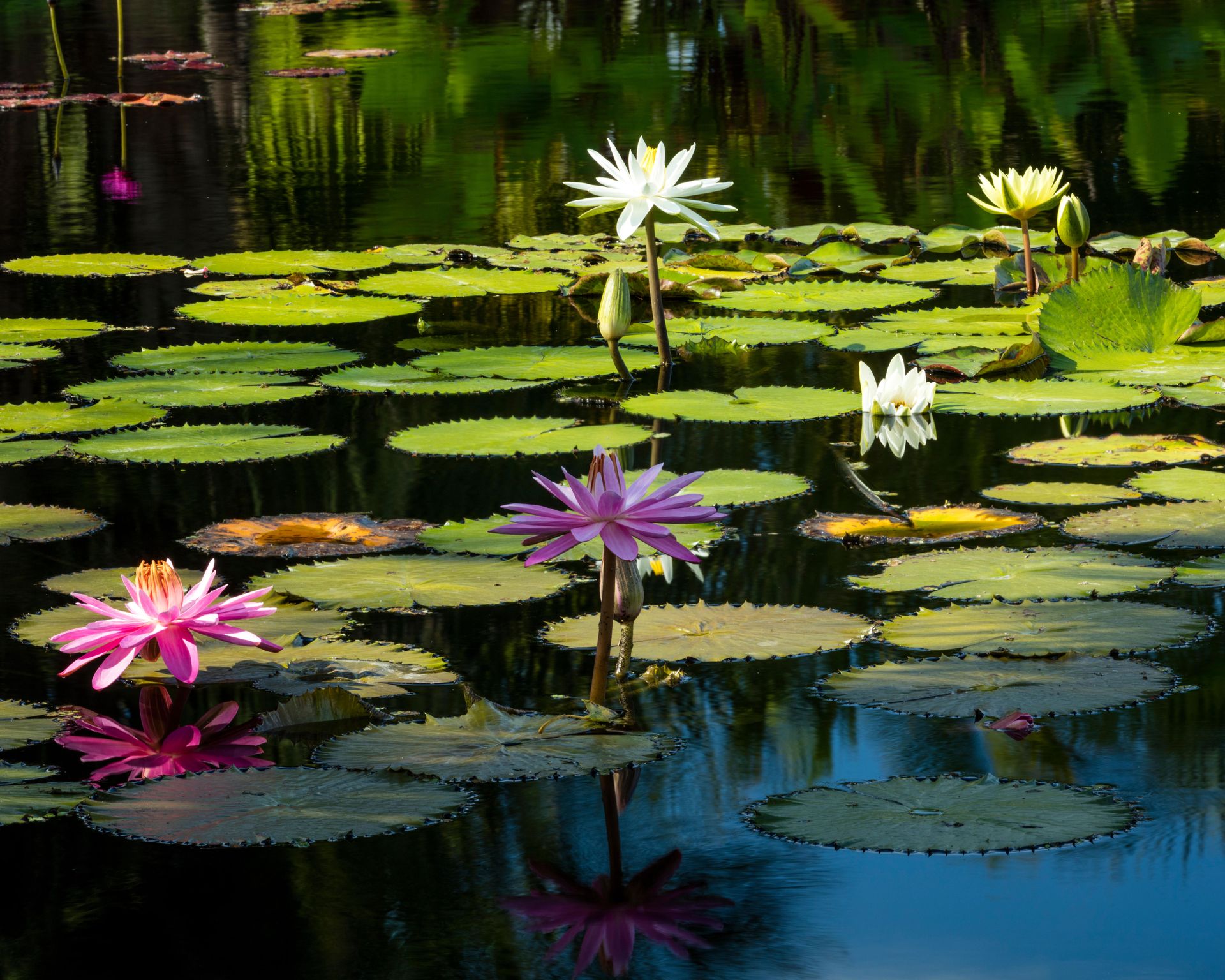 Don't wait any longer to clear out your pond – you'll only regret it later! By the end of summer, most ponds are looking a little tired – full of overgrown plants and weeds. And now is the ideal time to clear them out, as pond wildlife is less active when temperatures start to fall in autumn.
It's essential to clean your pond regularly to keep the water in a healthy condition. When there is a lot of debris in a pond, it falls to the bottom and creates sludge or silt, which reduces the levels of oxygen. This is not only harmful to wildlife and plants, but the pond will start to smell, too, as rotting vegetation releases methane gas. A thick layer of sludge also creates high levels of nutrients, which will help algae such as blanketweed to thrive in the spring.
In autumn, the main aim is to clear the water of decaying vegetation, to improve the look of your pond and prevent problems next year. Tidy up plants to prevent any more foliage from falling into the water and cut back spring or summer-flowering pond plants that have gone over. For most small pond clean-ups, you can simply remove weeds and sludge without taking out all the water.
Sign up to the Homes & Gardens newsletter
Decor Ideas. Project Inspiration. Expert Advice. Delivered to your inbox.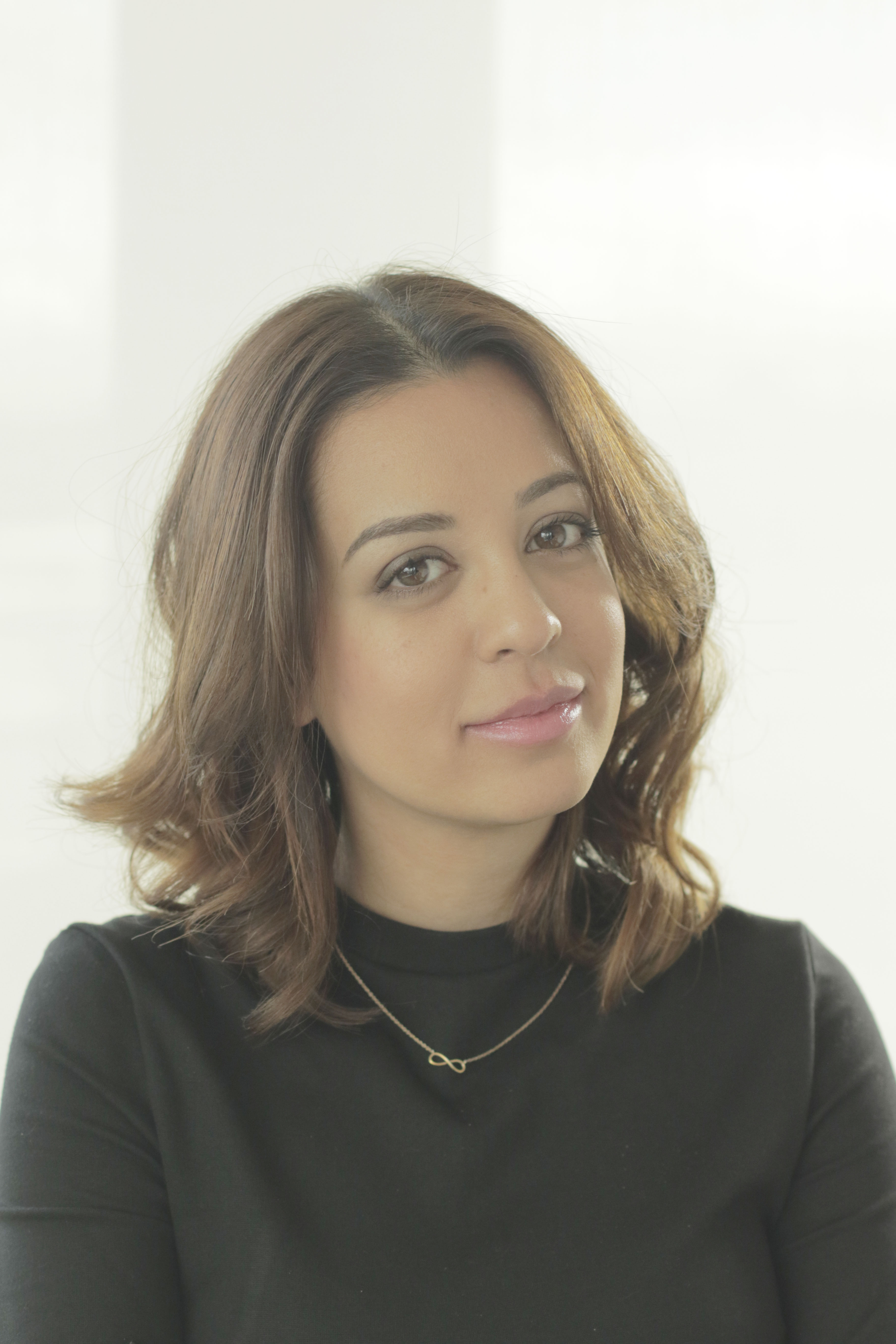 Jennifer is the Digital Editor at Homes & Gardens. Having worked in the interiors industry for a number of years, spanning many publications, she now hones her digital prowess on the 'best interiors website' in the world. Multi-skilled, Jennifer has worked in PR and marketing, and the occasional dabble in the social media, commercial and e-commerce space. Over the years, she has written about every area of the home, from compiling design houses from some of the best interior designers in the world to sourcing celebrity homes, reviewing appliances and even the odd news story or two.