Best tall indoor plants – 10 statement plants, chosen by houseplant experts
These tall houseplants will elevate your interior space with their shapely good looks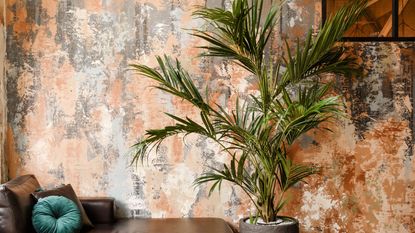 (Image credit: Vlad Deep/Alamy Stock Photo)
Sign up to the Homes & Gardens newsletter
Decor Ideas. Project Inspiration. Expert Advice. Delivered to your inbox.
Thank you for signing up to Homes & Gardens. You will receive a verification email shortly.
There was a problem. Please refresh the page and try again.
Using tall indoor plants in your home can really help to create a feeling that you're bringing nature inside. Several big architectural plants can add real beauty and harmony to your space, as well as maximizing air purifying benefits. Choose the right ones and they will give your interior more of a designer feel, with all that leafy foliage helping to 'finish' a room.
There's more good news as lots of our favorite large indoor plants are easy to care for too. Remember to consider the size and light requirements of the plant before purchase as the bigger they are the more of an investment they tend to be, so you'll want to get it right.
Whether you like big tropical leaves, classic palms or masses of pretty tumbling foliage on elegant stems you're sure to find the best indoor plants for you with our expert guide.
Sarah Wilson has been writing about gardens since 2015, covering everything from garden design to houseplant care. She has studied introductory garden and landscape design as well as floristry. When it comes to choosing indoor plants she is a fan of ones with big statement leaves like fiddle leaf figs, Swiss cheese and rubber plants.
Go big with 10 of the best tall indoor plants
Tall indoor plants can give any room an instant jungle vibe, and are particularly useful for large rooms that need a bit of greenery. 'Adding tall houseplants to your home is our favorite way to make your rooms look bigger and more put together, says Lotte Berendsen, gardening expert at Plantin.
But with so many plants to choose from, how do you know which are the best tall houseplants for your home? These tried-and-tested favorites are all recommended by experts, so make sure you include one if you're decorating with plants.
1. Rubber plant
Also known as: Ficus elastica, Indian rubber plant
Height: up to 8 feet
Best for: living rooms
Care level: easy and low maintenance, ideal for beginners
Rubber plants never go out of fashion. If anything, they just seem to get more and more popular. Part of this is due to their easy going nature as they're one of the best low maintenance indoor plants, and the rest is down to their glossy good looks.
'Rubber plants are one of the best tall indoor plants,' says houseplant expert Richa Kedia of Simplifyplants. 'I love their large, glossy, dark green leaves. Provide them with the right conditions and they can grow up to 8 feet tall indoors, although they can be kept smaller with pruning if space is an issue.'
Variegated rubber plants ('Robusta') are also available, where the green leaves have attractive red, yellow and cream markings.
Shop rubber plants (ficus elastica at Walmart).
2. Dragon tree
Also known as: dragon plant, dracaena marginata
Height: up to 4 feet
Best for: kitchens and bathrooms as it likes humidity
Care level: easy and low maintenance, ideal for beginners
With its loose pompom of fountain-like slender leaves atop an elegant stem the dragon tree creates an interesting architectural silhouette. Another plus is that although it prefers humidity it will thrive in most indoor spaces, which means it's one of the best indoor trees you can choose.
'Dracaena marginata is a popular choice for indoor plants due to its striking appearance and low-maintenance needs,' says horticultural expert Vladan Nikolic of mrhouseplant.com. 'It can tolerate extremely low light levels but for the best results place it in a bright spot with indirect light.'
Some varieties feature green leaves with dark red, pink or ivory striped leaves.
Shop dragon tree plants at The Sill.
3. Weeping fig
Also known as: Ficus Benjamin, Benjamin fig, ficus tree
Height: up to 8 feet
Best for: corner of room as it needs space to accommodate its arching leaves
Care level: medium
With its slender arching branches covered in dark green or variegated wavy edged leaves the ornamental weeping fig is a classic indoor plant if you're looking to add height to a room.
'Weeping figs are an elegant and graceful option for tall indoor plants,' says gardening expert Henna Bell from gardeninghood.com. 'These tall, slender plants can reach heights of up to 8 feet and look best when placed in a bright, sunny spot.'
Weeping figs can be pruned to keep them contained if they start to get too close to the ceiling. It's also best to keep them in the same place as they don't like to be moved around.
Shop for weeping fig plants at Amazon.
4. Philodendron Jose Bueno
Height: up to 12 feet
Best for: kitchens with super tall ceilings
Care level: super easy
'My favorite tall plant is Philodendron Jose Buono,' says Diane Stirling, co-owner of Ladybirds plant nursery in Cotati, CA. 'It's a large leaf variegated Philodendron and can get massive. I have one in my collection that's now waist high and I got it as a three leaf plant a little under a year ago.'
Philodendron Jose Buono is super easy to grow and its variegation is also stable, which means it won't revert to solid green. The more light you give it the better the variegation. It's a super easy plant that doesn't need any special conditions but remember it will grow very tall.
As a house plant this specimen is easily managed with simple pruning and will add a note of tropical elegance to your home.
5. Swiss cheese plant
Also known as: Monstera delicious, Mexican breadfruit
Height: up to 10 feet
Best for: needs bright filtered light to develop holey leaves
Care level: easy
No article on tall indoor plants is complete without a mention of the iconic Swiss cheese plant. If you're looking for easy indoor plants to create a stunning display, make sure you include one or two of this popular variety.
'The houseplant Monstera deliciosa looks like a slice of the tropics right in your home,' says Erinn Witz, garden expert and co-founder of Seeds And Spades. 'If it's in an ideal spot and gets proper care, it can grow up to 10 feet tall, and the leaves can be as wide as 18 inches. So it really does make a statement.'
It can easily be trained to grow up a mossy pole or allowed to wind round supports, and needs plenty of space to let its huge heart-shaped leaves flourish.
You can buy Monstera deliciosa from Easy Plant.
6. Fiddle leaf fig
Also known as: Ficus lyrata, banjo fig
Height: up to 6 feet
Best for: the ultimate statement plant for your living room
Care level: medium
The stately fiddle leaf fig has become a hugely desirable indoor plant over the last few years due to its height and attractively shaped leaves. But it can be a little bit of a diva sometimes so you need to do your homework by finding out how to grow and care for fiddle leaf fig successfully.
'One large statement plant can really set off a room,' says Tom Knight, founder of Ourhouseplants.com. 'I recommend fiddle leaf figs to anyone looking to bring a tall indoor plant into their home. The huge fiddle-shaped dark green leaves will reach an impressive height in just a few years.'
You must get the care needs right with this plant. It demands bright light and will even put up with some direct sun. It likes humidity and should be kept away from heaters in winter.
There is a wide range of different-sized fiddle leaf figs trees at The Sill, so you can buy one to suit your space and budget.
7. Strelitzia
Also known as: Bird of Paradise, crane flower
Height: up to 10 feet
Best for: sunroom or sunny living room
Care level: medium
This handsome variety is one of the best tropical indoor plants. The large, paddle-shaped leaves resemble those of a banana plant, but it's best known for the exotic orange bird-shaped flowers. It grows into a fantastic statement houseplant if you want the wow factor.
'Birds of paradise are an amazing indoor (yes, indoor!) plant, growing up to 10 feet tall,' says Florida based interior designer Shani Core. 'They look incredible in a corner and work in many different styles of rooms.'
'We love a good bird of paradise because of its large leaf shape. It is the epitome of a tropical vibe,' agrees Mackenzie Fries, co-owner at The Jungle.design. 'Make sure you have the brightest light possible for this plant to show off.'
Birds of paradise are straightforward to care for too. All they need is a spot that receives some full sun or very bright light and they will be one of your best indoor flowering plants.
Shop Bird of Paradise indoor plants at The Sill.
8. Umbrella plant
Also known as: Schefflera arboricola, umbrella tree
Height: up to 10 feet
Best for: A location with lots of bright, indirect light, and a temperature between 60-70˚F
Care level: easy, ideal for beginners
The umbrella plant is a tall, bushy indoor plant with large, glossy, dark green leaves that radiate out from a central stem, giving it the appearance of an umbrella. It can grow up to 10 feet tall, but it's easy to keep it smaller with pruning.
'The Schefflera arboricola is one of my personal favorite indoor plants,' says Marty McCall, co-owner of Kuhn Flowers in Jacksonville, FL. 'When I'm looking at the tall indoor plants they have to be both easy to care for and add an element of décor to a room. The Schefflera arboricola is a great candidate for both.'
Add one to your space by shopping umbrella plants (Schefflera arboricola) at The Sill.
9. Snake plant
Also known as: Sansevieria, Saint George's sword, viper's bowstring hemp
Height: up to 4 feet
Best for: semi-shady spaces
Care level: easy, ideal for beginners
'The easiest tall indoor plant is the snake plant, or Sansevieria, which is known for its low maintenance and tolerance for low light and irregular watering,' says Laurice Constantine, founder of Casadar.com. 'It can grow up to several feet tall and has amazing, vertical leaves that make it a great statement plant for any room.'
Tall linear snake plants can make a room look bigger by drawing attention upward and creating the illusion of vertical space. They also help to fill empty corners and create a more balanced appearance in a room.
You can shop snake plants at Walmart.
10. Kentia palm
Also known as: thatch court palm, palm court palm, paradise palm
Height: up to 8 feet
Best for: stairs and hallway, shady corners
Care guide: easy and low maintenance, ideal for beginners
This handsome ornamental palm will add a graceful design element to your interior and is perfect for adding height to a shady corner as it's one of the best indoor low light plants. It can also be used as a floor plant as it doesn't mind drafts.
'My favourite tall indoor plant is the Kentia palm,' says James Mayo of bespoke indoor planting experts Exubia. 'It was a popular choice with Victorians due to its ability to withstand low light conditions. It was even featured in the parlour of the The Titanic.'
The Kentia palm has certainly withstood the test of time and continues to be a popular choice with interior designers. Not only is it tall and stunning but it's also remarkably low maintenance.
Shop a wide range of Kentia palms at Amazon.
Once you've invested in your new plant, following a good care routine is essential to allow it to reach its full height potential. Making any of the common indoor plant mistakes can impact on its growth and leave you with a less-than-large specimen in your indoor garden.
Sign up to the Homes & Gardens newsletter
Decor Ideas. Project Inspiration. Expert Advice. Delivered to your inbox.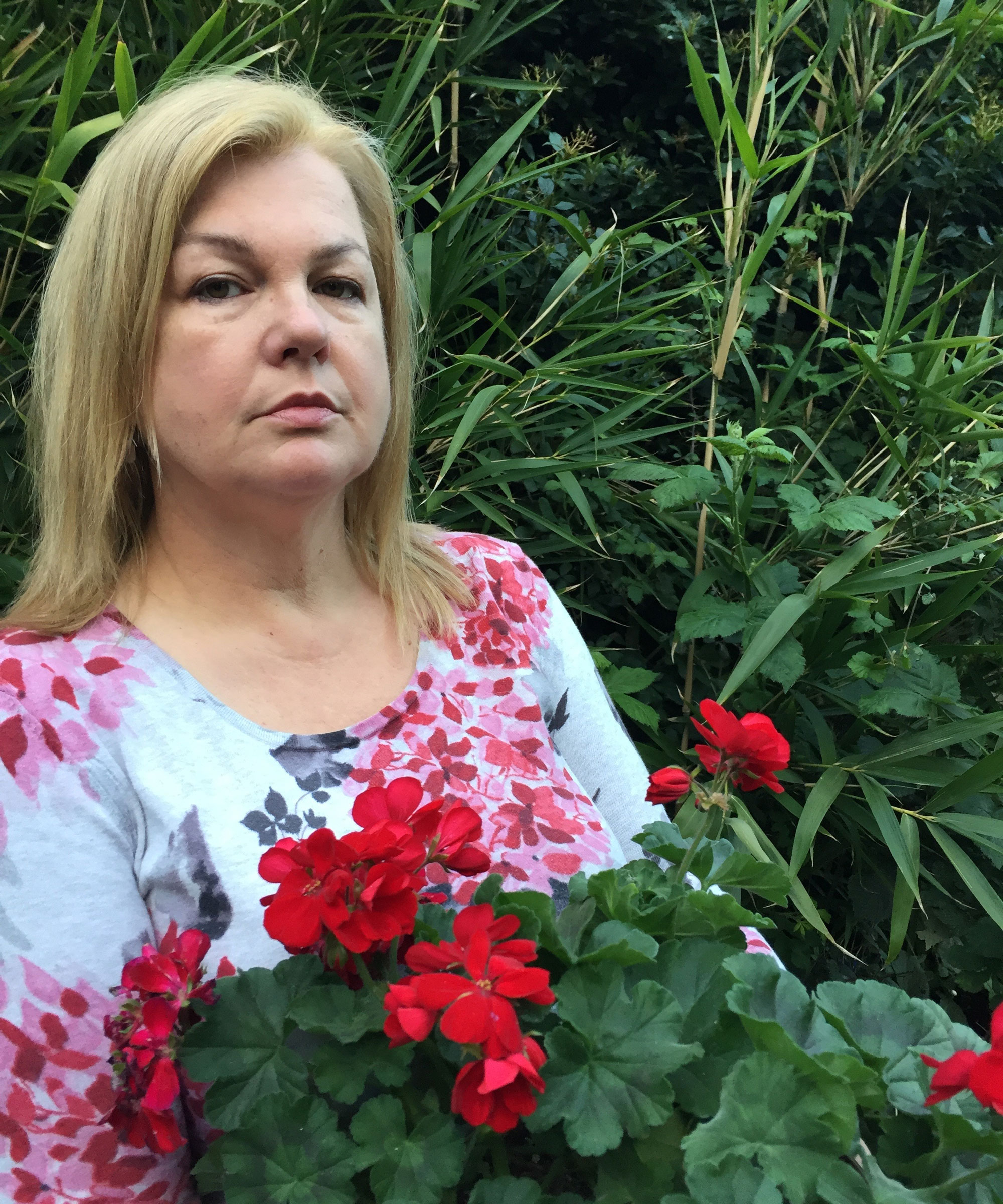 Lifestyle journalist Sarah Wilson has been writing about gardens since 2015. As well as homesandgardens.com she's written for Gardeningetc.com, Livingetc.com, Easy Gardens and Modern Gardens magazines. Her first job on glossy magazines was at Elle, during which time a visit to the legendary La Colombe d'Or in St-Paul-de-Vence led to an interest in all things gardening. Later as lifestyle editor at Country Homes & Interiors magazine the real pull was the run of captivating country gardens that were featured.