Can you over-fertilize a lawn? The garden experts reveal the risks
Over-feeding your lawn can do more harm than good – here's how to avoid it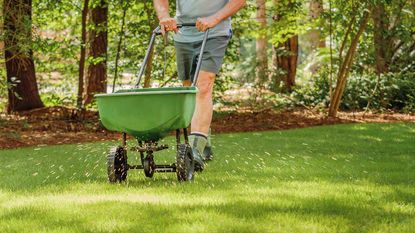 (Image credit: TheToidi / Alamy Stock Photo)
Q: I want my lawn to look really lush and green this year. Will an extra dose of fertilizer help, or will it damage it?
A: A pristine stretch of green is the goal for many gardeners and a box of lawn fertilizer can seem like a quick solution to success. And it's easy to assume that the more food you give your grass, the happier it will become. Unfortunately, this isn't the case – as it turns out, it's possible to kill your turf with kindness.
Yes, fertilizing a lawn correctly, alongside other lawn care tasks, will help to keep it thick, green, and growing strongly. But ignoring the dosage instructions, applying it too frequently, or even using the wrong application methods can wreak havoc on the grass.
What happens when you over-fertilize a lawn?
As the CEO of Lawn Love, Jeremy Yamaguchi helps homeowners find quality, reliable lawn care. Specializing in technology and using industry experience, he intends to revolutionize the lawn care industry.
'You will likely see signs of "fertilizer burn",' explains Jeremy Yamaguchi. 'This can look like yellow or brown patches or even crust-like substances on your grass.'
Other telltale signs include increased thatch build-up, lack of growth, and blackened or limp roots, adds Gene Caballero, the Co-Founder of GreenPal. And, according to Anton Schwarz, the CEO of Lawn Liberty, it can even make your lawn more vulnerable to pests and disease.
Over-fertilizing a lawn is not conducive to an eco-friendly garden, either. 'It can contribute to pollution of local waterways if excess nutrients leach into the groundwater,' explains Nikita Burgan, the owner of Greenbeard Lawn Care in Columbus, Ohio.
Gene Caballero is the Co-Founder of GreenPal which has been described as Uber for lawn care. He has been in the landscaping business for over 25 years.
How can you avoid over-fertilizing your lawn?
Avoid this common lawn problem by following these expert tips:
'I usually recommend using a slow-release fertilizer in multiple applications spaced throughout the season to help avoid over-fertilizing,' says Jeremy Yamaguchi.
'Make sure that you follow the recommended guidelines for the type of fertilizer you are using and never apply more than the recommended amount,' says Gene Caballero.
'It's also a good idea to test your soil before fertilizing, to determine what nutrients are needed, as excess nutrients can be just as harmful as a deficiency,' says Nikita Burgan. You can buy simple soil testers, such as this Luster Leaf Rapitest one, on Amazon.
'Never hand-spread fertilizer as It creates inconsistencies in the spread which could also cause browning,' says Chris Brininstool of LawnStarter. You should also avoid dropping large clumps of fertilizer onto your lawn, he adds.
How much lawn fertilizer should you use?
'All fertilizer bags are required to have a label that includes application instructions, which usually recommend a specific amount of fertilizer per 1,000 square feet,' explains Dan Rothermel, the President of Green Giant Home & Commercial.
'First, measure the total square footage of your lawn. Don't include hard surfaces (like the driveway and sidewalks or your landscape beds). Only measure the lawn areas you're treating.
'If you determine that you have 10,000 square feet of grass (which is a little less than a quarter of an acre), and the instructions recommend applying 4 pounds per 1,000 square feet, you'll need 40 pounds of the fertilizer.
'Next, determine how to adjust the setting to apply 4 pounds per 1,000 square feet. It's likely that the instructions on the fertilizer label will show multiple brands of spreaders and the settings to use. Your spreader itself may also come with calibration instructions.'
Sign up to the Homes & Gardens newsletter
Decor Ideas. Project Inspiration. Expert Advice. Delivered to your inbox.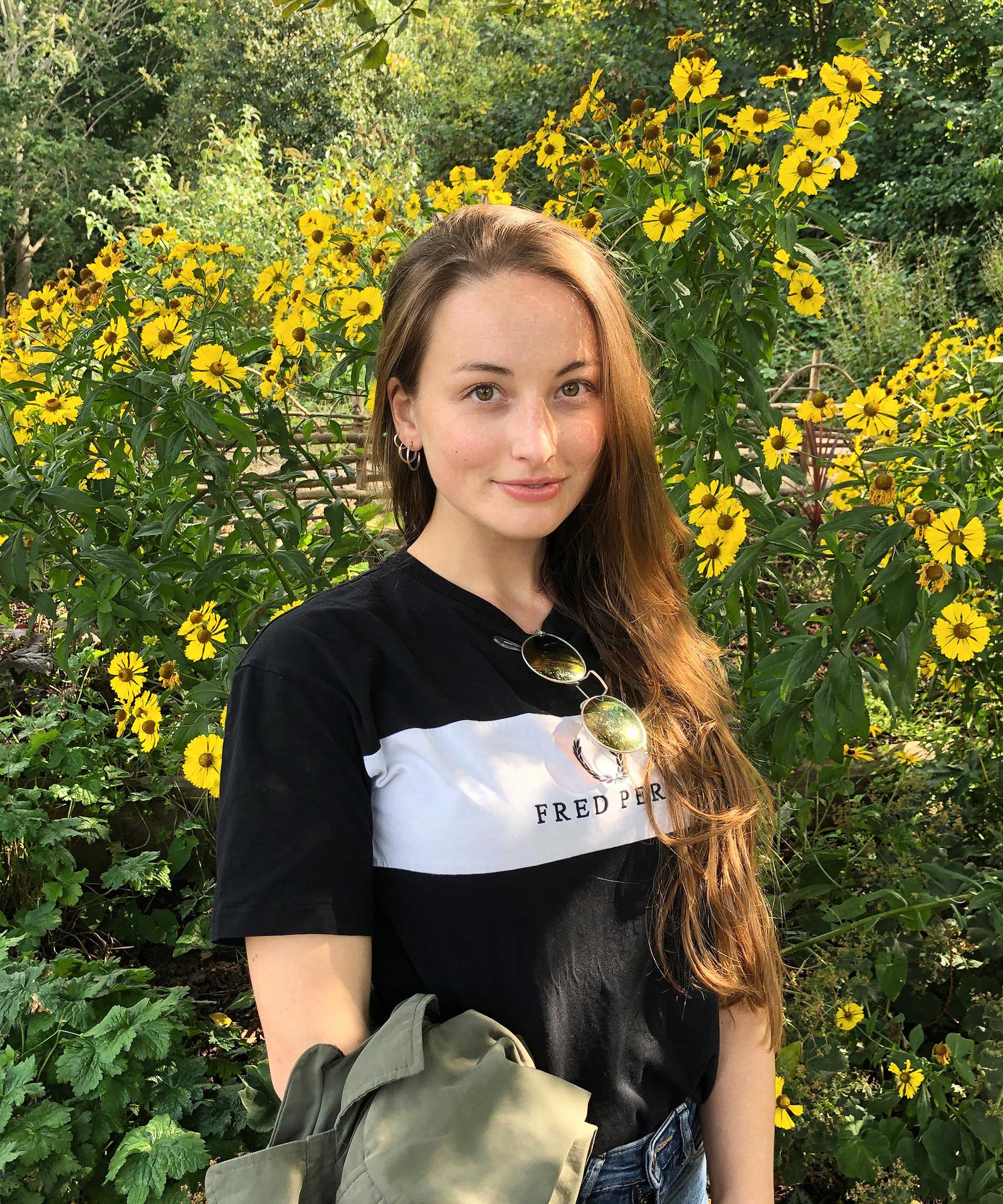 Freelance Gardening Writer
The garden was always a big part of Holly's life growing up, as was the surrounding New Forest where she lived. Her appreciation for the great outdoors has only grown since then; over the years, she's been an allotment keeper, a professional gardener, and a botanical illustrator. Having worked for Gardeningetc.com for two years, Holly now regularly writes about plants and outdoor living for Homes & Gardens.