How to clean a rain chain – essential care tips for these decorative systems
Expert advice on cleaning and maintaining a rain chain, for a long-lasting, efficient rainwater harvesting system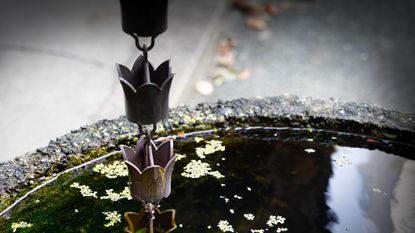 (Image credit: Alamy/Bill Chizek Photography)
Rain chains are surging in popularity all over the country, and it is easy to see why. With so many of us affected by drought, temperature shifts and utility price hikes, looking for sustainable solutions for our homes and gardens are high on the priority list.
Rain chains are sustainable rainwater harvesting systems. They are easy to install, and replace traditional down pipes with a more attractive, decorative chain design.
There are so many eco-friendly reasons to install a rain chain. If you are at all interested in sustainable gardening and water conservation, adding a rain chain to your yard is a quick and simple way to start making a positive impact on your environment.
Like any element of your property or yard that is open to the elements, rain chains also need regular maintenance and care to ensure they are working properly and not causing any potentially damaging issues to your outside walls, foundations or garden shed.
If your rain chain isn't working properly, this is an indication it may need a clean and checking over, so we have rounded up some expert advice on what to look for.
4 steps to cleaning and maintaining a rain chain
Follow these expert tips to keep your sustainable rainwater harvesting system in good condition all year round.
Check for gutter blockages
If you're wondering whether rain chains are better than down spouts, they are certainly more aesthetically pleasing, and are thought to be more efficient.
By design, they are less likely to clog, however leaves and moss can still build up in the horizontal gutters above, which could cause damage to a rain chain.
'Rain chains allow leaves and other debris to fall easily to the ground as there is nothing holding the debris as it comes through your gutter,' says Kody J Ketterling, Founder of K-IT Products. However it is worth checking once in a while at the very top where it is hooked into the gutter.
'It is easy to check if they are clogged as you can see through the top of the gutter to check if leaves and debris are holding the water back,' he says. If you see anything blocking the gutters, remove this safely to ensure rainwater can continue to flow down the chain.
Founder of K-IT Products, Kody J Ketterling has run his own landscaping maintenance business for more than a decade. He is an expert in lawn care and maintenance, water conservation, gardening, water features and landscape design.
Wipe the chain
Pollution in the air and any dirt and minerals contained in the rainwater will build up and attach itself to your rain chain over time, but the good news is this is very easy to remove.
Every few months, gently wipe the chain with a damp cloth to remove any dirt and keep it sparkling.
If a lot of dirt has built up on your chain, you could use a pressure washer to clean it. If your chain is not anchored to the ground, it would be advisable to remove the rain chain and place it on the ground before pressure washing.
Check for leaves or other debris in the chain
Some rain chain designs feature decorative cups, flowers or other objects, which might, over time, get leaves or other garden detritus stuck in them.
If this happens, the water will not flow smoothly, disrupting the meditative flow and the efficacy of the rain chain, so take some time to check inside the chain every now and again and remove any unwanted debris.
Consider adding lacquer to a copper rain chain
If left open to the elements, copper will naturally oxidize over time. You know it is happening when the copper color gradually changes to an attractive blue-green or gray shade. This process actually protects the metal underneath, meaning a copper rain chain will be super long lasting.
You can let this happen naturally, or if you would prefer to maintain the shiny copper effect you can spray your rain chain with a lacquer such as this Rust-Oleum product, available from Walmart.
This is more of a maintenance task than a cleaning one, and depends on your personal preference, however both options should help to keep your copper rain chain in top condition for longer.
Shop rain chains
Giole 11ft Copper Rain Chain
This copper rain chain is 11ft long, with 12 metal flower cups. The length can be flexibly adjusted to fit your building by removing or adding the cups.
Qipade 10FT Lotus Rain Chain
We like the design of this rain chain. The lotus flower cups are wide at the top and narrow at the bottom, with a hole in the middle to effectively channel rainwater and create a gorgeous vertical water feature.
FAQs
Should I remove my rain chain in winter?
If you're wondering what happens to rain chains in winter, you might be pleased to know that these systems usually continue to perform well even during the winter months, and especially in milder climates.
If you live in an area with harsh, freezing winters, however, it is advisable to take down your rain chain until temperatures begin to thaw to avoid any potential damage to your property if the weight of ice on your chain becomes heavy.
What material works best for a rain chain?
A durable material such as galvanised steel would be a good choice for a rain chain, especially if you live in an area with prolonged and heavy rainfall. Copper is also a wise choice, as it will oxidize and form a protective layer, which helps to improve durability and longevity.
---
Whichever type of rain chain you think will work best - and suit your property - by following these quick and easy steps you will be able to keep it looking great no matter the season.
Sign up to the Homes & Gardens newsletter
Decor Ideas. Project Inspiration. Expert Advice. Delivered to your inbox.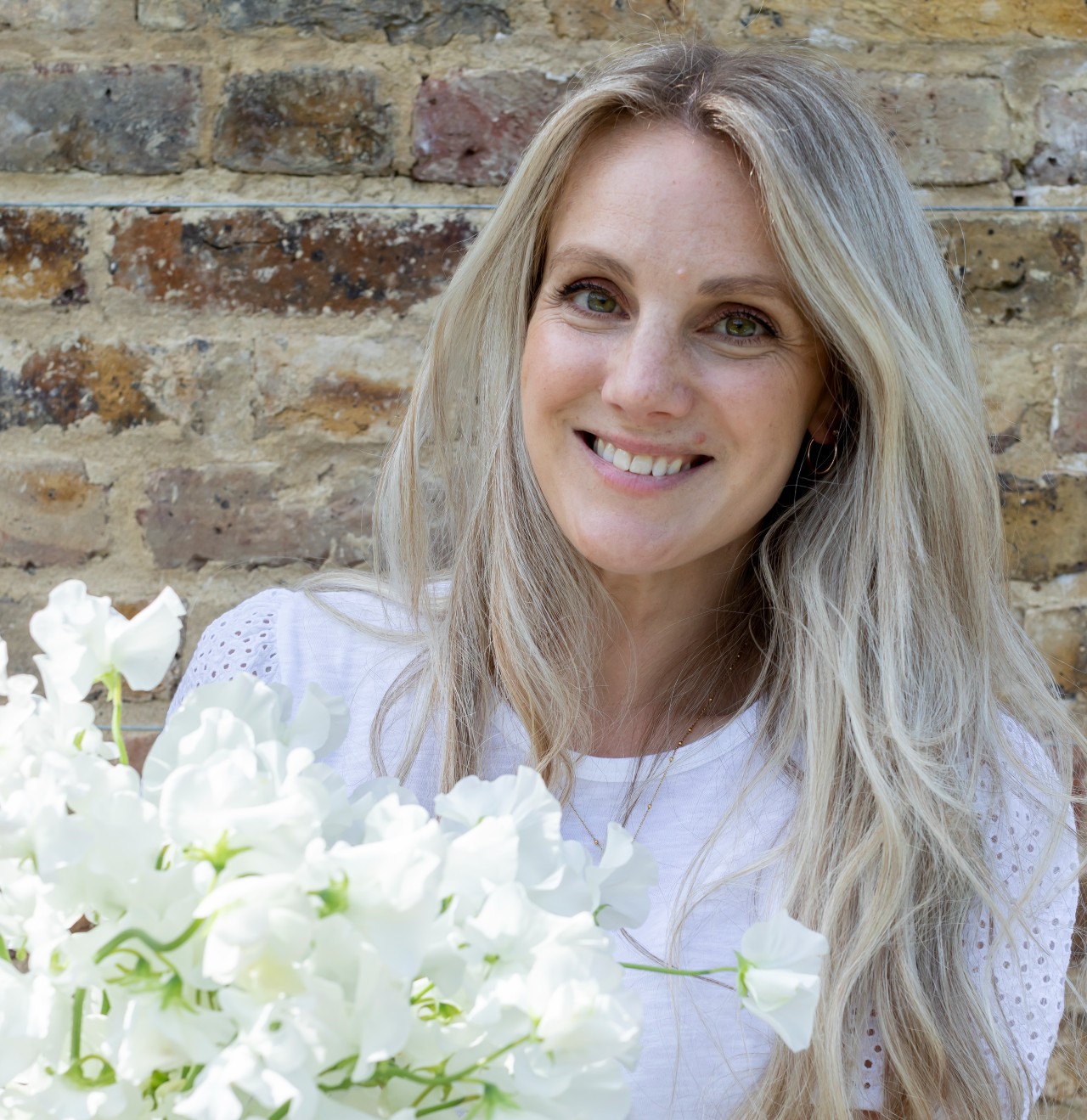 Rachel is a gardening writer, flower grower and floral designer. Her journalism career began on Country Living magazine, sparking a love of container gardening and wild planting. After more than a decade writing for and editing a range of consumer, business and special interest titles, Rachel became editor of floral art magazine The Flower Arranger. She then trained and worked as a floral designer and stylist in London for six years, before moving to York and joining the Homes & Gardens team. Her love of gardening has endured throughout, and she now grows an abundance of vegetables and flowers on her rambling Yorkshire plot.