How to grow oyster mushrooms at home – 4 easy methods for indoors and out
One of the most popular mushrooms globally, it is a crop that is very easy for beginners to grow at home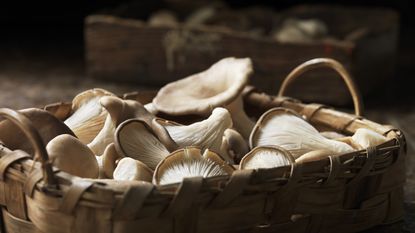 (Image credit: Getty/Diana Miller)
Oyster mushrooms are a type of edible fungi used in many cuisines and one of the most simple mushrooms to cultivate at home. They grow quickly, are tolerant to many conditions, and can be grown in a wide range of ways, both indoors or outside in your backyard.
The oyster-shaped caps have a mild and subtle flavor and are commonly cooked or dried. As well as being grown commercially worldwide, they are highly popular with home growers. You can get full ready-made growing kits or purchase mushroom spawn to inoculate your own chosen growing material.
Learn how to grow mushrooms and there is a feast of possibilities available to you. There is a great range of different mushrooms to grow – more than you find in a store – with six different types of oyster mushrooms alone.
Drew is an experienced horticulturist and a former specialist kitchen gardener in the UK. He has grown a wide range of edibles specifically for high-calibre restaurants and worked with chefs to identify and grow top-quality ingredients.
Expert tips for growing oyster mushrooms at home
There are half a dozen different types of oyster mushrooms and the pearl oyster, blue oyster, golden oyster, pink oyster, phoenix oyster, and king oyster can all be grown at home.
Most of the types of oyster mushrooms are not too particular when it comes to temperatures. The exception to this is the king oysters, which prefer cooler temperatures of 45-65˚F, compared to 50-86˚F for all the others, and that makes cultivation more difficult for beginners.
Mushrooms grow from tiny spores which do not need pollination and, in the wild, travel far through the air to allow a mushroom to reproduce. The tiny spores are expelled from a mushroom and land on surfaces and start to grow.
Lindsey Hyland, the founder of Urban Organic Yield, advises that growing oyster mushrooms requires a 'specific combination of temperature, humidity and nutrition' that will make sure they thrive. It is all about creating an ideal environment for them to grow successfully.
She says: 'To do this, you use a substrate that will help your mushrooms grow, such as compost, manure, straw or sawdust. You can also purchase mushroom kits from many gardening stores, which contain all the necessary materials and instructions to get you started. With the right amount of care and attention, you'll be on your way to growing beautiful mushrooms in no time.'
Specialist mushroom spawn bought from retailers (try Amazon) typically comes as a mix of spores and the nutrients ideal for growing. This spawn is applied to your chosen substance. Growing kits are available to purchase that come with both the spawn and growing medium and some kits will even come with the spores already induced.
How to grow oyster mushrooms in straw
The most widely-used substrate for growing oyster mushrooms is straw. There are two key growing periods, called the incubation period (steps 1 to 4 below) and the fruiting period (steps 5 to 7).
Soak 6-11lbs of chopped straw in water for a few days and then drain to remove any excess water
Mix the drained straw with 4oz of mushroom spawn and pack tightly into a large plastic bag or 40 gallon trash bag
Poke holes in the bag to allow excess water to escape and allow exchange of air.
Place the bag in a sheltered and warm environment above 70˚F. White thread-like mycelium should develop and cover the bag within a few days.
Once the substrate is covered in white, move to a location away from direct sunlight but with some indirect light. Keep it at a temperature of between 50-86˚F (or 45-65˚F for king oysters).
Humidity is also essential – aim for 85-95% humidity, so spray with water daily using a houseplant mister or spray bottle
Cut slits into the growing bag to allow air in and allow mushrooms to grow out. Oyster mushrooms should start growing after a week to 10 days.
How to grow oyster mushrooms in coffee grounds
Using coffee grounds as a substrate is a great way to grow oyster mushrooms indoors and reuse materials.
One bonus is that the coffee grounds are sterilized by the brewing process. The grounds can be placed either in a bag with holes or a jar with a lid – though holes will need to be made in any lid. Then simply follow the same steps as as the method for growing them in straw.
Due to the denseness of coffee grounds, it is advised to mix one part straw with them to help ensure air circulation. Simply mix the spawn with the coffee grounds, cover and store until they are covered with white mycelium. Then place in indirect light and keep moist until the mushrooms start growing in 7-10 days.
How to grow oyster mushrooms outdoors
Growing oyster mushrooms outside is a simple and unique option to add to any vegetable garden. However it should be noted the end results are maybe not as predictable as growing them indoors. It can be more difficult to control the temperature and elements and it takes longer to get a crop.
You can grow oyster mushrooms outside by simply mixing the spawn with straw and spreading it over an area of ground and wetting it. This process can take a few months. Or you can either make straw logs to go outside or even inoculate old tree stumps or logs with mushroom spores.
Matt Tutt from Mushroom Growing claims growing mushrooms successfully is about 'imitating their natural environment' and recommends a 'super simple and more natural way' to grow oyster mushrooms outside.
'Sprinkle some oyster spawn between straw bales that are then covered with plastic sheeting to keep the moisture in,' he says. 'This is really letting nature do its thing, so results may vary, and it may take a while before you first see mushrooms appearing. Time of the year would be important too – I wouldn't suggest this growing method in summer as it will be too dry.'
When it comes to growing oyster mushrooms on logs, use clean hardwood logs around 40 inches long and four inches wide and drill one inch holes every six inches along it. You can purchase spawn plugs (available from Amazon) that need to be tapped into each hole and sealed with melted wax. The alternative is to inject spawn by hand, using a spring-loaded specialist log inoculation tool, directly into each of the holes before sealing.
Wrap the inoculated log in a large plastic bag and close with a rubber band, leaving a slight gap for air to exchange. Store it in a place with a temperature of 60-80˚F to incubate and then move to a damp shady area to fruit. Under a tree in a shaded spot of your backyard would be ideal.
How to grow oyster mushrooms in a bucket
Growing oyster mushrooms in buckets is a simple way of getting a crop. Either one gallon or five gallon buckets are suitable and holes need to be drilled around just the outside of the bucket. The bucket does need to be sterilized before starting and microporous tape should cover the holes. The tape ensures air exchange and stops moisture escaping from the bucket.
Add a layer of substrate (such as straw) then a layer of spawn and repeat until the bucket is full. Place the bucket in a warm and dark place, such as a backyard building, for the incubation period to take place and the mycelium to turn the substrate white.
For fruiting, keep the bucket warm in a shady spot and mist the holes at least once a day while the oyster mushrooms grow.
How long do oyster mushrooms take to grow?
The time it takes for oyster mushrooms to grow will depend on the method used and also the conditions in which the stages occurred.
When growing indoors, it can take as little as 20 days and the mushrooms can double in size each day during the fruiting period. It tends to take between 7-10 days from the end of the inoculation period for the first mushrooms to grow.
Growing them outside can take months to get a crop and when growing oyster mushrooms on a log it is a far longer process. That can take up to two years for the first crop. Knowing how to store mushrooms you have grown properly means you can enjoy them for longer.
What do oyster mushrooms grow best on?
Oyster mushrooms can be cultivated on a variety of different substrates, both indoors and outdoors. As well as the most common method of growing on straw, oyster mushrooms can also be grown on coffee grounds, cardboard, logs, compost, hardwood sawdust, paper, and many more. The best time to start growing oyster mushrooms outdoors is after the last frost for the area, while growing them indoors means they can be grown year-round.
Will oyster mushrooms come back every year?
You should be able to get up to three harvests from each indoor growing block of straw or coffee grounds before the mycelium is depleted. While it is a longer-term task growing oyster mushrooms outside, maybe as part of a move towards permaculture gardening principles, it can provide you with a much longer supply. One inoculated log is capable of providing a crop of oyster mushrooms for six or seven years.
Sign up to the Homes & Gardens newsletter
Decor Ideas. Project Inspiration. Expert Advice. Delivered to your inbox.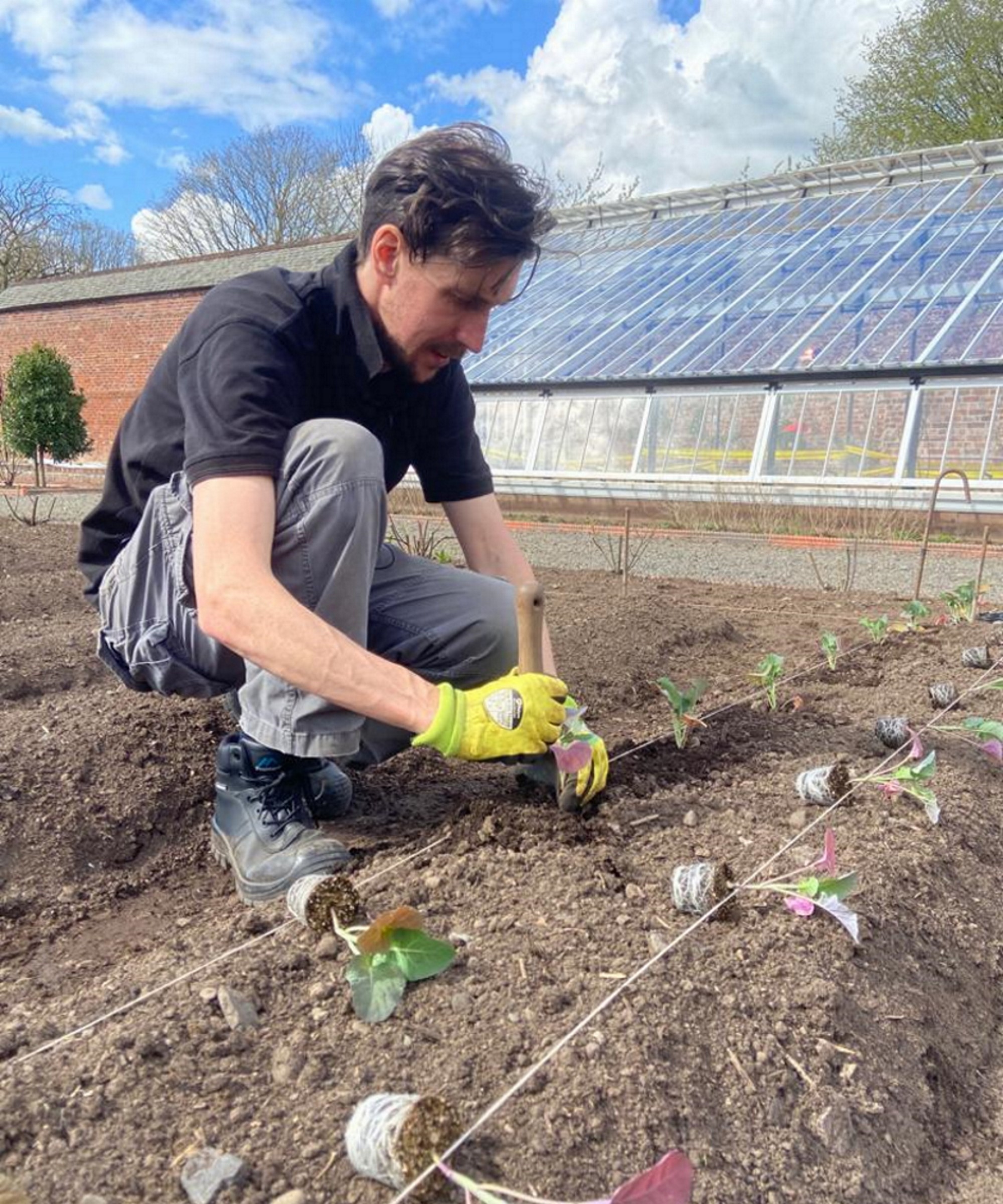 Drew's passion for gardening started with growing vegetables and salad in raised beds in a small urban terrace garden. He has gone on to work as a professional gardener in historic gardens across the UK and also specialise as a kitchen gardener growing vegetables, fruit, herbs, and cut flowers. That passion for growing extends to being an allotmenteer, garden blogger, and producing how-to gardening guides for websites. Drew was shortlisted in the New Talent of the Year award at the 2023 Garden Media Guild Awards.