How to make mosquito repellent – pest control experts' favorite homemade recipes, without the chemicals
These four homemade repellents are quick to make and endorsed by pest control experts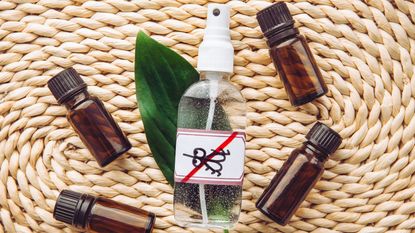 (Image credit: Getty Image)
Sign up to the Homes & Gardens newsletter
Decor Ideas. Project Inspiration. Expert Advice. Delivered to your inbox.
Thank you for signing up to Homes & Gardens. You will receive a verification email shortly.
There was a problem. Please refresh the page and try again.
Trying to get rid of mosquitos feels like an endless battle in summer, and purchasing bottles of mosquito repellent can prove expensive over time.
The good news is that it is simple to make your own repellent to help get rid of mosquitoes effectively at home. Better yet, they use all-natural ingredients, so you are not at any risk of causing harm to your family or pets.
Here, garden and pest control experts have shared their favorite recipes for homemade mosquito repellents, so you can deal with these irritating insects quickly and naturally.
How to make mosquito repellent
There are plenty of scents that deter mosquitoes, but it is important to note that while some individuals may find these remedies highly effective, others may require additional measures, warns Zahid Adan, garden pest expert at The Plant Bible.
'Their longevity and potency may vary depending on factors such as mosquito species, environmental conditions, and personal skin chemistry,' he adds. So it is worth testing them, but having alternatives ready just in case.
1. Lemon and eucalyptus oil
One of the homemade mosquito repellents, lemon oil and eucalyptus oil, is ideal for making into a natural mosquito spray, says Zahid Adan, garden pest expert.
'I mix 10 drops of lemon oil, 10 drops of eucalyptus oil, and four ounces of water before adding it to a spray bottle,' he explains. 'Lemon and eucalyptus oils contain natural compounds, such as citronellal and citronellol, which act as potent mosquito repellents. These ingredients help mask the scent of carbon dioxide and lactic acid, which are attractive to mosquitoes, thus making it less likely for them to find their human targets.'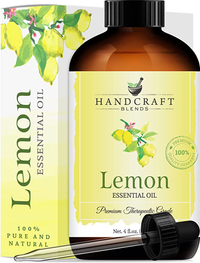 Lemon Oil | $9.99 at Amazon
This lemon oil is perfect for keeping away pests and adding to homemade cleaning solutions for a fresh smell without the added chemicals
2. Catnip oil
A less common oil, catnip oil is a great ingredient for all sorts of homemade bug sprays, suggests Derek Cummings, of Price Termite and Pest Control.
'Catnip oil, derived from the Nepeta Cataria plant, is thought to offer up to seven hours of mosquito protection when made into a spray with water, according to the EPA. However, it may not be as readily available as some of the other homemade repellents listed here.'
3. Neem oil and coconut oil
Neem oil is the gardeners' savior, being used for all sorts of pest problems from getting rid of grasshoppers, to getting rid of mealybugs. The trick is to combine two tablespoons of neem oil, high in azadirachtin (a compound known for repelling mosquitoes), with two tablespoons of coconut oil and a teaspoon of dish soap, such as Dawn, available at Walmart.
'This solution, Zahid Adan, garden pest expert explains, blends to form a barrier on the skin, making it more challenging for mosquitoes to land and bite – it is also super hydrating.'
4. Citronella
A more potent alternative to lemon oil, citronella has been praised for its ability to deal with flying insects for decades, also helping to get rid of fruit flies, and to get rid of wasps. Citronella plants are also some of the best mosquito repellent plants you can add to your garden too if these pests are a frequent problem.
Diana Cox, founder of The Gardening Talk suggests there are two ways you can use this oil to make a homemade mosquito repellent. Firstly, you can combine one tablespoon of castor oil, citronella oil, and eucalyptus oil with one cup of water in a spray bottle.
'Alternatively, you could get crafty and make your own citronella candle,' she adds. 'To make a homemade citronella candle, melt half a cup of paraffin wax and stir in three tablespoons of citronella oil. Pour the mixture into a jar and insert a wick. The smoke and aroma produced by the burning candle will help keep mosquitoes away.'
You could, of course, also just buy a pre-made citronella candle if quick DIY projects aren't quite your thing.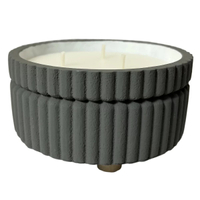 Citronella and Blue Lavender Candle | $10.98 at Walmart
This large, three-wick citronella-based candle is great for fragrancing outdoor air on your patio or porch, perfect for getting rid of lingering smells and keeping bugs at bay.
Diana started her website as a way to help others who are new to the world of gardening and plant care. She has been growing plants since she was a little girl, and started to document her experience in gardening a few years ago.
FAQs
Does Vicks repel mosquitoes?
Vicks VapoRub can be used as a mosquito repellent as it contains cedar leaf oil, a common ingredient in pesticides. This scent can prevent the bugs from landing or latching onto your skin, the strong menthol smell may also discourage them from coming close.
How do I keep mosquitoes away at night?
To keep mosquitoes away at night, you can spray mosquito spray around doors and windows before sleeping to keep bugs away from entry points, or for a more effective treatment, use bug nets or screens to cover entry points and prevent them from coming in the first place.
---
Homemade mosquito repellents certainly work to some extent, but they are not quite the powerful force that a tried-and-tested commercial spray is. As a result, if you find that homemade sprays aren't quite cutting it, it may be worth looking for a commercial option, advises Zahid Adan, garden pest expert.
'Although more costly, there are numerous commercial options available, such as those containing DEET, picaridin, or IR3535,' he explains. 'These ingredients have been extensively tested and proven to repel mosquitoes effectively. Commercial products often undergo rigorous quality control measures, ensuring consistent performance and longer protection durations compared to homemade solutions. However, it's crucial to follow the instructions and use them as directed to stay safe.'
Sign up to the Homes & Gardens newsletter
Decor Ideas. Project Inspiration. Expert Advice. Delivered to your inbox.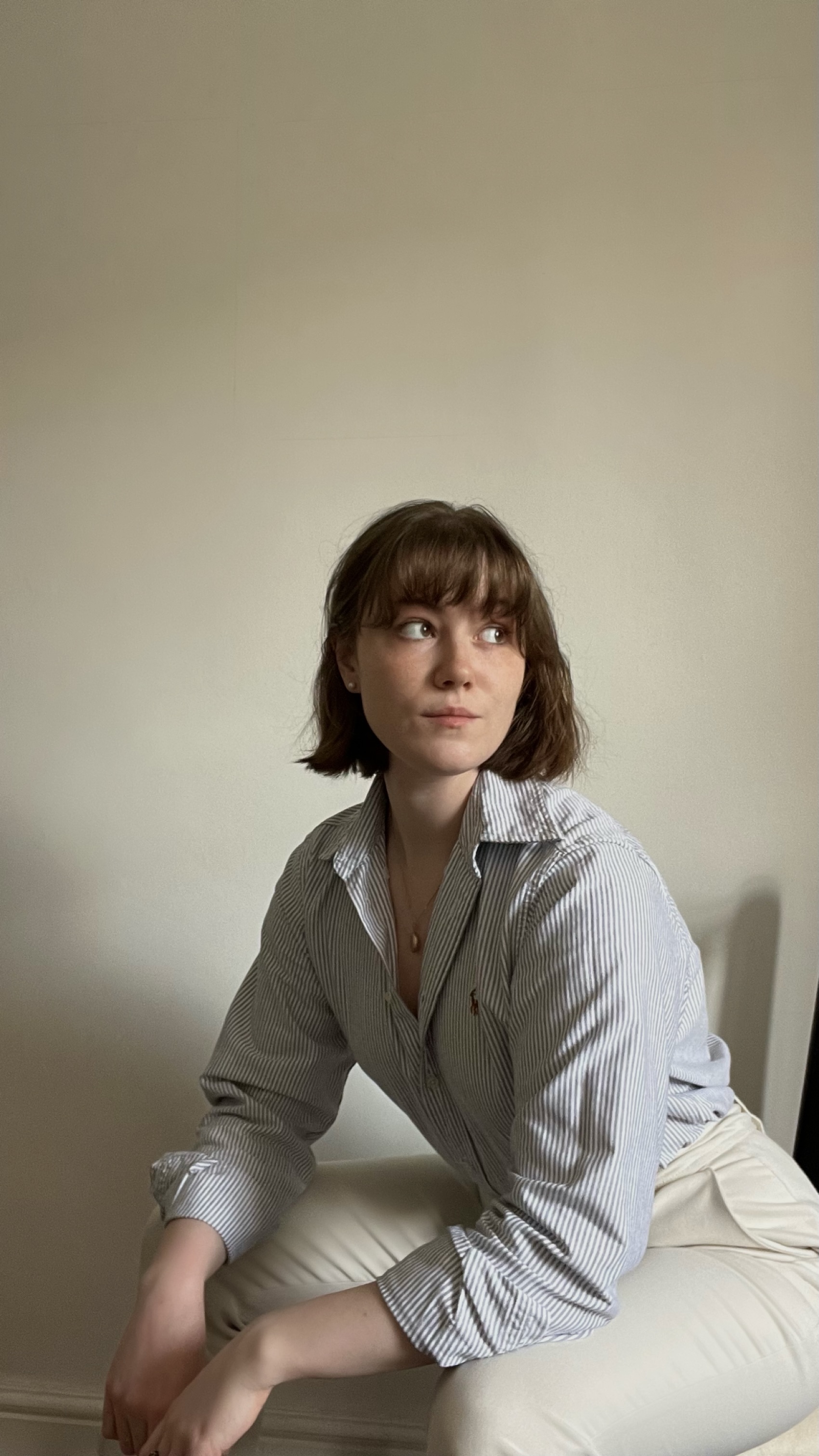 Chiana has been at Homes & Gardens for a year, having started her journey in interior journalism as part of the graduate program. She spends most of her time producing content for the Solved section of the website, helping readers get the most out of their homes through clever decluttering, cleaning, and tidying tips – many of which she tests and reviews herself in her home in Lancaster to ensure they will consistently deliver for her readers and dabbles in the latest design trends. She also has a first-class degree in Literature from Lancaster University.