How to plant elephant ear bulbs
Find out how to plant elephant ear bulbs to enjoy their dramatic foliage in your yard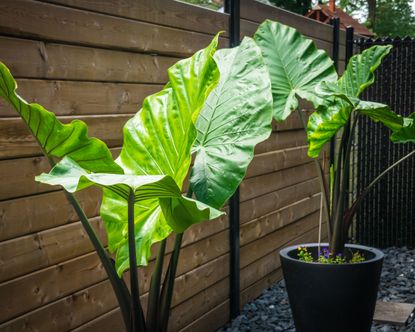 (Image credit: Getty Images)
Sign up to the Homes & Gardens newsletter
Decor Ideas. Project Inspiration. Expert Advice. Delivered to your inbox.
Thank you for signing up to Homes & Gardens. You will receive a verification email shortly.
There was a problem. Please refresh the page and try again.
If you've fallen for these attention-grabbing tropical plants, you'll want to be sure about how to plant elephant ear bulbs. With impressive leaves and a range of foliage colors, they make for a dramatic feature.
Elephant ear bulbs can be grown as flower bed ideas, or in containers, and in zones 9 to 11 can be grown as perennials while in zones 3 to 8 they're typically treated as annuals.
When to plant bulbs is always crucial to success and for elephant ear bulbs, the soil must be warm although they can be started indoors. Our guide has all the details on how to plant elephant ear bulbs.
How to plant elephant ear bulbs
Large heart-shaped leaves make elephant ears – colocasia, alocasia and xanthosoma – an appealing choice as a focal plant or grouped together.
Be aware that Colocasia esculenta – coco yam or wild taro – is listed as an invasive species in some areas including California, Florida, Louisiana, and Texas.
Here's how to plant elephant ear bulbs.
When to plant elephant ear bulbs
Elephant ear bulbs can be planted into the ground in spring to early summer when risk of frost has passed. 'You want to plant them as early as possible while ensuring there will be no last cold snaps,' explains Tom Monson, owner of Monson Lawn & Landscaping.
The soil needs to have reached a temperature of 65ºF (18ºC). As an alternative, they can be started indoors on a sunny windowsill. In that case, they can be planted some four to six weeks before the expected last frost date.
Where to plant elephant ear bulbs
'Elephant ears are tropical plants that require a warm, moist environment to thrive,' says certified horticulturist Brody Hall, co-founder at The Indoor Nursery. 'Some darker leaf varieties will tolerate full sun, although most elephant ears will do best in partial shade or filtered sunlight; too much sun can cause the leaves to scorch, while too much shade will result in leggy plants.'
As for the soil? 'Preferably, soils that are rich in organic matter are ideal for elephant ears,' says Brody. 'Although, as long as the plant has adequate water, they will tolerate a wide range of soil types. Just be sure the soil is well-draining. Too much moisture and the plant's tubers and roots are likely to experience rot.'
Plant elephant ear bulbs at a depth of 5in (13cm); when they go into the ground they should be around 1in (2.5cm) below the soil.
Typically, the bulbs should be 2 to 4ft (60 to 122cm) apart if you are growing plants together, but this does depend on the variety, so always check the needs of the particular plant.
How to plant elephant ear bulbs in a container
Planting elephant ear bulbs in containers? They also need rich soil, and you can use a potting mix blended with compost.
Make sure to provide the plant with a large enough pot that offers good drainage.
Fill the pot to three quarters and plant a bulb with the nub end up and root disc down so the top is around 1in (2.5cm) deep.
How to care for elephant ear bulbs
Once planted elephant ear bulbs need to kept moist, so keep the soil around them damp; it's worth putting down a layer of mulch to help it retain moisture. If you're growing bulbs in containers, water when the top inch of soil feels dry.
Use liquid fertilizer regularly – every three to four weeks – for best growth.
When caring for elephant ears be aware that the bulbs are damaged by freezing temperatures, so if you live in a region with cold winters, either grow them as annuals, or dig up the bulbs and store them ready for replanting the following year. Do this before temperatures go lower than 40ºF (4.5ºC).
'When doing so, be careful not to cut or nick the tubers with digging tools as any damage can cause a bulb not to grow the following season,' says Brody Hall. 'Once the bulbs are dug up, store them in some moist coconut coir or potting soil in a grocery bag, and place them in a dark, cool spot within the home.'
Which end goes down on elephant ear bulbs?
To decide which end goes down on elephant ear bulbs, take a close look. 'Sometimes it's quite obvious, there will be an old stalk or freshly growing stalk protruding from the top of the bulb,' says Brody Hall.
'Other times, however, gardeners may have to look for small to medium-sized nodules that exist on the bottom of the bulb. These are the beginnings of roots and should be faced downward, towards the ground, when planting.'
How long does it take to grow elephant ear from bulbs?
It doesn't take long to grow elephant ear from bulbs. 'Elephant ear bulbs usually sprout after four weeks of planting,' says gardening expert Andrew Gaugler, founder of Best of Machinery.
Be aware that it may take a little less time than this for them to sprout in a warmer climate, and longer in a colder one. If you live in a colder region, it can be worth starting the bulbs inside.
Sign up to the Homes & Gardens newsletter
Decor Ideas. Project Inspiration. Expert Advice. Delivered to your inbox.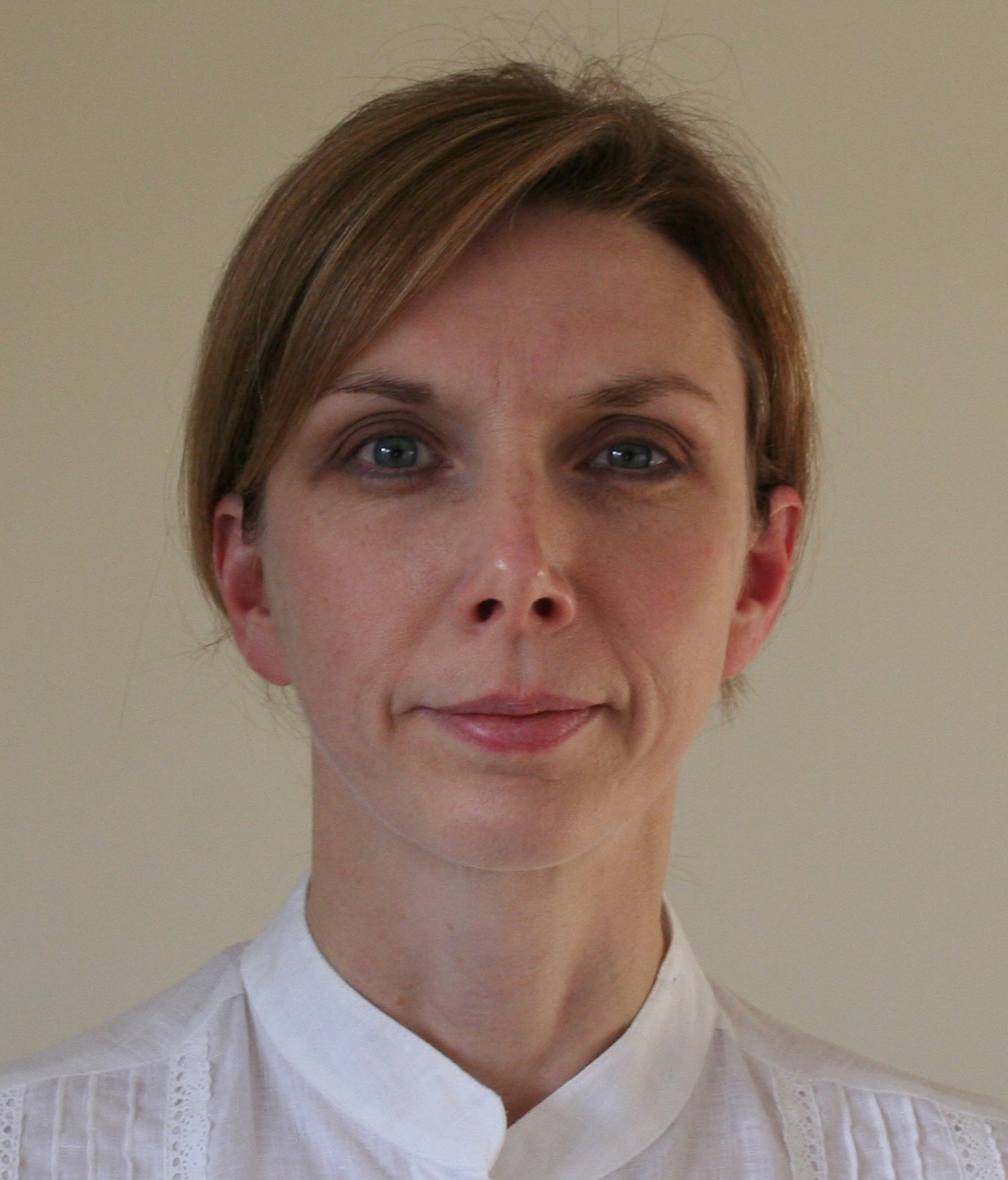 Sarah is a freelance journalist and editor. Previously executive editor of Ideal Home, she's specialized in interiors, property and gardens for over 20 years, and covers interior design, house design, gardens, and cleaning and organizing a home for H&G. She's written for websites, including Houzz, Channel 4's flagship website, 4Homes, and Future's T3; national newspapers, including The Guardian; and magazines including Future's Country Homes & Interiors, Homebuilding & Renovating, Period Living, and Style at Home, as well as House Beautiful, Good Homes, Grand Designs, Homes & Antiques, LandLove and The English Home among others. It's no big surprise that she likes to put what she writes about into practice, and is a serial house renovator.