How to prune dahlias – expert tips for getting the most from these summer favorites
Cutting dahlias back can result in better-performing plants – here's how to try it at home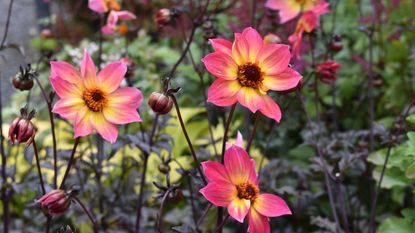 (Image credit: Sheila Chandler / Alamy Stock Photo)
Sign up to the Homes & Gardens newsletter
Decor Ideas. Project Inspiration. Expert Advice. Delivered to your inbox.
Thank you for signing up to Homes & Gardens. You will receive a verification email shortly.
There was a problem. Please refresh the page and try again.
From midsummer onward, dahlias often take the limelight in a garden – and deservedly so. Their vibrant colors and fabulous forms are nothing short of wondrous, and they make excellent cut flowers, too. But if you want the very best from your plants, you'll need to get the know-how on pruning them.
There are a few benefits to cutting dahlias back. To start, it's a good idea to deadhead them throughout the season to encourage more flowers and keep their appearance tidy. But, there are other ways to prune these summer favorites – from pinching out and thinning to getting them ready for winter. This guide covers all three, so you can enjoy your most spectacular dahlias yet.
How to pinch out dahlias
One of the best ways to encourage better-performing dahlias is to remove the tips when they are growing, in spring. This is known as 'pinching out', and a similar process can be applied to sweet peas and zinnias.
Gardening expert John Negus suggests using a knife to do this, such as the Fiskars Garden Hori Knife from Amazon, rather than pruners. It's less likely to damage the stems. As always, ensure your tool is sharp and clean – not doing so is a common pruning mistake and can spread diseases and pests from plant to plant.
Simply remove the growing points when the plants are around 12in high, John instructs. Cut just above a healthy set of leaves. 'They will respond by producing side shoots, which will make plants bushy and trigger a wealth of blooms,' he says.
Top tip: If you want your dahlia to produce bigger blooms for bringing indoors, remove any smaller buds that develop behind the main, central ones, advises the Royal Horticultural Society (RHS). This process is called 'disbudding'.
John has been a garden journalist for over 50 years and regularly answers readers' questions in Amateur Gardening magazine. He has also written four books and has delivered many talks over the years on horticulture.
How to thin out dahlias
Some types of dahlias can also benefit from a springtime thinning. This can improve the health and performance of the plants if they're prone to becoming congested. It can also provide a better balance of foliage and flowers.
Simply remove the more spindly and overcrowded shoots, says the RHS. You can do this by hand. Leave around seven to ten strong stems on the plant – or less if you're growing varieties with particularly large blooms.
New shoots that appear around the base of the plant can be used for propagation. Take 2-3in cuttings from them, says John. 'Make a horizontal cut below the lowest leaf joint and remove leaves from the lower half of the cutting. Finally, insert cuttings to half their length into a proprietary seed and cutting mix and root them in a heated propagator or somewhere similar.'
If you spot any dead or diseased stems on your dahlia, remove these too, says Diana Cox of TheGardeningTalk.com.
Diana Cox is the proud founder of TheGardeningTalk.com and has over a decade of gardening experience. Through her blog, she aims to inspire and motivate fellow gardeners by sharing practical techniques that are grounded in both personal experience and thorough research.
Pruning dahlias at the end of the season
When the first frosts arrive, dahlia foliage will turn black. At this point, you can prune the plants right back, ready for winterizing. Shorten the stems to within 8in of the base, says John. Then, lift the plant with a spade.
You can then store the tubers somewhere dry and frost-free, before re-planting them in the spring.
Alternatively, after cutting them back, you can apply a layer of mulch around the base of the plants to protect them from the cold, says Diana. However, this is only suitable for warmer climates – if in doubt, lift them for storage.
---
Cutting back dahlias, once you know how, is a simple task that's definitely worthwhile. But don't forget there are other essential ways to look after these plants for big and beautiful blooms – including regularly feeding them. Frequently watering them is important, too, especially during dry spells and if you're growing them in pots.
Sign up to the Homes & Gardens newsletter
Decor Ideas. Project Inspiration. Expert Advice. Delivered to your inbox.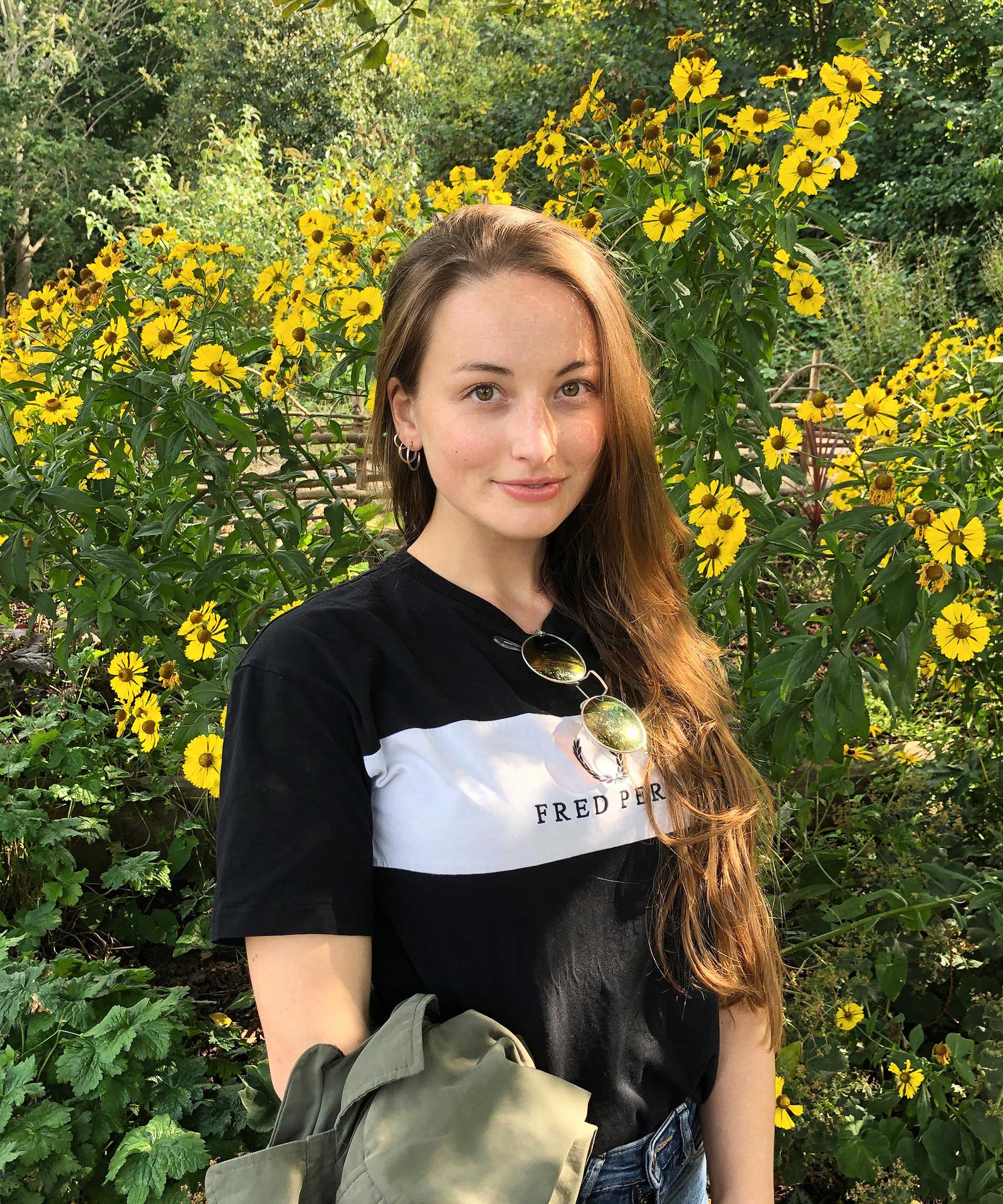 The garden was always a big part of Holly's life growing up, as was the surrounding New Forest where she lived. Her appreciation for the great outdoors has only grown since then; over the years, she's been an allotment keeper, a professional gardener, and a botanical illustrator. Having worked for Gardeningetc.com for two years, Holly now writes about plants and outdoor living for Homes & Gardens.