How to prune red hot pokers – according to gardening experts
Does your kniphofia need a tidy? This guide will help you get the best results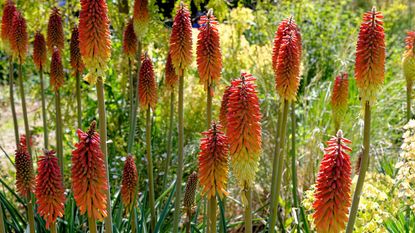 (Image credit: ad_foto / iStock / Getty Images Plus / Getty Images)
Sign up to the Homes & Gardens newsletter
Decor Ideas. Project Inspiration. Expert Advice. Delivered to your inbox.
Thank you for signing up to Homes & Gardens. You will receive a verification email shortly.
There was a problem. Please refresh the page and try again.
Q: I have grown red hot pokers as part of a drought-tolerant planting scheme in my yard. Is it a good idea to cut them right back in the fall, once they've finished flowering?
A: Red hot pokers, otherwise known as kniphofia, are stunning plants that lend a tropical feel to a space. And due to their drought tolerance, as you point out, they are easy to look after. But when it comes to giving them a proper prune, it's often best to wait until spring.

John Negus, a gardening expert, says that keeping the foliage intact can help to protect the roots of these perennials over the winter months. Some gardeners go a step further and tie the foliage together in a bundle in late fall. A layer of mulch around the base can also be beneficial if you live in a colder region.
However, if they start collapsing, getting soggy, or rotting in the crown, the leaves are best removed, John says. He adds that he usually snips off the ends where they've gone brown or are going mushy on the soil.
John has been a garden journalist for over 50 years and regularly answers readers' questions in Amateur Gardening magazine. He has also written four books and has delivered many talks over the years on horticulture.
How to prune red hot pokers
When these plants show signs of new growth in spring, they can have a tidy-up. Even then, there's often no need to chop the whole plant back.
You can use your hands, wearing gardening gloves, although a pair of sharp and clean pruners is also useful.
'Remove all the lower leaves, which will mostly pull away, and any others that are completely brown, but leave any that are still green,' says John. 'These will help to support the roots while the new leaves are emerging.'
These clump-forming plants can also be divided in spring which prevents them from becoming congested – plus, you'll get 'new' plants for free.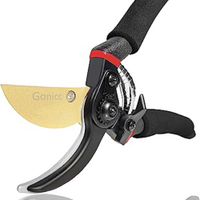 gonicc 8" Professional Premium Titanium Bypass Pruning Shears | $21.95 from Amazon
Featuring non-slip handles and a titanium steel blade, these pruners are perfect for pruning and deadheading plants around your yard.
Should you deadhead red hot pokers?
While pruning the leaves of red hot pokers is mostly a spring-time job, you can deadhead the wilted, spent blooms throughout summer and into fall. In fact, doing so can help channel the plants' energy into new flowers and healthy growth, rather than seed production.
'Once the vibrant bloom loses its color and starts to drop its petals, you can cut that stalk right at the base of the foliage,' instructs Anna Ohler, the Owner of Bright Lane Gardens nursery. 'When using this technique, make sure you are only pruning the expired flower stalk and not the foliage itself.'
Anna is an avid plant hobbyist and the Owner and Operator of Bright Lane Gardens, a boutique plant nursery in Northern Michigan. With over a decade of experience in gardening and landscaping, she takes every opportunity to share her knowledge on all things plant related.
---
Whether you're growing red hot pokers as part of a coastal garden or to attract hummingbirds and pollinators, pruning them properly at the right time, and in the right way, will help them to flourish. As long as they have good drainage and enough sun, they should brighten your yard for years to come.
Sign up to the Homes & Gardens newsletter
Decor Ideas. Project Inspiration. Expert Advice. Delivered to your inbox.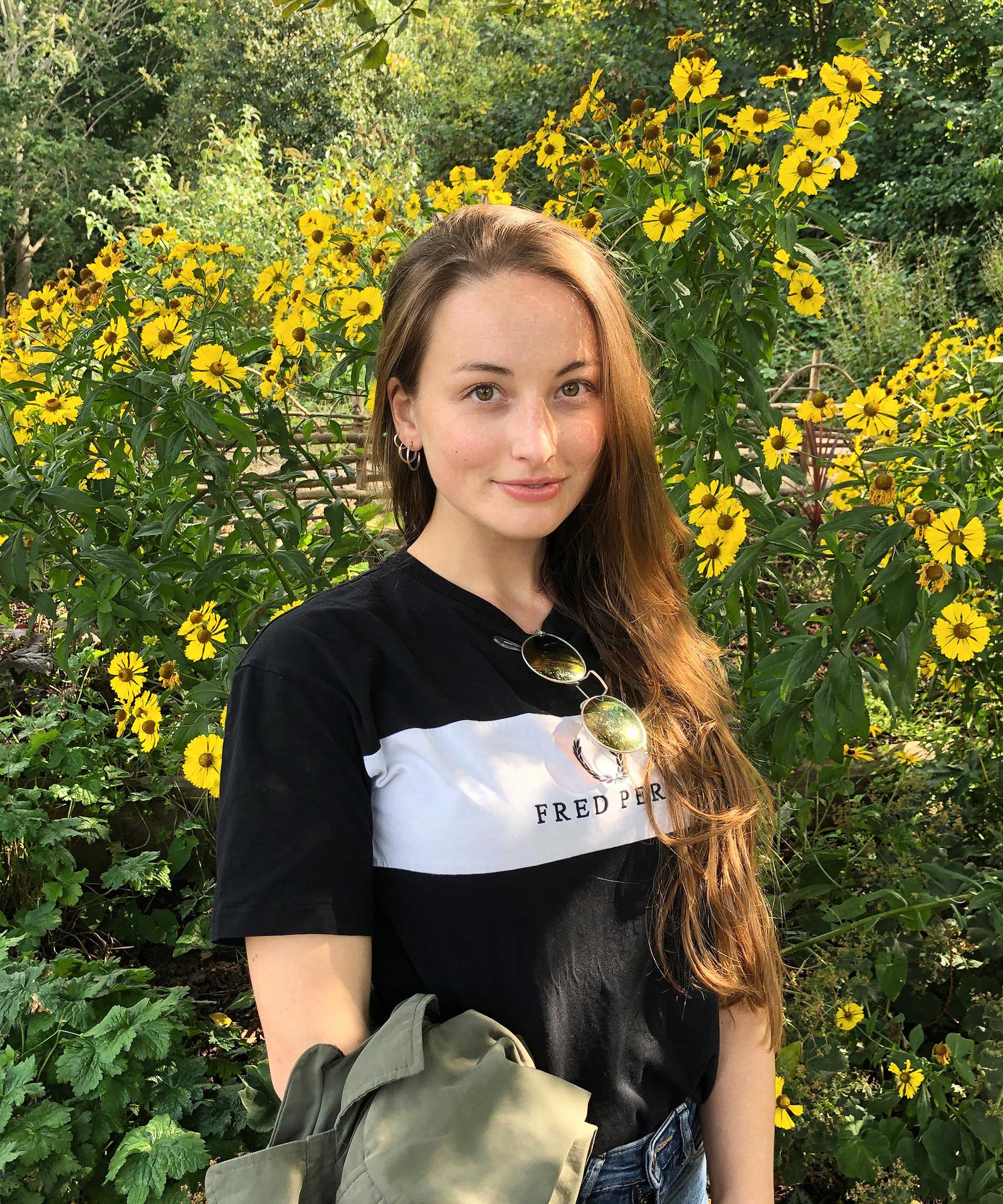 The garden was always a big part of Holly's life growing up, as was the surrounding New Forest where she lived. Her appreciation for the great outdoors has only grown since then; over the years, she's been an allotment keeper, a professional gardener, and a botanical illustrator. Having worked for Gardeningetc.com for two years, Holly now writes about plants and outdoor living for Homes & Gardens.