How to remove pollen from a pool – 5 ways to ensure your water stays fresh and clean
Getting rid of unsightly pollen from your backyard pool is easy with one of these simple methods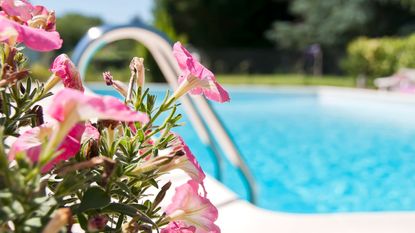 (Image credit: Saswell/iStock/Getty images)
Sign up to the Homes & Gardens newsletter
Decor Ideas. Project Inspiration. Expert Advice. Delivered to your inbox.
Thank you for signing up to Homes & Gardens. You will receive a verification email shortly.
There was a problem. Please refresh the page and try again.
Gardeners welcome the arrival of spring and summer in celebration, appreciating the colorful blooms and the pollen that comes with them. Unfortunately, pool owners (and especially those with allergies) may not be as enthusiastic about the mess that pollen can cause in a pool.
There's no denying that pollen can be a nuisance to have in your backyard pool, but luckily is not difficult to remove with the right steps.
Once you've returned your pool to a glistening blue, don't forget to follow the preventative tips to keep it sparkling throughout the summer season.
5 methods for removing pollen from a pool
There are a few essential steps to follow to not only remove pollen from your pool, but to keep it clean in the future too.
Some of these steps may not always apply depending on the severity of the problem, so start with the basics and move on to more intensive measures if the issue persists.
1. Skimming
The first step pool experts recommend is skimming your swimming pool. As pollen largely floats on the surface of your pool water, unlike algae or other debris that grows or settles quickly on the bottom and sides, skimming the top of the water will hopefully remove the bulk of the problem.
According to Miguel Camperos, VP of Operations of SunVara, the type of skimmer you use to tackle pollen is important. 'Skim your pool with a mesh skimmer, not your regular pool skimmer, which will have holes too big to effectively catch pollen.' This ProTuff heavy duty fine mesh skimmer from Amazon would be effective at the job.
Skimming frequency will depend on the amount of pollen in the area and the time of year. 'During stretches of time in which pollen is at its heaviest, you may have to skim your pool 2-3 times daily,' says Miguel.
2. Brushing
The next step is optional and can be skipped if skimming removed most of the visible pollen on the surface. If some has settled before or after skimming, sticking to the sides and bottom of your pool, you can consider brushing to loosen the particles before continuing with the cleaning process. This is not always needed as pollen typically floats, but can be useful for severe pollen problems.
'Use a pool brush to brush the sides and bottom of the pool. This will help loosen pollen that has settled on those surfaces, and make the pool filter's job easier,' says cleaning expert Ahmad Jamal.
3. Filtering
Once the tough manual work of skimming and brushing is over, you can leave your pool tech to do the rest. According to Ben Gold, founder of Recommended Home Buyers, 'A good-quality filter can trap pollen particles as small as 10 microns. Running the filter regularly can help capture pollen and other debris in your pool.'
Lori Morris, founder of Selah Pools, adds that filter maintenance is key to proper pollen removal. 'Ensure that your pool filter is clean and functioning to help eliminate smaller particles, including pollen, from the water; clean or backwash the filter if necessary. Keep the pool pump running for an extended period, ideally 8 to 12 hours daily, to circulate the water and aid in pollen filtration.'
Ensuring your pool filter is working properly is also key to prevent algae growing in pools.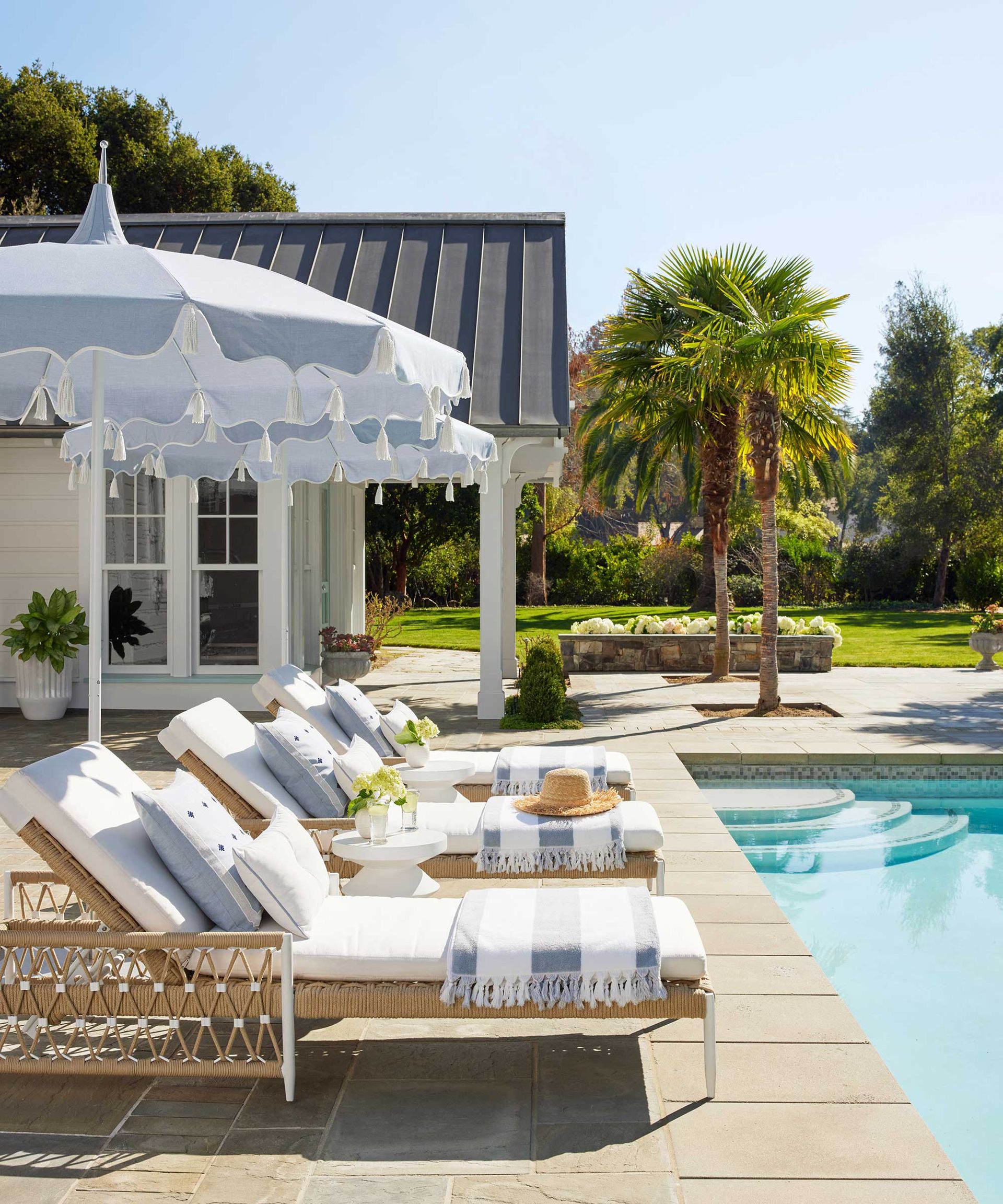 4. Shocking the pool
Once the filter has done its job, check on the cleanliness of your pool. If the pollen is gone, you can move on to preventative steps to keep your pool clean. But if there is still stubborn pollen remaining, Ben Gold recommends shocking. Despite the dramatic name, the process of shocking a pool is quite simple.
'Shocking your pool with chlorine or other oxidizers can break down the pollen and make it easier to filter out.' This is best done overnight when all swimming is done for the day, as the amount of chlorine required can be irritating to the eyes and skin. Lack of sunlight also stops the chlorine from leaving the water. After shocking, run your filter again to remove the remaining debris.
5. Prevention
As with most outdoor maintenance tasks, prevention is far easier than dealing with a problem once it has gotten out of hand. According to Miguel Camperos, 'The most important, most effective step to take is a preventative one – keep your pool covered as much as possible. When your pool is not in use, keeping it constantly covered will be the best line of defence against pollen getting in the water.'
---
When attempting to remove pollen from your pool and keep it out, it's clear that regular maintenance and prevention is the key to success. Trimming trees or other plants in your pool landscaping that may be contributing to the pollen problem can also be beneficial.
Sign up to the Homes & Gardens newsletter
Decor Ideas. Project Inspiration. Expert Advice. Delivered to your inbox.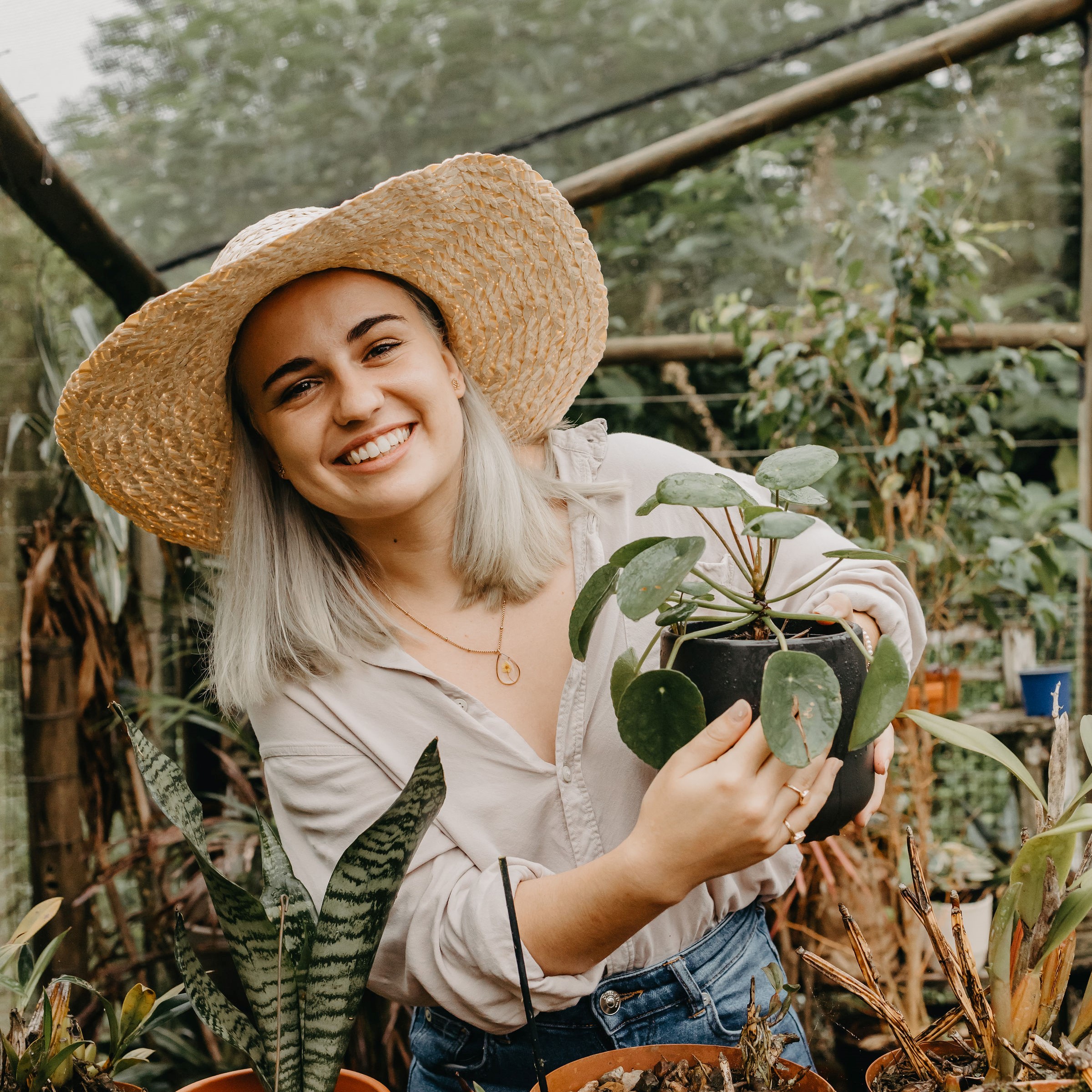 Contributing Editor, Gardens
Madison is a garden writer and editor, covering all things outdoors and lifestyle. After completing a BA in History and Political Science, she transformed her years-long passion for plants into a career writing for both digital and print publications. As garden editor of several print titles, Madison focuses on trends and developments in the continuously expanding gardening industry. When not typing away at her desk, she tends to her ever-growing houseplant collection and travels frequently, photographing and reporting on gardens around the world.