8 native wildflowers to sow in October for a patch of meadow next spring
Enhance your yard with self-seeding wildflowers for an abundance of natural, sustainable planting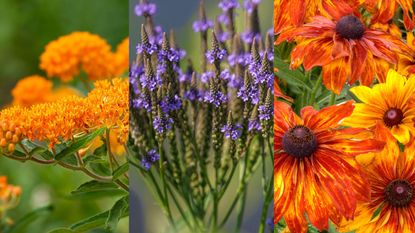 (Image credit: Leena Robinson, Susan Hodgson, Debu55y, all Alamy Stock Photo)
This is one of our favorite types of gardening, where you let nature take over by encouraging self-sowing wildflower seeds that drop to the ground in fall to grow naturally in your yard. As they are hardy, they'll survive the winter, then happily pop up all on their own in spring or summer. It requires very little effort, and fills flower beds fast with prolific blooms.
If creating a more sustainable yard is high on your wish list, using native wildflower plants is an obvious choice, especially as locally adapted species will thrive in your environment. They are also low maintenance and drought-tolerant. Pollinators, birds and other wildlife will be thrilled with your choice too.
Leave these plants to flourish where they shoot up as part of your wildflower garden ideas or relocate them to another spot in your yard if that works better. You can also collect seed pods in fall and toss them into areas of the garden where you would like them to flourish. Another big tick for native wildflowers is they are adaptable and easy to grow.
8 native wildflowers to sow in October
At the end of summer and start of fall wildflowers begin to fade, ready for their seeds to be blown on the wind or collected by you. Before you gather wildflower seeds, you'll need to know more about which plants you're harvesting from. This way, when you sow your gathered seeds, you'll know what to look out for when they start to grow.
Planting wildflowers in your yard is part of the unfussy and organic trend that's been huge in 2023, and is set to get even more popular next year. 'In reaction to the ubiquitous hard lines and symmetry of modern landscaping, we'll see more organic shapes and textures,' says rewilding expert Allison Messner, CEO of landscape architects Yardzen. 'Unfussy wildflowers, meandering gravel paths, a mixing and matching of plants and styles that feels natural and a bit whimsical. '
Let our expert guide on the best native, self-seeding wildflowers to sow in October show you how to get it right, especially if you want to find out how to plant a wildflower meadow in your yard.
Allison Messner is on a mission to help people live better lives outside. She is a co-founder and CEO of Yardzen, a leading online landscape design and build platform. In 2021, Allison launched the American Rewilding Project, an initiative to offset climate change in every Yardzen design through the use of habitat-supporting plants, water conservation and sustainable materials.
1. Cardinal flower
USDA zones: 3-8
Height: 1-5 feet
Botanical name: Lobelia cardinalis
We start with an absolute beauty. The perennial lobelia cardinalis variety has spikes of pure red flowers in late summer, and is not to be confused with the trailing annual type (lobelia erinus) that is a popular filler for container gardens and hanging baskets.
Cardinal flowers are a native plant with a wide range of distribution from Maine to Florida. This showy perennial plant has 8 inch spikes of flaming red flowers, and it's particularly attractive planted around the edge of a woodland garden.
'Although relatively common, over-picking this handsome wildflower has resulted in its scarcity in some areas,' according to the horticultural team at the Lady Bird Johnson Wildflower Center in Austin, Texas. 'Since most insects find it difficult to navigate the long tubular flowers, cardinal flowers depend on hummingbirds, which feed on the nectar, for pollination.'
For this reason it makes it on to our list of the best flowers that attract hummingbirds into your garden.
In terms of cultivation, cardinal flowers prefer light shade to full sun, and don't like the soil to dry out. Using a mulch in winter is beneficial if you live in a northern climate. The small seeds can be carried aloft by the wind, and will seed right there into the flowerbed if the conditions are right.
2. Black-eyed Susan
USDA zones: 3-8
Height: 2-3 feet
Botanical name: Rudbeckia
In the wild this plant grows in prairies, and is native to the eastern two-thirds of North America. It has large, daisy-like yellow flowers with a distinctive dark brown center. It's a short-lived perennial but also treated as an annual depending on your growing zone. It blooms from summer until first frost.
Black-eyed Susan will often pop up spontaneously in your garden too if the conditions are right. It likes full sun, is a good choice for drought-tolerant planting ideas, and is adaptable to soils that are dry as long as the soil is well-drained. As part of your landscaping, black-eyed Susan looks great massed in flower beds, and is particularly lovely when planted in drifts through ornamental grasses.
If you're interested in plants for pollinators they're a must too. 'They are attractive to pollinators in bloom and to birds once the seeds have formed,' says horticulturalist Jenny Rose Carey. She suggests trying another variety that's good for self-sowing too: 'Rudbeckia triloba, or brown-eyed Susan, has smaller scale flowers in late summer and early fall. It may not be long-lived but it seeds in regularly.'
Horticulturalist Jenny Rose Carey is author of The Ultimate Flower Gardener's Guide, and former senior director at the Pennsylvania Horticultural Society's Meadowbrook Farm.
3. Common blanket flower
USDA zones: 3-9
Height: 1-2 feet
Botanical name: Gaillardia aristata
The common blanket flower is a lovely showy perennial with large red yellow-tipped daisy-like blooms with petals that can be up to two inches long. It's a major wildflower in prairies, which means it's one of the best self-seeding wildflowers to sow right now for a patch of meadow next spring.
Also known as Indian blanket, this variety of wildflower is very easy to grow and is commonly used in roadside plantings too. It's a very good pollinator plant if you want to find out how to attract bees to your garden. The blooming season can be prolonged by deadheading and this lovely flower reseeds readily too. All it needs is good drainage.
4. Fall sneezeweed
USDA zones: 3-8
Height: 3-5 feet
Botanical name: helenium autumnale
A type of helenium, fall sneezeweed is a perennial native to North America and is also known as common sneezeweed. This late summer blooming favorite has sunny yellow-orange flowers with petals drooping away from a prominent central disk, where bees and butterflies love to hover and gather pollen.
These beauties will take you right into fall as long as you give them full sun and moist soil. They work best in naturalistic prairie and meadow planting schemes that reflect their natural habitat. They also make it on to our list of the best fall flowers for pots as well as being a good choice of cutting flower for filling out fall arrangements.
The plants often become so tall they need support to prevent them from flopping over. Alternatively, they can be cut back in early summer to encourage sturdier, shorter flower stems. Seeds can be easily collected for starting new plants as well.
5. Goldenrod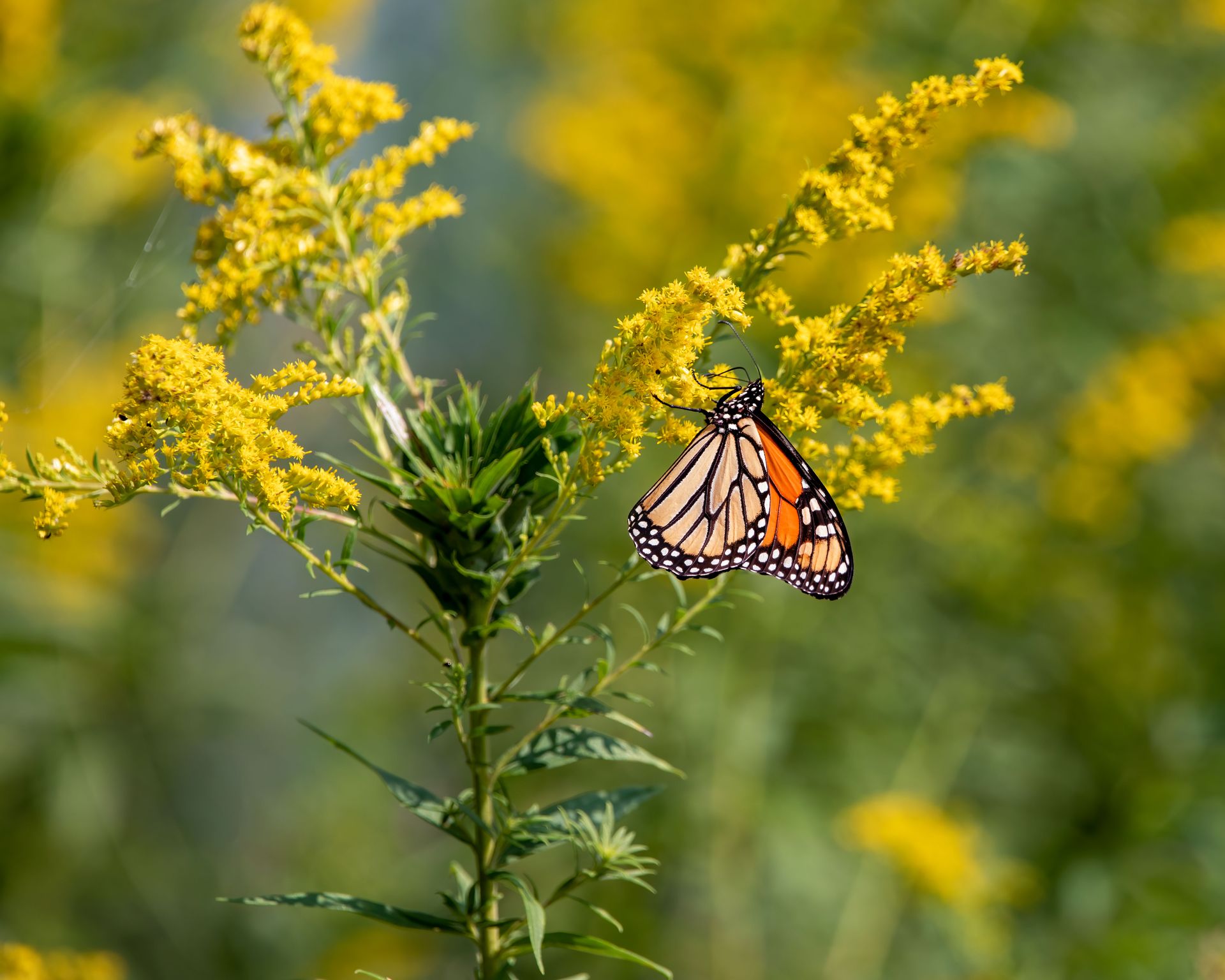 USDA zones: 3-9
Height: 2-3 feet
Botanical name: Solidago
Clusters of warm yellow goldenrod flowers say fall mood like nothing else. The arching branches with masses of tiny flowers produce an eye-catching display in late summer through fall, and this variety is another one that spreads around easily by self-seeding.
Also known variously as 'prairie goldenrod', 'tall goldenrod', and 'field goldenrod', there are many varieties to choose from. The blooms of this easy to grow perennial are rich in nectar and of special value to native bees and honey bees, and this is especially the case with the solidago canadensis variety.
Goldenrod will thrive in either full sun or part shade, tolerates dry conditions, and even poor soil. It's ideal for planting in sandy, rocky locations. Make them the focal point of a wildflower meadow design or other naturalized planting scheme as they spread around quite aggressively, so you will need plenty of space to accommodate them.
6. Wild columbine
USDA zones: 3-8
Height: 2-3 feet
Botanical name: Aquilegia canadensis
The lovely red and yellow drooping bell-like blooms of this native North American woodland wildflower will happily self-seed given the right moist, well-drained soil conditions and will increase rapidly in your yard. Come spring there will be lots of nice surprises when they pop up in interesting new spots.
Also known as Canadian columbine, these pretty flowers will add a magical touch to your naturalistic landscaping ideas, and if you don't already have them in your yard will grow easily from seeds scattered where you want them. They are perennial plant that regrows every year too, and their fern-like foliage is a feature in itself.
This particular variety of columbine is loved by hummingbirds, who like investigating their tubular blooms, and are a good choice if you want to find out how to attract butterflies to your garden too.
7. Blue vervain
USDA zones: 3-8
Height: 2-6 feet
Botanical name: Verbena hastata
Also known as 'simpler's joy', 'swamp verbena' and 'blue verbena', this pretty perennial has a wide distribution and is found growing wild in almost all American states. It's a member of the verbena family (Verbenaceae), which includes many different varieties, including the tall and airy Verbena bonariensis that is fashionable in naturalistic planting schemes.

In the wild, blue vervain grows in moist locations, where it is highly adaptable to different amounts of light. It can self-seed in any well-drained soil. The numerous elegant blue-violet flower spikes bloom from midsummer to early fall, and are a magnet for pollinators including many kinds of long-tongued and short-tongued bees, including honey bees and bumblebees.
Use blue vervain to add structure and texture to the landscape. It will thrive in pollinator gardens, native gardens, and naturalized meadows.
8. Butterfly weed
USDA zones: 3-9
Height: 1-2 feet
Botanical name: Asclepias tuberosa
These easy-to-nurture drought-tolerant perennial plants can be found growing as a native wildflower in meadows and prairies. It's a must-have if you want to attract pollinators to your yard as the long-flowering bright orange-yellow blooms are packed with nectar and pollen.
A type of milkweed, butterfly weed likes a sunny position in well-drained soil and will initially take a little while to get established in your yard before it flowers. Then the seedpods will burst open and release hundreds of seeds that will disperse on the wind, to pop up wherever suits them the following year.
You will gradually acquire a mass of blooms if you wish as this plant can become invasive. Snap off the seedpods if you want to limit the spread.
FAQs
What is the easiest wildflower to grow?
'If you're looking to add color and diversity to your garden, consider planting native wildflower seeds in the fall,' says Amy Hovis, principal of Barton Springs Nursery in Austin, Texas. 'Bluebonnets, Indian paintbrushes, and winecups are popular choices here in Texas.'
Spotted beebalm (Monarda punctacta) is a perennial that attracts vast numbers of pollinators. Collect your own seeds after flowering is complete. The tiny black seeds are found in the calyx at the base of the flower. Cut and shake a stem so the seeds fall into a container.
Working well in mixed borders, prairie planting, and cottage gardens, yarrow (Achillea millefolium) is another plant that self-seeds readily. In fact, it can self-seed so readily that in some areas, it can be considered a weed. If you are looking for seeds to sow in your own yard, collect them when the flowers are dry and brown.
What's the name of Florida's state wildflower?
Florida's state wildflower is Coreopsis, also known as tickseed. This plant can be found throughout zones 2-8, especially on roadsides and prairies, so you can easily harvest your own seeds. Look for mature seeds with 'wings' on their sides in the little cup at the tip of the stem.
If you're drawn to planting wildflowers, you might be interested in learning more about the meadowscaping trend, where you replace lawn with a variety of native plants and flowers. This technique saves water, attracts pollinators, and will boost the biodiversity in your yard.
Sign up to the Homes & Gardens newsletter
Decor Ideas. Project Inspiration. Expert Advice. Delivered to your inbox.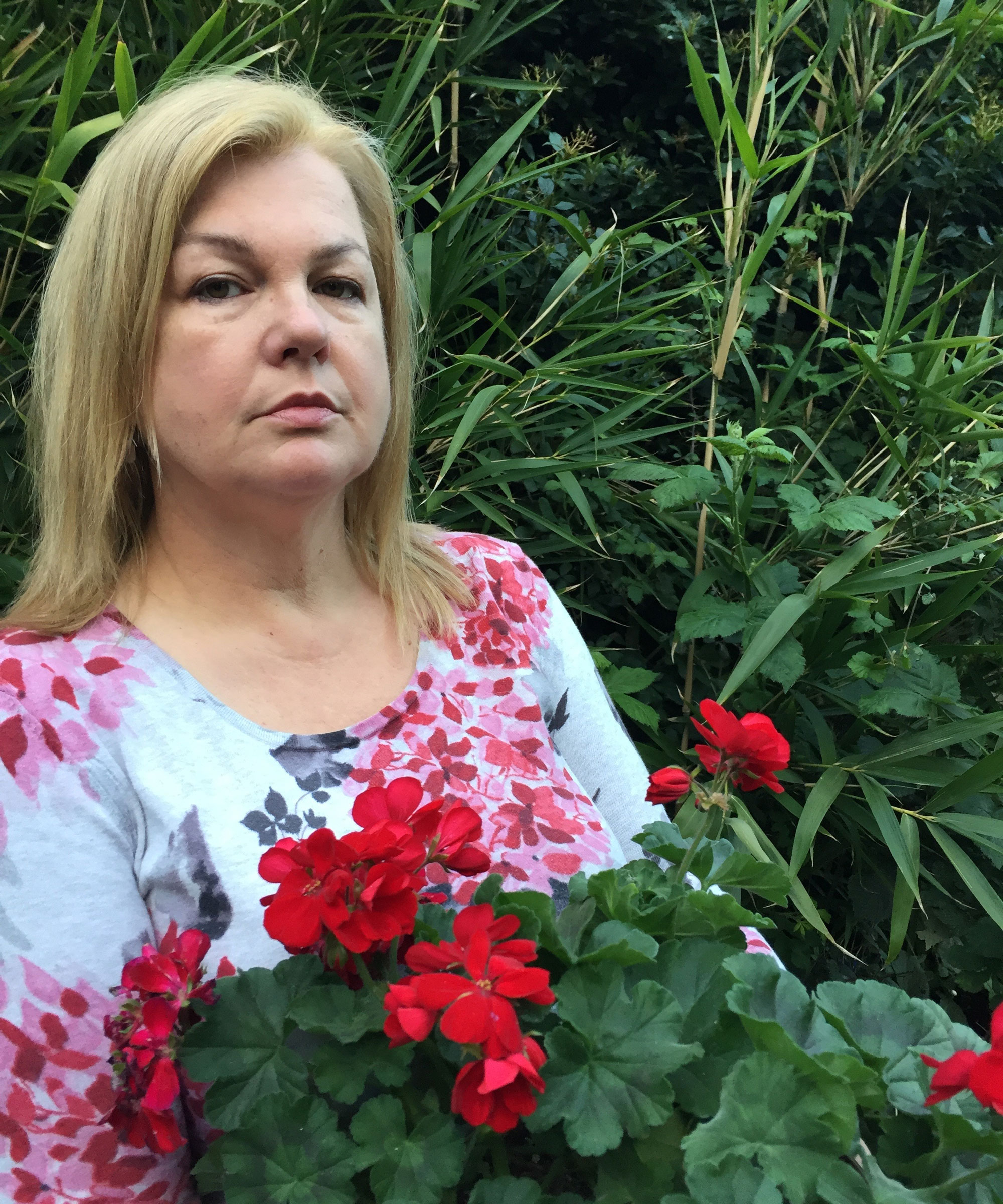 Lifestyle journalist Sarah Wilson has been writing about flowers, plants, and garden design and trends since 2015. Having already studied introductory garden and landscape design as well as a course in floristry she is currently adding to her list of qualifications with an RHS Level 2 course in the Principles of Plant Growth and Development. In addition to homesandgardens.com and livingetc.com she's written for gardeningetc.com, Modern Gardens and Country Homes & Interiors magazines.