8 of the best tomato varieties to grow at home for bumper harvests and flavorful fruits
Discover some of the most popular types of tomatoes to grow indoors or outdoors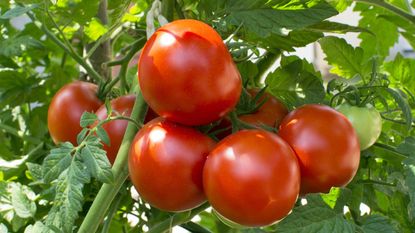 (Image credit: Getty/Helios4Eos)
Tomatoes can come in a wide range of colors, sizes, and flavors. Look at any catalog, website, or nursery and you will be faced with a huge selection of varieties to choose from.
Every grower has their favorite tomato varieties and there are some types that are perennially popular among home gardeners. However, if you are new to growing tomatoes, it may seem daunting where to start.
You want to know that varieties are right for your area, going to give you a great harvest, and that the fruits suit how you want to use them. We take a look at some of the most popular varieties to grow and discuss their size, cropping and, most importantly, the harvest you can expect.
8 popular tomato varieties to grow at home
There are thought to be over 1,000 tomato varieties around the world and they can be classified into groups according to fruit size, such as cherry, plum, beefsteak, grape, or heirloom types.
Tomato plants can also be indeterminate or determinate, also known as cordon or bush types, and that dictates the growth habit and cropping period of the plants. Choosing the wrong variety to grow is a common tomato growing mistake. The habit of the plant, together with the fruit shape, size, and color, are all important facets to consider when trying to decide which tomato variety to grow.
1. Sungold
Type: Cherry
Growth habit: Indeterminate
Height: 3-4 feet
Fruit size: Small
Fruit color: Yellow-orange
Sungold tomatoes are some of the sweetest I have ever grown and were always popular with the chefs I grew tomatoes for. These small yellow-to-orange fruits grow prolifically on the plants and are really versatile in the kitchen, being great for anything from salads to roasting.
Sungold is a variety that can be successfully grown either in a greenhouse or outdoors and I had a lot of success growing sungold tomatoes in containers during my time as a grower.
You can buy 'Sungold' tomato seeds and plants at Burpee.
2. San Marzano
Type: Plum
Growth habit: Indeterminate
Height: 4-5 feet
Fruit size: Medium
Fruit color: Red
San Marzano was another variety that was requested by the chefs I grew tomatoes for every year – in fact they are renowned as a favorite with chefs around the world.
It is classed as a plum tomato, but its shape is actually longer and thinner than normal plum tomatoes – at around three inches in length. An Italian tomato – San Marzano is a region in Italy – it is ideal for sauces thanks to its meaty flesh. It can be grown in greenhouses or outdoors and can take around 80-90 days to go from transplanting tomato seedlings to being ready to harvest.
Shop Tomato 'San Marzano' seeds at Amazon.
3. Brandywine
Type: Heirloom
Growth habit: Indeterminate
Height: 8-9 feet
Fruit size: Large
Fruit color: Red
Brandywine is a heirloom beefsteak variety that is one of the most popular US tomatoes. It is a prolific plant, producing large and ribbed tomatoes up to one pound in size. Brandywine tomatoes are ideal for slicing and using on sandwiches.
The plants grow very tall, up to nine feet, and need very sturdy supports – such as a cage or trellis – put in place to keep them upright when laden with heavy fruits. They can take up to 100 days to produce ripe fruit from planting tomatoes, but are very productive when they get going.
Shop Tomato 'Brandywine' plants and seeds at Burpee.
4. Veranda Red Hybrid
Type: Cherry
Growth habit: Determinate
Height: 1.5-2 feet
Fruit size: Small
Fruit color: Red
A perfect variety for growing in pots, hanging baskets, or even for growing tomatoes indoors. Veranda Red Hybrid is a dwarf patio tomato that produces a prolific amount of sweet cherry tomatoes.
It takes 55-60 days to go from planting to harvest and can start ripening from mid-July onwards. An ideal variety for anyone short of growing space and will work fantastically in a pot on a deck, patio, or balcony.
Shop Tomato 'Veranda Red Hybrid' seeds and plants at Burpee.
5. Chocolate Stripes
Type: Beefsteak
Growth habit: Indeterminate
Height: 5-7 feet
Fruit size: Large
Fruit color: Dark, with green striping
A great option for salads or sandwiches, the variety Chocolate Stripes offers something unique. It produces 3-4 inch wide mahogany tomatoes with a green striping, bringing some surprise color to the yard and the plate. The tomatoes ripen from August onwards and have a sweet and tangy taste.
Chocolate Stripes are best for greenhouse growing and need a cage or trellis for support.
You can buy Tomato 'Chocolate Stripe' seeds at Walmart.
6. Gardeners Delight
Type: Cherry
Growth habit: Indeterminate
Height: 5-7 feet
Fruit size: Medium
Fruit color: Red
Gardeners Delight is a hugely popular variety and one that I have personally grown for many years. Its popularity is down to its ease of growth, the fact it can be grown indoors or outdoors, and also its prolific fruiting.
Gardeners Delight produces trusses full of up to 12 bright red bitesize tomatoes that are slightly larger than other cherry tomatoes and great for using in salads or sandwiches.
Shop Tomato 'Gardeners Delight' seeds and plants at Burpee.
7. Baby Boomer
Type: Cherry
Growth habit: Determinate
Height: 1.5-2 feet
Fruit size: Small
Fruit color: Red
A cherry tomato that is renowned for being very prolific, capable of producing a harvest of more than 300 fruits each year off one plant. Each one inch tomato is sweet and juicy and ideal for salads.
The plants are perfect for growing in containers or planters, or if you want to grow tomatoes in buckets. They do need to be caged for protection when they are chocked full of fruit.
Shop Tomato 'Baby Boomer' seeds and plants at Burpee.
8. Green Zebra
Type: Round
Growth habit: Indeterminate
Height: 8-9 feet
Fruit size: Medium
Fruit color: Green
A very unique tomato variety, this heritage type produces 2-3 inch green fruits with darker green stripes. The color transitions to a more yellow tinge when ripe and it is time to harvest the tomatoes.
A very versatile tomato, the fruits can either be used in sauces or salsas, or provide a distinctive look sliced in sandwiches or salads. Green Zebra fruits are aromatic and have a more distinctive acidic taste than other tomatoes.
You can buy Tomato 'Green Zebra' seeds at Amazon.
---
Any of these tomato varieties are capable of providing you with a bumper harvest of fruits for all your culinary needs. Whether you grow plants in a kitchen garden or container garden, you can get a great crop of tomatoes.
It is important to remember that maintenance tasks such as watering, pruning tomato plants, and fertilizing tomatoes will all have an impact on the ultimate size of your harvest. Look after any of the above tomato varieties well and the likelihood is lots of delicious and flavorful tomatoes.
Sign up to the Homes & Gardens newsletter
Decor Ideas. Project Inspiration. Expert Advice. Delivered to your inbox.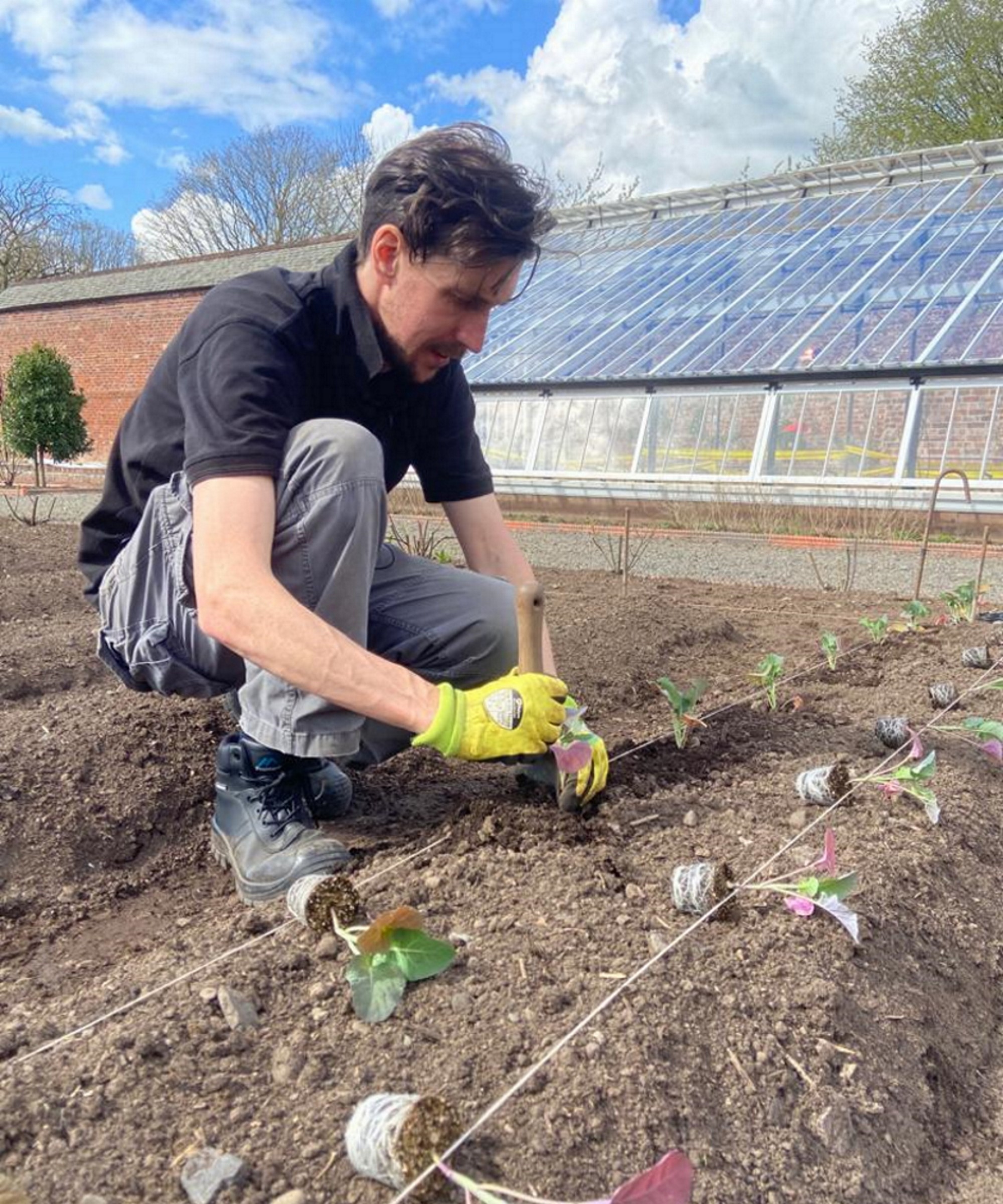 Drew's passion for gardening started with growing vegetables and salad in raised beds in a small urban terrace garden. He has gone on to work as a professional gardener in historic gardens across the UK and also specialise as a kitchen gardener growing vegetables, fruit, herbs, and cut flowers. That passion for growing extends to being an allotmenteer, garden blogger, and producing how-to gardening guides for websites. Drew was shortlisted in the New Talent of the Year award at the 2023 Garden Media Guild Awards.