What are the best types of succulent? 5 picks you can't kill
Want to know the best types of succulent? Follow our expert guide to the most fascinating varieties to grow, guaranteed to add interest, color and texture to your yard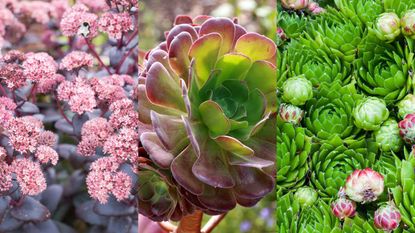 (Image credit: Alamy)
Looking to fill your home or yard with intriguing and characterful plants that need little attention? Then you need to know the best types of succulent to grow.
We've listed our favorite succulents that look stunning both inside and out and encourage you to explore the many different varieties out there. With new additions continually arriving in plant nurseries, plant stores and online specialists there are always exciting new planting combinations and display opportunities to try out, in beds, planters and pots.
So, once you've learnt how to care for succulents, and discovered just why they have made our list of the best low maintenance indoor plants, you might want to discover more.
What are the best types of succulent?
We've had trouble limiting this list of the best types of succulents. To be honest, once you've learnt how to water succulents, and particularly how to care for succulents in winter (not over-watering is key), succulents of all kinds are a dream to grow. Better still? Find out how to propagate succulents and you can keep repeating your success.
1. Aeonium
Unusual in shape and stature, these distinctive succulents have rosettes of glossy, waxy leaves often perched on branching stems. Reaching from 4inches (20cm) up to 3ft (90cm) tall, they are fascinating to grow and can make a real architectural statement grown inside or out. Single colored varieties vary from deep green through to purple-black while variegated plants are even more decorative in white, yellow and red.
Monocarpic, Aeoniums will die after flowering so don't panic if you see this happening. On branching varieties, it is only the flowering branch that dies back, leaving the rest of the plant untouched. These plants are pretty easy to propagate too, so you can always be guaranteed a fantastic display.
2. Echeveria
Native to Central America, these fleshy rosettes have a curious charm all of their own. There are over a thousand species in a whole spectrum of colors – and even these change depending on the age of the plant, the time of year and climate. Plants range in size from tiny coin-sized rosettes up to dinner plate grade specimens and they look stunning potted up on their own or underplanting taller cacti or aeoniums.
'Echeverias are polycarpic, which means they can produce flowers multiple times,' say the World of Succulents. 'Tender succulents. Most Echeverias are cold hardy down to USDA hardiness zone 9-20℉ (-6.7℃).'
3. Haworthia
Hugely diverse, these succulents can thrive in full sun or part shade and look amazing grown close together to highlight their contrasting forms. Haworthia are native to South Africa and like most succulents are happy with minimal water and well draining soil.
'They grow in rocky outcrops to disguise themselves from animals, so not to be eaten for their moisture content,' says Daniel Michael at Surreal Succulents. 'Due to this, Haworthia have the most impressively tall flower spikes, this is so they can attract pollinators without exposing their location to thirsty animals. They also have tiny flowers on their very thin flower spikes which are pollinated by flying insects.'
Hugely rewarding to grow and addictive to collect, Haworthias include the well-known spiky leaved 'Big Band' with its silver zebra markings, the spiral leaved limifolia and intriguing almost flat triangular leaved Haworthia cooperi.
4. Sedum
Universally adored by garden designers, environmentalists and florists, sedum is hugely popular. Ranging from tiny, creeping stonecrop that is often used on green living roofs to the taller, fleshy leaved border sedum – that has recently been renamed hylotelephium – these plants are high on reward, low on effort and hugely valuable for bees, insects and pollinators.
Most sedum love sun but can cope with part shade and although they prefer warm, dry conditions some varieties are hardy down to USDA zone 3. Stand out specimens to look out for include Hylotelephium telephium 'Xenox Yellow' – a dark plum leaved variety with apricot flowers perfect for beds and borders; Sedum spathulifolium 'Cape Blanco' – a low growing drought tolerant beauty with pewter foliage and yellow starry blooms and Sedum Sieboldii with its circular blue leaves that turn pink in winter.
Some tender sedum are also recognized as chic indoor plants. Trailing Sedum morganianum is well known as Burro's Tail for its sweeping blue-green tassels and looks fabulous in a hanging planter while variegated Sedum October Daphne has a more compact habit.
5. Sempervivum
There are over 40 species of sempervivum to choose from. Also known as Hen and Chicks or Houseleeks, they are drought tolerant, low growing and will readily reproduce, covering the surrounding area with a mass of glossy rosettes. Foliage comes in a wide range of color and textures including flat leaved and opened forms, often edged with contrasting deep red or silver or more rounded leaves overlaid with delicate cobwebbing.
Kay Ouchida from Portland Nursery suggests, 'A rocky corner of your yard that gets very hot in summer is a good place for these plants. They also do well in parking strips, amongst the roots of trees. If there are concerns about drainage in the planting location, simply incorporate pumice and organic matter to create the necessary air pockets in the soil. Mulching with lava rock encourages water to drain away from the crown of the plant.'
What is the easiest type of succulent to keep alive?
The easiest type of succulent to keep alive include aeonium, sempervivum, haworthia, sedum and echeveria. Others are super easy to keep alive – and if you're wondering why your succulent is dying, it's likely over-watering, though light levels and room temperature are likely to have an effect, too.
What is the fastest growing succulent?
The fastest growing succulent is the echeveria. It is easy to maintain, too.
Sign up to the Homes & Gardens newsletter
Decor Ideas. Project Inspiration. Expert Advice. Delivered to your inbox.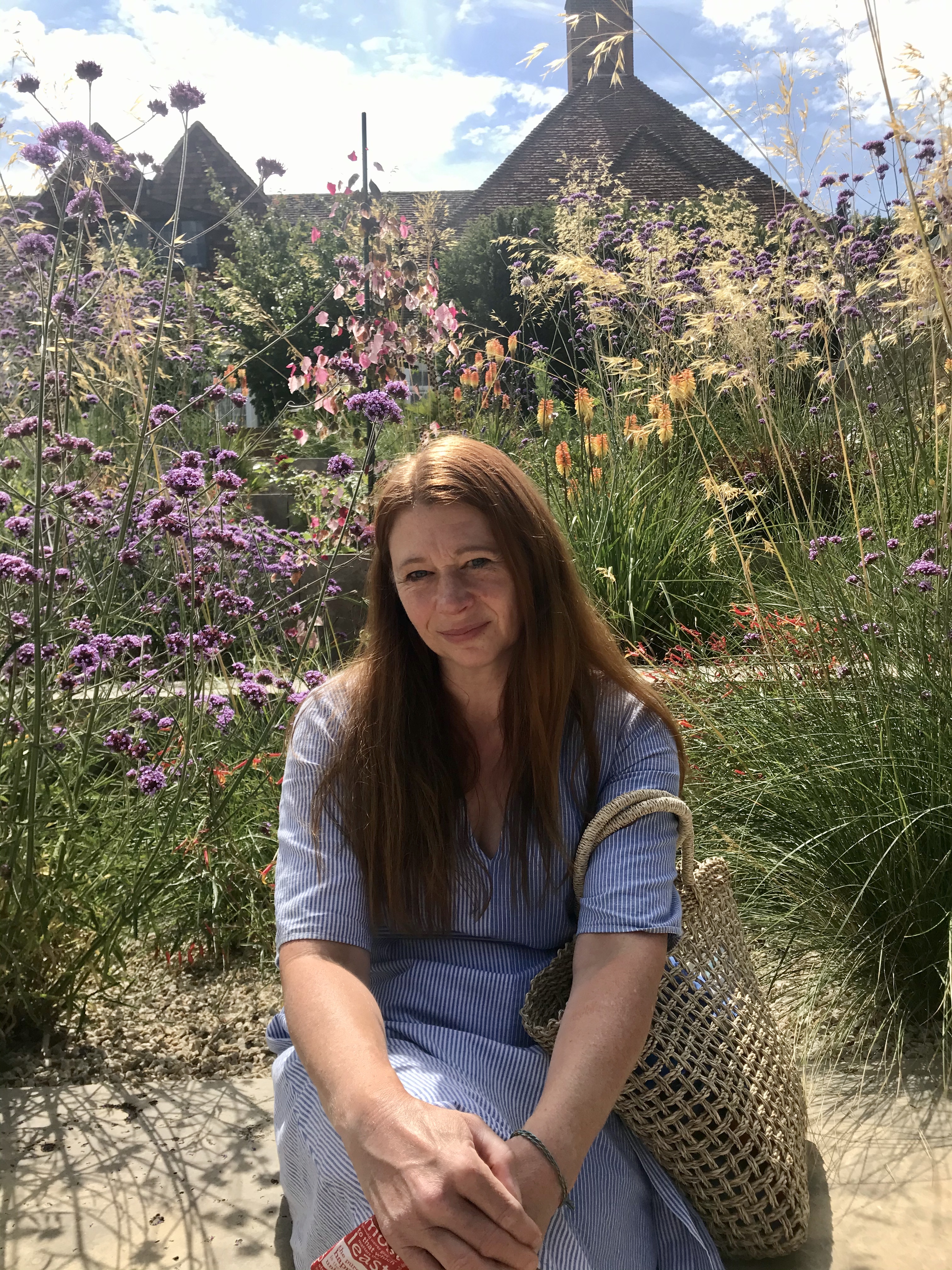 Jill Morgan has spent the last 20 years writing for Interior and Gardening magazines both in print and online. Titles she has been lucky enough to work on include House Beautiful, The English
Home, Ideal Home, Modern Gardens and Gardeningetc.com. Although much of her career has involved commissioning and writing about reader homes and home improvement projects, her
everlasting passion is for gardens and outdoor living, which is what she writes about for Homes & Gardens.