This 12th century English home showcases bold color and statement pieces
The owners of this idyllic country house have become custodians of a beautiful heritage home that dates back to the 12th century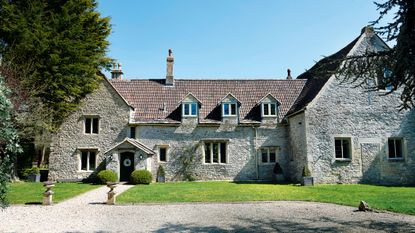 (Image credit: Dan Duchars)
'We're still in awe that we have ended up living here,' says interior designer and property developer Lisa Bowcott of her historical home in England's West Country. 'I could never have imagined having a house like this as our home.'
Home is a six bedroom Grade II* listed 12th century former seminary for monks connected to a two bedroom barn.
Lisa and her husband Harry were previously living in London, juggling two high-flying careers and raising four children under the age of six – until they decided it was time to move out of the city.
'We had settled on the West Country as a location as it was commutable for London meetings,' says Lisa, who was working in advertising. Having spotted this house while on holiday in Greece, the couple went to a viewing on their first day back.
The house needed a lot of work. It had started life as a seminary in the 12th century, complete with chapel, moat and fish ponds, before being converted into a family home early in the 15th century.
It then passed through generations of the same family up to the 20th century, when it was occupied by tenant farmers. By the 1960s it was in a sorry state, with cows grazing up to the front door and the farmer burning oil drums in the former Great Hall to keep warm.
'The people who bought the house at that time saved it from collapse,' says Lisa, 'but there was still a lot to do when we took it on in 2015.'
At first the Bowcotts stayed in their London home, eventually moving here in 2019. They lived in the house for six months before moving out for the much-needed renovations.
'It was so cold,' recalls Lisa. 'There wasn't an ounce of insulation anywhere and we had just four radiators that were all temperamental. We used the fires a lot but they weren't in great condition either and the rooms frequently filled with smoke. One room was so damp, we had a dehumidifier running 24/7, producing a bucket of water each night.'
These fundamental issues were tackled first. Underfloor heating across the ground floor has created much-needed zoning, enabling areas to be switched off as needed.
'The Great Hall doesn't need to be 20 degrees but, equally, if that space gets really cold, other rooms suffer,' says Lisa. Loft insulation, proper cladding, new plumbing and overhauled electrics were all tackled in the first part of the project.
Below, you can take a tour of what is undoubtedly one of the world's best homes.
Kitchen
The exposed stone wall makes a striking backdrop for the statement clock in the kitchen.
For kitchen ideas, Lisa has focused on mood, using bold colors and a few surprises.
'Designers often mix modern and antiques. It's not a particularly traditional way,' she says, 'but then we are a modern family living in an antique house so I have had to reconcile myself to that. I've been particular about materials, especially the metals, using copper and antique bronze.'
Lisa introduced the wow factor with a copper countertop for the kitchen island, while copper drawer handles and pendant lights pull the look together.
Lisa's palette majors on pink, blue, green and yellow, in various degrees of saturation. Flow is maintained by using a limited selection of flooring.
'We've used a lot of oak and, for period details such as on a strapwork ceiling, I've gone for a period yellow. It's been about finding inspiration in historical colors and also about recognizing that it's got to be comfortable for the here and now.'
'Every room should make you feel something – even a corridor,' she says. 'It should be an enjoyable experience to walk from one part of the house to another. I have a fear of being boring. I think that comes from working in advertising, where boring gets you nowhere. It's filtered through to my sense of design.'
Banquette seating in the kitchen dining area creates an informal feel, while painted chairs inject punches of color.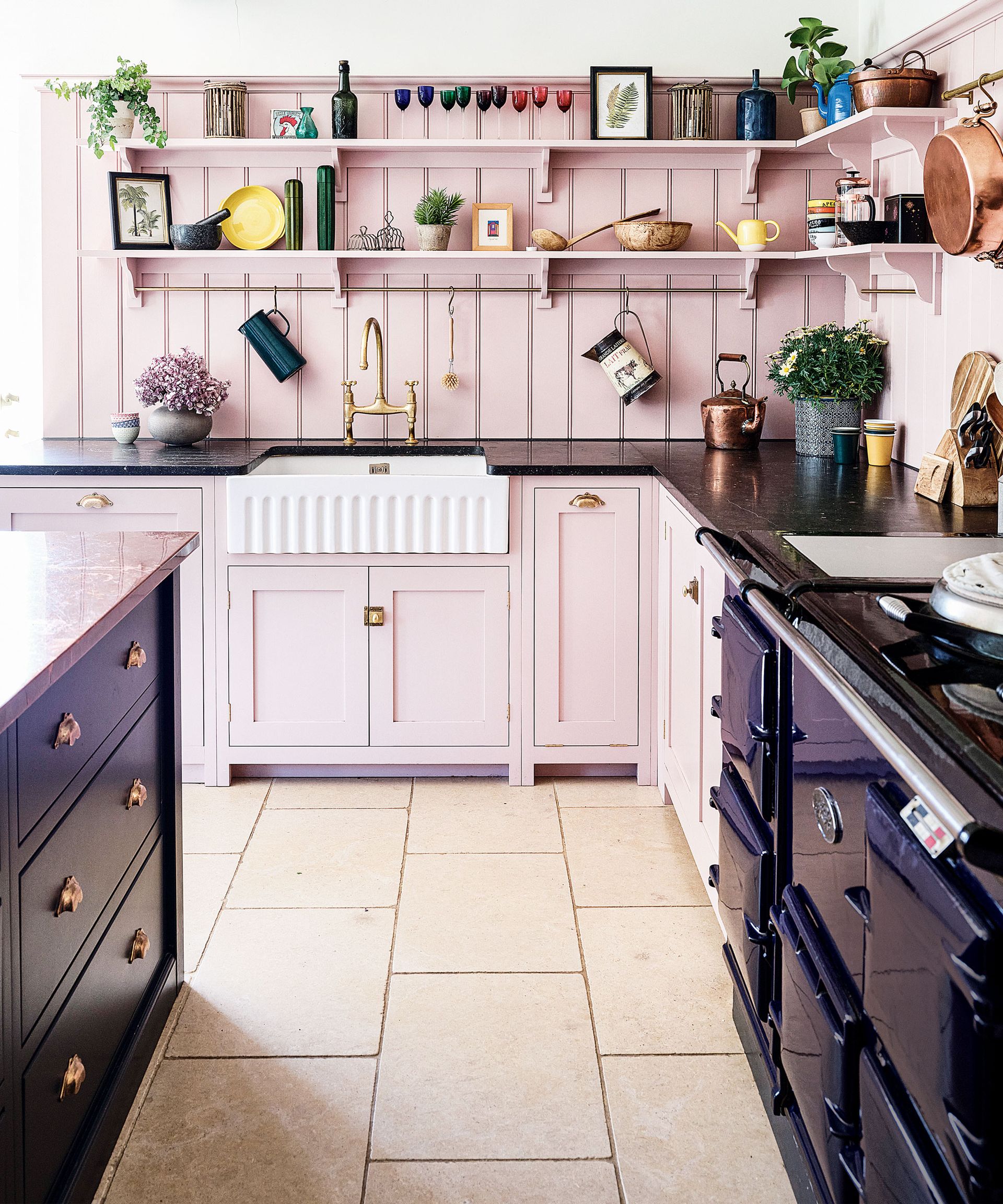 Open kitchen shelving ideas are a great way to display accessories.
Living room
Soft-pink walls tone with wooden beams in the living room to create a soothing yet cozy backdrop.
Study
Parts of the house date back to Tudor times; the old chapel is now the study.
Boot room
This practical mudroom space is decorated in a soothing shade of green.
Main bedroom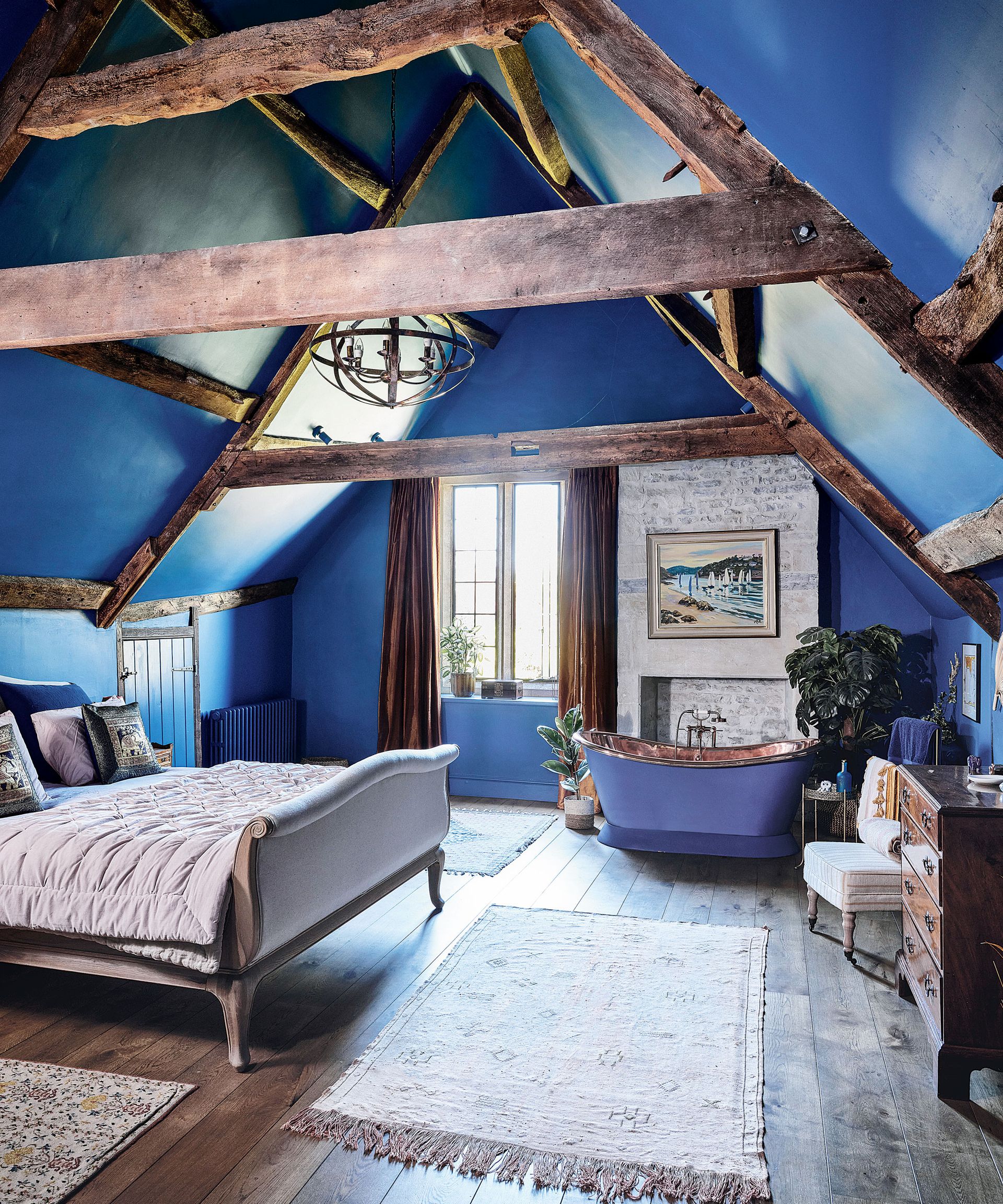 The house has been extended throughout its history and 1714 is etched into the wall in the main bedroom.
Bedroom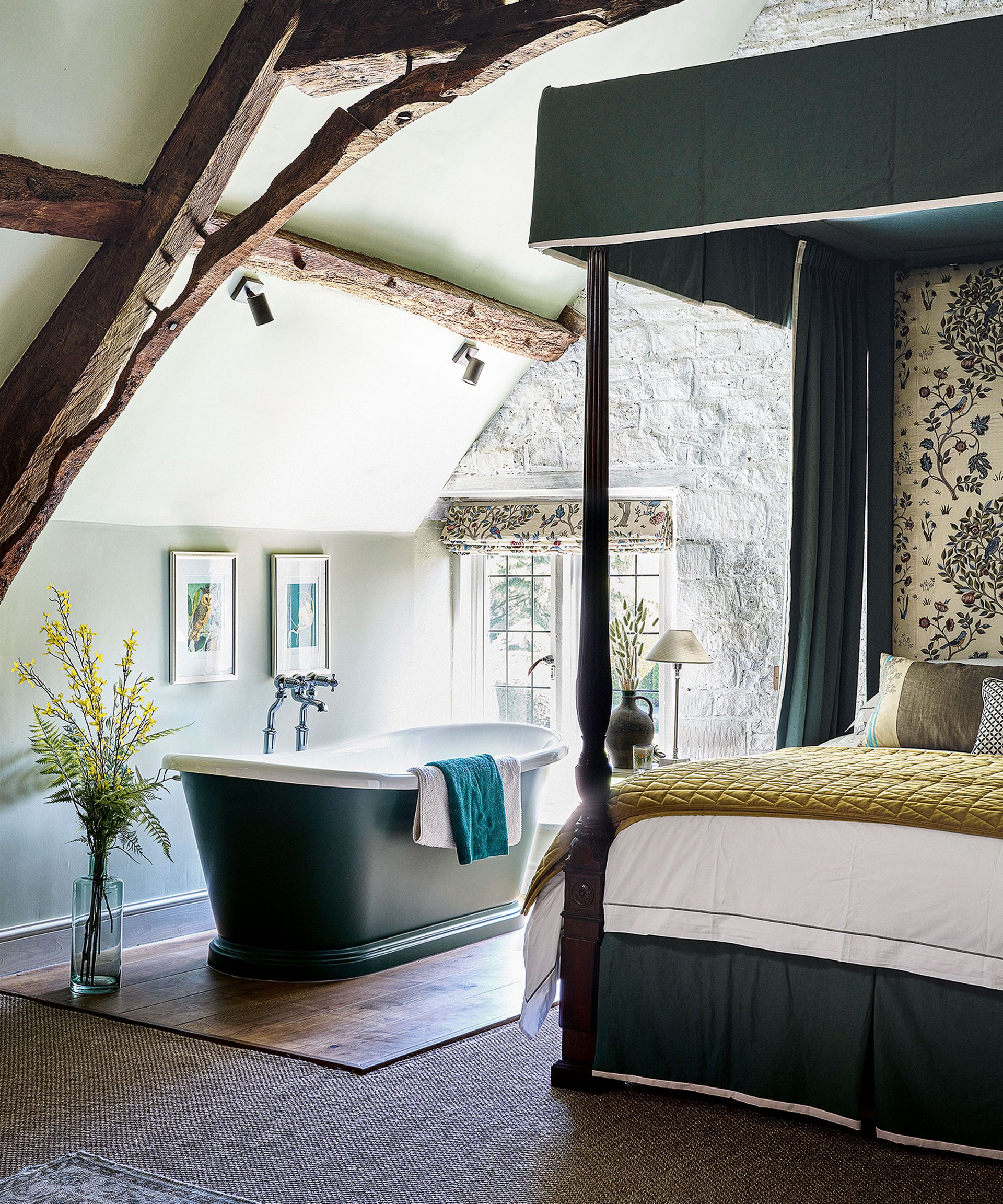 Lisa used a Morris & Co fabric on the four-poster, while a freestanding tub makes for elegant bathing.
Girl's bedroom
The floorboards were painted for a tough, smart finish in the daughter's bedroom.
Exterior dining area
Lisa has made the most of every feature, including placing a bistro table and chair in an arch for al fresco dining.
The couple were exceptionally lucky with their building team and Lisa now counts the project manager among her closest friends.
'It was such a good experience. Things would go wrong and they'd have to call us to say, "Come down to the house, we've found a fire burning in your wall". But other times they'd call and say "Come on over, we've found something you'll enjoy – look, there's a telegraph pole holding up the ceiling".
'Harry and I feel like the luckiest people in the world; I don't think we'll ever want to leave our home. It is a place we fell in love with, then shaped, and we feel that we're guardians of something bigger than us,' says Lisa.
'This house has been around for centuries and we hope, due to all the work we've done, it will stand up to another few hundred years.'
Text/ Sara Bird
Sign up to the Homes & Gardens newsletter
Decor Ideas. Project Inspiration. Expert Advice. Delivered to your inbox.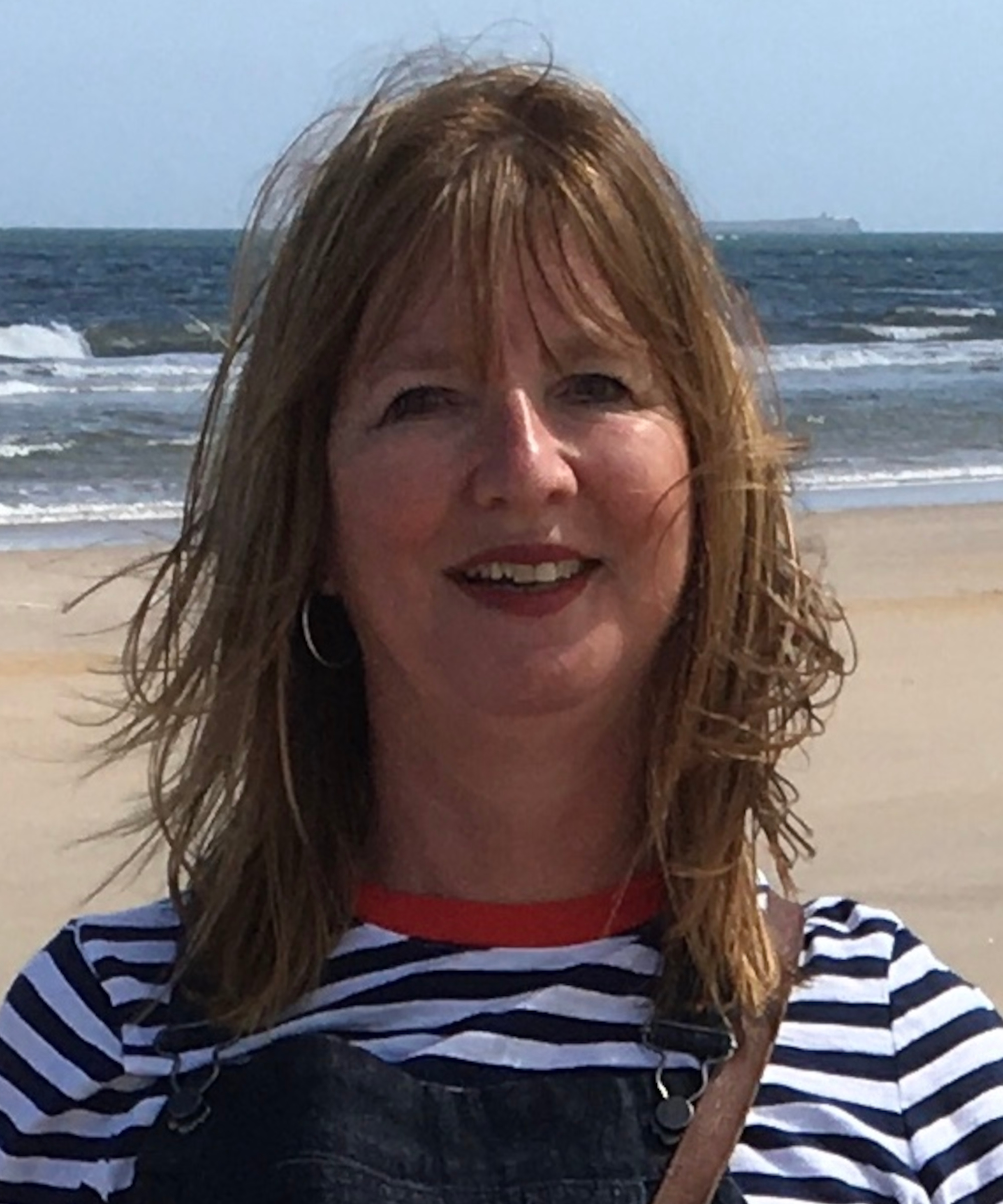 Interiors have always been Vivienne's passion – from bold and bright to Scandi white. After studying at Leeds University, she worked at the Financial Times, before moving to Radio Times. She did an interior design course and then worked for Homes & Gardens, Country Living and House Beautiful. Vivienne's always enjoyed reader homes and loves to spot a house she knows is perfect for a magazine (she has even knocked on the doors of houses with curb appeal!), so she became a houses editor, commissioning reader homes, writing features and styling and art directing photo shoots. She worked on Country Homes & Interiors for 15 years, before returning to Homes & Gardens as houses editor four years ago.