9 Mediterranean style tips to steal from this Greek villa with stunning sea views
A six-bedroom villa in Corfu has been given an atmospheric update to match its breathtaking coastal vista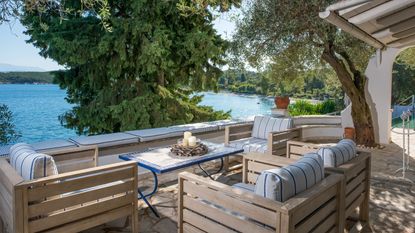 (Image credit: Yellow London)
Sign up to the Homes & Gardens newsletter
Decor Ideas. Project Inspiration. Expert Advice. Delivered to your inbox.
Thank you for signing up to Homes & Gardens. You will receive a verification email shortly.
There was a problem. Please refresh the page and try again.
A sprawling Greek villa overlooking the twinkling Ionian Sea – does it get any better? It does when you give it an atmospheric update, and make it look the best it has in 30 years.
'Yeraki was a basic beach house in 1981, when there were very few foreign-owned properties on the island,' explained Liv Wallers, Co-Founder of Yellow London, who was enlisted by brothers Henry, Will and Nick Cookson to update their family home on the island of Corfu.
'The clients wanted to modernise the look of the property whilst keeping the charm of the beach house,' said Wallers. 'The villa expanded room by room over the years but always as a low key beach house. When the children took over the property 8 years ago they wanted to make it their own, as well as bring it up to the modern standards of the many new villas which had been built over the last decade on the island.'
The renovation has, however, been something of a Greek Odyssey. 'This project was actually spread out over three years with three different stages. It started with a few pieces of furniture and then snowballed over the years,' said Wallers. 'The clients are always wanting to improve the house as the years go on, so we will probably keep going with changes.'
A sprawling six-bedroom property with breathtaking sea views that would be the envy of the world's best homes, Yeraki is now a divine holiday getaway that mixes tradition with modern comforts, and seamlessly blends its outdoor and indoor delights. We spoke to Wallers to find out how to design a home rental-ready home, channel Mediterranean style and make the most of a spectacular sea view.
1. Create an open air room with outdoor fabrics
'The rooms are spread out around the property in three different buildings, on many different layers going down to the sea,' explained Wallers. 'There are plenty of outside sitting areas acting like rooms.' To tie these areas in with the house and make them feel homely, Wallers turned to textiles.
'We used many outdoor fabrics which are now very advanced,' she said. Outdoor fabrics are designed to be water resistant, quick drying and easy to clean – exactly what was needed to withstand the whims of the Ionian Sea. 'Most fabric houses now do their own lines, some of which you wouldn't be able to differentiate from standard fabrics.'
2. Use French windows to bring the outdoors in
'Our favorite design element of the house is the outside-inside flow,' said Wallers. With so many rooms of the villa boasting spectacular sea views, it was essential that Yellow London make the most of this unique feature with its bedroom ideas.
'All the bedrooms have French doors opening out onto terraces,' said Wallers. In this bedroom and many others, the French door is maximized through the use of simple white curtains that pull the whole way back, allowing an uninhibited view to become part of the decor.
3. Combine blue and white for a Mediterranean feel
Few color combinations are so transportative as blue against crisp white.
'The client wanted to use blue as the main color for the house, to keep within the Greek style, so there is a lot of blue, especially for the outdoor fabrics on the terraces,' said Wallers.
As well as echoing the colors of the water, the combination helps bring a feeling of coolness on a hot summer's day, and bounces the beautiful Mediterranean light around the house – a key aspect of Wallers's living room ideas.
'The living room is blue and white with some teals and greens, which works well with the view of the sea. We wanted to keep it fairly simple and fresh in here. There are amazing high vaulted ceilings which were put in early in the project – these give a very spacious airy feel.'
4. Use prints to echo your surroundings
It is not only clever color combinations that help bring the outside in – think about your prints too. In the master bedroom, Wallers chose a fig-print fabric from Fanny Shorter to cover the headboard, one of the company's many Greek-themed fabrics. In this bedroom, it was again all about the water.
'There is a twin room next to the living room with a blue Ottoline fabric which we thought was very suitable for a bedroom with a sea view, as the pattern emulates waves,' said Wallers.
5. Embrace natural materials
Completing the Aegean color scheme is a keen focus on natural materials. Pale, sun-bleached woods reminiscent of craggy coastal trees are used throughout the home.
Particularly notable accents include the floorboards, the Julian Chichester armchairs in the living room, and the stools in this stunning outdoor seating area. The seats gather around a large stone table, which Yellow London had designed and made locally in Corfu. Elsewhere, loosely woven fabrics and rattan are used for rugs, mirrors and chairs.
6. Give each bedroom its own character
When renovating a house with many guest bedrooms, it is tempting to make life simpler by employing a similar design scheme for each. Waller, however, plumped for a more ambitious approach.
'The color schemes in each of the other bedrooms are different to the next, giving each room individuality,' she said. This strikingly individual room includes a rustically carved bed frame with bed linen in a Fanny Shorter fabric serendipitously called 'Corfu', which features illustrations of octopuses, dolphins and turtles.
'It started life as a boat house as it's right next to the sea,' said Wallers. 'It was transformed into a bedroom along the way, but it's still called 'The Boat House'.'
7. Mix the old with the new
In order to retain a beach house feel while updating the home, Yellow London decided to span multiple eras in their choice of decor.
'We mixed some of the clients existing furniture with new items, antiques and bespoke wooden furniture,' said Waller. 'This teamed with the fresh colorful fabrics keeps it interesting.'
An excellent example of this approach is the main bedroom, where a brand new upholstered headboard is paired with items from the past. 'The client had a very handsome chest of draws and a gilt mirror that we kept in there, mixing the old and the new.'
8. Break up a white kitchen with colored accents
One room that really focuses on the new is the kitchen. Designed in a modern style with an emphasis on clean lines and white handleless cabinetry, Wallers decided to shake things up with some Mediterranean color.
'The kitchen was already done when we started, but we added a few things to it to break up the white – for example, the green pendant lights and the roman blind.'
9. Renting? Focus on function
Designing a house that is intended to be rented out is different to designing purely for yourself.
'As the house is rented out over the summer months, it was also important to keep it functional and fairly indestructible,' said Wallers. 'The look needed to appeal to various clients, using colour and pattern in an interesting way.'
Embracing a universally appealing color scheme but retaining personal, homely elements makes the home welcoming but in keeping with a vacation getaway.
Interior Design / Yellow London
Photography / Kostas Tsiringakis
Sign up to the Homes & Gardens newsletter
Decor Ideas. Project Inspiration. Expert Advice. Delivered to your inbox.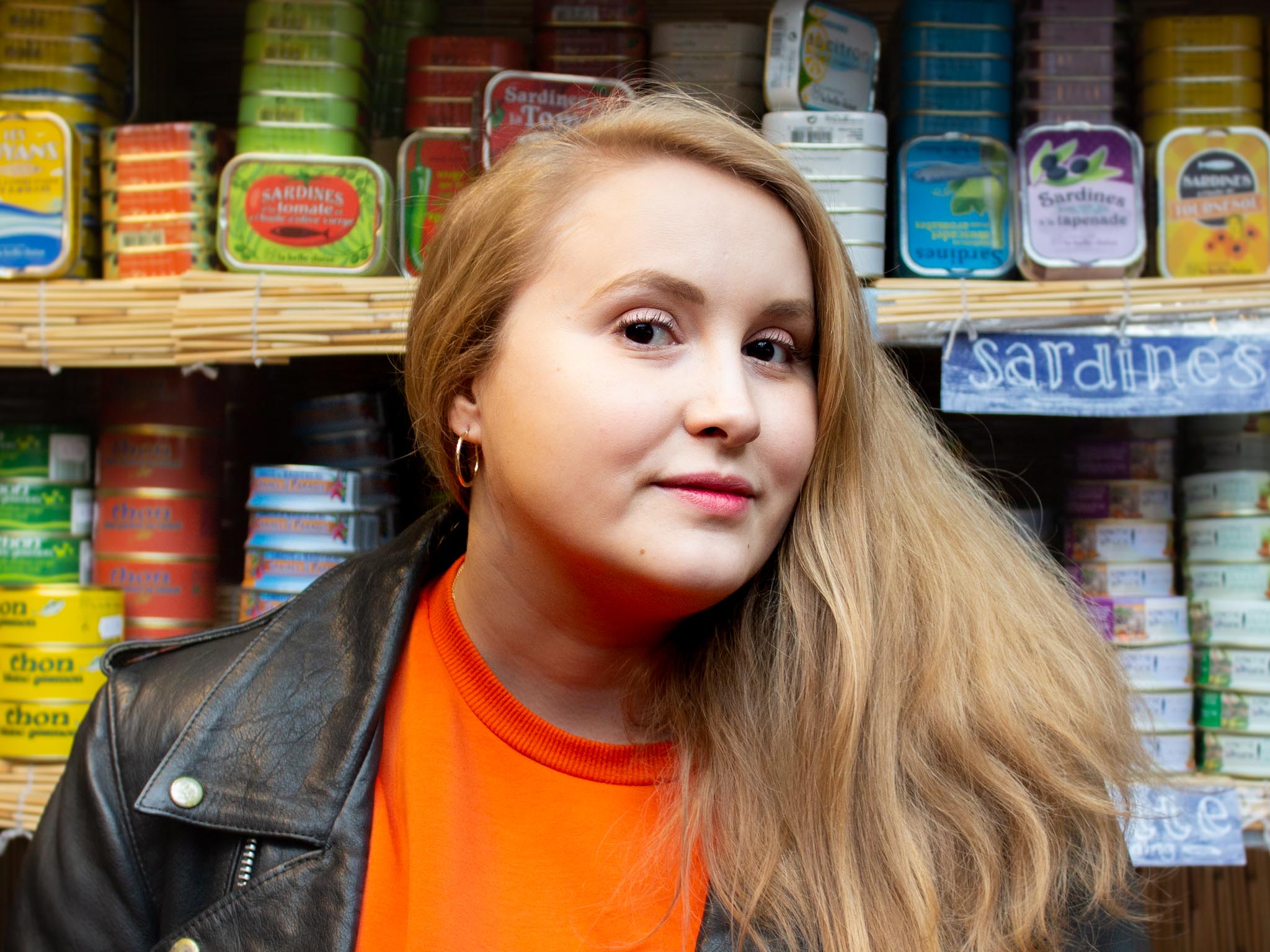 Ailis started out at British GQ, where a month of work experience turned into 18 months of working on all sorts of projects, writing about everything from motorsport to interiors, and helping to put together the GQ Food & Drink Awards. She then spent three years at the London Evening Standard, covering restaurants and bars. After a period of freelancing, writing about food, drink and homes for publications including Conde Nast Traveller, Luxury London and Departures, she started at Homes & Gardens as a Digital Writer, allowing her to fully indulge her love of good interior design. She is now a fully fledged food PR but still writes for Homes & Gardens as a contributing editor.