How much does it cost to move? Average costs in the US
The answer to the question how much does it cost to move? It's right here in our expert guide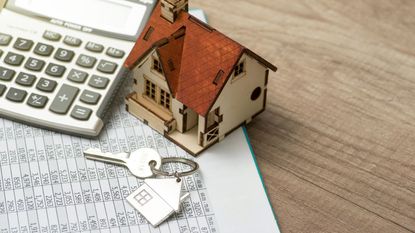 (Image credit: Getty Images)
Sign up to the Homes & Gardens newsletter
Decor Ideas. Project Inspiration. Expert Advice. Delivered to your inbox.
Thank you for signing up to Homes & Gardens. You will receive a verification email shortly.
There was a problem. Please refresh the page and try again.
If you're planning to relocate to a new house or apartment, one of the questions you're bound to ask is how much does it cost to move?
Whether you call in one of the best interstate moving companies, or pack and load yourself, it's important to be able to set aside sufficient budget for the task.
The cost to move will be influenced by elements such as the size of your home and how far you're moving, as well as whether you opt to DIY or use a moving company and, if it's the latter you prefer, which of the company's services you select.
Here, we take a look at how much it costs to move whether you hire movers or do all the work yourself.
Average US moving costs
Whether you're moving locally or long distance, and whether you call on the professionals to do the heavy lifting and more influences the average cost of a move.
'Hiring professionals for a local move costs around $1,800, whereas costs for long distance movers are usually around $2,500,' says Cristina Miguelez, remodeling specialist for Fixr.
'To move DIY, expect to pay anywhere between $150 and $2,500 depending on the costs to rent a moving truck, the amount of belongings to be moved, and the distance traveled between homes.'
Costs for professional movers
The cost to hire movers will depend on a number of elements. 'The cost to hire professional movers will depend on the distance of the move, the weight of your belongings, and any additional services you might need, such as packing and unpacking,' explains Cristina.
'Larger homes will increase moving costs as they require more movers. The number of bedrooms and the distance traveled will determine the overall costs of moving.'
Cristina offers the following guides to moving service costs.
250 mile move One bedroom house $750 to $1,500; two to three bedroom house $1,000 to $1,750; four to five bedroom house $1,500 to $2,500
1,000 mile move One bedroom house $1,500 to $3,000; two to three bedroom house $2,000 to $8,000; four to five bedroom house $4,000 to $10,000
2,500 mile move One bedroom house $2,750 to $6,000; two to three bedroom house $3,250 to $8,000; four to five bedroom house $5,000 to $15,000
When you're hiring professional movers, be sure about what the service entails, and think about whether you'd like any additional tasks completed. 'A professional moving company will generally include packing, loading, transportation, unloading and unpacking in the appropriate rooms of the destination home,' says Cristina.
'Some full-service companies will include disassembly and reassembly: if you have large items such as furniture that need to be disassembled in order to fit through doorways or down narrow staircases, the movers can take care of this for you.'
Costs, as you'd expect, vary according to the service level you opt for. 'Labor-only services will simply load your belongings onto a truck and unload them at your destination,' explains Cristina. 'Full-service movers will take care of every aspect of the moving process, including packing, loading, transporting, unloading and unpacking your belongings. Labor-only services will cost between $600 and $2,500, whereas the costs for full-service movers can range from $2,000 to $8,000.'
'Your move's cost will be impacted by any additional services you choose, such as disassembling and reassembling furniture, the relocation of specialty items, and the use of moving supplies like stretch wrap, felt pads, and mattress bags provided by the movers,' she adds.
Costs to move DIY
Thinking of taking on the work yourself? 'If you are able to do all the packing and loading yourself, you may be able to save some money on your move by taking the DIY route,' says Cristina.
'DIY moving still entails costs for rental of a moving truck, as well as for fuel and any additional expenses such as hotels or meals if you are traveling a long distance. The average cost to hire a moving truck is between $650 and $2,500.'
It's also possible to take a partial DIY approach. You could hire a shipping container, which is delivered for you to pack then transported to your new location. The average cost for moving this way ranges from $800 to $3,000, according to Fixr.
Alternatively, you might think of using a freight trailer moving service, where you rent space in a trailer, van, shipping container or boat. The average cost is $2,000 to $6,000, according to Fixr.
There is an additional cost to consider if you aren't hiring movers. 'Keep in mind that if you are opting for a DIY move, you'll have to pay for the packing material yourself,' says Cristina. For example, Fixr's research shows that a large box costs $3 to $4; a wardrobe box $8 to $20; a glass packing box $10 to $20; bubble wrap $10 to $50; and protective wrapping paper $10 to $50.
Just as with hiring the pros to move, house size and distance count.'The size of your home will determine what size truck you will need to move your belongings, meaning the larger the home, the higher the costs will be to rent a moving truck,' says Cristina.
'DIY moving costs also depend on the number of belongings to be moved, as packing supplies such as moving boxes and bubble wrap will be needed.
'The distance traveled with a rental moving truck will also determine the costs of moving DIY as you need to consider expenses such as gas, tolls, food, and overnight stays.'
FAQs
What is the most inexpensive way to move?
The most inexpensive way to move is generally to hire a rental truck and do it yourself. Equally, a shipping container can save you money compared to hiring professional movers, and can be a more convenient option than hiring a truck if you're moving a long distance.
If you prefer to use a moving company, be sure to get a range of quotes so you can get the best deal on the services you need.
What should I start packing up first when moving?
Start packing up the items you don't use often first to spread the work of moving. If items are already stored away within your home, these should be packed first. Out of season items – Christmas decor, for example – can be packed early, too, if the holiday is not around the corner. Books, decor and so on can also be packed well ahead of time.
Bear in mind that it's worth assessing the contents of your home before you start packing so you don't end up paying to transport items you no longer require. If they're still in good condition, the things you decide not to take can be donated or sold to keep them out of landfill.
Sign up to the Homes & Gardens newsletter
Decor Ideas. Project Inspiration. Expert Advice. Delivered to your inbox.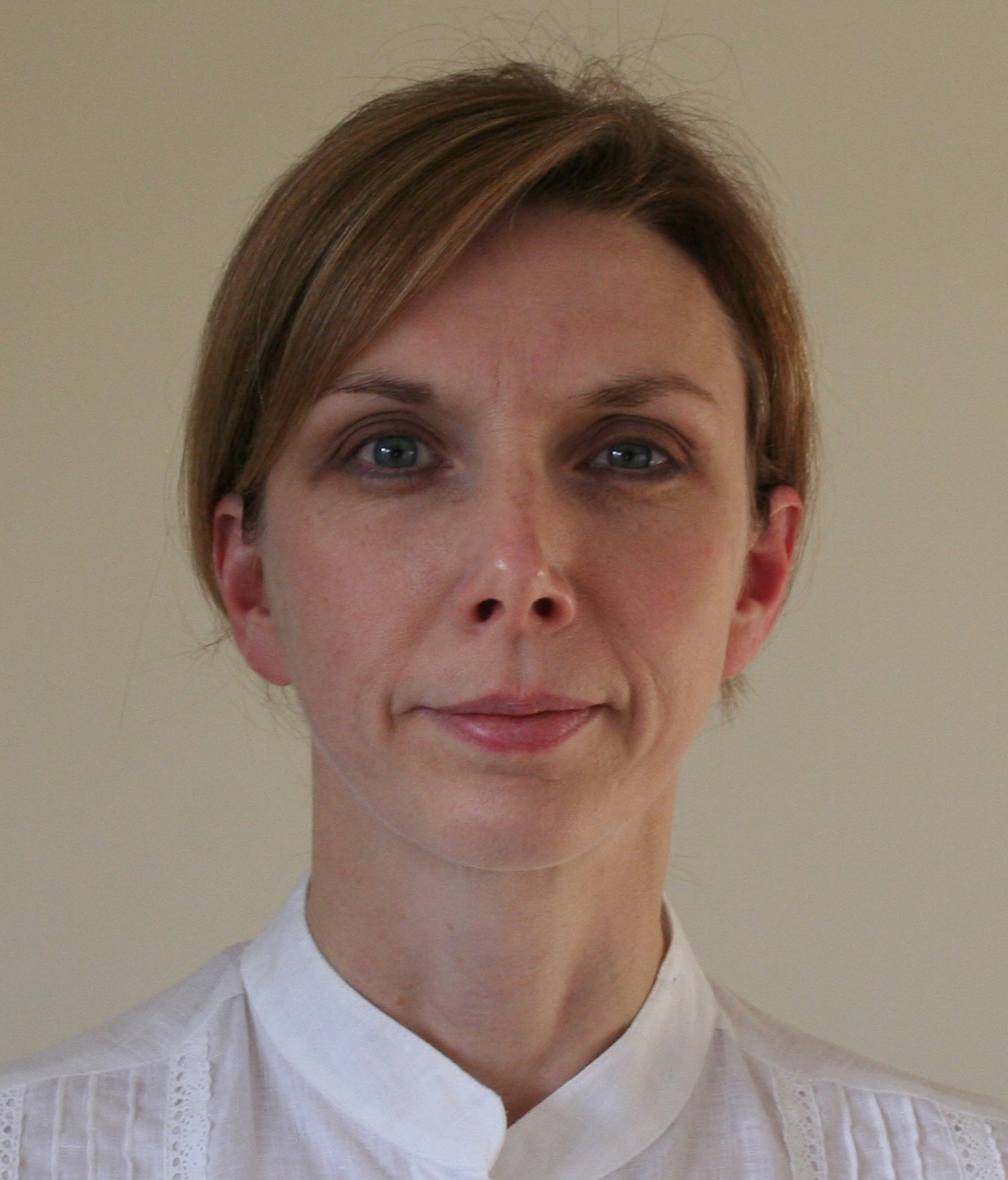 Sarah is a freelance journalist and editor. Previously executive editor of Ideal Home, she's specialized in interiors, property and gardens for over 20 years, and covers interior design, house design, gardens, and cleaning and organizing a home for H&G. She's written for websites, including Houzz, Channel 4's flagship website, 4Homes, and Future's T3; national newspapers, including The Guardian; and magazines including Future's Country Homes & Interiors, Homebuilding & Renovating, Period Living, and Style at Home, as well as House Beautiful, Good Homes, Grand Designs, Homes & Antiques, LandLove and The English Home among others. It's no big surprise that she likes to put what she writes about into practice, and is a serial house renovator.