Bedroom vanity ideas – 11 designs for a beautiful and organized space
Our bedroom vanity ideas will make luxurious additions to any home. If you are keen to get ready for the day (or night) in style, consider these points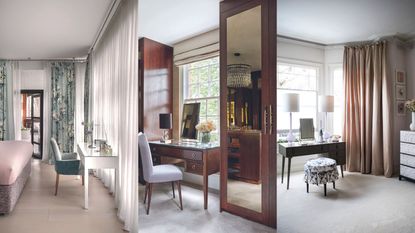 (Image credit: Future)
Sign up to the Homes & Gardens newsletter
Decor Ideas. Project Inspiration. Expert Advice. Delivered to your inbox.
Thank you for signing up to Homes & Gardens. You will receive a verification email shortly.
There was a problem. Please refresh the page and try again.
If you believe that getting dressed isn't just a daily necessity, but a morning ritual, you're likely always on the lookout for the best bedroom vanity ideas. They're probably as important to you as the next Macy's sale or social event.
Creating a bedroom with a vanity area is a smart move and doesn't always require as much space as you think. Your dressing room space and walk-in closet ideas can start small, as clever cabinetry – whether commissioned or bought off the peg – will maximize bedroom storage space for a smart and streamlined look.
Bedroom vanity ideas
When choosing a bedroom vanity, think about the practicalities – how your vanity will work day to day – as well as its aesthetics. Striking the right balance between these two elements will make for a long-lasting, functional design that you will love.
1. A neutral color will give you longevity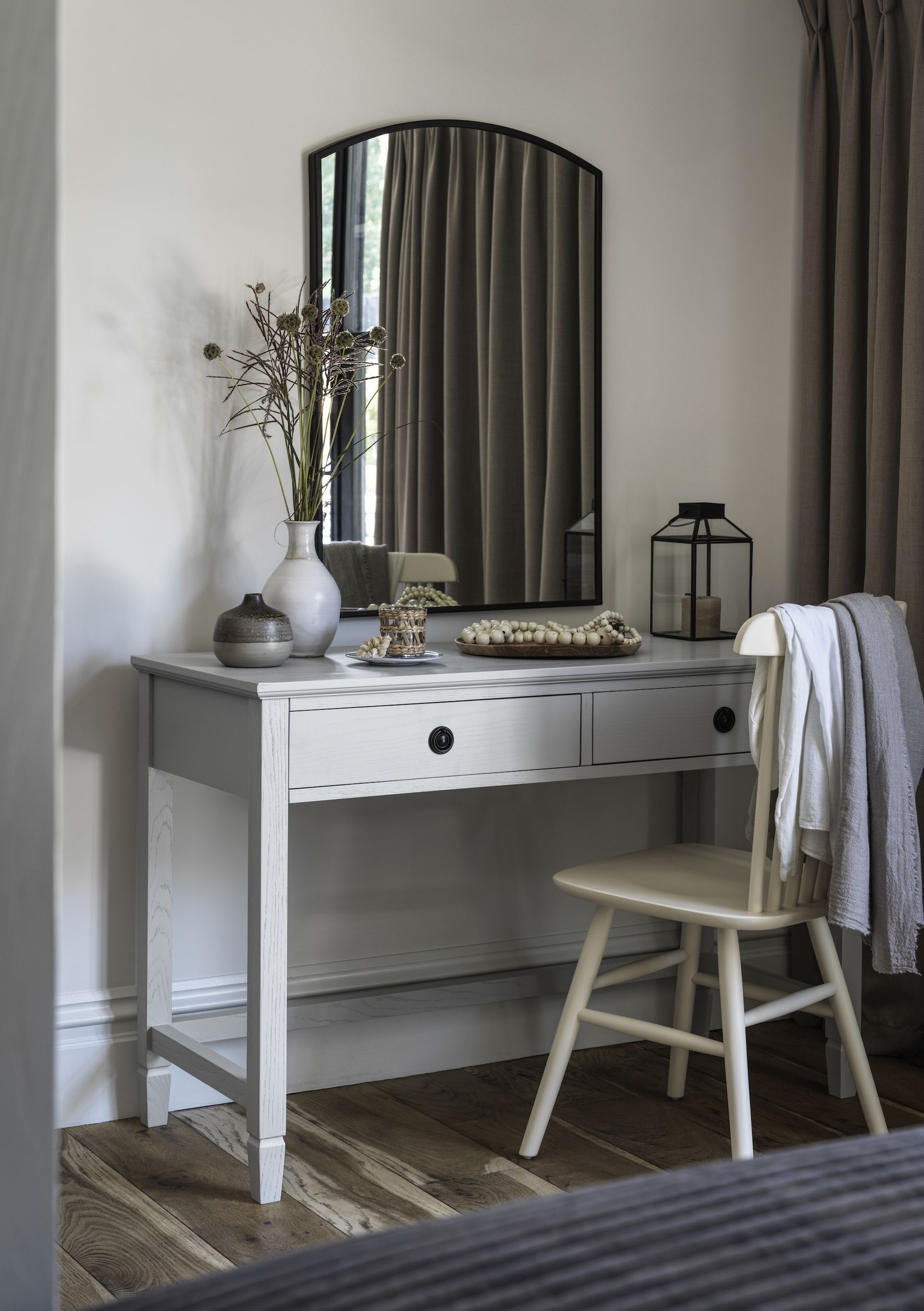 'When selecting a dressing table, the trick is to treat it as an investment piece to be treasured for years to come,' says Paul Deckland, product director at Cotswold Company. 'As such, it is wise to opt for a neutral bedroom color. This allows you to mix and match the piece with other furniture in the room and ensures its longevity if you choose to redecorate, as it is sure to suit almost any color palette and setting.'
2. Incorporate curves into a fitted vanity
'We placed the vanity by the window as we wanted to make the most of the abundant natural light in the space,' says Noor Charchafchi, CEO and founder of Celine Interior Design. 'The joinery of the vanity is the same as the closets so that the space flows, but we decided to add a curved edge to the vanity and then reflect that soft curve in our choice of chair. This leads to a soft, feminine style that works well in the room.'
3. Place a decorative vanity against plain walls
'For those who love a more maximalist decor look, our handcrafted mother-of-pearl dressing tables and stools are perfect pieces for the bedroom,' says Lou Graham, founder of Graham & Green. 'With beautiful intricate patterns, these pieces also have a feminine quality which creates the perfect balance for those seeking more decorative pieces for their bedroom or dressing room.'
4. Make yours multifunctional
'We love to select pieces that are bold, yet functional,' says Jessica Lagrange Interiors. 'This desk acts as a bedside table, a small bedroom vanity, and a place to send some final emails before bed. The ottoman can be easily tucked away when not in use for space optimization.'
5. Consider your bedroom's style
'When it comes to choosing a vanity for your bedroom, think about the style of the particular space you have to work with,' says OKA's co-founder, Sue Jones. 'If you have bolder wallpaper or lots of color like in this cozy corner, I find it works best to go with a slightly more understated piece, so as not to overwhelm the room. This is especially important if it's smaller. Whatever the size of your dressing area, I think it's nice to have a luxurious feel, so I'd go for a richly colored velvet seat; a versatile ottoman is a great addition.'
6. Free up space with a custom vanity
'A dressing table is a brilliant way of bringing a calm and relaxed ambiance within a bedroom, creating a place to prepare for the day with well-organized storage saving precious time that may otherwise be spent searching for the daily essentials,' says Caroline Milns, head of interior design at Zulufish.
'Opting for a bespoke piece will ensure a vanity fits neatly within your room, and as these can be smaller in size than other pieces of bedroom furniture, a vanity can often occupy a space that may be overlooked within the room. Adding a bedroom mirror to the wall will ensure more surface space and will also reflect more light into the room.'
7. Utilize an alcove for a unique vanity space
Bedroom alcove ideas offer a wealth of options for the room's design. This contemporary vanity shows how to make the most of what you have, a simple shelf in an alcove that allows you to sit underneath on a uber fluffy stool is all you need. The window will give you plenty of natural light, just pick a mirror and you're away.
8. Give a vintage vanity pride of place
'Set up your vanity in front of the window for the best lighting,' says Joanna Baumard, co-founder of Purlfrost. 'Incorporating decorative window film into the lower windowpanes distracts from grey days or unsightly views, allowing you to celebrate floral blooms throughout the entire year. Application is stress-free, simply spray the window and film with water and apply, making sure to smooth out any air bubbles and wrinkles.'
9. Repurpose an antique console as a vanity
A beautiful mahogany piece of furniture can be used as a vanity, especially if it comes with drawers. 'Source a mirror that can sit on the top and pop a lamp and vase of flowers for light and color,' says Andrea Childs, editor, Country Homes & Interiors
10. Invest in luxury metals in an apartment bedroom
Small bedroom storage ideas are all about keeping the space clutter-free, but that doesn't mean you should skimp on the details. An apartment bedroom, no matter the size or shape, can still feel luxurious.
'The brass vanity and layered accents in this primary bedroom provide a hit of glamor and contrast against the softer, blue-green color palette,' says Gideon Mendelson, founder, and creative director at Mendelson Group.
11. Like matching furniture? Opt for a co-ordinating vanity
'There's a lot to be said for coordinating furniture in a bedroom setting; using the same tone of wood and fabric throughout the room ensures a cohesive scheme to maximize relaxation,' says Feather & Black's buyer, Laura Burnett. 'The same rule applies when it comes to your vanity unit. By avoiding clashing and mismatched tones, a matching item retains the room's unifying color palette, whilst ample storage hides unsightly clutter. Whether you go for strong, bold tones, or opt for something a little more calming; matching the key items of furniture will enable your scheme to transition timelessly through years of decorating, updates and changes.'
Sign up to the Homes & Gardens newsletter
Decor Ideas. Project Inspiration. Expert Advice. Delivered to your inbox.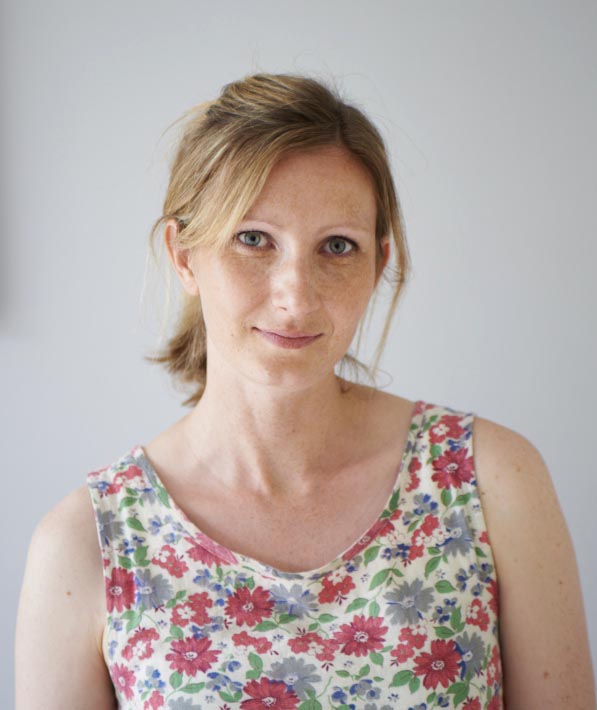 Sophie has been an interior stylist and journalist for over 20 years and has worked for many of the main interior magazines during that time, both in-house and as a freelancer. On the side, as well as being the News Editor for indie magazine, 91, she trained to be a florist in 2019 and launched The Prettiest Posy where she curates beautiful flowers for modern weddings and events. For H&G, she writes features about interior design – and is known for having an eye for a beautiful room.